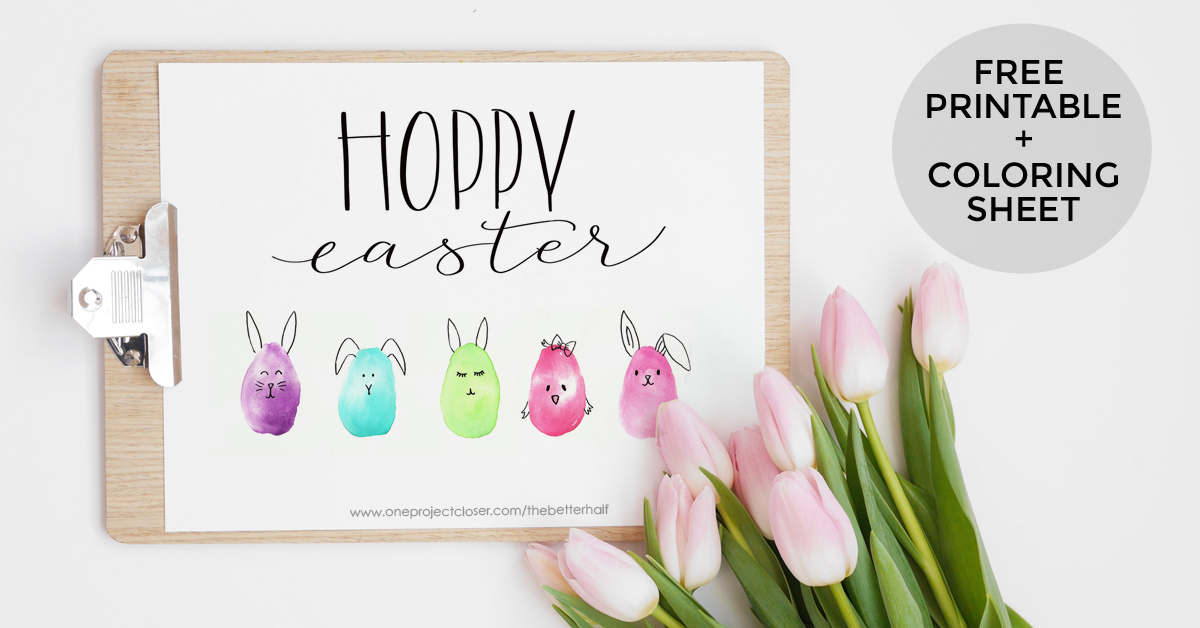 Spring is almost here, and I am so excited to team up with 10 wonderful bloggers to bring you beautiful hand lettered printables and practice sheets, including my own Easter Printable and Coloring Sheet!
*This free printable was originally shared in March 2017, but we are sharing it again for our new readers! Thanks so much for tuning in!*
Easter Printable + Coloring Sheet
This free easter printable is perfect for a card to send to a friend, or to print and frame in your home! Or if you need something to occupy the kids during Easter dinner, you can print a few copies of this Easter Coloring Sheet!
Download Printable Here
Download Coloring Sheet Here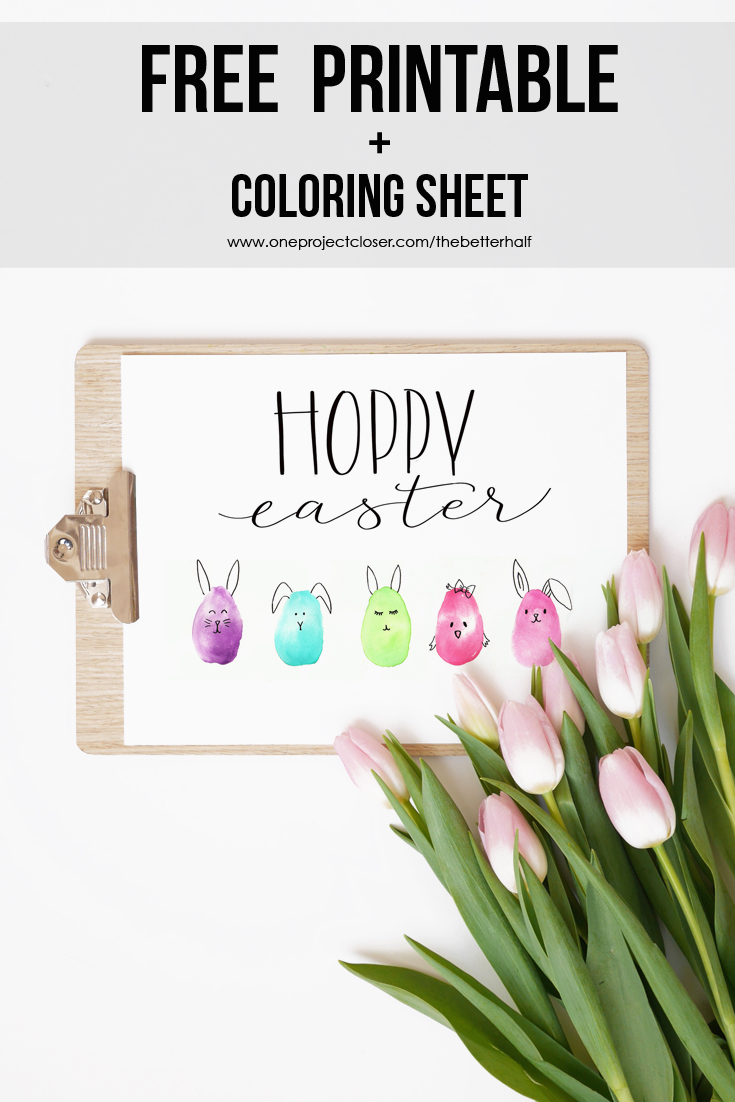 Just for your viewing pleasure, and in case you would like to make one on your own, here is a little video of the process.
Spring Hand Lettered Blog Hop
This is just one of 11 awesome spring hand lettered printables and practice sheets shared today in the Spring Hand Lettered Blog Hop- take some time and hop around (get it?) to check them all out! If you print any out to use, be sure to tag us on social media #springhandletteredbloghop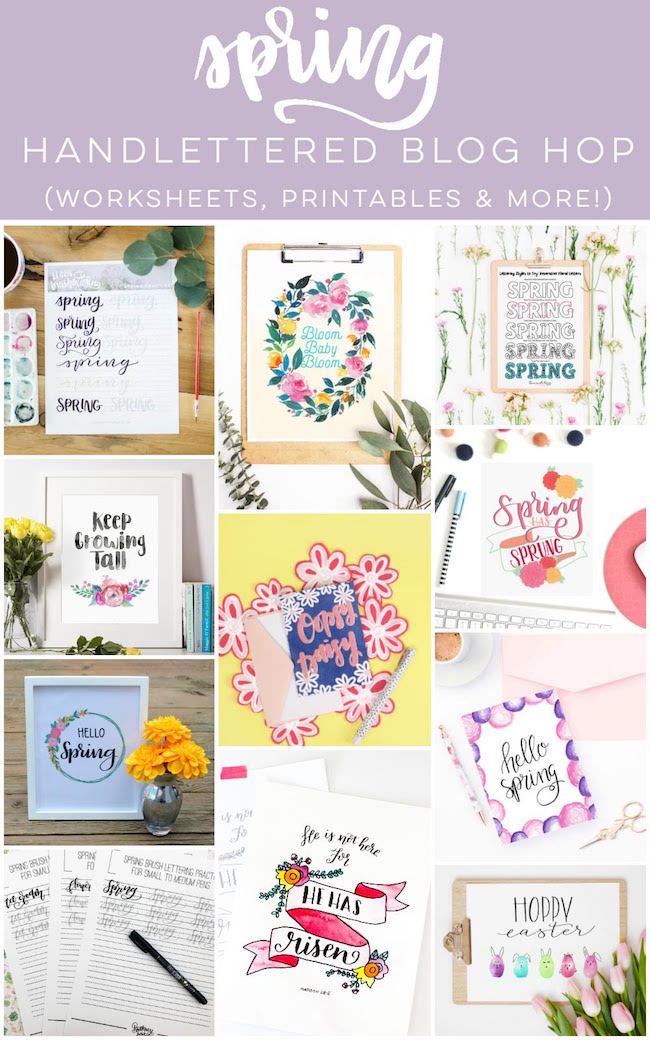 (Left to Right, Top to Bottom)
Spring Hand Lettering Practice Sheet- Lemon Thistle
Bloom Baby Bloom! Watercolor Printable- Inkstruck Studio
Spring Decorative Floral Lettering Tutorial- Dawn Nicole Designs
Keep Growing Tall Hand Lettered Art Tutorial – Fox & Hazel
Oopsy Daisy Hand Lettered Printable – Persia Lou
Spring Has Sprung Printable Practice Sheet – Liz on Call
Hello Spring Wreath Printable – One Artsy Mama
Hello Spring Watercolor Printable – Here Comes The Sun
Spring Brush Lettering Practice Sheets for Small Pens – Brittany Luiz
He Has Risen Hand Lettered Easter Practice Sheet – Printable Crush
Hoppy Easter Printable Coloring Sheet – One Project Closer
What do you think? What is your favorite of these incredible Spring + Easter Printable and Practice Sheets?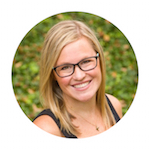 Jocie Hagan
One Project Closer
Come say hi on Facebook, Instagram, & Pinterest!