Thank you so much for joining us at One Project Closer for this tutorial on the EASIEST Ceiling Fan Cleaning Hack from editor and reluctant and no-so-great housewife, Jocie. This post is sponsored by the Home Depot Prospective Campaign. Post may also contain affiliate links. Opinions (and typos) are 100% our own, and we appreciate you supporting our site in order to continue to provide free content to our readers.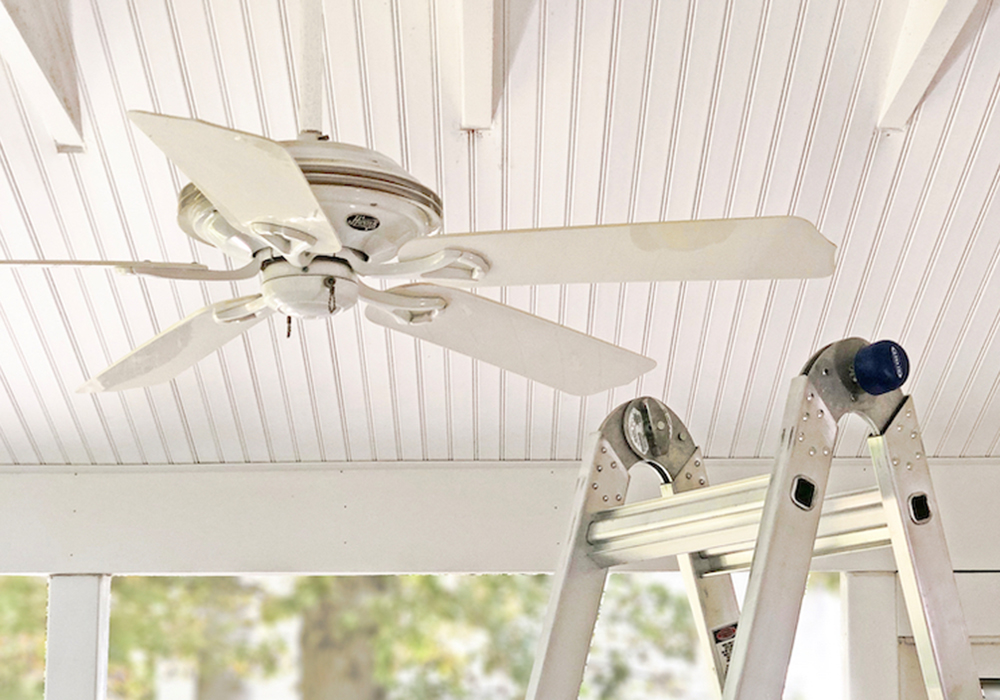 Cleaning my outdoor fan is one of my least favorite cleaning tasks, and there are lots of household job I really hate, so know that I mean what I say. We've lived in our house for five years and I don't think I have EVER cleaned my ceiling fans on my screened-in porch. *hangs head in shame* But I was hanging with my mom recently and she shared with me some of her tips for cleaning and I knew I needed to share it with you too, because its life changing. And honestly, cleaning the ceiling fan wasn't nearly as bad as I expected it to be.
The Best Way to Clean a Ceiling Fan
Project Time: 5 Minutes
Cost: Under $1
Difficulty Level: Easy
Materials Needed:
Young Living Thieves Cleaner or alternative spray cleaner

Pillow Case

Paper Towels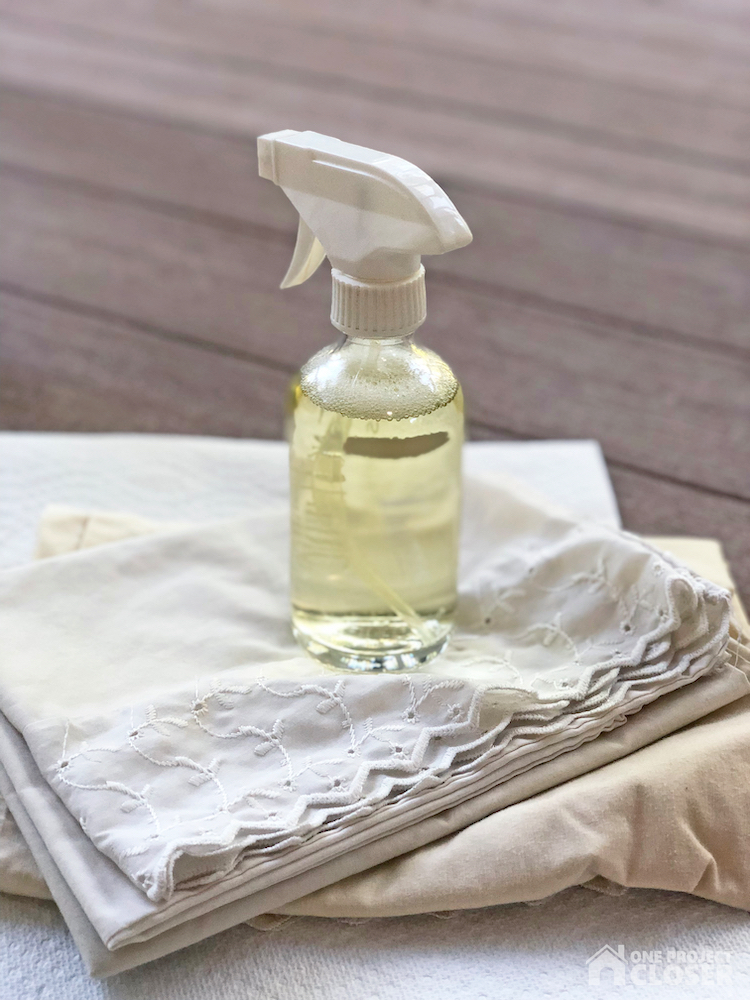 STEP ONE
Gather all your materials! Honestly, having a ladder tall enough is key. In the past when I have cleaned fans, I've used a small step ladder and its impossible to get it all clean when I feel like I'm dangling from the fan. I used my new Werner 18 ft. Reach Aluminum Multi-Position Ladder – its amazing! Super sturdy and didn't slip at all while I went up and down many times on the ladder. It can easily be converted into 33 different positions and can be used as a Twin Step, Stairway Step, Extension, Wall, and two Scaffold Bases. Its available at the Home Depot for only$169 and is well worth the price!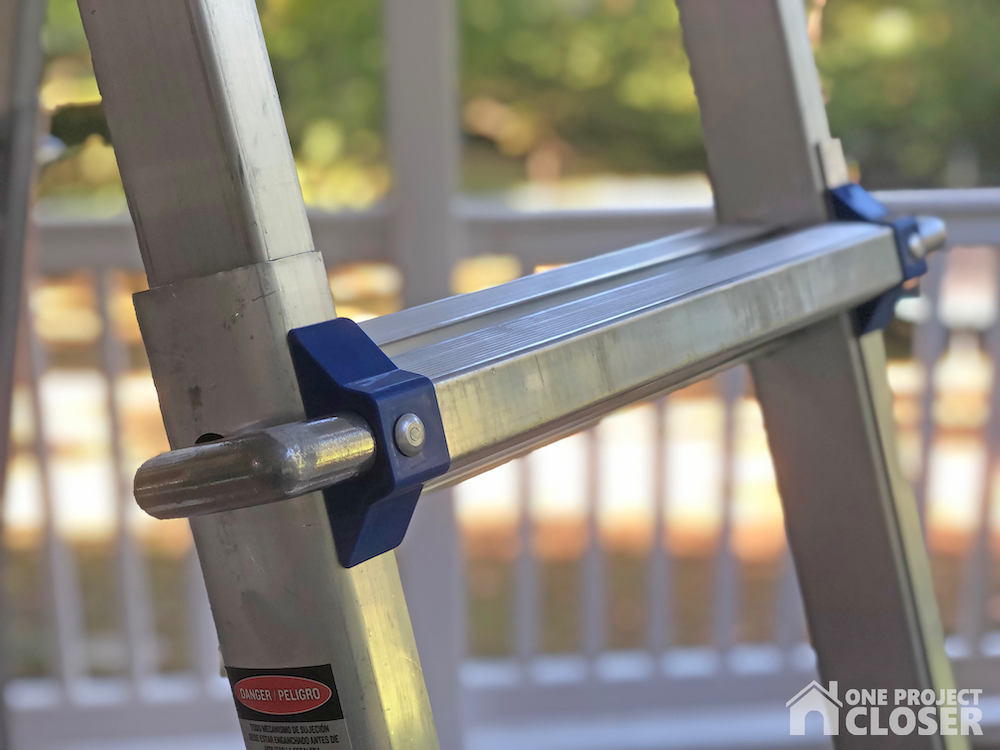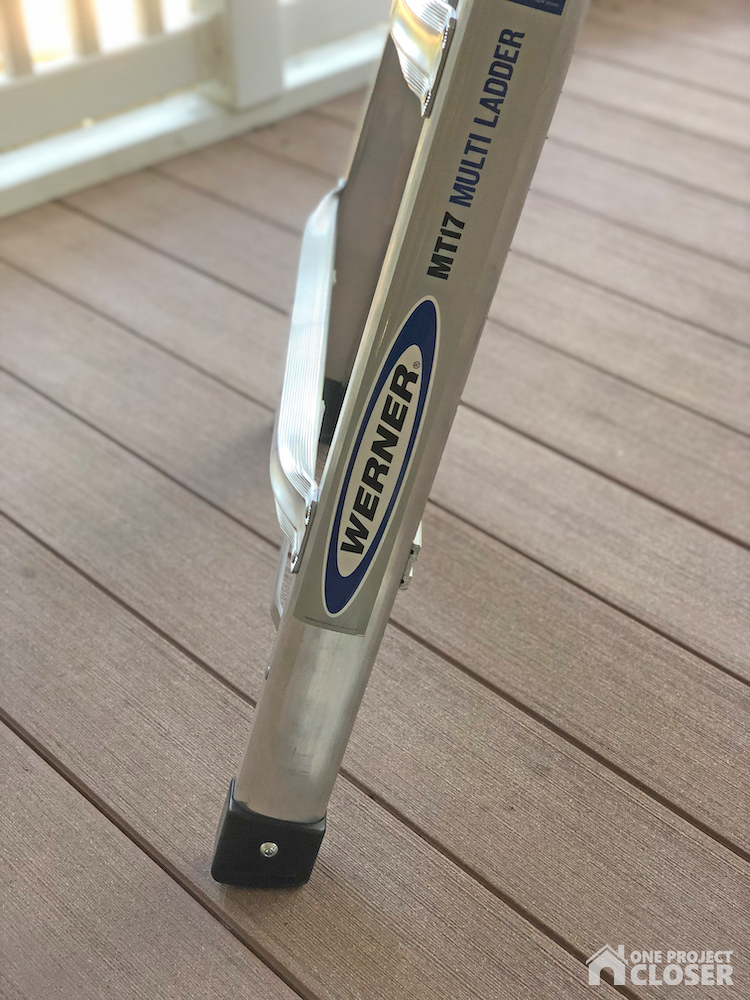 STEP TWO
Because I have no shame, here's how dirty my fan was. This is not a poorly lit photo – this is alllllll dirt!! YUCK!!!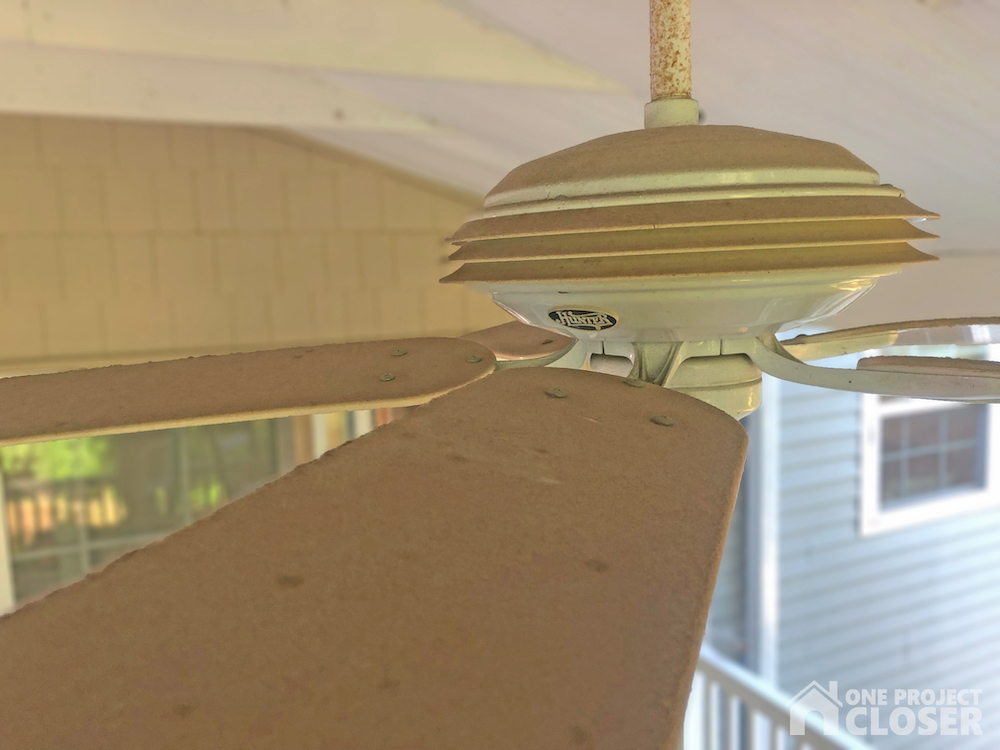 Spray the ceiling fan blades with cleaner. I used a mixture of water, vinegar, and Thieves Cleaner (by Young Living). Let it sit for a minute or two so the cleaner can penetrate the dust and dirt.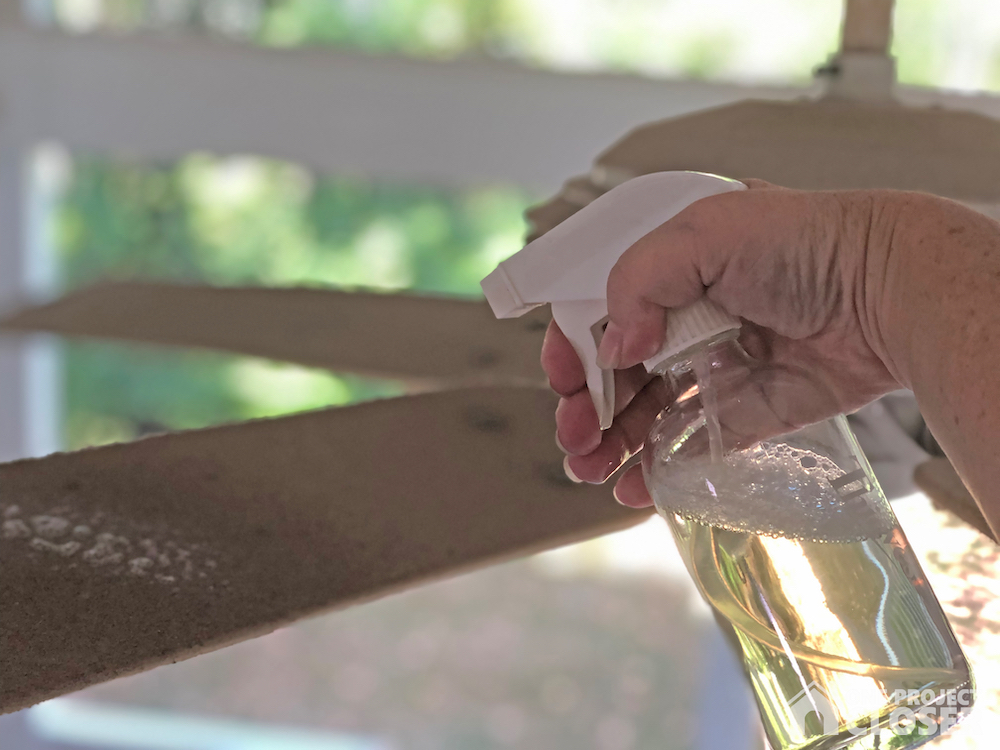 STEP THREE
Spray the inside of a pillow case lightly with the cleaner.
STEP FOUR
Place the pillowcase over one ceiling fan blade, and bracing the base of the fan with one hand, use your other hand to slide the pillow case over the blade, removing and dust and dirt. Repeat with all the ceiling fan blades.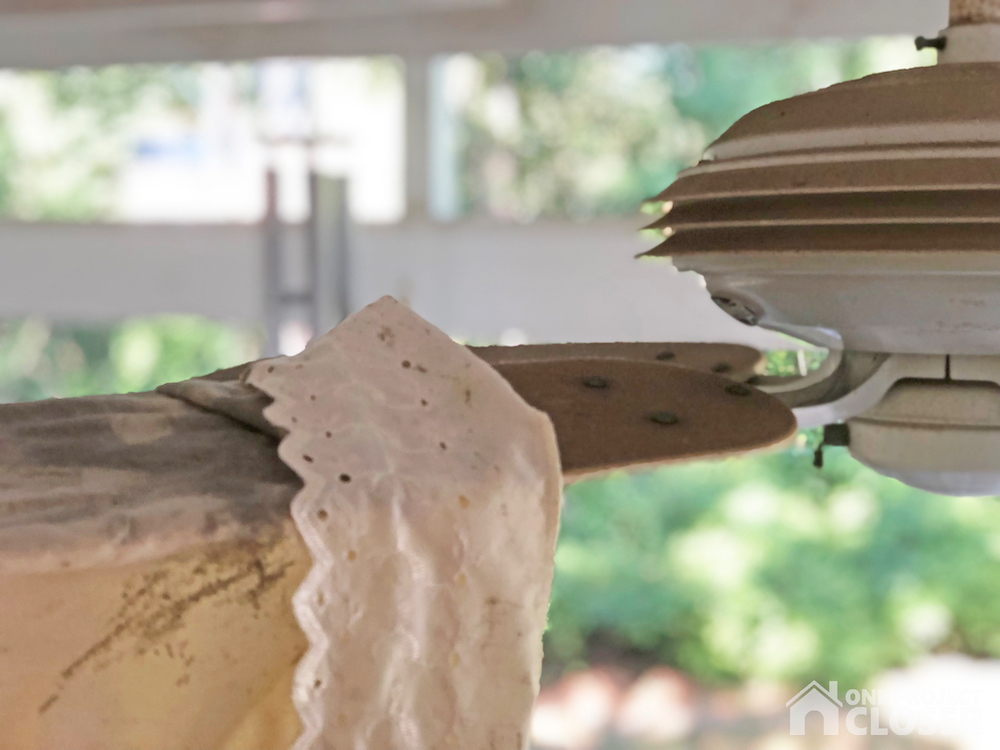 STEP FIVE
Dirt and dust may remain. Use cleaner and paper towels to clean both sides of the blades. It should clean off easily.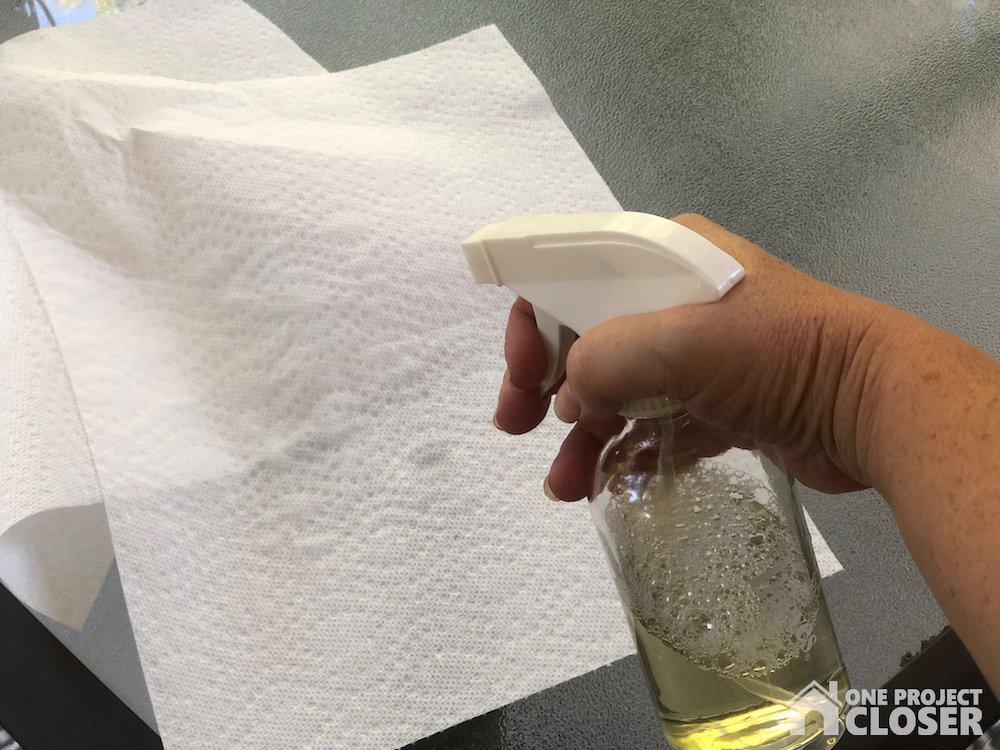 That's it. Wasn't that way easier than you expected???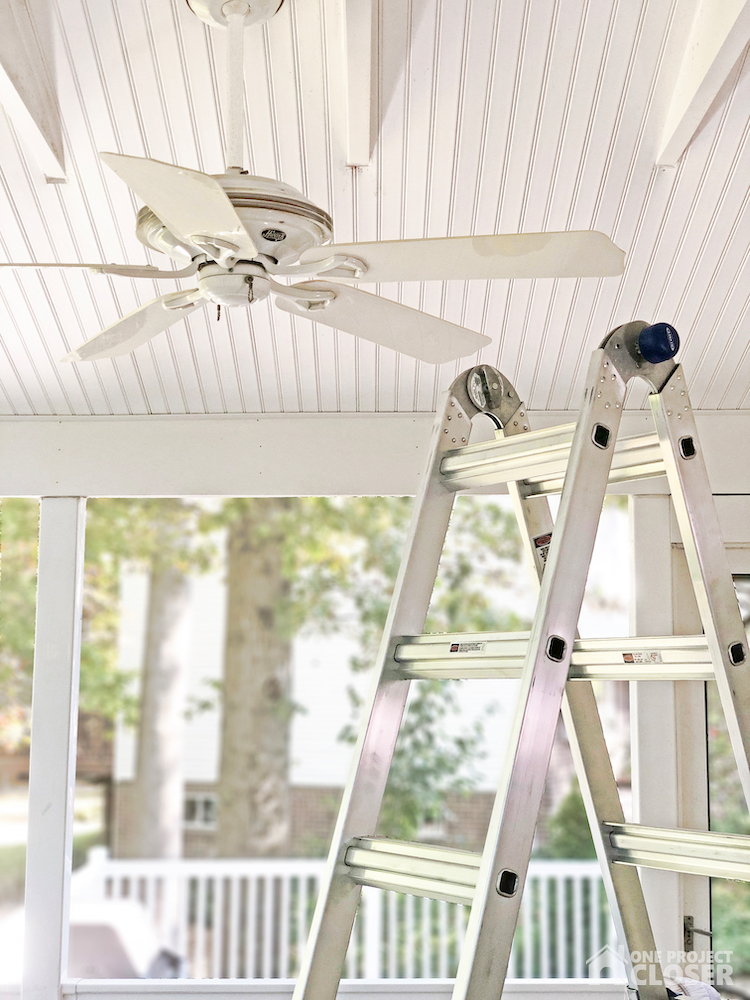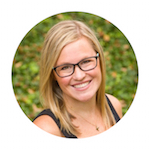 Jocie Hagan
One Project Closer
Come say hi on Facebook, Instagram, & Pinterest!

Want to learn to hand letter and make amazing, personal decor for your home?
Learn now with Busy Girl's Guide to Hand Lettering!
**Use the code HAPPY5OFF to get $5 off the course price**