Do you need some fabulous glass painting ideas for all those random vases or dollar store glassware you have lying in wait? I certainly did! Fortunately, my bloggy BFF, Liz from Naptime Decorator made glass painting the focus of this month's Craft Night. Be sure to check out all the amazing glass paint projects that were made. Below are a few of my faves and a few of my own! Plus, I've added a glass paint kit and hand-painted "tea time" mug to our Rewards Center to get you started. You can find details at the end of this article.

Glass Painting Basics
I love glass painting because it is so easy to add permanent color and design to basic, inexpensive pieces of glass! Pieces can be washed and used for decor or dining.
There are several different brands of glass paint available but Martha Stewart and DecoArt are the ones I'm familiar with. Martha Stewart's glass paint can be cooked in the oven to become permanent. Martha also sells an "everywhere" paint that can be used on wood, fabric, metal, and glass, plus its cheaper than the paint just for glass. This "everywhere" paint has to cure for 3 weeks before it can be washed or sustain too much use.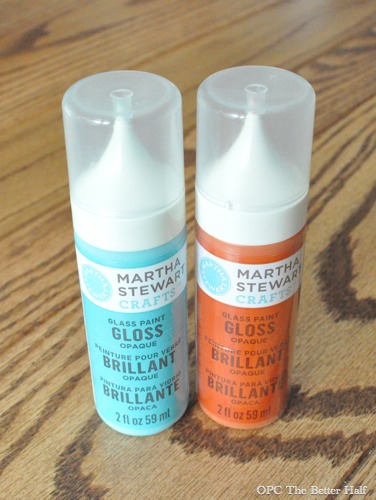 There are also lots of different ways to paint on glass – freehand, stencil, silkscreen, paint pens, or however you want! The best way to apply the paint with stencils is to use a pouncer (less paint gets under the stencil than when a paintbrush is used).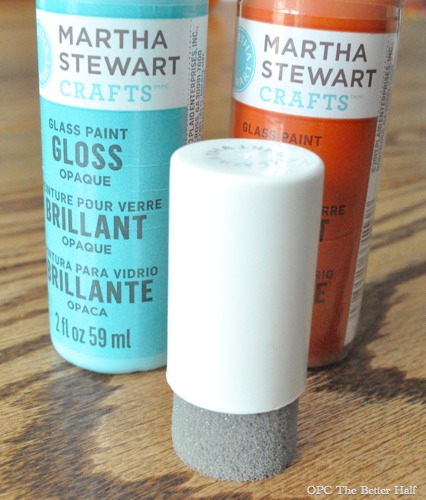 Silkscreens also work well with pouncers and are cheaper than using the $14.99 scraper. I used a silkscreen for my coasters and vase, and I loved that the pouncer allowed me to create a varying density of paint.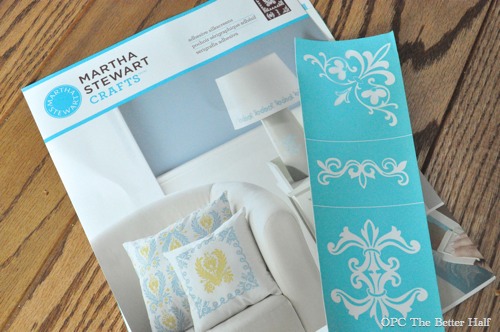 Dollar Store "Tea Time" Mug
I love the Dollar Store basic white mugs and plates!!! I free-handed this tea bag and "tea time" with a small paint brush in one hand and a glass of wine in the other! lol. It turned out to be my favorite piece and it can BE YOURS! Find out how to bring this fabulous mug home at the end of this post.

Ceramic Coasters
Next up, I painted these unfinished ceramic coaster that I bought at Michael's for $3.99. I painted the base coat a light gray (because that's what I had on hand) and then used the silk screen to layer different colors.
Dollar Store Vase
Last but not least, I bought this basic Dollar Store vase and added a pop of color with the glass paint and the silk screen. This took less than 5 minutes and the silk screen gives the paint a nice, even texture!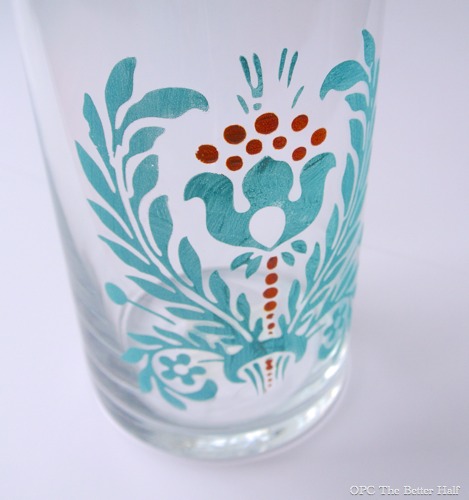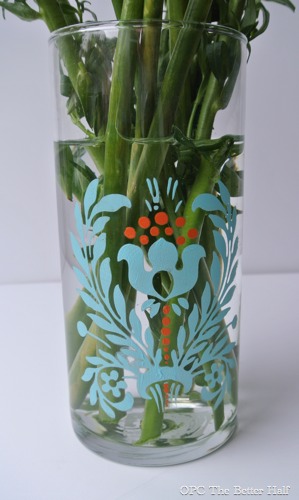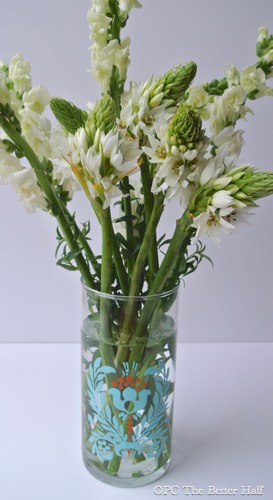 Even MORE Glass Paint Projects
Didn't get enough glass paint ideas? Need some more?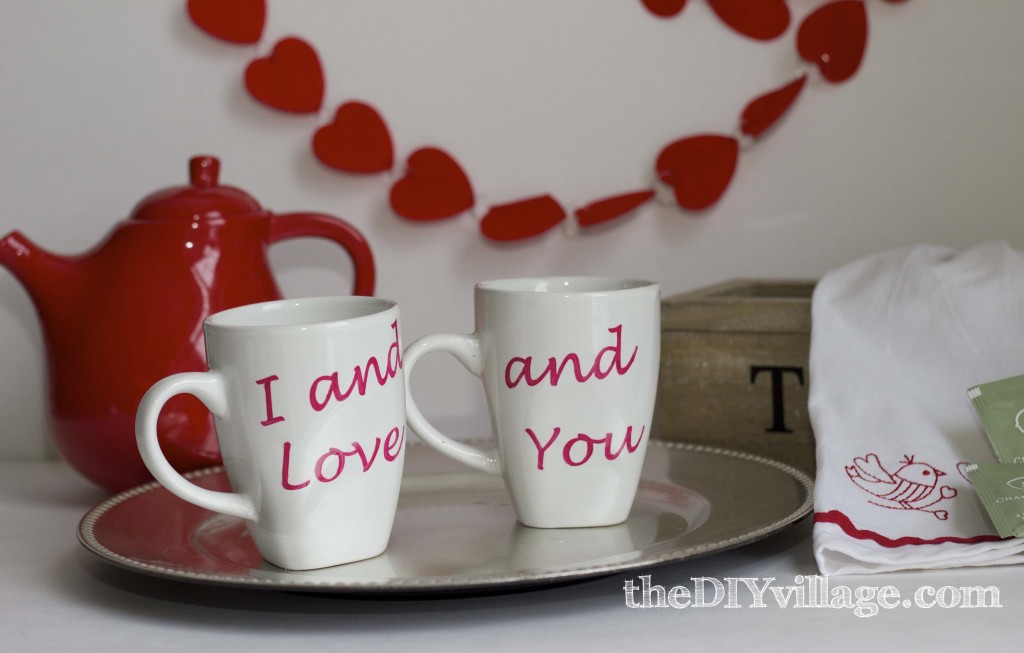 And now, even more projects for glass paint!
Need some FREE supplies?
Are you feeling inspired by all these fabulous projects but need some supplies? DecoArt has given us 6 Glass Paint Pens, 1 bottle of Chalkboard Glass Paint, and a stencil…and it can be yours! Take two minutes to register for our Reader Rewards program and bid to win!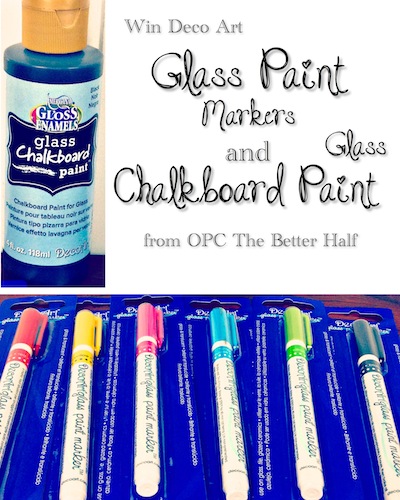 In addition to these cool DecoArt supplies, the "Tea Time" mug is also up for auction! YAY!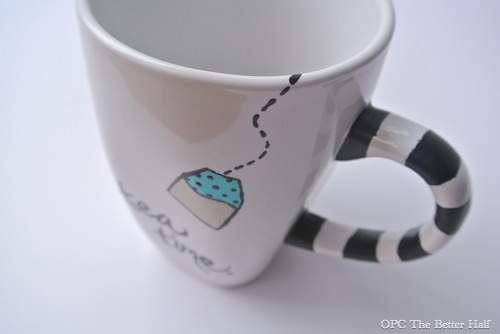 Our Reader Rewards Program is sorta like eBay, but you use points to bid on lots of cool stuff like tools, gift cards and craft supplies. You get points for commenting and just visiting the site (just make sure you are logged in). It only takes a few minutes to sign up and we give you 10 points to start! woot woot.
What do you think? What's on your glass paint project list?
Thanks so much for reading along about 25 fabulous glass paint projects,