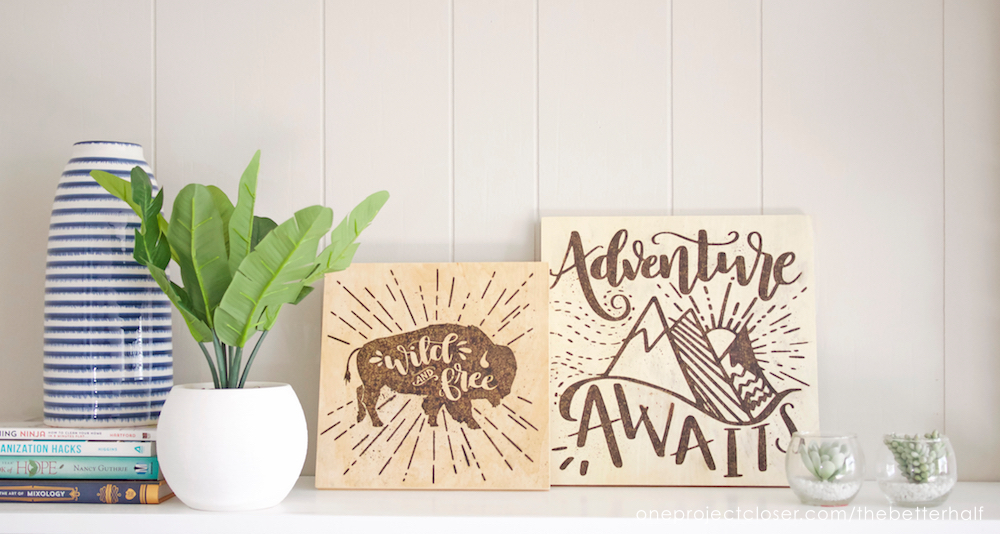 I can't even tell you how excited I am to share with you this super fun (and a little dangerous) project – how to do-gunpowder art!!!! Yes, you read that right. Gun Powder! And the fun doesn't stop there. I've joined up with 32 other creators for a Square Wood Art Challenge, where we were all tasked with creating a piece of art with a square wood canvas. How cool is that? So be sure to read to the bottom for 32 other amazing projects!
My quest to create with gun powder started a month or two ago when I saw this amazing video on Facebook of an artist creating the most amazing works of art using gunpowder. It was mesmerizing. Now, I'm not nearly that talented. In fact, when I got the gunpowder and tried it for the first time, it was a hot mess. Literally, it was a steaming, charred mess. I literally couldn't even see the design. So I spent a couple days determined to make something beautiful that you could create at home. And I'm really confident that if I can do this, you can do it too. Now that I've told you how fun and wonderful it is, let's have some real talk. This is not for stupid people. Seriously. Walk away. And don't write nasty stuff in the comments either. I'm not having it. —->BE SAFE!<—– Wear goggles and thick fabric gloves. Stand at the ready with a fire extinguisher and water hose. For the love of God, please don't do this inside. It creates a crazy amount of smoke, so be sure the area is well ventilated. On the flip side, you do want shelter from wind so you don't blow gun powder everywhere. Use common sense. And if you don't have any common sense or you have no desire to use safety precautions, then this is not for you.

Bet sure to watch the video for the step by step walk-through, but in the meantime, here are the supplies and a quick reference. Be sure to also grab the printable stencil + SVG files.
Get Free SVG Files Here!
Want to make these super cool wood canvases? You'll need the SVG files for stencils! Sign up for our newsletter and get them delivered to your inbox now.
Easy Gun Powder Art
Make Time: 1 hour
Cost: Under $30
Difficulty Level: Easy-Moderate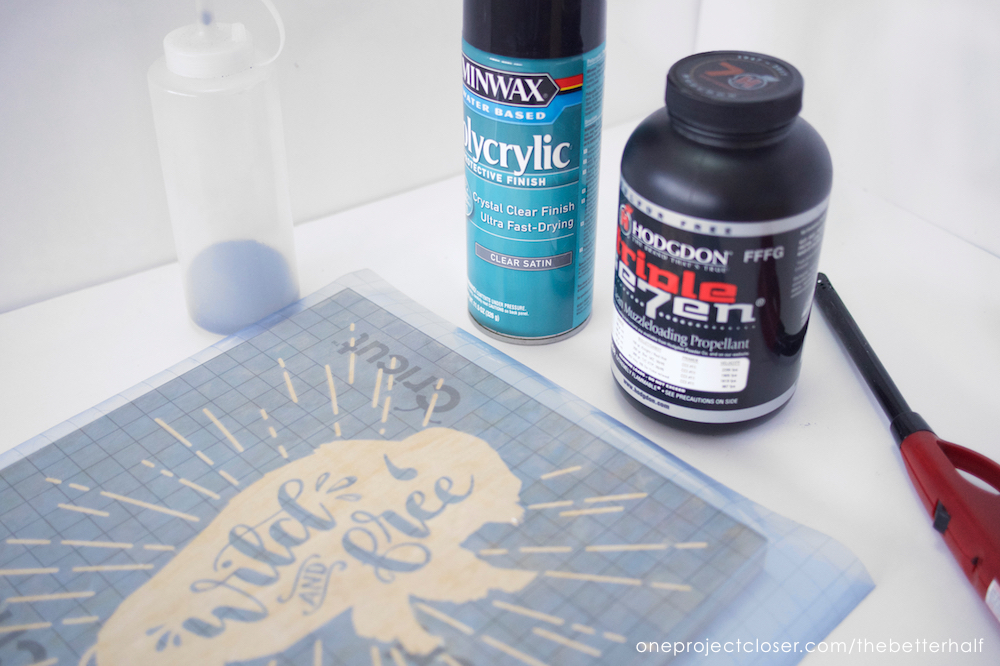 Supplies for Wood Canvas Gun Powder Art:
[amazon_textlink asin='B00XZ5YCRO' text='Wood canvas, 10 -12 inches' template='ProductLink' store='opcwp-20′ marketplace='US' link_id='d6b54693-4775-11e8-9f68-2fb2ed37e603′]
[amazon_textlink asin='B014AUW8HI' text='Silhouette Adhesive Stencil' template='ProductLink' store='opcwp-20′ marketplace='US' link_id='1252d002-4776-11e8-a967-250e734a0037′]
[amazon_textlink asin='B017Y20RI6′ text='Transfer Paper' template='ProductLink' store='opcwp-20′ marketplace='US' link_id='2374cbc4-4776-11e8-af31-0dc577e890a5′]
Gun Powder, fine to medium grain
[amazon_textlink asin='B074N28387′ text='Condiment Bottle' template='ProductLink' store='opcwp-20′ marketplace='US' link_id='4697bdd9-4777-11e8-9197-a5bb78d05f90′]
SVG files for stencil
Step-by-Step Tutorial
Here's the quick reference from the video and a few tips to help make it a little easier.
Download SVG files and cut out design using cutting machine.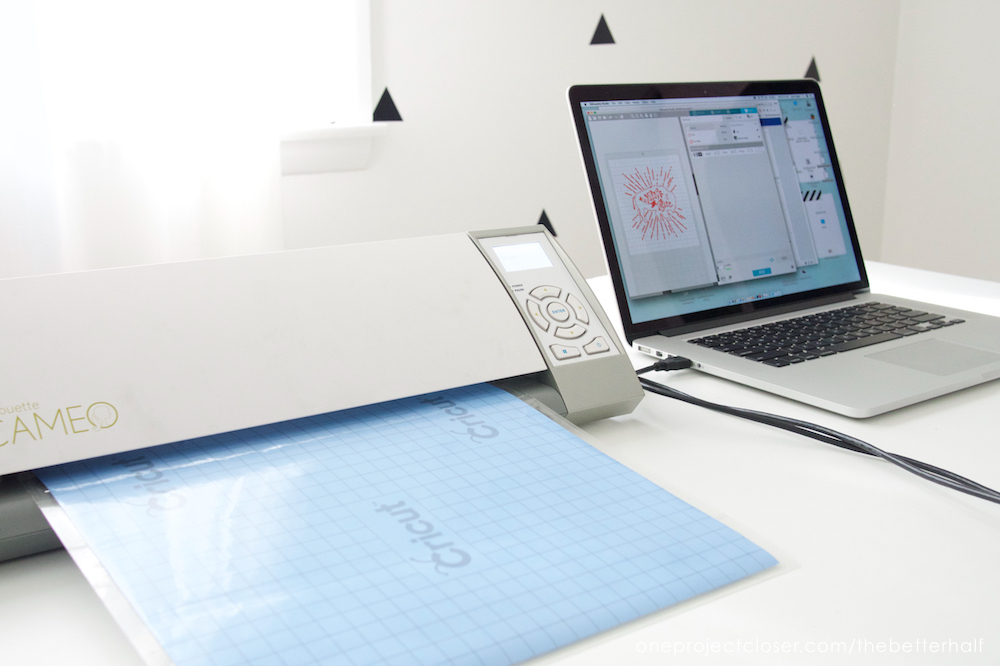 Transfer design onto wood canvas using transfer paper.
Press stencil firmly to wood, working out any air bubbles. I used an exacto blade to cut small slits in the bubbles and then pressed it to the wood. This worked really well!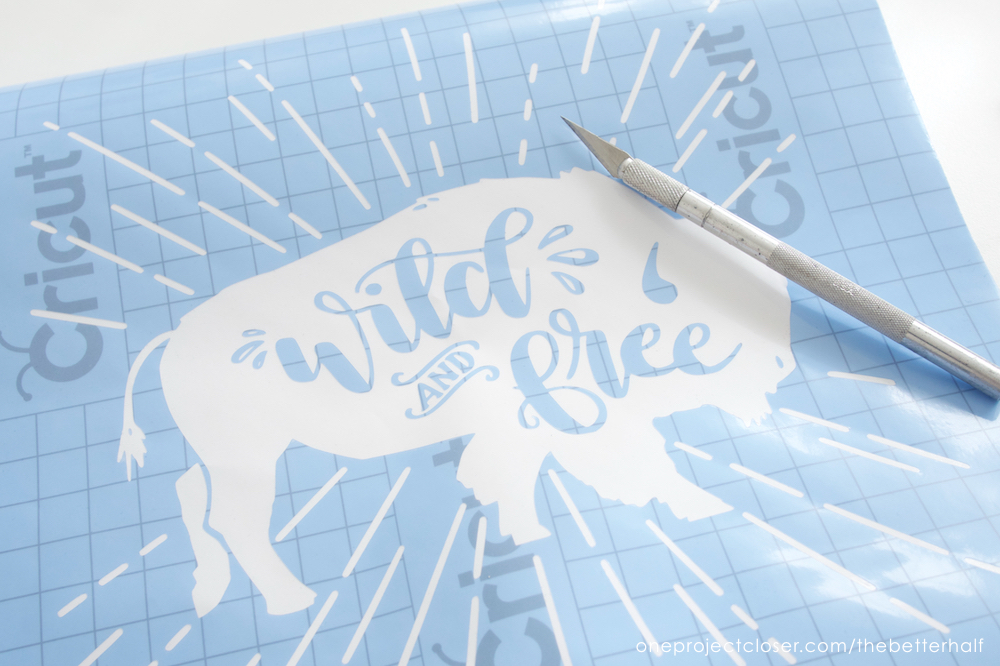 Take canvas into well ventilated area (but no wind). Use goggles and thick fabric gloves. Have fire extinguisher ready. Move any flammable items out of the area. (I used our garage, with the door open to provide plenty of ventilation for the smoke but it blocked any wind, preventing the gunpowder from blowing and moving.) Do at your own risk.
Carefully put gunpowder in condiment bottle and carefully replace cap (be careful there is not any gunpowder in the threads).
Cover exposed wood with gunpowder. I used fine grain, ignitable gunpowder, but you can get different effects using different types and sizes.
Use a fuse or long handled lighter to light one edge of the gun powder and step back quickly. The reaction only takes one second!!! Crazy, right???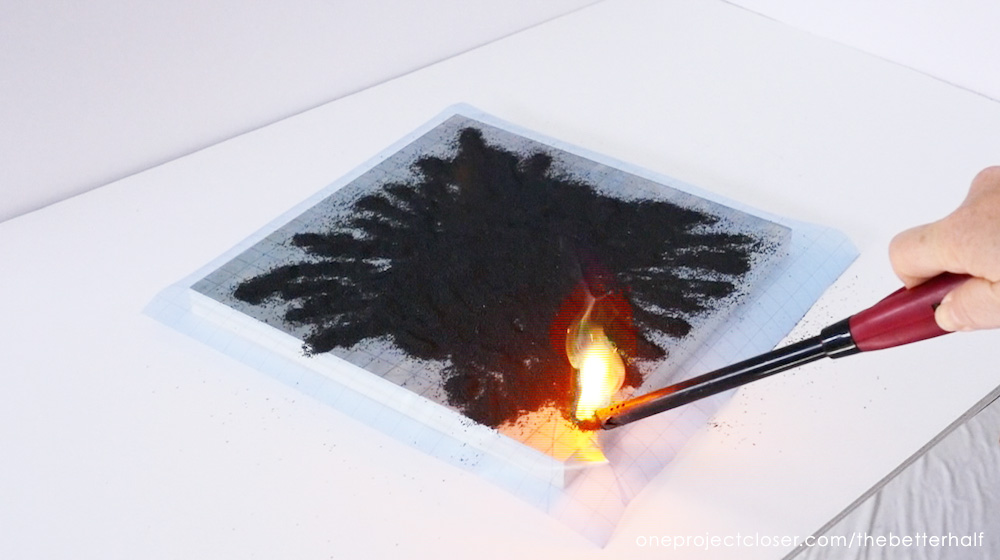 Use a rag to lightly wipe away the remnants of the gunpowder.
Cover exposed wood a second time with the gunpowder and repeat the process.
After wiping lightly with a rag, remove the stencil, being careful to not smudge the design. Yes, it is wood burned on there, but if you smudge the soot, it will be difficult to get off the wood. So do yourself a favor and just leave it. LOL
Finally, spray (again in a well ventilated area) with a clear polycrylic sealer and let cure.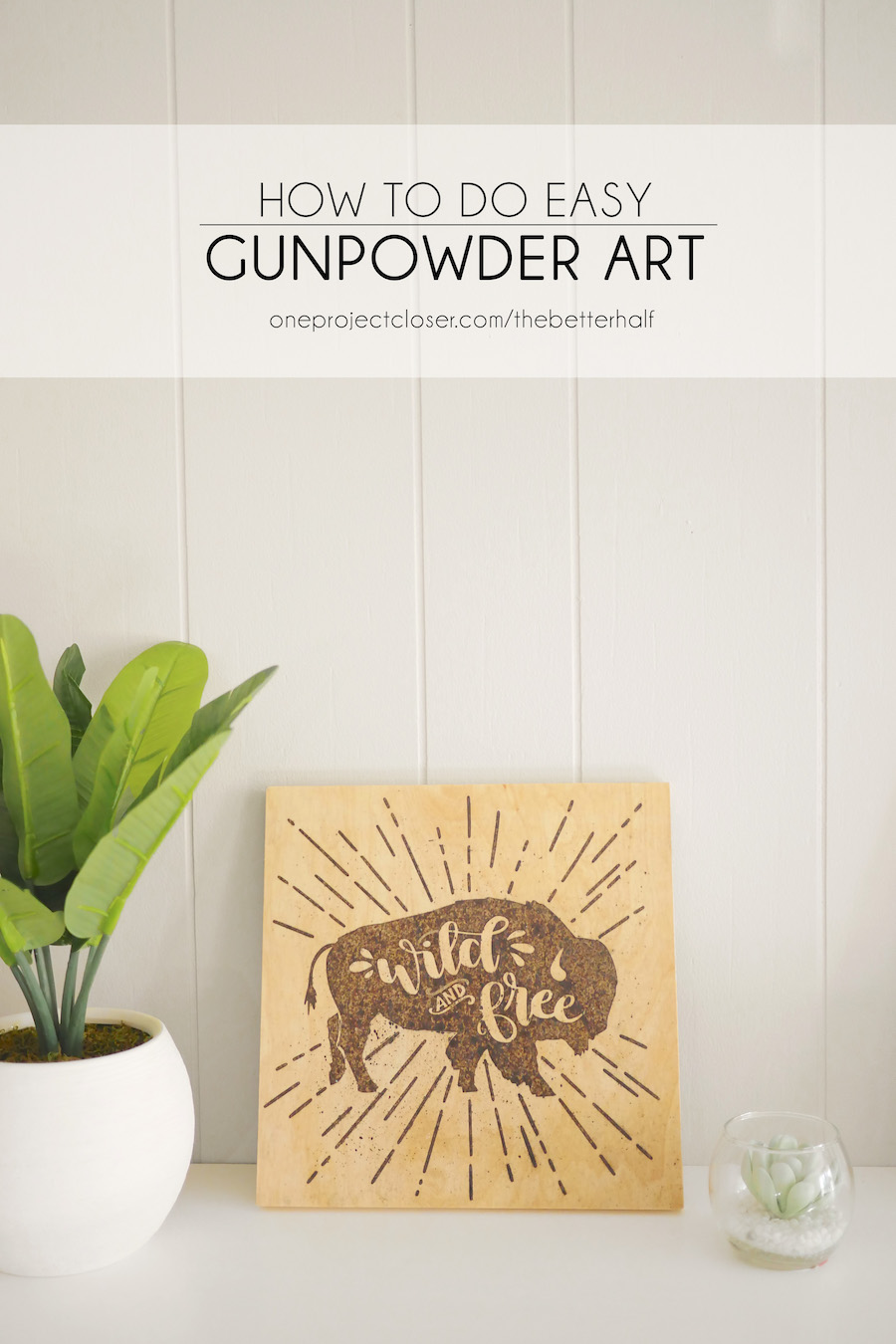 Pin for later
I hope you enjoyed this tutorial, and if you did, would you please share it with your friends??? Or you can save it for later! Thank you so much and be sure to follow us on social media to not miss any of the fun.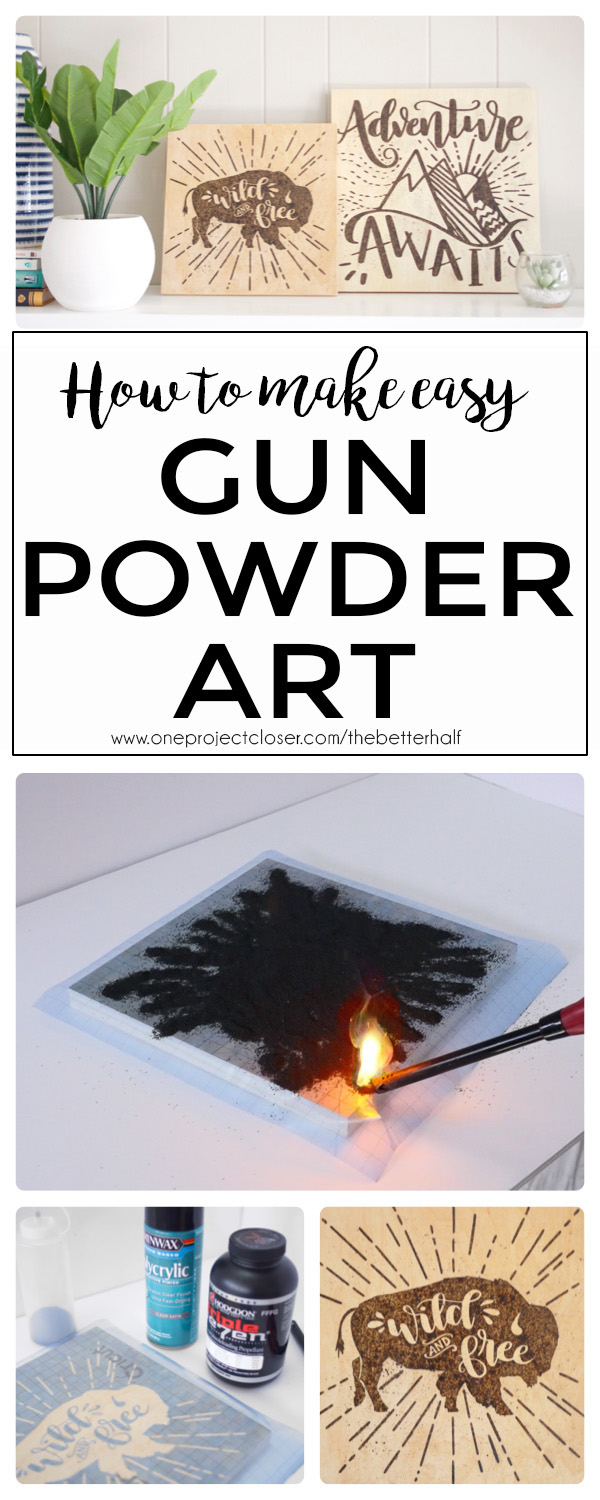 #WoodArtChallenge
Here are 32 more inspiring and amazing square wood pieces of art. Its incredible how different one square piece of wood can look!
1) Reality Daydream / 2) 100 Things 2 Do / 3) House Becoming Home / 4) Anika's DIY Life / 5) My Repurposed Life / 6) 3×3 Custom / 7) One Project Closer / 8) Merrypad / 9) Chatfield Court / 10) Create & Babble / 11) Hazel & Gold / 12) Jen Woodhouse / 13) Sawdust 2 Stitches / 14) Wood Work Life / 15) Remodelaholic / 16) Evan & Katelyn / 17) Jaime Costigio / 18) Pneumatic Addict / 19) Bower Power / 20) Lazy Guy DIY / 21) My Love 2 Create / 22) Addicted 2 DIY / 23) Her ToolBelt / 24) Shades of Blue / 25) Ugly Duckling House / / 27) DIY Huntress / 28) Mr Fix It DIY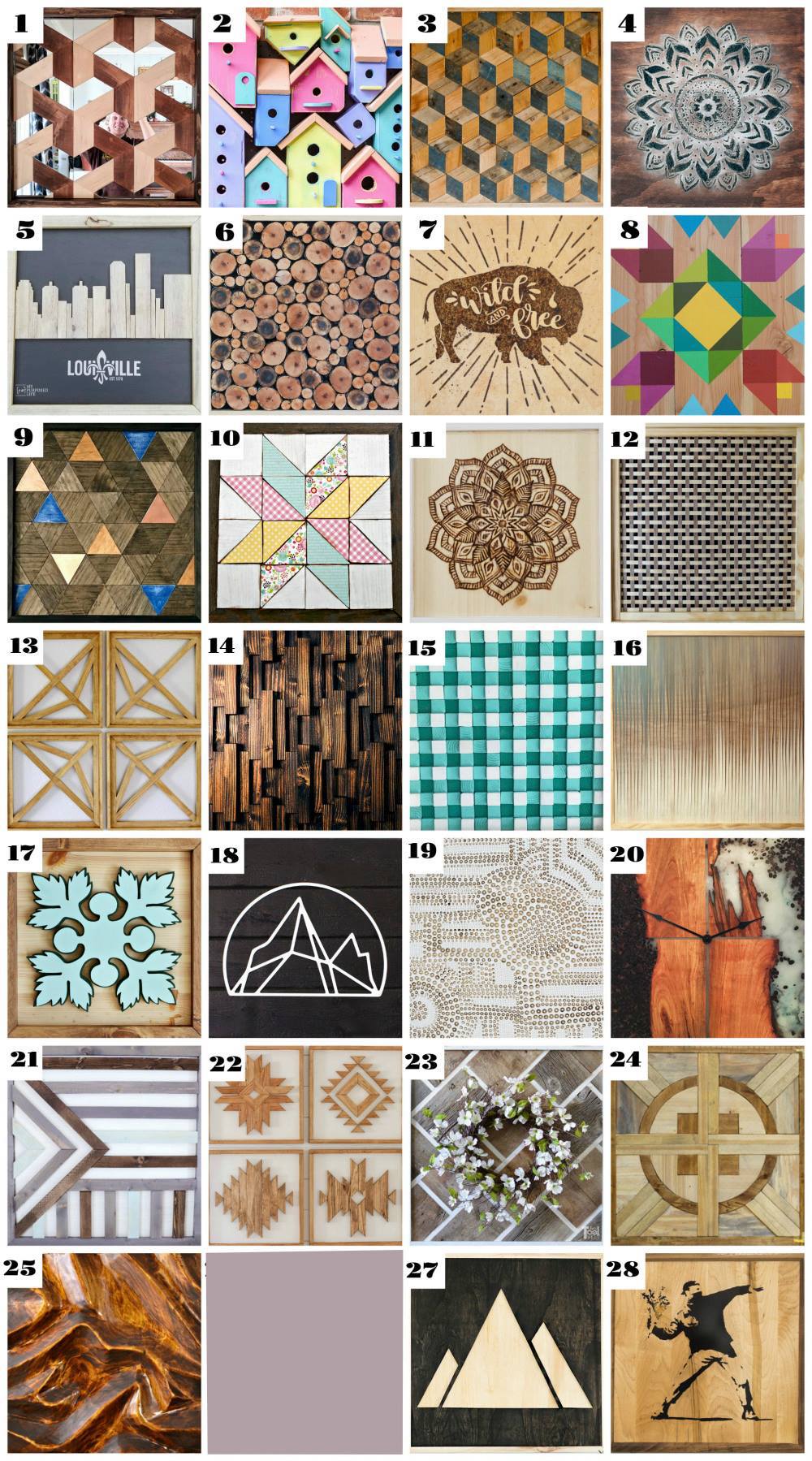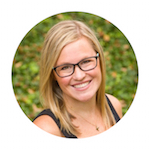 Jocie Hagan
One Project Closer
Come say hi on Facebook, Instagram, & Pinterest!