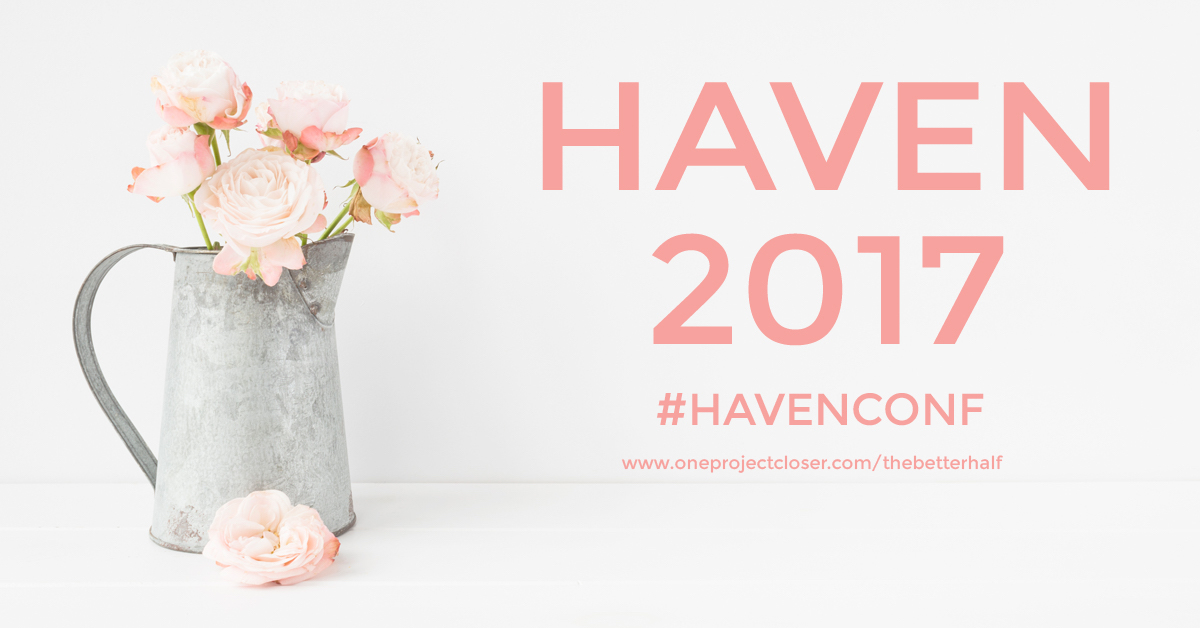 Do you follow me on Instagram? If you do, you noticed a huge influx of silly, obnoxious photos of me at Haven having WAYYYY too much fun with my friends! Well, for those of you that missed it, here's a quick Haven 2017 recap!
Haven is a DIY + home blogger conference held in ATL each summer, although the big news is that it will be in South Carolina next year. Its packed full of classes, booths to connect with brands, yummy food with friends and usually a DIY celebrity or two. The big two highlights for me were: teaching a class and seeing bloggy friends!
Busy Girl's Guide to Hand Lettered Signs
First, the class! I was so honored and excited to be able to teach at Haven. It was a professional milestone, for sure. Plus, I loved sharing my passion (and craziness) for hand lettering with everyone who would listen. Obviously, I couldn't teach all the good stuff from my ecourse, Busy Girl's Guide to Hand Lettering, but I was able to share how to make the signs.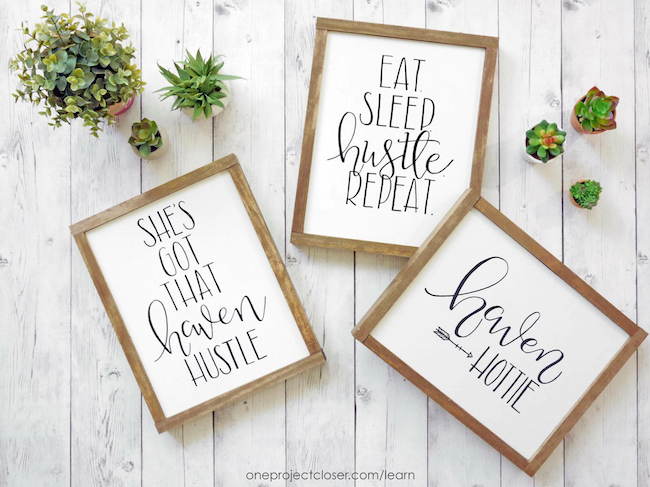 Each class attendee got to use one of my designs (or create one of their own) and make a gorgeous wooden sign during the span on the class. I also got to wear a kick-ass Janet Jackson microphone and tried really hard not to break into song and dance during the class. Although i'm sure I would have wowed everyone.
When I'm in front of a crowd, I tend to get more loud and more outgoing (just to cover up how nervous I am), so I was thankful to have some friendly faces in the crowd, who also happen to be amazing bloggers! Thanks Jodi at Glittered Barn for snapping some pix!
Pictured: Gail from My Repurposed Life, Jeanie from Create and Babble, and Debbie from Refresh Restyle. LOVE these women!!!
At the end of the course, I got to hand out my own swag! Not gonna lie, I love giving away stuff. Each class attendee got a bag with my design on it, a pencil with my url, and of course, their sign! I was super excited about these bags – Oriental Trading Company was nice enough to give them to me for the event (along with the custom pencils), and then I had my hand lettered design screen printed! Don't they look incredible!?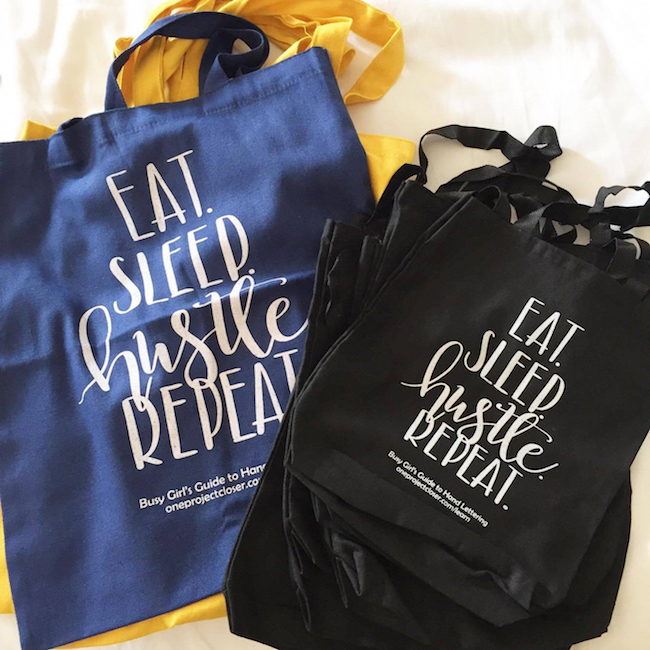 Good friends for miles!
Blogging is an odd profession, because most of my day is spent alone, either on a computer or doing a project. But there are so many amazing women who encourage and inspire me! So Haven is a great opportunity to give them a hug and have some laughs in person.
I am super fortunate to live 10 minutes from one of my favorite bloggers and friends, Liz from Naptime Decorator. We flew in together and shared a hotel room. She may be scarred for life but I definitely loved hanging with her for a few days!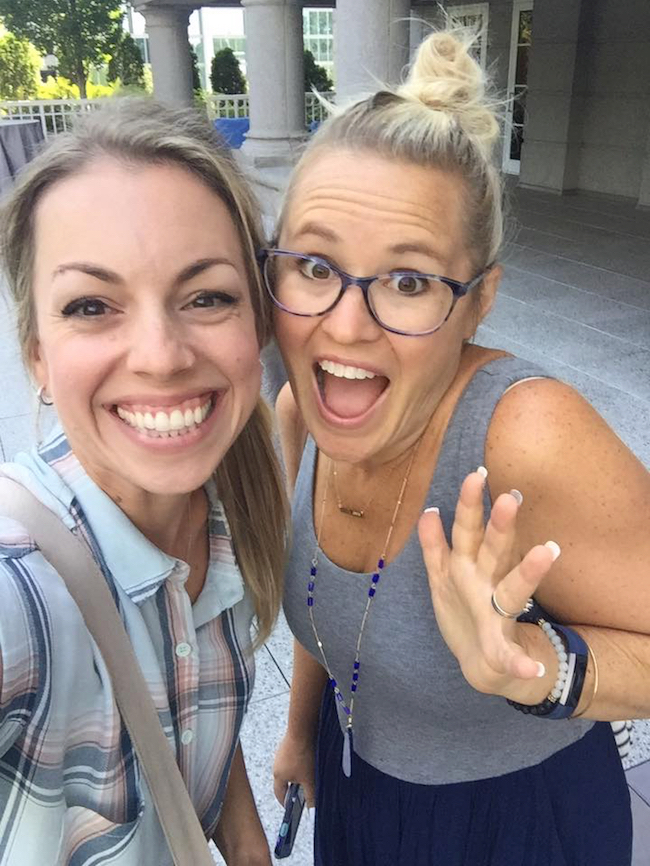 This crew right here! Recognize any of them?? Well, most of our Creativity Unleashed Link Party girls were there (minus Jessi from Practically Functional), but Gail was kind enough to stand in her place! LOL We were all heading out to the AdThrive dinner, which was super fun (and super hot. Thank you, Atlanta.). Jacque, one of my favorite people ever, wasn't able to attend Haven this year but was in town with her hubs for a baseball game. I felt super lucky to spend some time with her, even if it was brief. She was also super sweet and brought me junk food, which I'm embarrassed to say should have lasted much longer.
Pictured: Mindi from MyLove2Create, ME, Amy from Her Tool Belt, Jacque from the DIY village, Kim from The Kim Six Fix, and Gail from My Repurposed Life.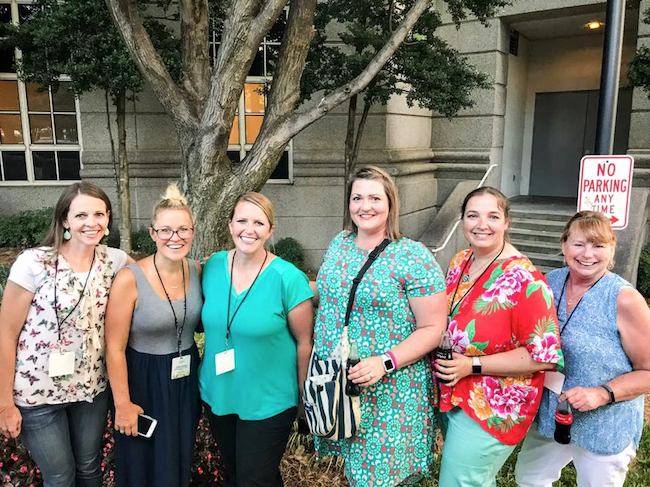 Once I got to the AdThrive dinner, I got to hang out with Beth from Unskinny Boppy and Laura from the Turquoise Home – they both join in our yearly Handmade Holiday event and I love them to pieces.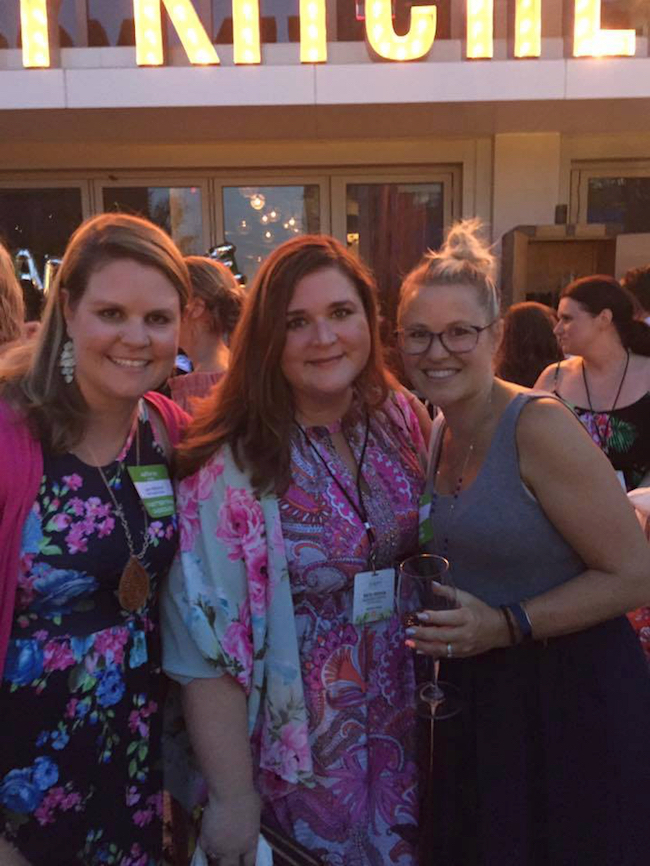 Oh, and remember that time Andrew Shue asked me to do shots with him, and we chatted for 30 minutes, oh and I interrupted our conversation to take a selfie (that didn't include him. Yeah, Jacque is wayyyyy cooler.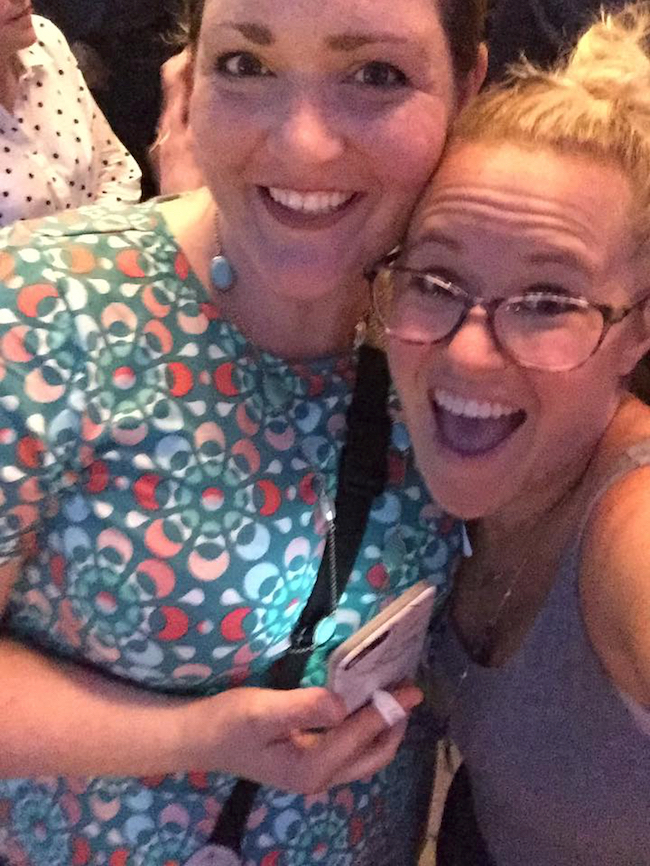 Okay, here's me with Andrew Shue, because I know you were dying to see us together. LOL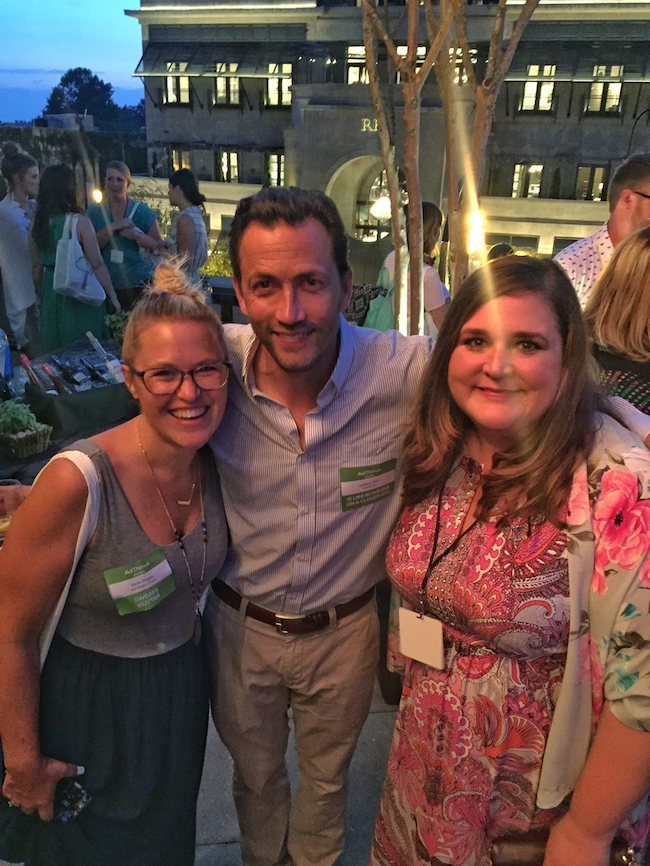 And last but not least, right before we left I got one last selfie with my Baltimore girls, liz and Jodi!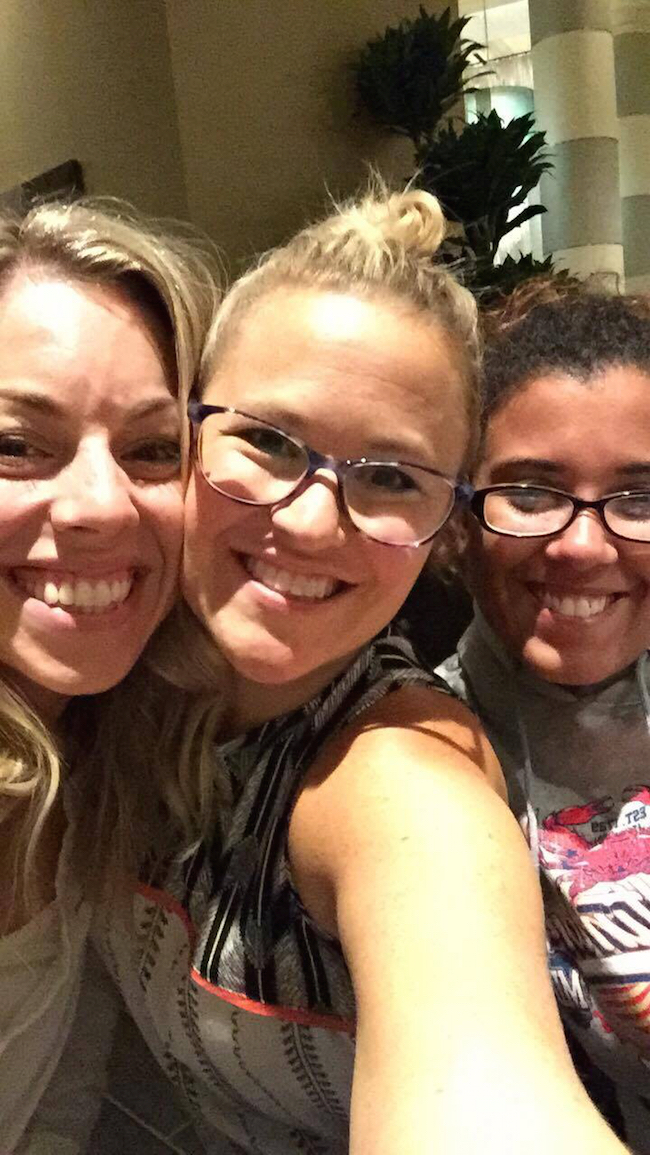 Mic drop. #Havenconf out!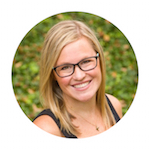 Jocie Hagan
One Project Closer
Come say hi on Facebook, Instagram, & Pinterest!
Want to learn to hand letter and make amazing, personal decor for your home?