We've reached then end of our hardwood flooring installation! We're thrilled with the results and we hope you found our two weeks of tutorials helpful if you decide to tackle this job in your own home. We wanted to share some "after" pictures of the remodel with you as inspiration for your own hardwood job!
This is the final post in our series on how to install hardwood floors. Thanks for reading, and visit that link for all the information you need to install hardwood flooring in your own home!
Before we start, recall that back in December we started this remodel taking down walls in the first floor of our home. The result was a much more open space.  We then hired a contractor to remove a section of a load bearing wall, remove an oddly-placed pantry, re-route plumbing, and install recessed lighting.
After the contractor finished, we started our Brazilian Walnut wood flooring project, installing 1100 square feet of beautiful flooring throughout the first floor.  This completes about 1/2 of everything we want to do with this floor. The other half is the installation of a new kitchen, bathroom, and laundry room.  Those are coming in late Summer and early Fall, with plenty of pictures to share.
Brazilian Walnut Hardwood Flooring Pictures
(pictures can be enlarged by clicking)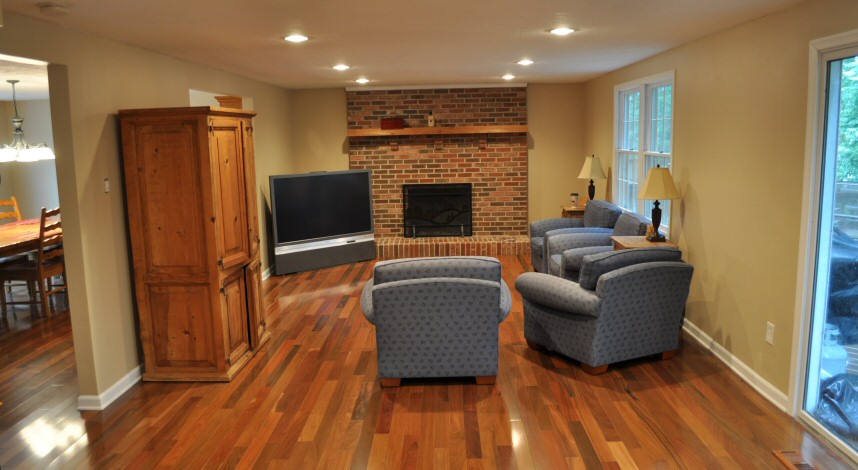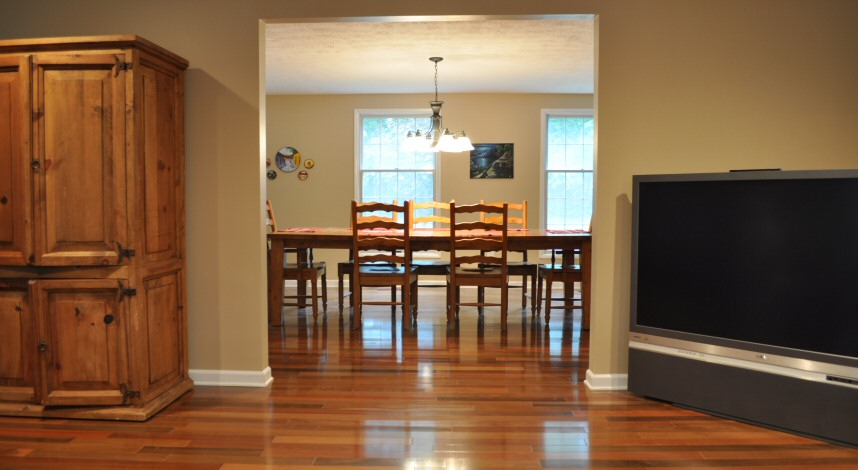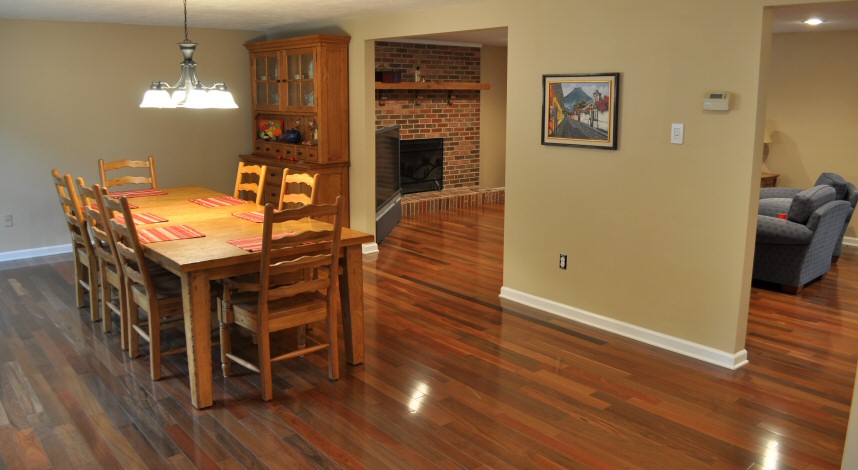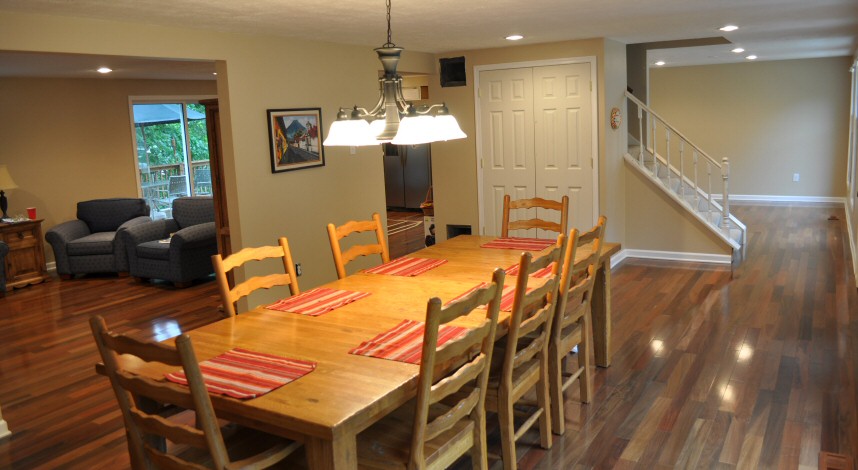 Stay tuned for more "how-to" articles, stories, and pictures of the kitchen, bathroom, and laundry room as they get reworked later in the year. Also, keep an eye out on Tuesday for the complete "How-To" round up on hardwood flooring where we tie together the last 2 weeks into a single article that you can bookmark for the future!