A couple of weeks ago I ran a short post asking people which big box supplier they preferred: Lowe's or Home Depot. There was some great debate about brand loyalty, customer service, knowledgeable staff, and more. A few people even chimed in that they prefer Menards. Too bad they're only found in the midwest.
I enjoyed reading the back and forth, but I'd argue that the majority of people would sacrifice those desirable traits listed above for a consistently better price. So which retailer has the better prices? That's a tough question, and to attempt an answer, I did some covert shopping.
In my very simple, non-scientific price survey, I selected a bunch of random products that I expected both retailers to carry. I narrowed my search to tools and accessories, and stayed away from retailer specific brands like Kobalt and Ryobi. This comparison was done in-store only for the currently listed price. Online deals and sales may be different.
DeWalt 12″ Dual Bevel Compound Sliding Miter Saw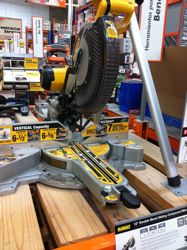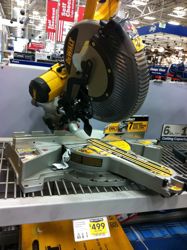 Home Depot price: $499
Lowe's price: $499
VERDICT: TIE
Irwin Vise-Grip Groovelock Pliers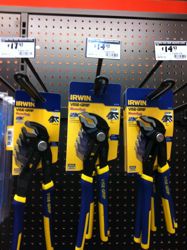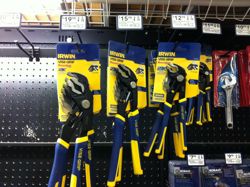 Home Depot price: $17.97, $14.97
Lowe's price: $19.98, $15.98
VERDICT: Home Depot
Stanley Powerlock 30′ Tape Measure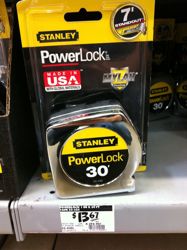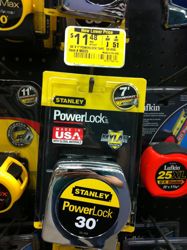 Home Depot price: $13.67
Lowe's price: $11.48
VERDICT: LOWE'S
Bosch JS470E Jigsaw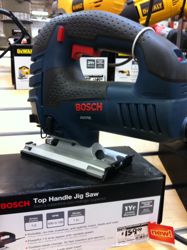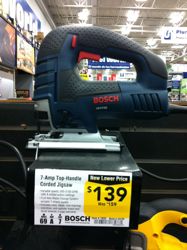 Home Depot price: $159
Lowe's price: $139
VERDICT: LOWE'S
Porter Cable 6 Gallon Pancake Compressor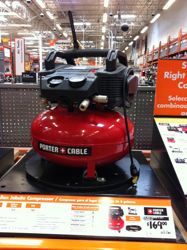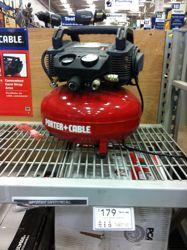 Home Depot price: $169
Lowe's price: $179
VERDICT: HOME DEPOT
Irwin 8pc Speedbor Bit set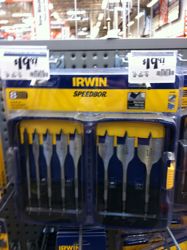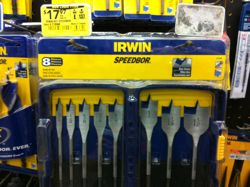 Home Depot price: $19.97
Lowe's price: $17.97
VERDICT: LOWE'S
Summary
If you look at the price differences, both stores are very competitive to the point that it may not be worthwhile to run back and forth. Online shopping makes it easy for people to compare prices, but waiting days for a package to arrive won't always cut it. Maybe the take home message is that when you're shopping at these retail giants, prices don't really matter. It's only things like customer service, knowledgeable staff, and convenient location that set a store apart.
Extreme How-To surveyed 1 million people on which home improvement centers have the highest customer satisfaction. Guess which one leads the pack? See the answer here.
What's your experience with how prices compare? Do you make an effort to shop at local stores even though they probably don't have the best price? How much more would you pay for superior customer satisfaction?