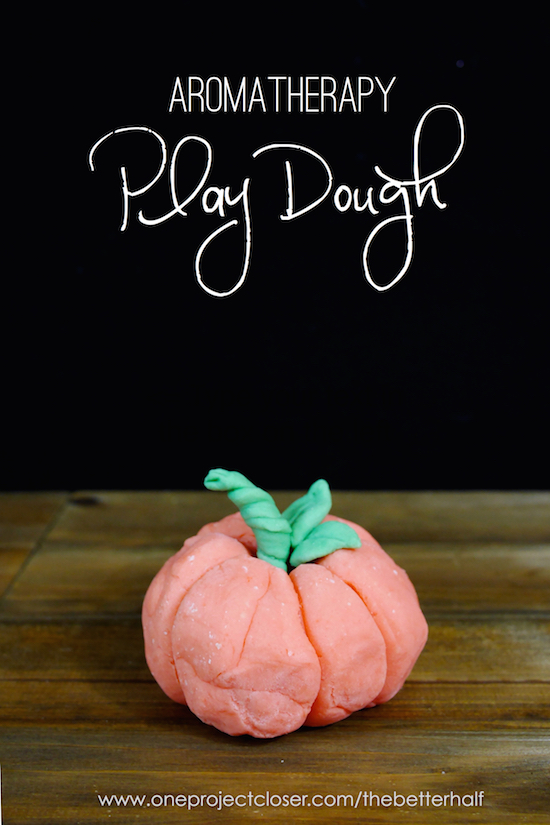 Thank you for loving this oldie but goodie on making your own Aromatherapy Play Dough that I shared originally in October 2015.
We hope you stick around and check out more DIY and Essential Oil posts from One Project Closer!
This is our second year participating in the Teal Pumpkin Project! Have you heard about this? Promoted by FARE, Food Allergy Research & Education, the idea is to paint a pumpkin teal and put it on your porch to signal Trick or Treaters that your home is providing non-food/candy options for kids that have food allergies. Pretty cool, right?! I figure the kids get more than enough candy, and non-food treats might be a welcome (and real food approved) treat! Nobody likes a party pooper, so I promise I try to hand out things that kids will want! haha Last year, for the Teal Pumpkin Project, we gave out glow sticks and tattoos. We'll have more of that this year too, but I thought homemade aromatherapy playdough would be fun too!
Homemade Aromatherapy Playdough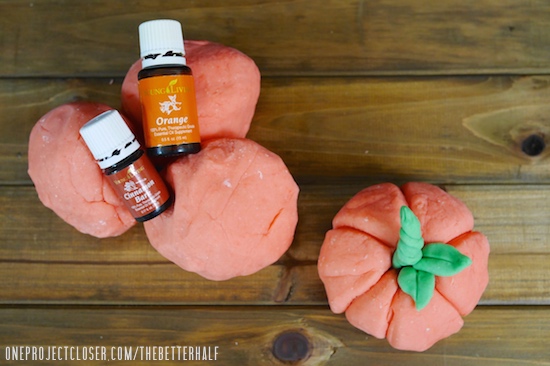 Not sure if I've ever shared this before, but I am a clinical Social Worker by profession. In chatting with my sister last year, we were discussing different stress-relieving activities and I suggested playdough! Its great for deep pressure, but add a little essential oils and you get double the stress relief benefit.
If you are interested in learning more about my love of Young Living Essential Oils for wellness and a chemical-free home, feel free to email me!
This homemade aromatherapy playdough is so easy to make and costs very little, depending on what Essential Oils you use! My favorite soothing smells are Lavender EO and Peace&Calming EO blend. But for Halloween, I made playdough with Orange, Cinnamon bark, nutmeg, and clove essential oils which is soothing and homey! 🙂 But really you can use any of your Essential Oil blends, just be sure if the playdough is for kids, you use oils that are safe for ingestion (read your labels!).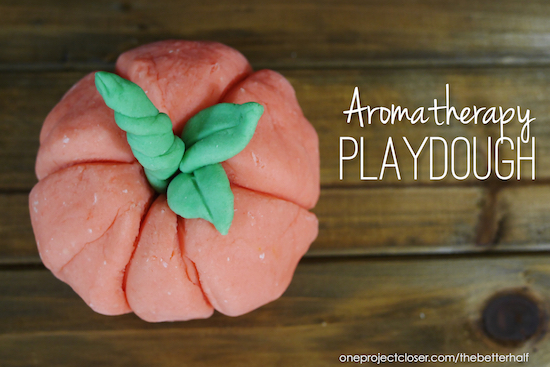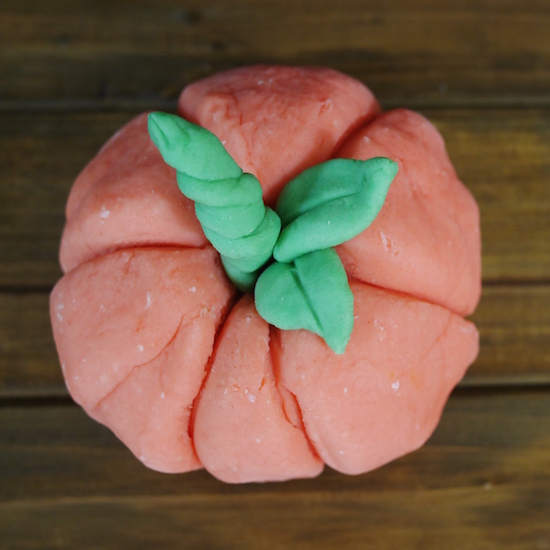 Aromatherapy Playdough
2015-10-12 17:28:20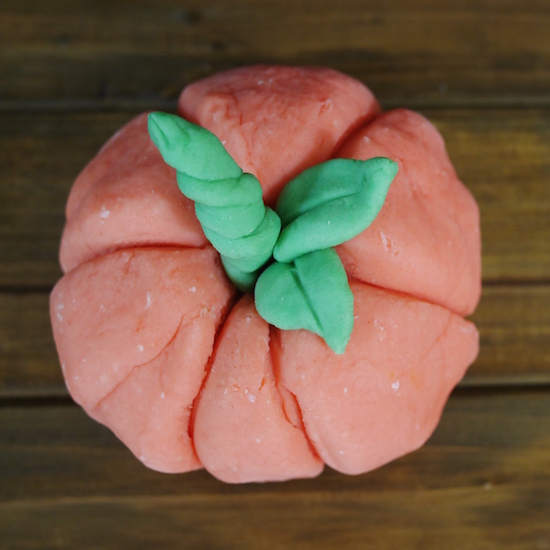 The perfect and fun stress-relieving activity for kids and adults! Make in less than 10 minutes with ingredients usually on-hand.
Ingredients
5 c. All-Purpose Flour
1 c. Salt
3 Tbsp Cream of Tartar
4 Tbsp Cooking Oil
3.5 c. boiling water
20 drops of your favorite Essential Oils
Food coloring, optional
Instructions
Mix together flour, salt and cream of tartar in large bowl. In a large measuring cup, combine boiling water, oil and food coloring. Then pour liquid in dry ingredients and stir until mixed well. Allow to cool for 5-10 minutes, then knead Young Living Essential Oils into dough until smooth and well mixed in. Use flour on hands and surface if playdough is sticky to the touch. Once completely cool, place in airtight containers or bags.
One Project Closer https://www.oneprojectcloser.com/
After I made the playdough, I could not keep my girls away from it. They were SOOOOO excited. and when they opened the bags, they both commented how much they loved the smell. I should say the fussies very quickly went away – it had previously been a rough day. All the deep pressure, aromatherapy and fun did the trick! Both girls wanted to make pumpkins, like Mommy – here is Isabella's. They also made pumpkin cake, muffins and cookies! haha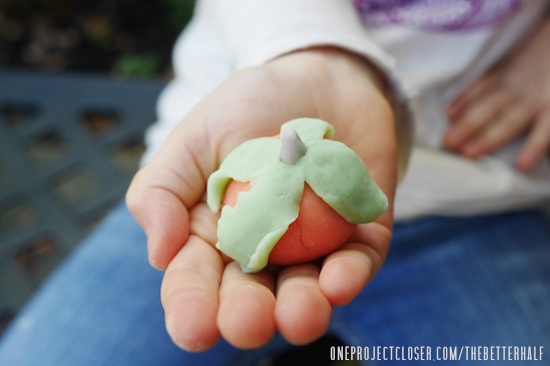 The Teal Pumpkin Project
Now that I have my allergy-free, non-food trick-or-treat gift, of course I had to paint a pumpkin. And I got a but carried away and painted a bunch! haha I used my Americana chalky finish paint that I had on hand because it gives a nice matte finish and sticks well without peeling.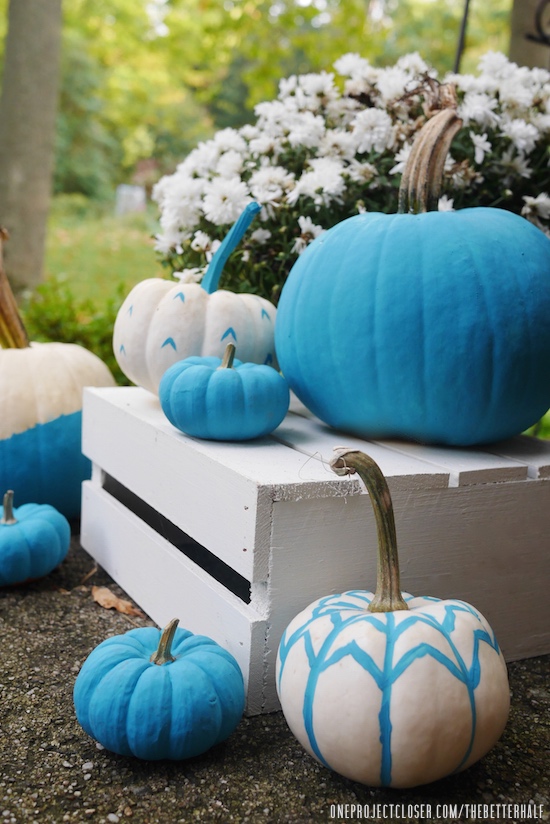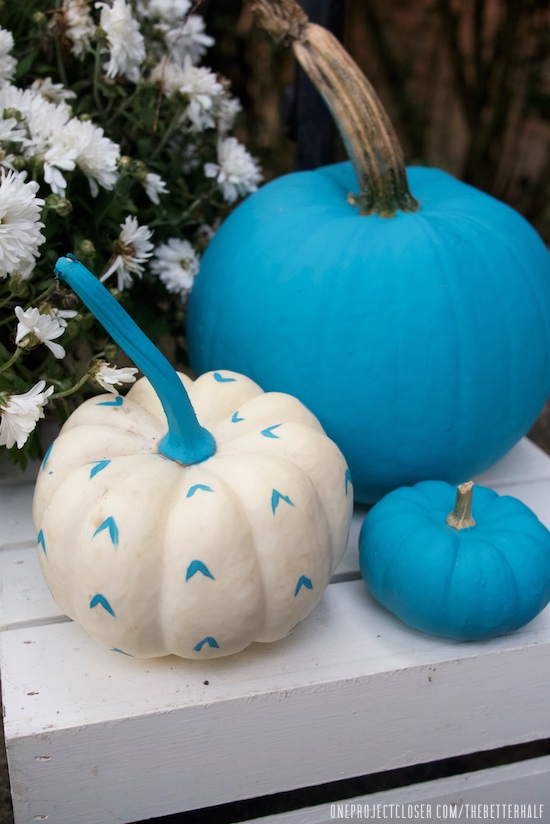 My little kitty wanted to show off our pumpkins and playdough and how could I say "no" to that cute face?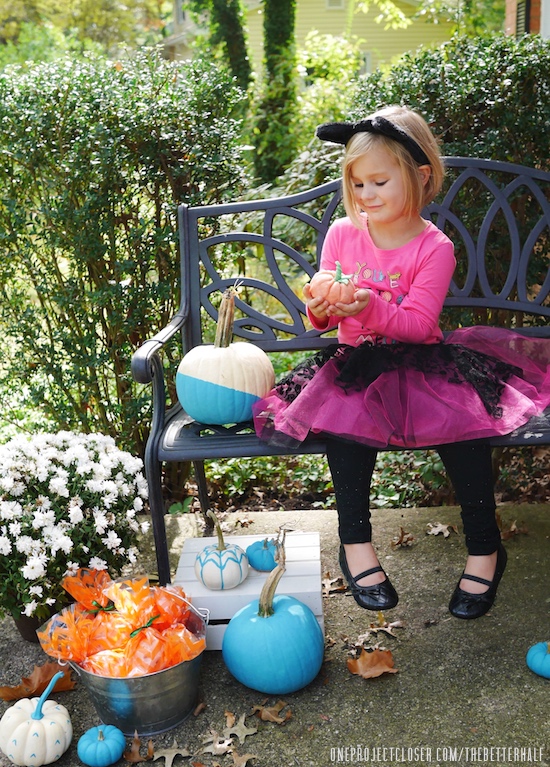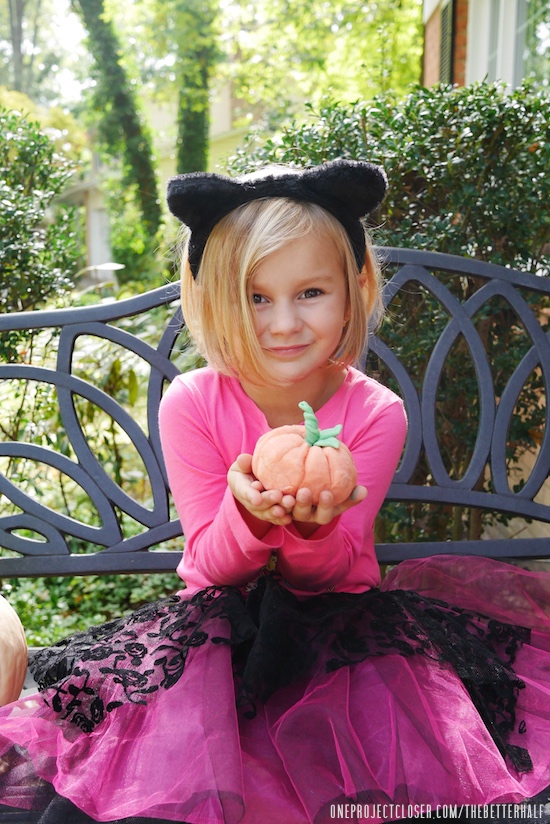 What do you think? What Essential Oils will you use in your homemade aromatherapy playdough? What are you handing out this Halloween?
As Always, thanks for reading!

Don't forget to check us out on Facebook , Instagram, & Pinterest!