While I have been dragging my feet for a long while on sharing my living room decor, a big THANK YOU to Minted.com for providing the geometric heart custom art for this room, and giving me the motivation I needed to write a blog post! Opinions are 100% my own.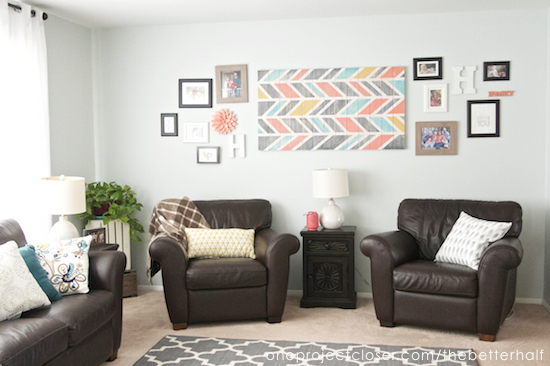 We moved into our new house over a year ago, now and my living room was the first room I painted and completed. I'm not exactly sure why I haven't shared it sooner, but I guess better late than never!
To start, my new favorite part of the room is my gorgeous custom art from Minted.com! It is called Complete Love by fatfatin. It is a 30×30 print framed in Premium White Wood and it is amazing!!! Everyone who walks into the house comments on how beautiful it is! Under the geometric heart it says "The Hagan Family" in gold foil, how precious is that?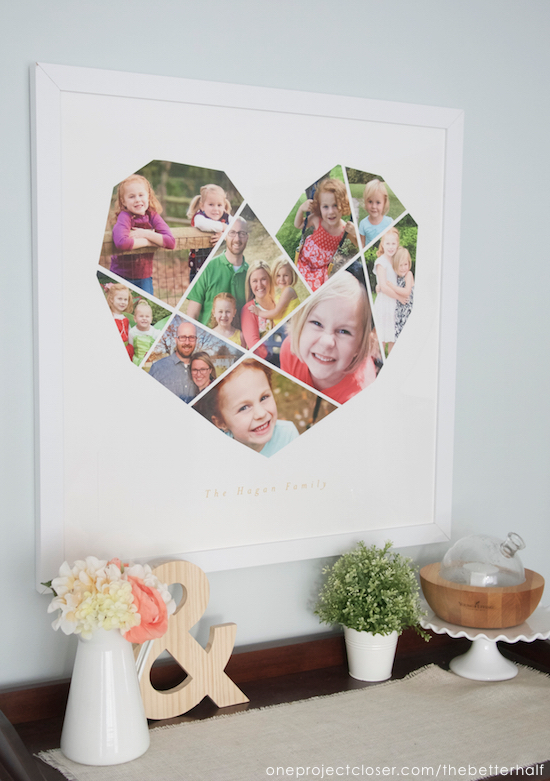 You may recognize my giant DIY scrap wood wall art? Ethan built it with wood we already had left over from other projects and I painted it. When we moved to the new house, I wanted to add pops of other colors, not just blue, so I taped off a few blocks, painted over the old color, then distressed it using sand paper. I sometimes love it, I sometimes hate it! haha But I do love the art and frames I put around the wood to make a gallery wall!
I wanted make the gallery wall a family project, so I printed off a few printable coloring pages from my favorite bloggers – the geometric heart from Gwen at The Bold Abode (colored by Lucy at age 4) and "I Love Everything About You" from Vanessa at Tried & True (colored by Isabella at age 6).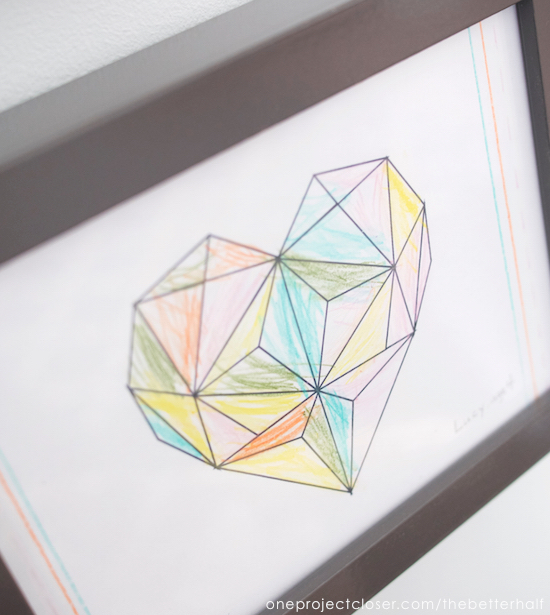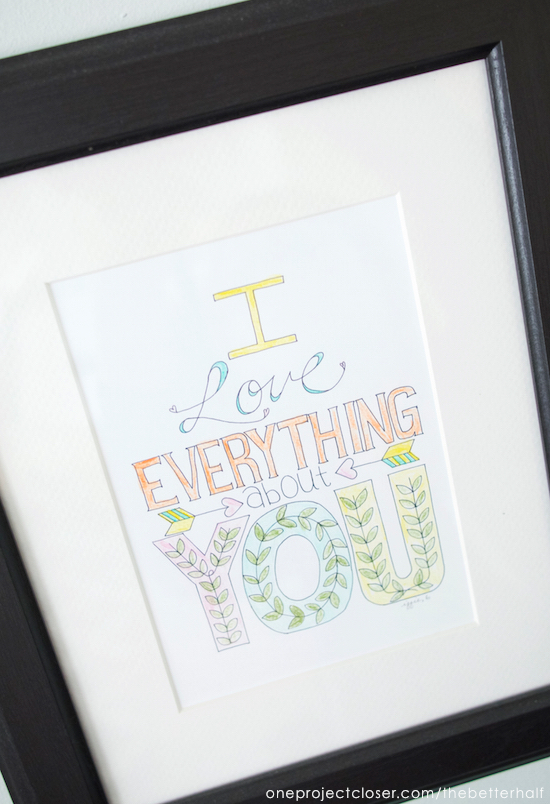 This painted ceramic flower I bought at Target and really adds so much to the gallery wall!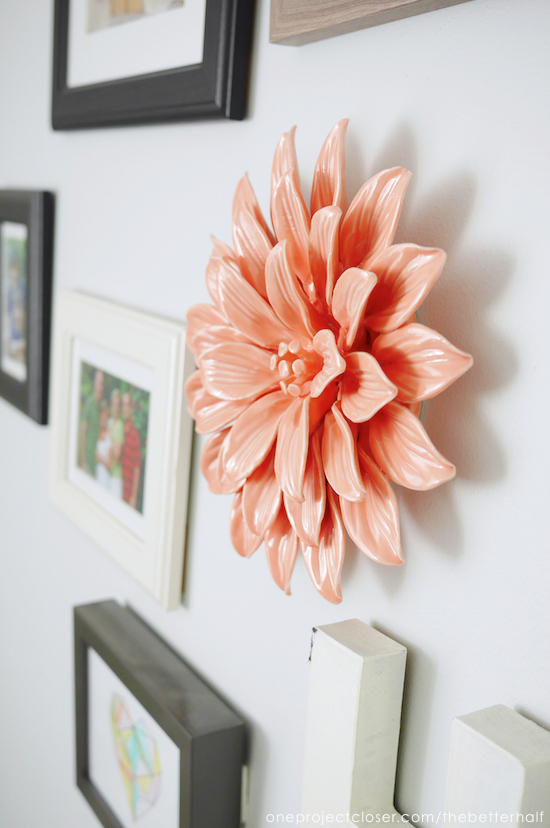 We don't have a television on our main living level of the house, so this is the room where we hang out, play games, and entertain. This is a sweet Sunday afternoon with Ethan and Izzie snuggling and snoozing (I suspect Izzie was doing more snuggling and Ethan was doing more snoozing).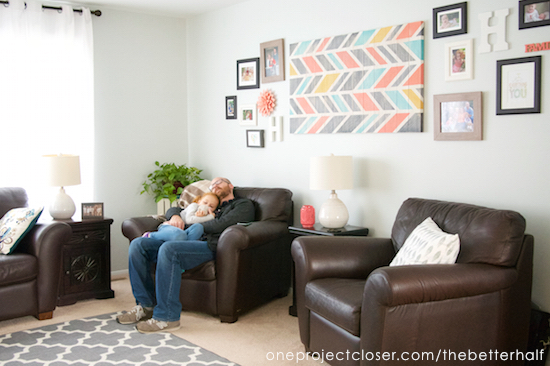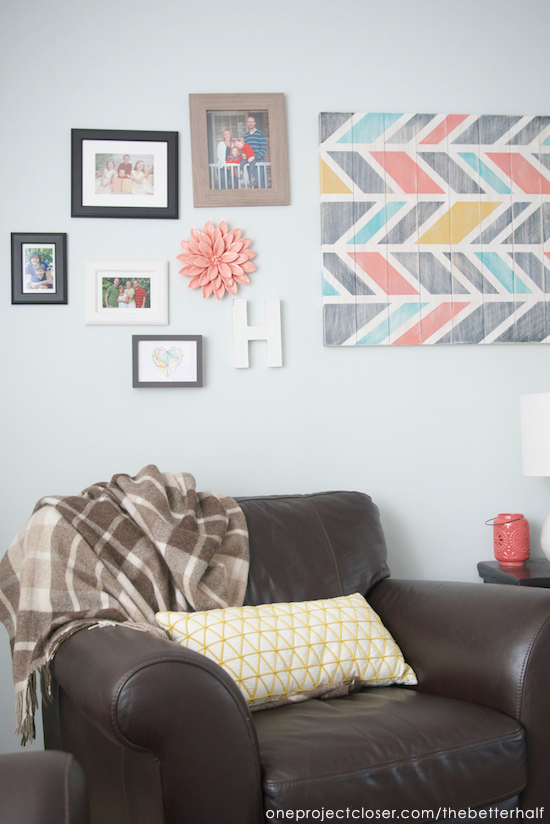 What do you think? How do you spice up your DIY living room decor?
As Always, thanks for reading!

Don't forget to check us out on Facebook , Instagram, & Pinterest!