I know, you must be shocked it's not a pallet, but it is an almost free scrap wood wall art! Yet again, Ethan has blown my expectations out of the water and together we made the most fabulous project yet (maybe with the exception of our PB-inspired dining room table).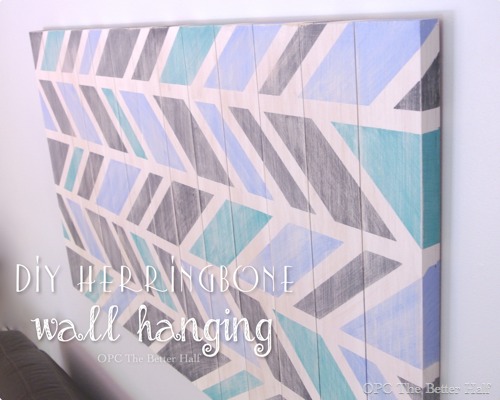 I started the makeover of our living room about a year ago (no joke) and have changed course a few times. Originally, I was going to add pops of color, including yellow, so I painted these frames on the cheap. They look pretty but I just haven't been happy with them in the space.
I had been thinking for a while that I wanted to add some art above the couch but hadn't really come up with a solid plan. Then I saw this fabulous wood wall hanging at Pier 1.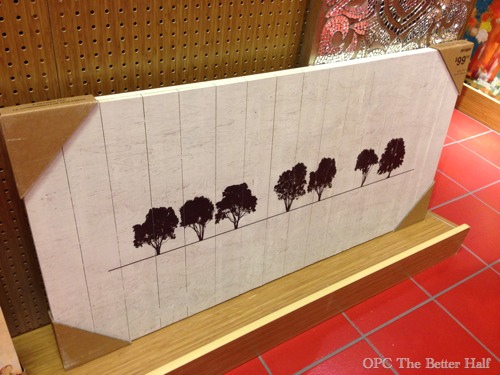 I asked Ethan to build it for me, and the next day he walked in with it in hand.
But as Ethan and I talked about what I would paint on it, he wasn't thrilled with the trees and he absolutely put his foot down on any more words. Apparently, I have done too make pallets with words on them. lol.
So we agreed on herribone after being inspired by one of our Before and After Contest entries from Mad In Crafts.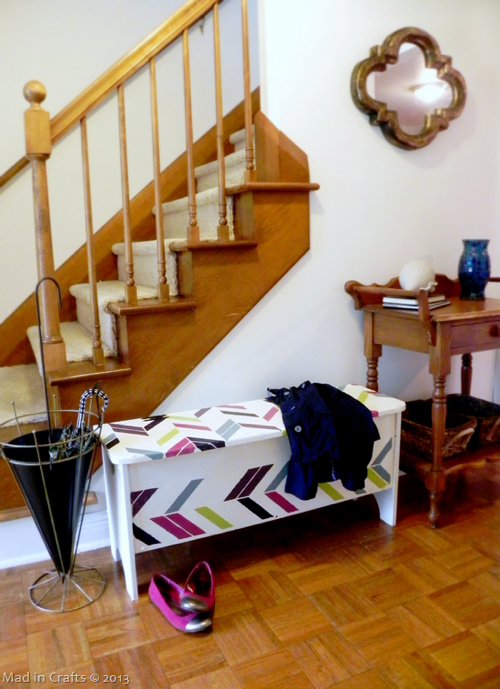 Herringbone was super easy to do using painters tape. I placed horizontal lines every 6 inches then parallel stripes at varying distances.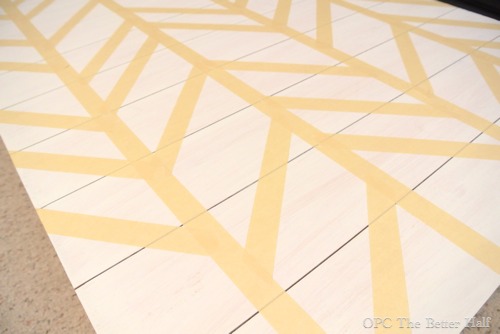 I mixed up a bunch of acrylics, and I winged it with the colors, adding teal to the existing light blue and gray pallet.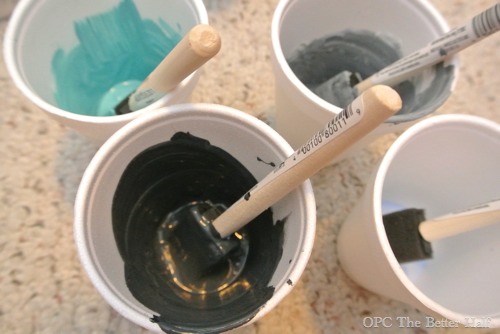 While the paint was wet I removed the tape, then the next day sanded it to give it a softer, more distressed look.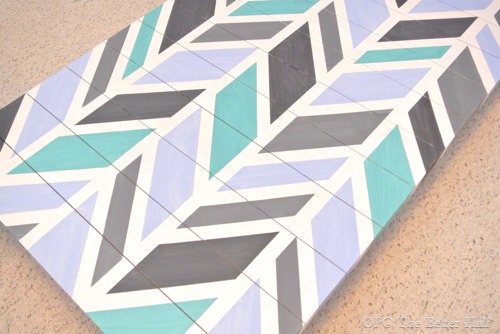 This totally gave me the inspiration and motivation to keep working on the living room, so stay tuned for lots more coming.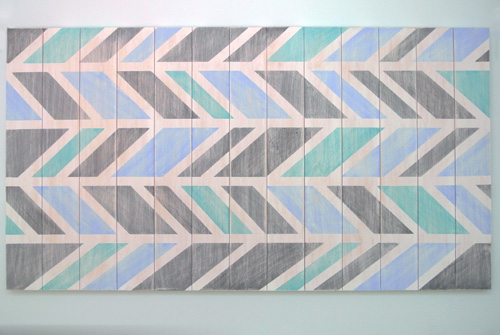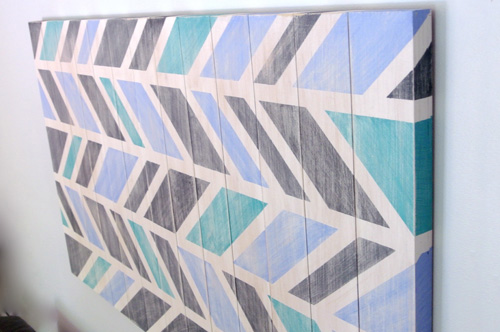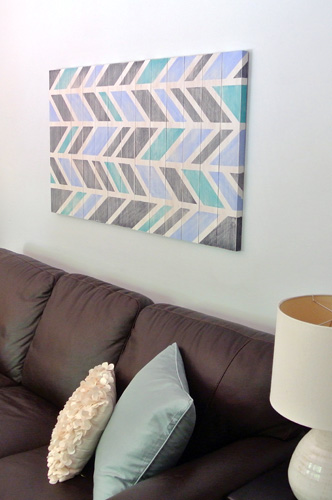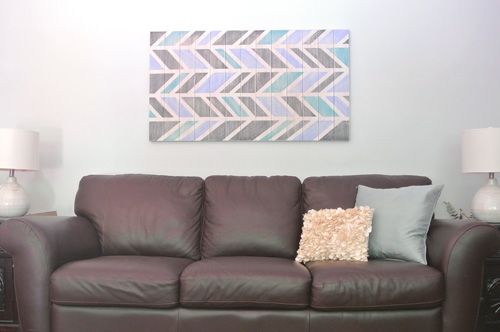 What do you think? What would you have painted on the blank pallet?
Thanks so much for tuning in for my almost free scrap wood wall hanging,