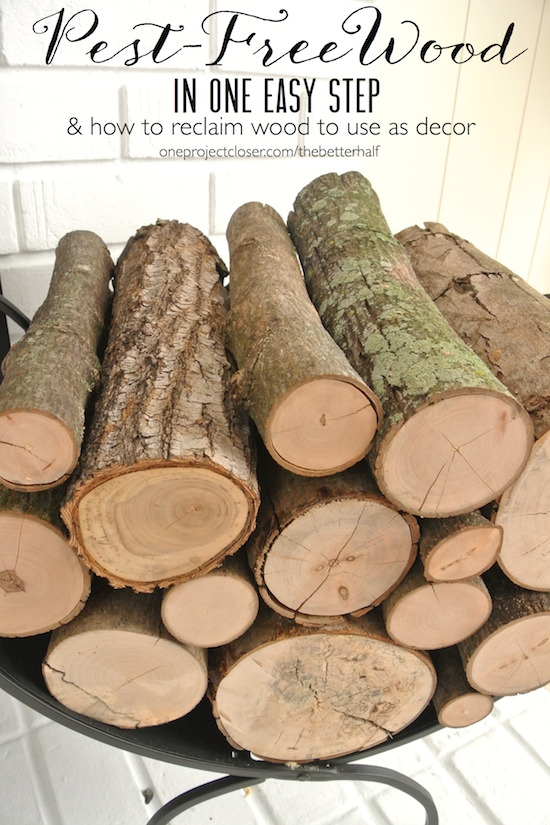 With our new house and beautiful white brick fireplace, I really wanted to add some decorative logs to the fireplace decor. If you saw my post yesterday on my Thanksgiving Mantel, you saw these beautiful logs in action. I just wasn't sure where to get these pretty logs I see in magazines and amazing blogger homes.
So I put it on my personal FB page, asking my local friends where I could find pretty, round logs. Some people suggested an arborist or tree cutter. But my sweet brother-in-law, Chris offered me wood from their backyard, where he had cut up a fallen tree last year. I'm not going to lie, I was skeptical. It was probably going to be ugly wood, right? I mean, certainly you have to pay for pretty wood.
When I got to their house, there were vines and stuff ALL OVER the wood pile, from a summer neglected. But me, Ethan, and Chris picked out some logs of varying diameter that we thought would fit the bill.
On the way home, Ethan was like "Are you going to do something to kill any bugs that might be in the wood?" Ummmmmmmm, I guess that's something I should have thought of. So, I did some research and found a great article from Bayer Advanced on Pest-Free Firewood!
So, I had all these logs, that maybe had bugs, termites, beetles, spiders…all things that creep me out and cause me to lay awake at night. Fortunately, they were all fairly small and of similar length, and while I could have sprayed them with pesticides (not ideal with kids), or freeze them (too impulsive for that one), I decided to bake them.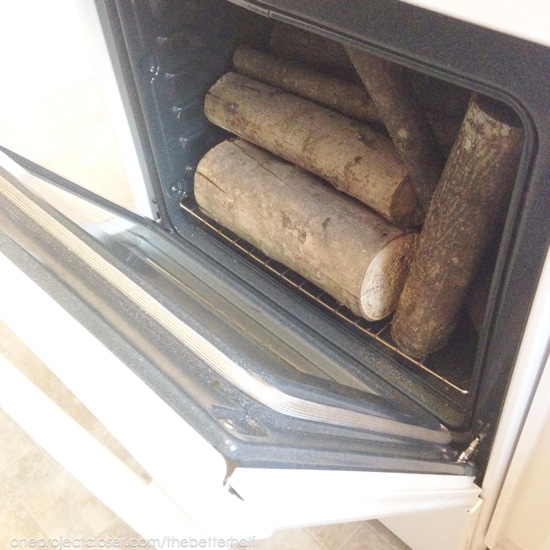 I stacked as much in the oven as I could and set it for its lowest setting, which was 170 degrees on my oven. Then, I baked it for one hour, checking it every 15 minutes to make sure nothing was burning. I haven't seen any bugs thankfully, and hopefully never will.
One reader, Jim H. also added, "For logs like that I think 250º for 2-3 hours would be better toward a bug free log. Getting the wood down to 12% moisture content will make it an unfavorable habitat for bugs. Of course the higher temperature will cause an increase in checking as the outside dries faster than the inside. Also stacking the wood tight in the oven reduces the effectiveness of drying. All kiln dried lumber is stacked with sticks at 90º between each layer to maximize air circulation." Thanks, Jim!
I left them in the oven to cool, and then when Ethan got home, he busted out his table saw and cut them all to even lengths. Stay tuned for what I did with all my log scraps! Thanks so much, Chris and Erin, for my FREE decorative logs!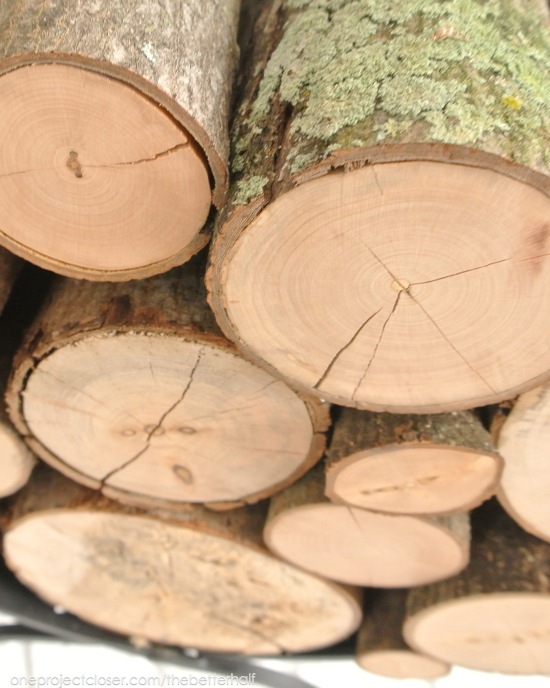 And now they sit, and mighty pretty I think, on my fireplace.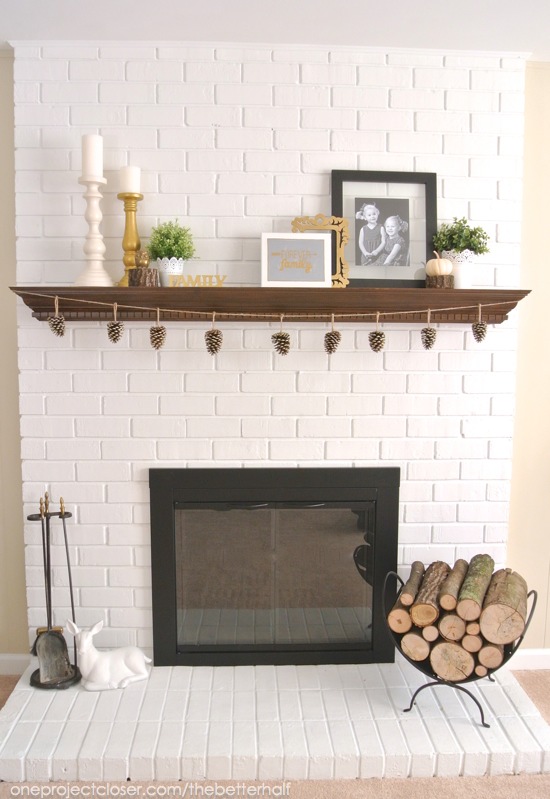 What do you think? How to kill bugs in wood – what do you do??!?
As Always, thanks for reading!