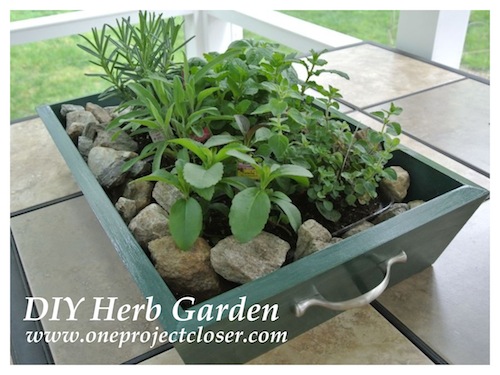 Continuing my foray into the world of woodworking, last week I made a wooden planter box, and I'm really pleased with how it turned out. The box is functional, looks good and all the joints are nice and tight. Much like the wooden beer tote I made, if you change the dimensions, this planter box can be used for many other purposes (like a casserole dish). It was a fun woodworking project, and here's how I put it together.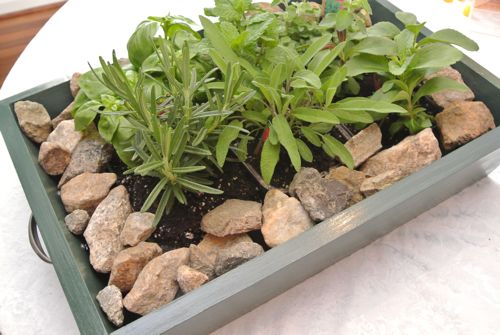 Materials:
1 x 10″ x 6′ Oak
1/4″ plywood
Wood filler
Wood stain
Polyurethane
Handles
Plants
10×14″ baking tray
Rocks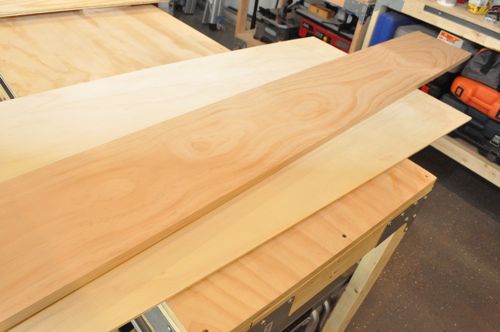 Tools
Table saw (see review in Related Content section)
Compound miter saw
Pin nailer
Wood Glue
Sandpaper
Drill / driver
Step 1: Rip the 1x to Size
I started this project by ripping the 1 x 10″ Oak board in half on my table saw. Since 1 x 10″ actually measures 3/4 x 9-1/4″, I ended up with two pieces measuring 4-5/8″ wide.
Editors Note: A few weeks back a reader noticed that I wasn't using the blade guard on my table saw. Even though I find it cumbersome, I've changed my ways and use the guard and riving knife every time now.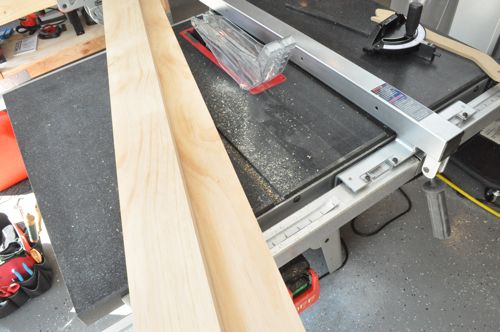 Step 2: Route a Dado
Using a 1/4″ straight bit, I routed a groove just off the cut edge (bottom) on each board. I checked the fit with my piece of plywood, and found it was suitably snug.
Step 3: Bevel Cut the Bottom
The sides of this planter all flare out, and to achieve that, I ran the boards through my table saw again with a 10° bevel.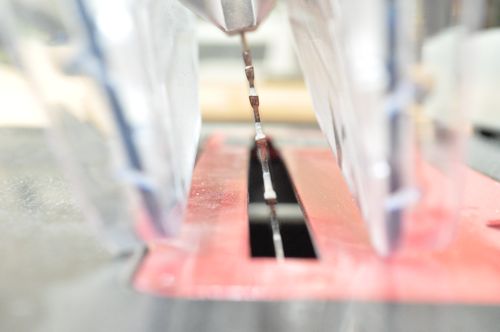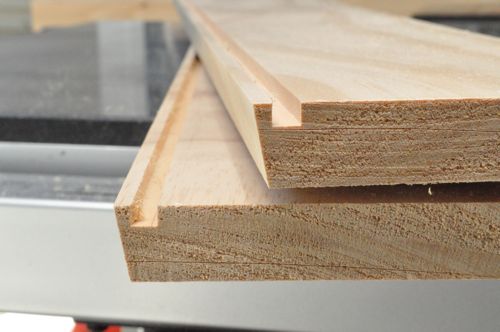 Step 4: Cut the Plywood to Size
I've found in the past that making all my cuts, and then testing them out doesn't always work. This time I cut my plywood to size (10-1/2″ x 16″) first. Next, I'll measure the length for each side.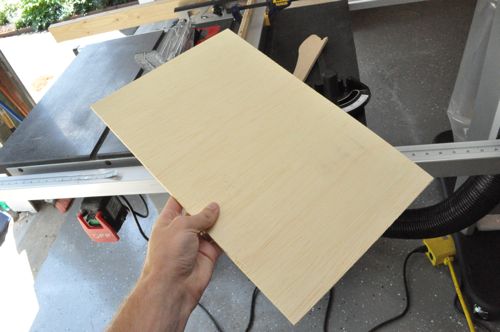 When I cut the plywood, I kept the 10° bevel, even though it probably doesn't make much difference.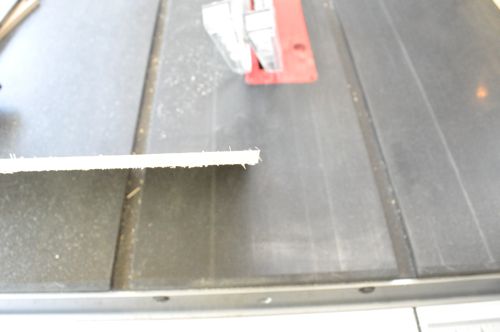 Step 5: Cut the Sides to Length
I measured the plywood and added a little extra to account for the joint before cutting the sides. Each cut was a 45° miter (+/-) and a 10° bevel (+/-). At their longest point (along the top), here are the dimensions for the sides: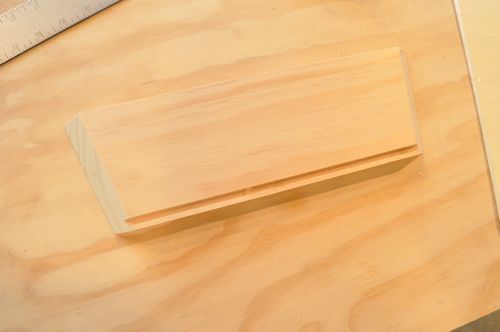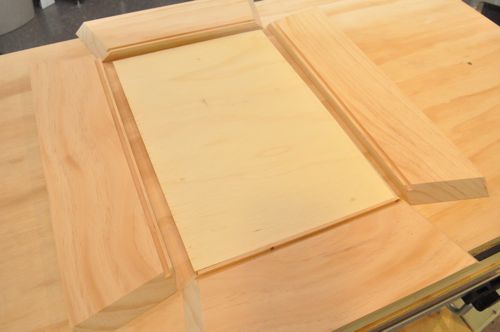 Step 6: Glue and Nail Opposite Corners
I glued and pin nailed opposite corners to make it easier to fit together. If you've ever worked with wood glue, you know the importance of wiping away the excess before it dries, and I used a wet paper towel immediately after nailing.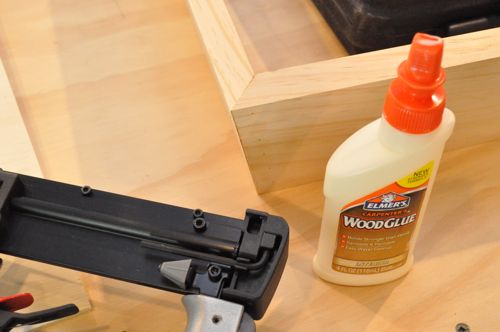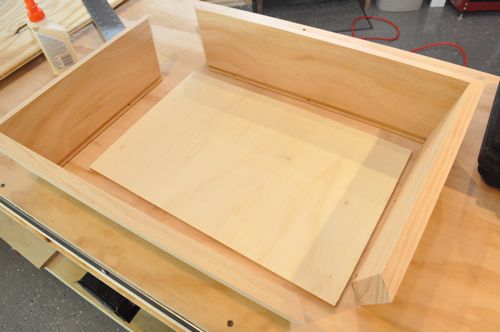 Step 7: Glue and Nail Remaining Corners
I spread glue in the corners and in the dado for the plywood bottom. Fitting it all together, I pin nailed the remaining corners.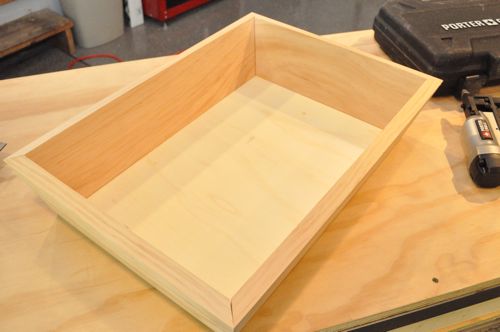 Step 8: Add Wood Filler
Even though the joints were pretty tight, some still hairline gaps, and I used wood filler to make the joints look perfect. Unfortunately, I neglected to take a picture of the joints after the wood filler.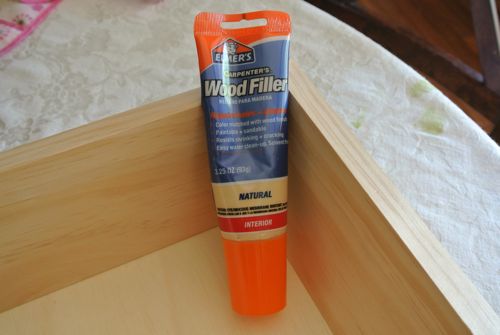 Step 9: Sand Smooth
At this point I turned the planter over to Jocie, and she began working by sanding all the surfaces smooth with 180 grit sandpaper. Wipe with a damp rag to remove dust and debris.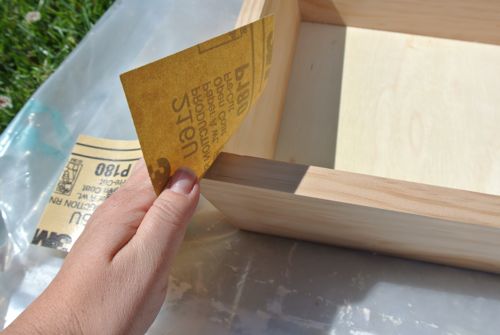 Step 10: Stain the Wood
We had some tinted wood stain from a previous project, and Jocie mixed some of the yellow and blue to make teal. She applied two coats to give it a nice, uniform look.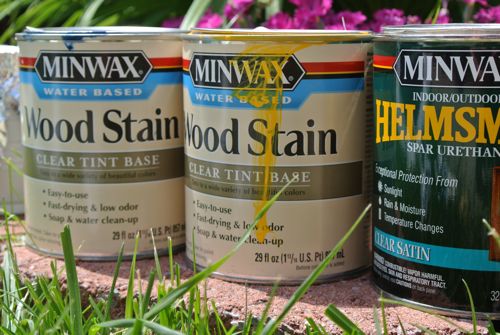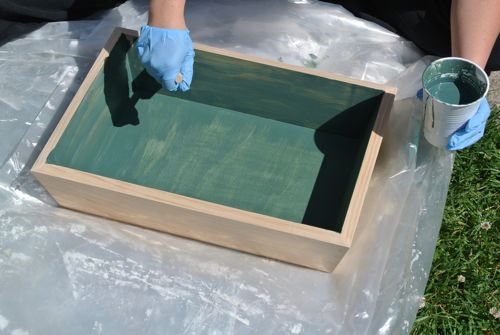 Step 11: Add a Clear Coat
To protect the wood, Jocie applied two coats of urethane. Lightly sand in between coats so remove dried, excess urethane. If sanding, wipe clear with damp cloth (not a paper towel which will leave remnants).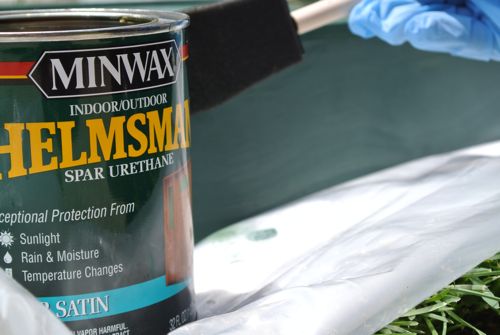 Step 12: Install Handles
Jocie wanted handles for he herb garden so it can be used year round and brought in to a sunny window when its cold. Jocie picked up some cabinet pulls, and I installed them centered on the short sides. These are bottom of the line, Walmart cheapos, but you could certainly fancy it up with more decorative handles from your local Big Orange.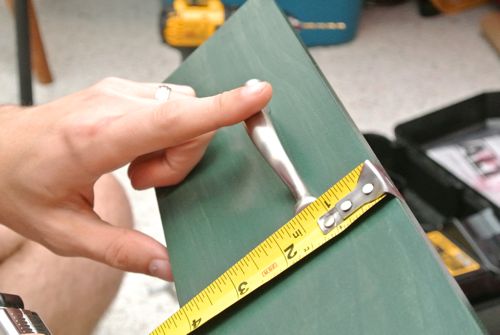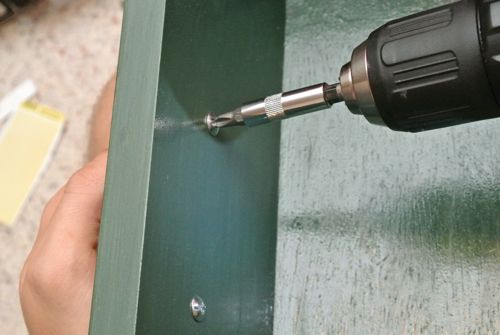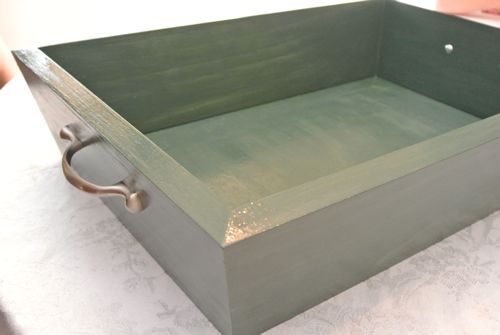 Step 13: Put Plants on Baking Tray
Jocie put all the plants on a baking tray to further protect the planter from dirt and water.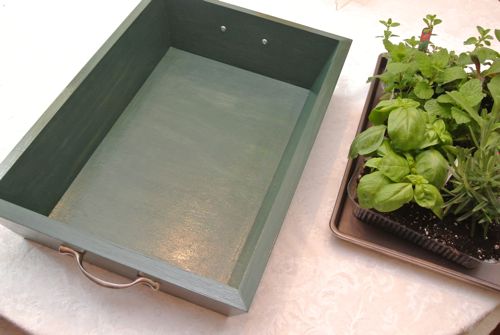 Step 14: Organize Plants
Jocie bought six different herbs for the planter: Oregano, Sage, Mint, Basil, Stevia and Thyme. She doesn't know much about herbs but thought these we good cooking basics, except Stevia which just seemed a fun addition.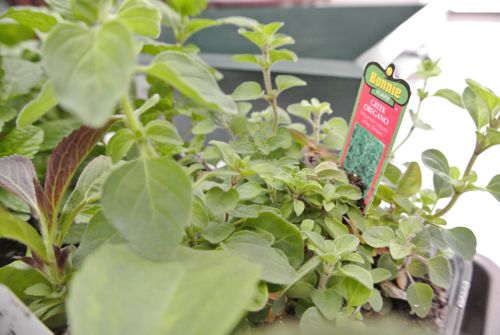 Step 15: Place Rocks
Izzie, Lucy and I went on a walk through the neighborhood to find some medium-sized rocks. We brought home a bucket full and cleaned them off with the hose. In this picture you see Jocie organizing them around the plants. The rocks add a good bit of weight to the planter, but it is definitely sturdy and still easy to carry.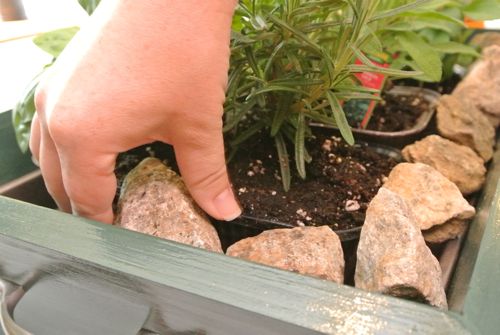 Finished
I think the planter looks darn good, and I'm proud of the finished product.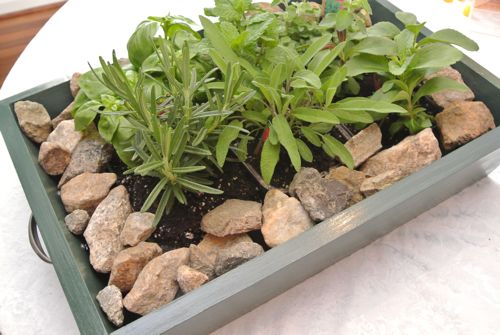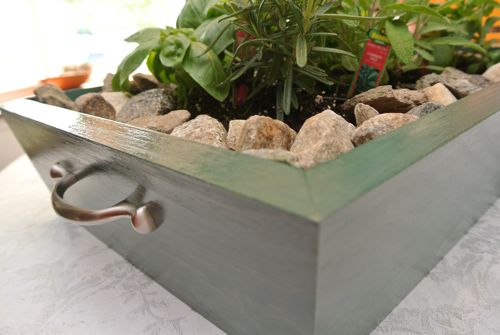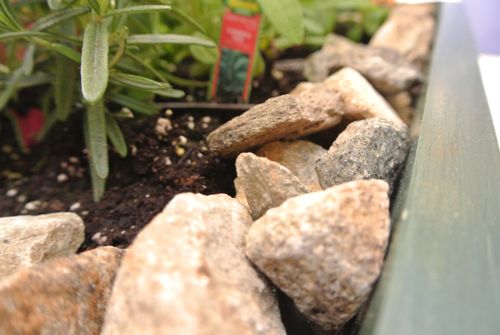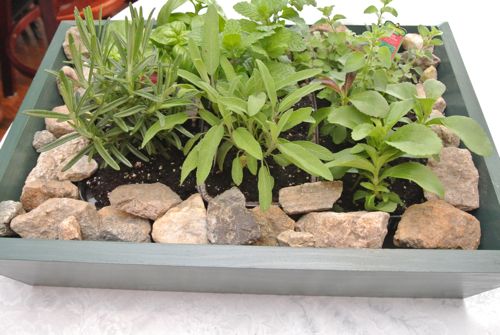 Jocie's next in the line of few and far between gardening projects will be using using succulents in a wreath – its a super cool way to display plants and add decor!
If you love crafty projects and home decor, head on over to OPC's The Better Half to see what Jocie has been up to.  Also, don't forget to check us out on Facebook and Pinterest!