The problem with boxed wine is that it comes in a cardboard box. These boxes are great for shipping, production, and the environment, but you'll never see a waiter present boxed wine at a table or old boxes used as decor. The boxes are unattractive, and that's too bad because in my opinion some of the wine is very good and significantly cheaper.
So what are you going to do? Well, if you know Jocie, or ever read her articles on The Better Half, presentation is important to her, so much so that she usually pours the wine into a carafe. Instead, I decided to make a classy, boxed wine holder that she can display proudly. Even better, I made it from pallet wood.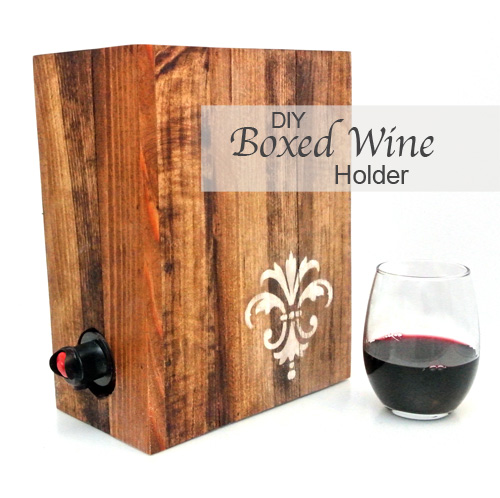 Bota Box is our favorite brand of boxed wine. That's what we usually buy so this boxed wine holder is sized for Bota Box wines.
Step 1: Get Your Pallet Wood
Jocie had already harvested the pallet wood, and you can see a great video showing how she does it at that link. I snagged a few boards, picked up some Bota Box wine and headed to the OPC shop. If you're following along with this project, make sure you start with the right pallet, and by that, I mean heat-treated (not chemically treated), clean, etc. The last thing you want are pesticides mingling with your wine. We recommend sealing the wood too, and I'll get to that later in the article.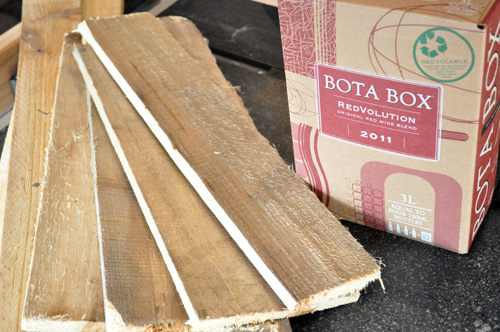 Step 2: Square the Boards
One thing about pallet wood is that most of the boards are not necessarily straight, square or even the same thickness. To make it easier to work, I squared up the boards on my table saw.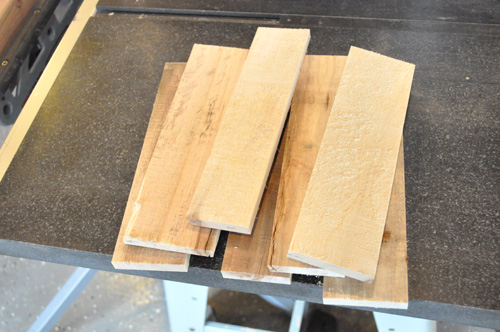 Step 3: Cut Braces
I used some scrap wood to make thin strips that'll be used as braces for the pallet boards.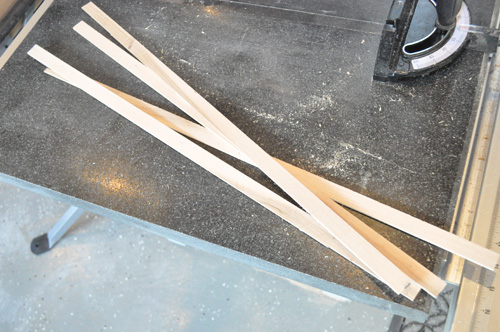 Step 4: Build Sides
I started assembling the boxed wine holder by building the sides. Bota Boxes measure about 6-3/4″ wide x 3-3/8″ deep x 9-1/4″ tall so I cut a series of boards 10-1/2″ long. Using another pallet board, I scribed a line at the top and bottom for attaching braces.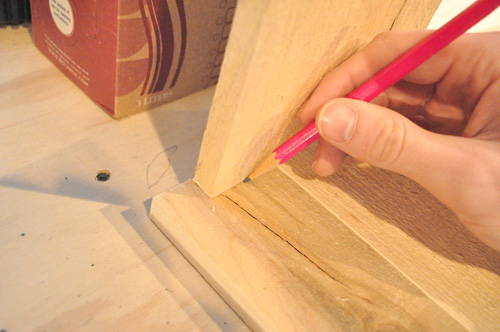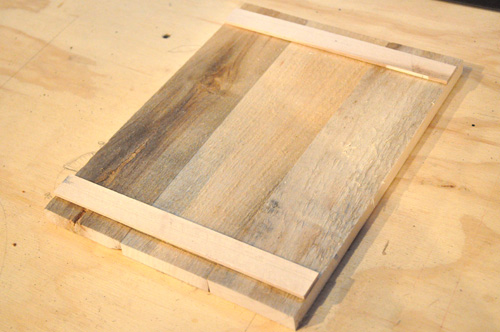 I glued the braces and clamped everything together for about 30 minutes.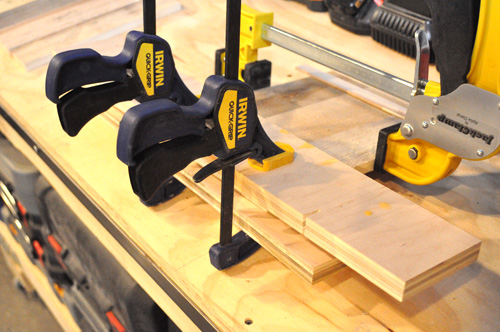 After the glue was dry (enough), I ran the sides through my table saw so that they both measured 10-1/2″ tall x 8-1/4″.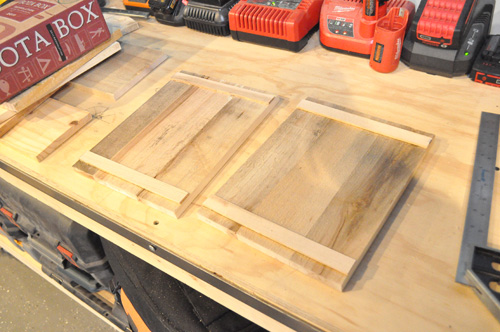 Step 5: Make the Top and Bottom
The top and bottom are single boards, and the only difference is that the bottom is a 1/2″ shorter than the top. This allows the back to slide off, and I'll give more details on that in a moment. In the picture below, you can see how the top and bottom boards are flush with the sides and snug up against the braces. My top measured 7-3/4″ x 3-3/4″. The bottom measured 8-1/4″ x 3-3/4″.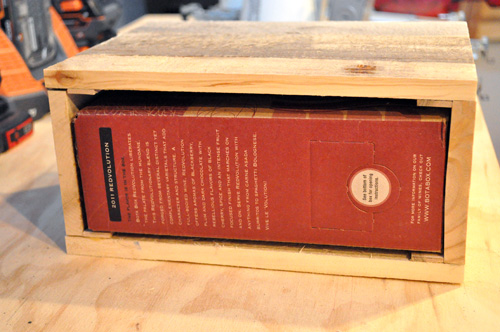 Step 6: Build the Back Panel
To move boxed wine in and out, I decided on a tongue and groove backside that could slide off. This is more difficult that incorporating a hinge, and it requires some careful measuring. However, I thought it would look nicer.
To make the back, I started by cutting a board to 4-1/4″ x 10″.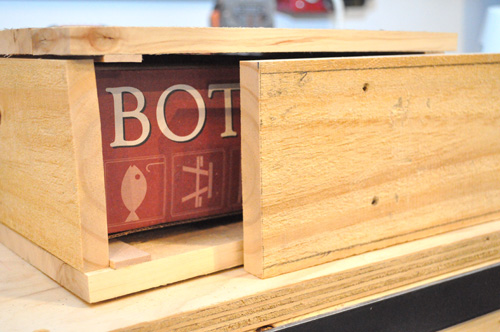 I used a dado stack on my table saw to cut a 1/4″ tongue on both sides of the board. Now the visible face of the board measures 3-3/4″ wide. I also drilled a 1″ hole (spade bit) to make it easier to slide the back panel. This hole lines up with the knock-out on the Bota Box and can be used for carrying the boxed wine holder around.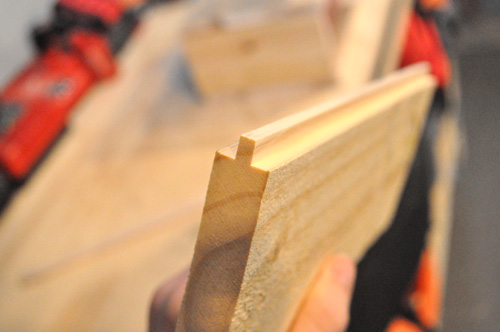 Next, I cut a 1/4″ groove into the sides, and I trimmed the braces with a chisel.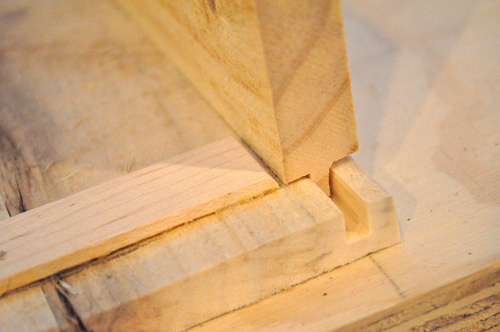 Step 7: Make the Front
I made the front much like the sides – cut to size with two braces glued across the boards. The face of my wine box holder measures 4-3/4″ x 10-1/2″. I also cut a hole for the spout with a jigsaw.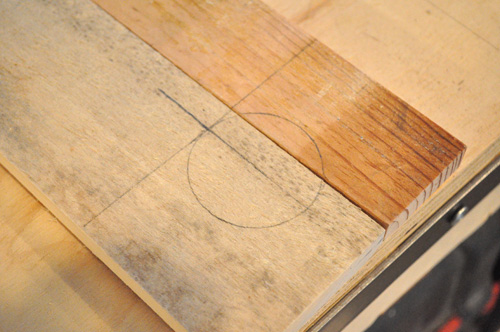 Step 8: Glue it Together
I used wood glue to join all the pieces together.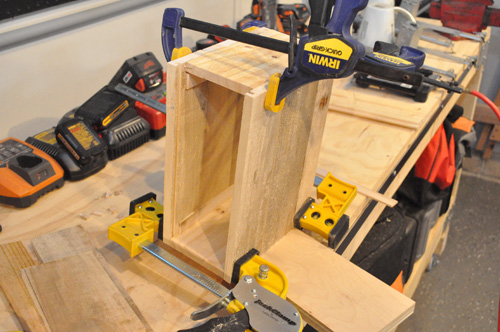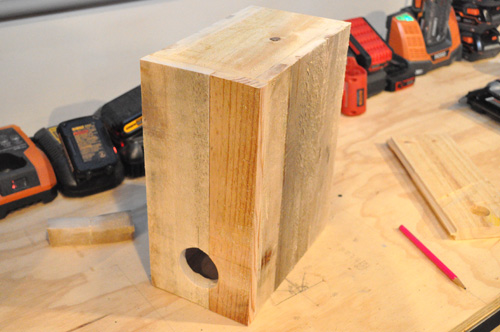 Step 9: Sand Smooth
I grabbed an orbital sander and sanded away the rough surface of the pallet wood. Sanding also ensures that all the joints are perfectly flush, and it cleans up the wood nicely.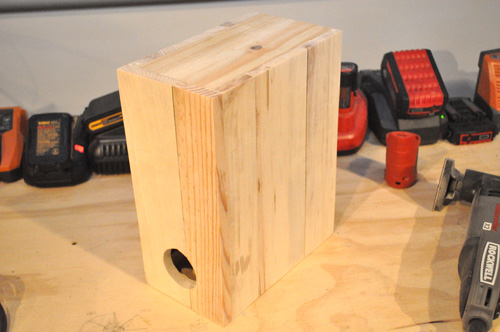 Step 10: Apply Stain
I let Jocie take over at this point, and she applied a few coats of wood stain.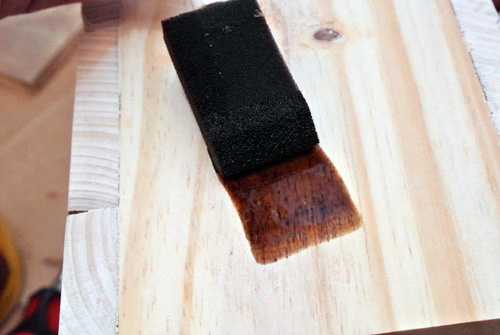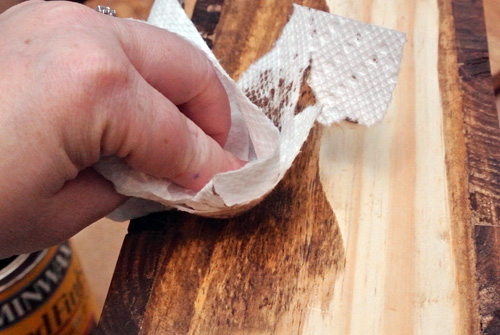 Step 11: Stencil Graphic
To give our box wine holder some more character, Jocie whipped up a fleur-de-lis stencil on her Silhouette. She debated doing numbers like our friend's Jacque at Matt over at The DIY Village stenciled on their bar stools, but opted for the fleur-de-lis in hopes for a more classic look.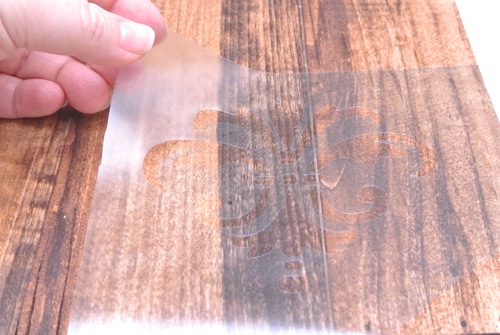 She painted the stencil, and something we realized is that the wood absorbed a lot of paint. Jocie had to perform some touch-ups, and she suggests that readers seal the wood before stenciling.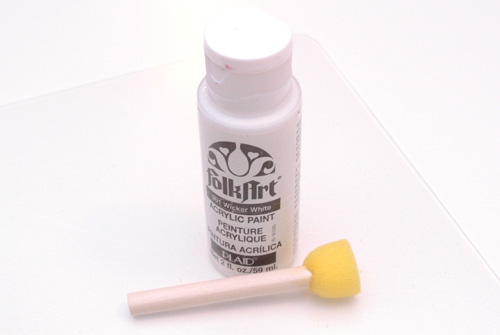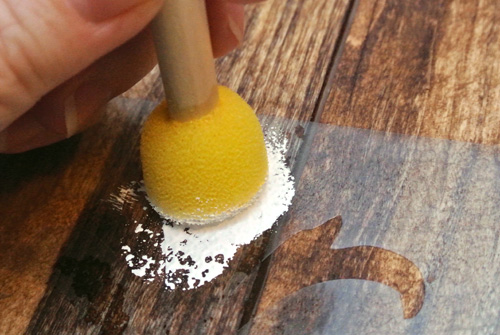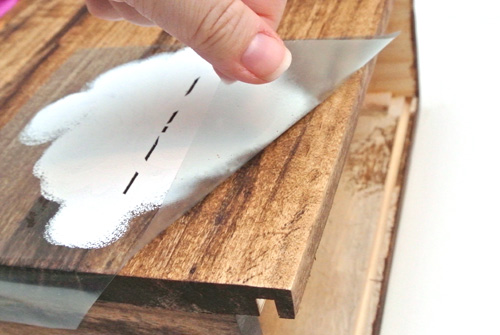 Step 12: Seal It
Jocie applied some soft wax to the exterior of the boxed wine holder, and she sprayed a sealer on the inside. This will ensure the wood isn't stained by any spilled wine. Also, it's reassuring to know that the pallet wood won't ever come in contact with wine glasses.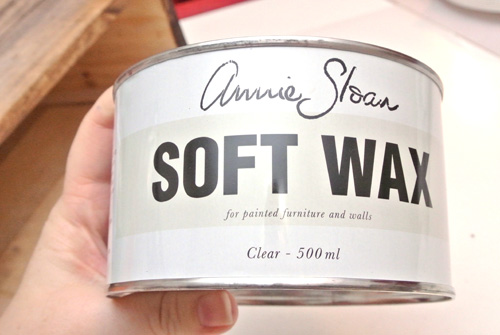 Finished
I think this rustic-chic, boxed wine holder looks phenomenal. I'm really proud how it turned out, and you can be sure we'll be showing this off instead of hiding the boxed wine in the pantry.