Note: This post originally ran on our tool-focused site, Toolbox One.
Today we're taking a look at another of Makita's battery powered nailers – the Makita LXT 18V Lithium-Ion 2-1/2″ 15GA Straight Finish Nailer. This review is a part of our continuing #PROSpective partnership with The Home Depot.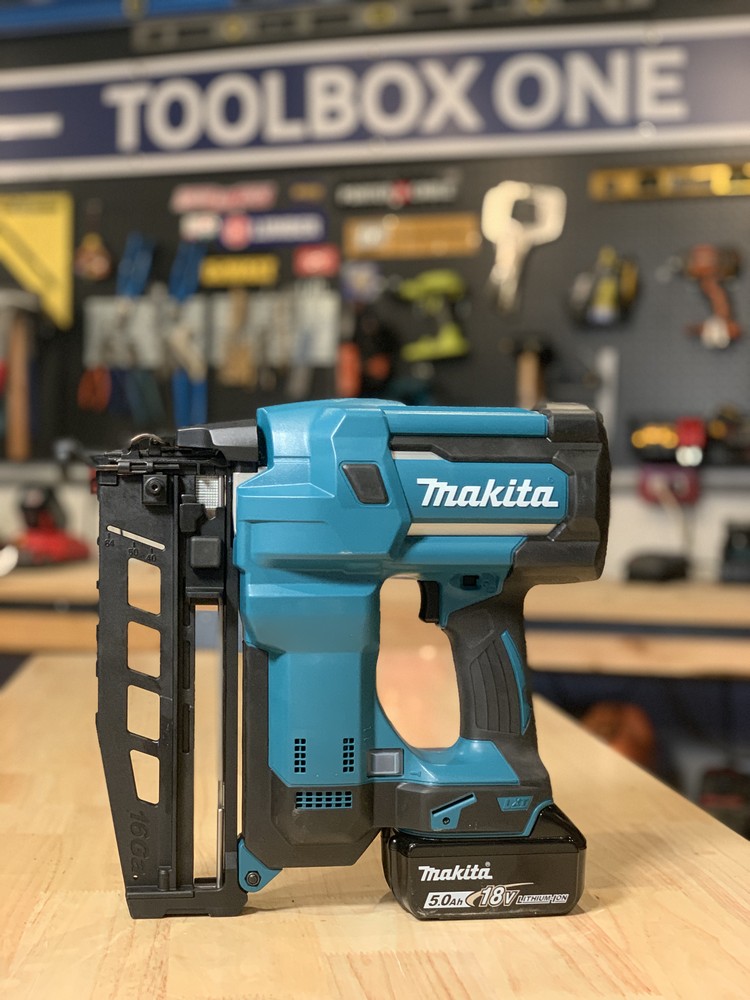 Stuff Lawyers Made Us Say: We're continuing our partnership with The Home Depot to provide candid reviews of tools from a wide variety of manufacturers. The Home Depot is both providing the tools for free and compensating us; however, the opinions we express here are our own. Remember, we'll always be up-front with you when we're receiving a free product, compensation, or both. And of course, we always strive for objectivity in our reviews.
Key Features of the Makita 18V LXT Finish Nailer
Drives 16 gauge, 1″ to 2.5″ nails – pretty typical for the category.
Compact Center Height – at just 4-1/8″ across the top, it's easy to see around the base of the nailer to the nose tip when fastening in tight spaces.
Built-in LED Light – one of the notable advantages of battery over pneumatic is the addition of a light – very useful when working inside cabinets or in dark corners.
Tool-less Depth Adjustment – it's easy to adjust depth drive without the need for a hex wrench.
Tool-less Nose Tip Cover Opening – makes clearing jammed nails a little easier.
Killer Battery Life – Makita claims the nailer can drive up to 1,000 finish nails on a single charge with a 5.0AH battery.
Convenient Trigger Lock – includes simple, one-handed operation.
Anti-Dry Fire Lock – helps prevent firing blanks and limits the tools ability to engage when unloaded.
Two-mode Nailing w/ Selector Switch – allows you to switch between "trigger activated" and "push activated w/ trigger down"
Why Choose Makita's Finish Nailer?
You need the portability of a battery-powered finish nailer that will work for most applications.
You are already on Makita's 18v battery line or you are willing to start a Makita 18v collection.
By far the #1 advantage of a battery-powered finish nailer over its pneumatic counterpart is eliminating the compressor, pneumatic hose, and the associated need for 120v electric power on the job site. Trading in your pneumatic nailer for a battery powered unit will save you the considerable time required to drag a compressor on site, charge it up, and stretch hoses across your work space. But these added benefits do not come without cost. Like all 18V nailers, Makita's 16GA Finish Nailer is more expensive than its pneumatic counterparts. It weighs 8.2 lbs. w/ 5.0AH battery installed vs. about 4 lbs. for the average pneumatic. And it's not quite as powerful, which could make a difference depending on the application. While the tool will work in many situations, for the toughest jobs you'll still need a pneumatic back up.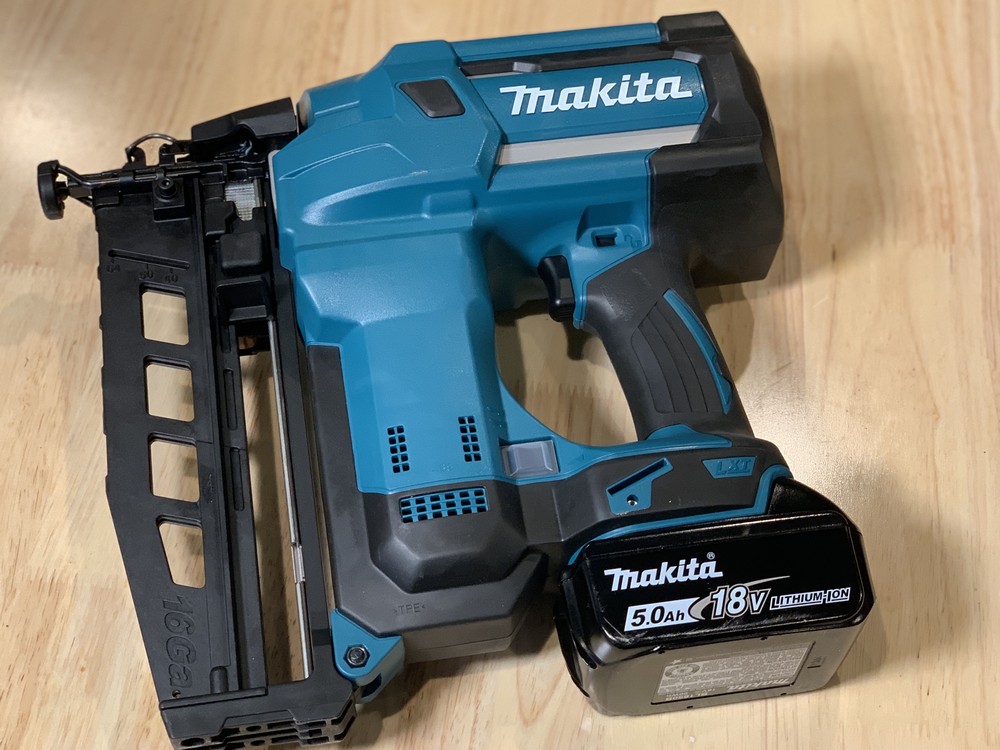 Our Impression of the Makita 18V, 16GA Finish Nailer w/ 5.0AH Battery
We spent a few hours with Makita's nailer testing it on a variety of materials. The most common use for this tool among contractors and avid DIYers is fastening baseboard, crown moulding, and other trim to studs. Additional uses might include building furniture, working on the first or last few boards of hardwood flooring, installing board and batten wainscoting, or any other application where a countersunk nail is desired.
Overall, the grip feel on the nailer is excellent. It's well-balanced and easy to hold, if not a little hefty.
We found that for trim work, the Makita nailer was more than sufficient for driving 2″ finish nails through baseboard into the edge of 2×4 dimensional lumber while also producing the desired countersink.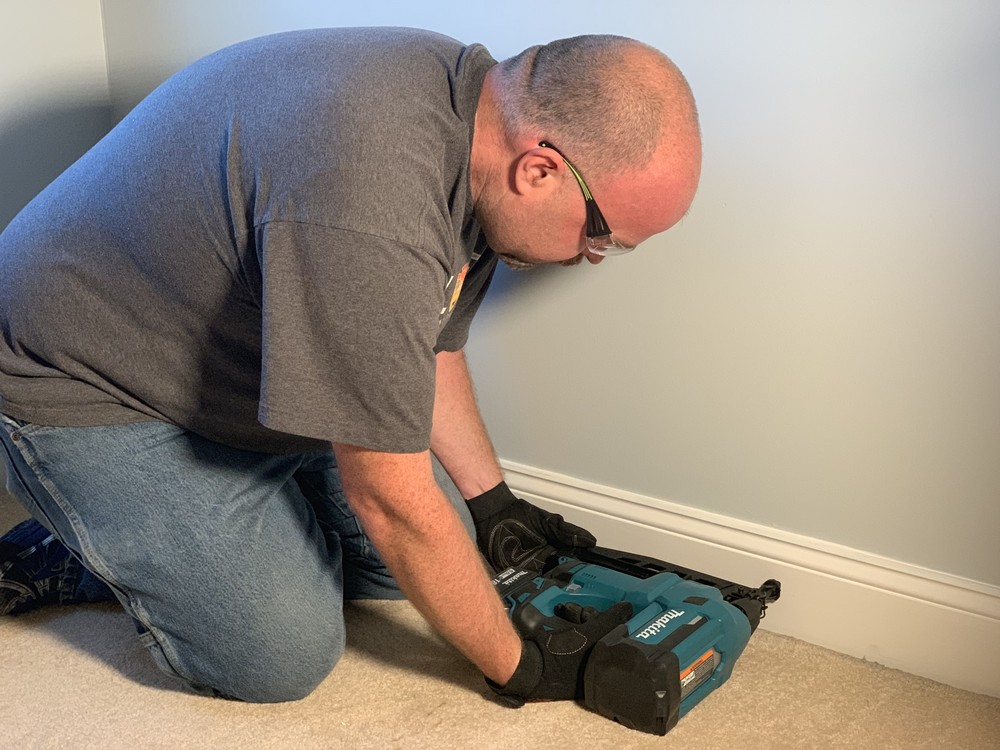 Here's a picture of us testing the nailer by driving 2″ nails into baseboard and an underlying 2×4.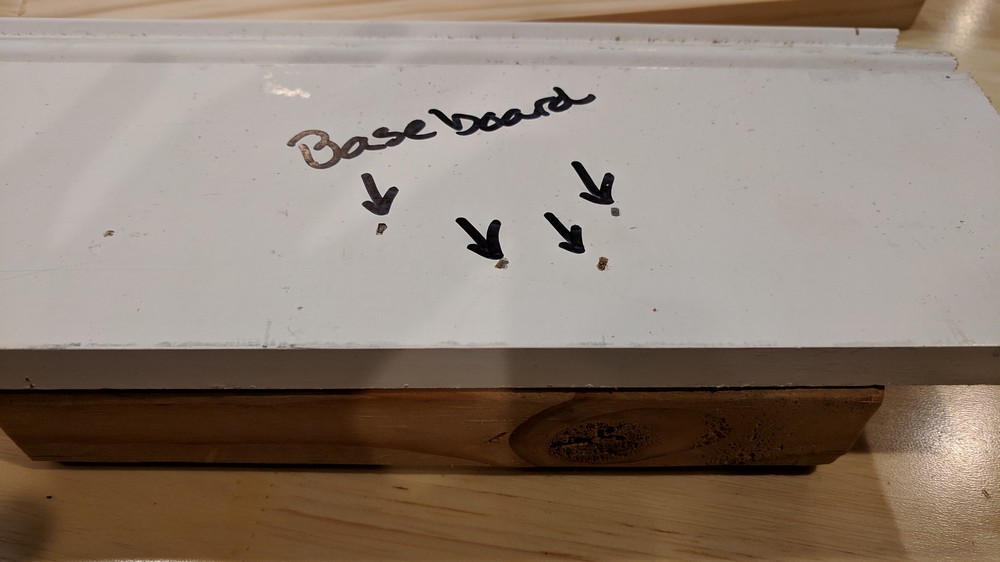 We then put this nailer to a tougher test – driving 2″ finish nails through 3 pieces of stacked 3/4″ plywood. Again, the tool had no problem producing a countersunk nail head with a nail driven all the way through the material.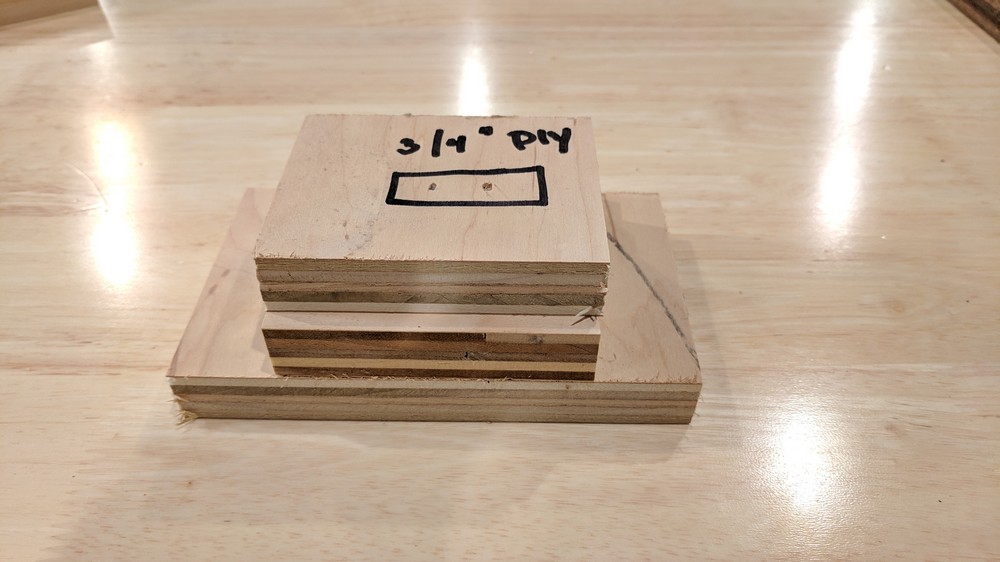 Finally, we put the Makita to an even tougher test – one that we faced several years ago when installing our hardwood floors — top nailing 3/4″ Ipe hardwood flooring (also known as "Brazilian Walnut") into a 3/4″ underlayment. This test proved to be too difficult for the nailer, leaving our 2″ finish nails about 1/2″ proud of the surface of the wood after repeated attempts. Remember: Ipe is 3.5 times denser than oak and is the hardest of the commonly-installed exotic woods. This is a very tough test.
We would love to report that the Makita was able to power through the 3/4″ Ipe, but that will have to wait for a future model or more powerful batteries.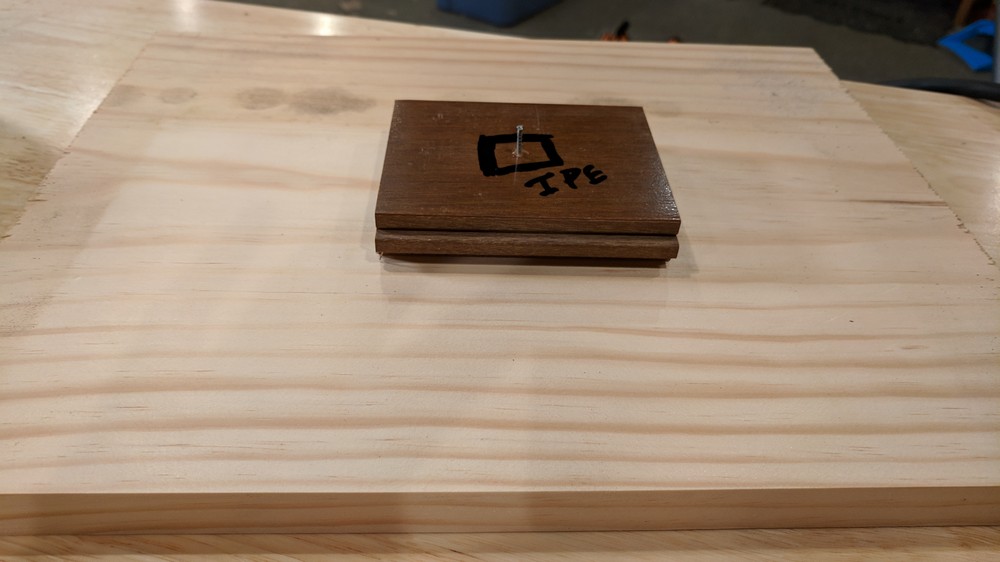 In all of our tests we experienced the occasional dry fire — which surprised us given the anti-dry fire mechanism on the tool. We did find that it is important to keep firm pressure on the nailer when driving to prevent leaving nails proud of the surface, but even with firm pressure applied we sometimes (though rarely) ended up with finish nail slighter above the surface, especially in more challenging applications.
Is the Makita 18V Finish Nailer Right For You?
Based on our tests, if you tend to use finish nails primarily in trim installations or other applications and you're on the Makita 18V battery line, the LXT 18V Finish Nailer may be right for you. It saves on the setup and cleanup time associated with charging and emptying a compressor, which is easily 15 minutes worth of work. If you're in the minority of folks who are installing exotic hardwoods or building furniture with exotic woods, you'll still need to have a pneumatic finish nailer for that situation. (Fortunately Makita makes a pneumatic version of this nailer which will do the trick.)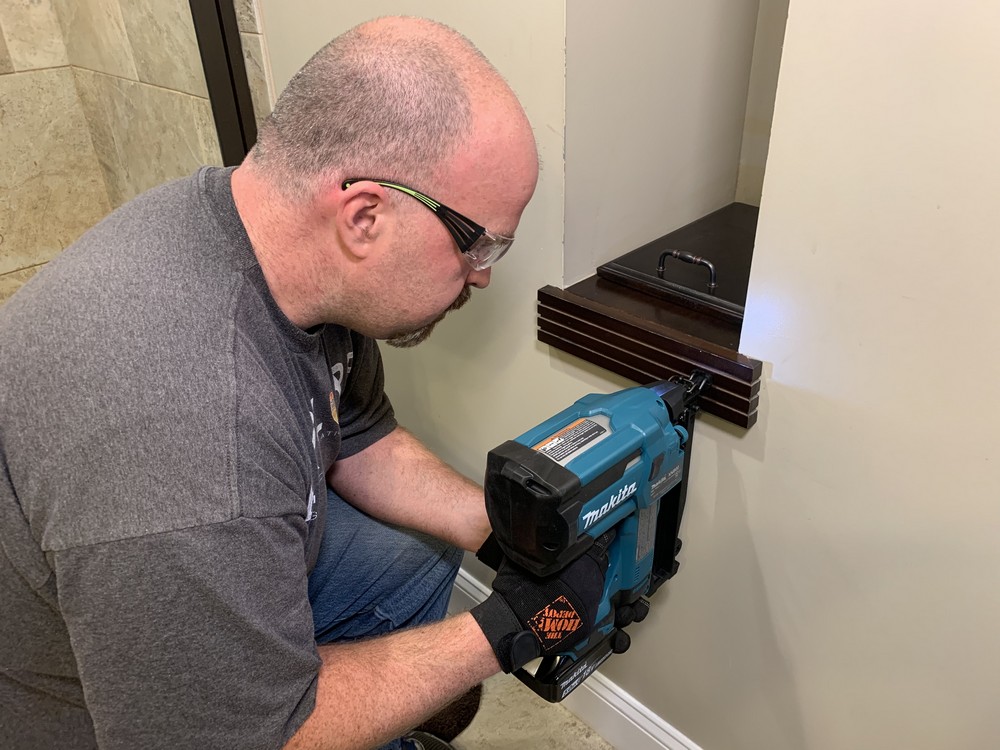 Price and Where to Buy
The LXT Finish Nailer retails for $325.58 as a bare tool (which means it doesn't come with a battery or charger).
This puts it relatively close to other high-end tool manufacturers' prices, but above discount providers like Ryobi. We haven't tried another manufacturers' 18V 16GA finish nailers for comparison yet. When we do, you'll see the review and we'll draw some comparisons with this Makita.