In the words of Captain Obvious, "The way into a home is through the front door," and everyday Jocie and I were greeted by a dinged up, ugly yellow front door. To top it off, whoever painted the door didn't put in much effort and it shows. While we'd love to replace our front door, the storm door, and everything else with a sloppy paint job, we're not prepared to shell out the money for that. So we decided to take our lemons and make our front door look like new again.
I offer exhibit A. Disregard the fake, dress-up pearls in the background. Oh, and we're teaching Izzie how to spell so that's why our last name is on the front door in bright letters.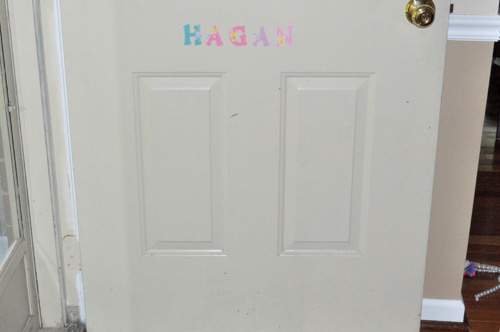 Here's exhibit B. Notice the junky paint job.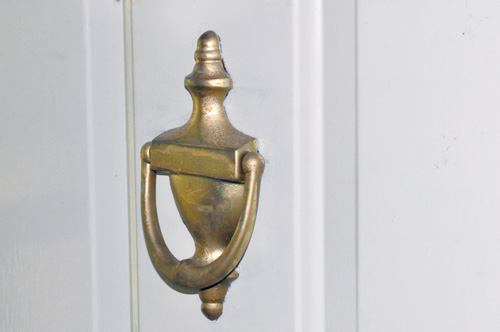 Repainting the Front Door
This project only took a few hours to complete, and that includes drying time. Jocie and I started by removing all the current hardware- the deadbolt, door knob, knocker, house numbers and peephole. If you're following along, keep everything well organized and grouped together. We reused most of the hardware, and it would have been impossible if we'd have just tossed everything in a bag.
Everything came off as expected. Sometimes deadbolts can be tricky because you need the key to access the screws. The peephole had a pair of grooves for unscrewing it and I found that my pry bar worked well.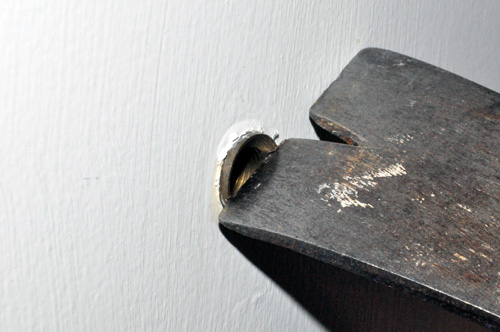 Here's a picture with the knocker removed.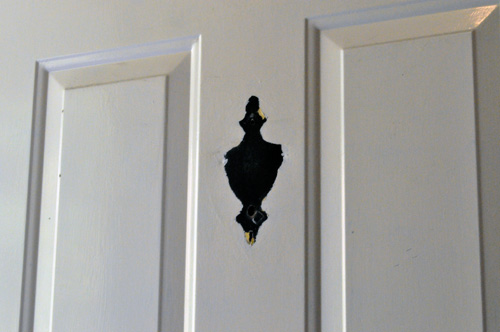 Next, we spent some time sanding everything to smooth out imperfections and clean up the old hardware.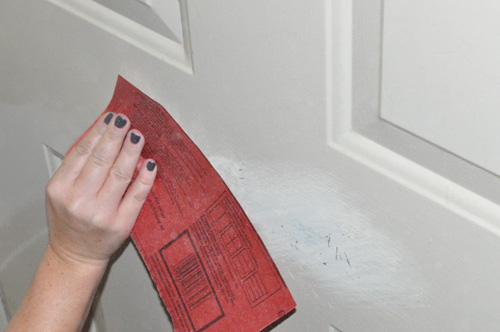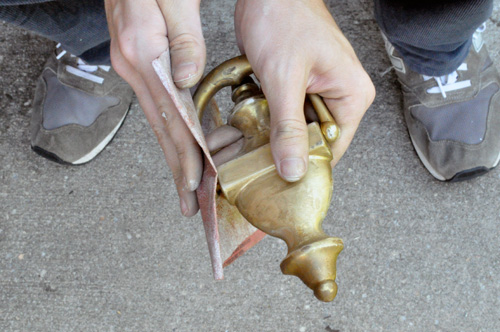 We've had a great experience with Kwikset SmartKey, and we decided to buy a new Kwikset deadbolt and door knob with that feature. We chose to reuse the old knocker, peephole and house numbers to save a few bucks. I'm glad we did because after a quick paint job those items look fantastic! You like how we used raison boxes for painting everything?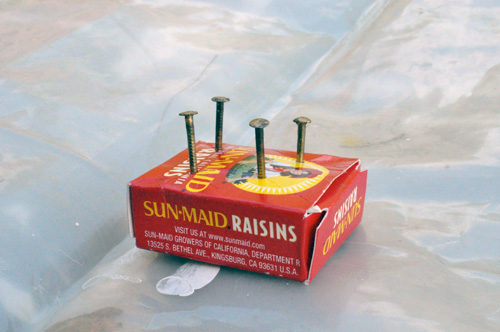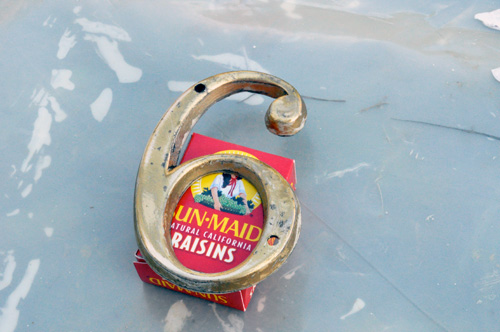 Here's how things looked after Jocie put on a few coats of spray paint.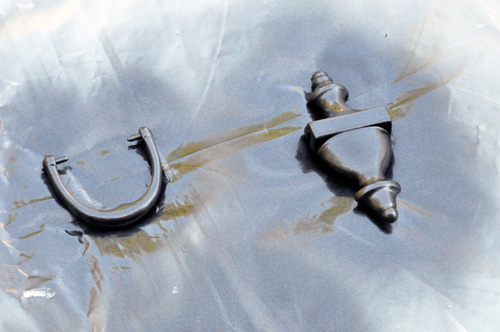 We painted the door a light gray color. It's nothing dramatic, but it looks fresh and clean.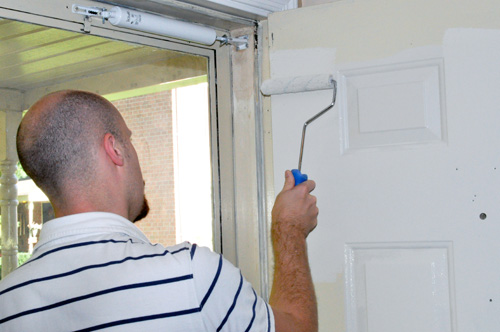 Lastly, we installed the newly painted hardware and the new deadbolt and lever.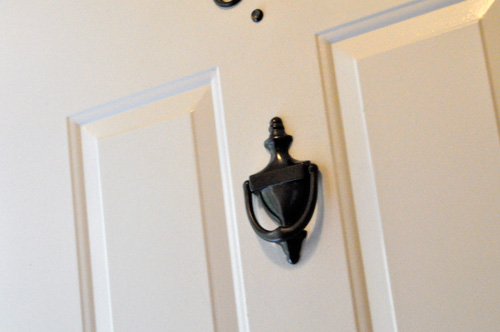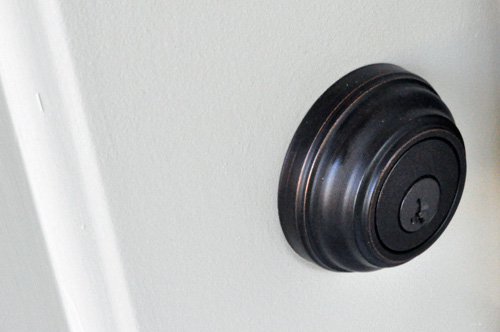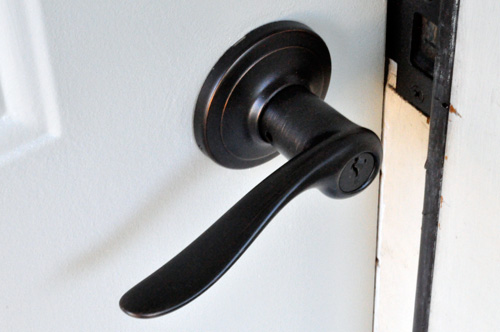 I think it looks really good. In fact, it looks so good that repainting the storm door and door frame may be next on the list. That swirl is our house numbers. I just don't think we're at the point in our relationship where I'm ready to share that.