In short, we're two married couples that live and breathe home improvement. We love tools, tips, and sharing our experiences. Coupons are our best friend, and so we provide the most up-to-date list of discounts for home improvement retailers.
In addition, we follow around contractors so that you can learn how a pro would get 'er done. That's what makes One Project Closer the best place to go for advice, product reviews, discounts, giveaways, and more.
We're glad you're here. We hope you'll stay and become part of our home improvement adventure.

Ethan – Editor-in-Chief, Multimedia Expert, and Project Guides Lead
I'm obviously the handsome one of the group, and the primary editor here at One Project Closer. I write most of what you'll read (like this About Page). Blogging is my full time occupation, and I consider myself super lucky. It's not everyday you can run your own business, play with power tools, attend media events, and pay all the bills.
I'm also the guy who shadows contractors on the job site. Everyone wants to know how the pros would tackle a home improvement project, and that's why I'm building a library full of expert information from general contractors, electricians, plumbers and more. This is a new side to OPC, so be patient as we get things up and running.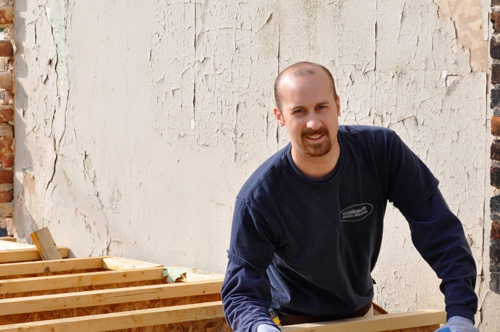 Jocie – Style and Decor Guru
I'm married to Jocie (pronounced jah-see), and she is the resident style and décor guru. All of our friends check with her as she's always up on the latest color and fashion trends. Jocie is the creative force behind all of our crafty projects like DIY fabric flowers and reupholstering our dining room chairs. She's addicted to Pinterest, and if you are too, Jocie would love to connect with you and swap inspired ideas.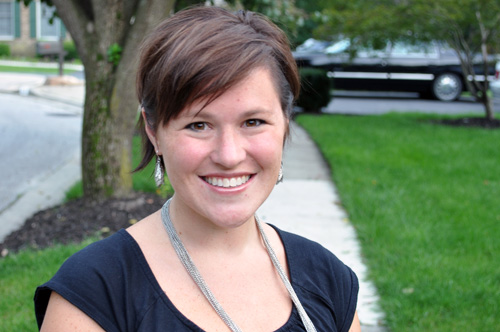 Kim – Home Improvement Coupon Clipper, Garden Tender, and Rugged DIYer
I told you we love coupons, and Kim (Fred's better half) keeps the discounts coming. It takes a lot of work to find and organize all the retailer promotions, but we've found it's a great value to our readers. If you're looking for coupons to Home Depot, Lowe's, Sears and other home improvement stores, Kim has you covered. She coordinates with each retailer, and works to make sure everything is accurate and current.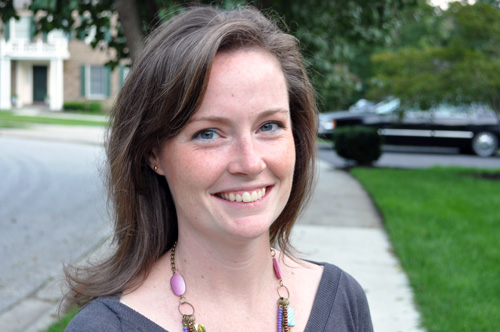 Fred – Tool Guy, DIYer, and OPC's Own Web Programmer
Going forward, Fred will be the tool man, and he'll be focusing on all those products manufacturers send us. He's got a great ability to dissect a tool and learn what makes it worthwhile (or not). I've never known Fred to hold back, and I'm confident that you won't find more thorough, objective reviews anywhere else on the web.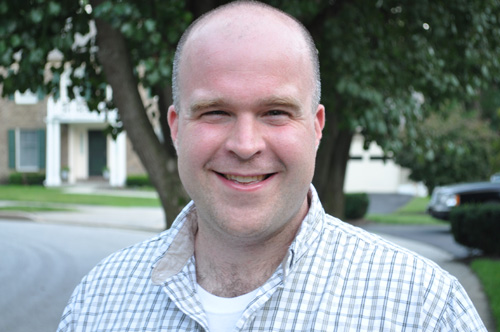 Contacting Us via E-mail
You can always e-mail us at name@oneprojectcloser.com, where name is either kim, fred, jocie, or ethan. We check those addresses whenever we get the chance. Note that we can't always promise an e-mail back because there's only so many hours in the day. But, that said, we'll try!
If you've a question/comment about a particular article on the site, you can just leave a comment on that article. We read all of the comments on the site (even if the article is old) and try to respond to every reader question.
Advertising with Us
We've helped popular home improvement companies to gain exposure for their brands. You can learn more about gaining exposure for your product, service, or web site on our advertising page.
FTC Disclosures for Testimonials and Endorsements
The Federal Trade Commission has established policy on endorsements and testimonials to require bloggers like us to disclose when we receive compensation (direct or indirect) from a company for which we provide a testimonial or endorsement for a product or service.
Here's how we do that:
When a company provides us a product for free as part of a media test kit, we always disclose that within the article we're writing. We usually say something like, "A couple months ago, so-and-so sent us a such-and-such to review."
We may also purchase products or services on our own that we review. Sometimes, our reviews include links to the product on another web site (for instance, Amazon.com or Home Depot), where we receive a commission if that product is purchased.
We strive for fairness and objectivity in all of our reviews. We even update our reviews if a product or service we used in the past develops issues in the future, so that the information available on our site is as accurate as possible.
On rare occasions, we accept payment for performing a review if the review will require a substantial time investment on our part or we otherwise wouldn't even try the product. However, we always require payment prior to providing the review, and we let the company providing the product know that our reviews are objective — which means we tell readers about the highs and the lows for every product we try.  We do not allow payments to influence the objectivity of our reviews.
If you've any questions about our policy, please send us an e-mail and we're happy to explain further.