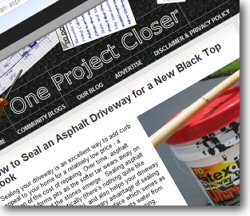 Welcome to One Project Closer, a home improvement blog that provides high quality home improvement and related content with a personal touch. Thanks for your interest in advertising with us! We're looking forward to partnering with you!
Advertising Options
There are several ways you can gain exposure for your home improvement product or service on this site ranging from sending us a product for review to purchasing paid advertising space. We've provided information on each in the pages linked below.
If you have an innovative advertising idea for your product, we're always interested in hearing creative ways to integrate advertising with our content. Feel free to reach out to us at advertising@oneprojectcloser.com for additional information.
Subscriber Statistics
We recognize that your marketing dollars must be well spent, and you need to make informed decisions about purchasing ad space. In order to facilitate your advertising decisions, we provide up-to-date information on our overall site traffic and suscribership at the link below:
For Public Relations Firms…
Are you representing a home improvement or tools company and looking for a creative way to gain exposure for your client's products? If so, you've come to the right place!
We've partnered with many firms just like yours to market dozens of home improvement products with oustanding results. Not only does One Project Closer gain exposure for your customer's brand and products, our articles generate direct sales through links to your customers' sales pages, or through a third party like Amazon.com.  Plus, these articles remained indexed in search engines and generate ongoing sales to search engine-directed visitors for years into the future.
Send an e-mail to advertising@oneprojectcloser.com to get started working on your campaign today!
Who We've Worked With…
Here's a sample of the brands we've already promoted on One Project Closer….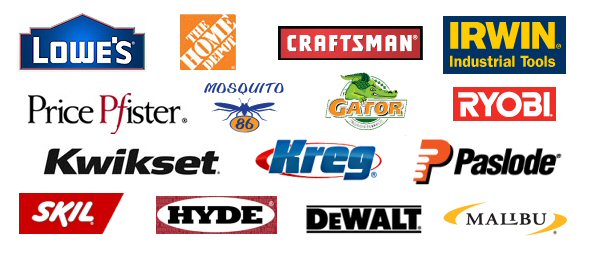 A Note About Text Link Advertising
We're adding this because we get several requests each week for text link marketing…
One Project Closer does not engage in link swapping.  We do not buy or sell paid links.  If you'd like to get a link to your site, build high quality material that would be useful to our readers and then send us an e-mail letting us know about it.  We frequently highlight the work of other authors in the home improvement space, but we never sell links from our site.