Well, we're back from our Florida vacation (and Disney)! I know this isn't the usual DIY project or craft, but we had such a wonderful time, I wanted to share it with you!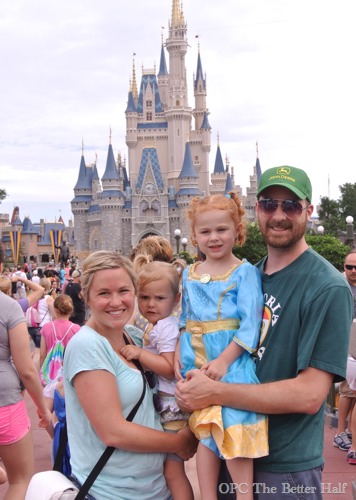 We drove (yes, drove) 14 hours overnight from Baltimore, MD, caravan-ing with my sister and her family, including her husband, four girls, and one friend. The drive was much smoother than expected, and Ethan was a champ to do most of the driving!
We stayed at Mystic Dunes, a resort very close to Disney complete with lots of pools, a water slide, and mini-golf. Most of the trip, we swam in the resort pools, even in the rain. The kids all loved the warm water, sun, and playing with the cousins. I enjoyed the older cousins entertaining my younger kids while we relaxed!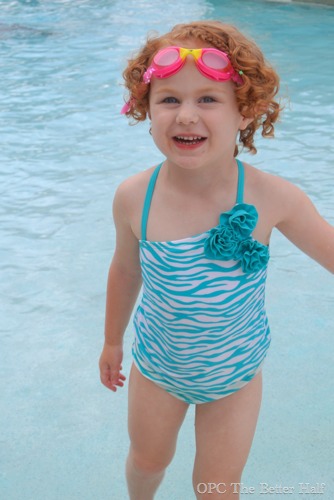 We also spent one day at Cocoa Beach, very close to Port Canaveral. My grandparents lived right next to Cocoa Beach most of my life, so we have visited Cocoa Beach many many times. It was a little different this visit, since this was our first visit since my grandparents passed away. But we still had a wonderful time at the beach.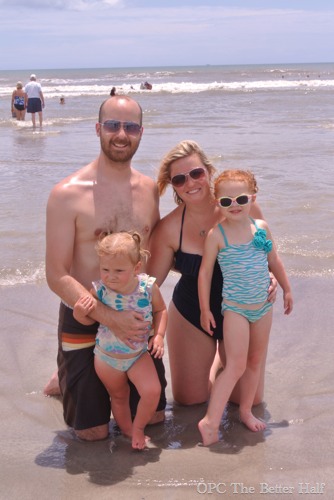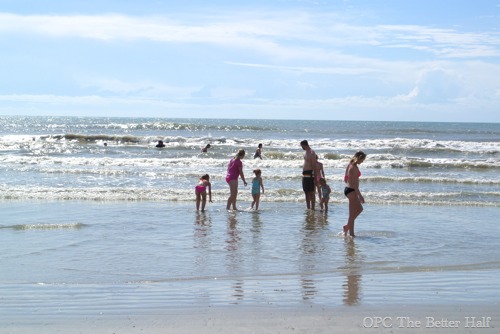 Lulu was at first very hesitant about the sand, thinking she was "dirty." But quickly fell in love with it!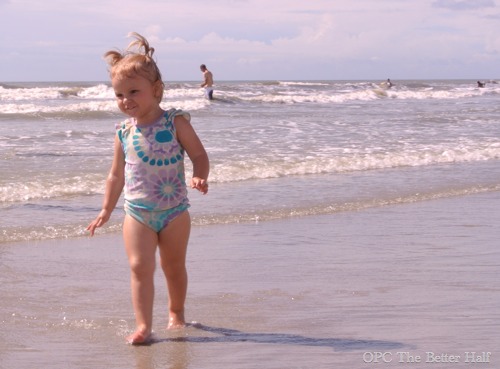 As you may have seen on FB, we were also in Florida during a tropical storm. Fortunately, most of the storm was north of us, but we still got a good bit of rain. So, we headed to Downtown Disney armed with ponchos, figuring we could run into the stores if the rain got too heavy. The girls ended up LOVING it because they could see bunches of Disney figures up close (okay, it's not the real deal, but they still loved it). The Lego Store was also a big hit.
Finally, to tell you about the best part of the week….Disney's Magic Kingdom!!!
All 7 kids and us 4 adults were pretty excited. None of the kids had ever been to Disney and all LOVE Princesses – what girl doesn't?! As soon as we got there, we made a bee-line for Disney's newest Princess and Izzie's favorite, Merida! (You may remember her Merida birthday party last February.) As you can imagine, Izzie was over the top excited and even wore her Merida dress for the occasion, although a but shy up-close.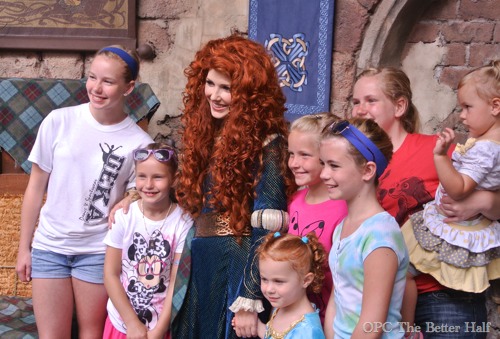 Izzie was also sure to get Merida's autograph!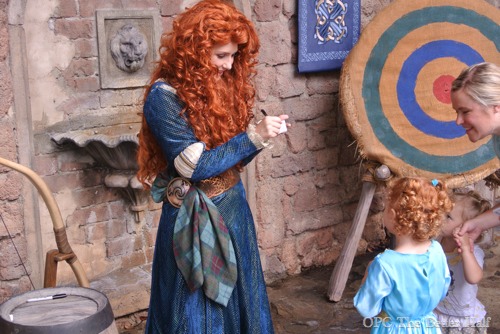 Next on the list was meeting Ariel, since she is also a favorite. Oops, I accidentally called her Merida. My bad.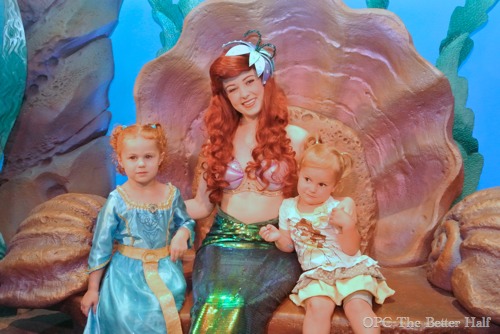 We were super bummed to not meet Beast (you know, from Beauty and the Beast), who is Lucy's absolute favorite. We did meet Gaston who was one of the best parts of the day. He was so so funny.
Once it was Lucy's turn, she was less excited. lol. But don't worry Gaston understood that Lucy was just intimidated by his amazing good looks, who wouldn't be?!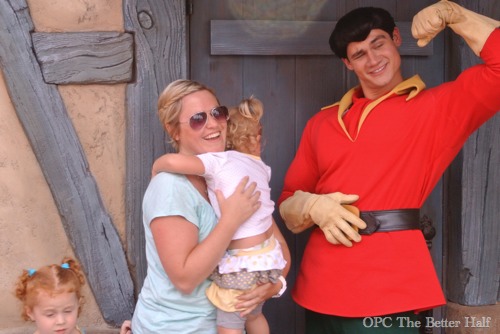 Other highlights were riding roller coasters with our fearless girls, shooting astro blasters at the Buzz Lightyear ride, It's a Small World, the TeaCups, and Tom Sawyer's Island.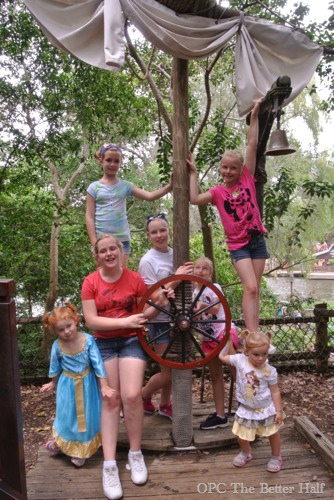 And of course, the closing fireworks over Cinderella's castle were simply Magical!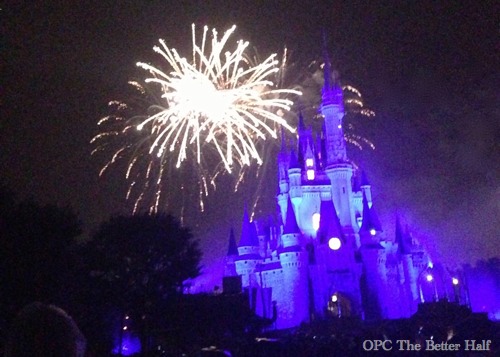 After we drove home to Baltimore, as I put Izzie in her bed at 3:30 am, she asked me if we could start another countdown to Disney. Not for a couple more years, my beautiful Merida. xoxo
What do you think? Are you going on vacation this summer?