I told you that working on our front door provided a stark comparison for the storm door, and sure enough when I got home two days ago, Jocie had already taped off the glass and started preparing to paint the storm door. Just like painting the front door, I'm really pleased with the results and would encourage anyone to tackle this project if your looking to make a change. This is a cheap, easy DIY project with immediate rewards.
Painting Our Storm Door
Unlike the front door, we disassembled the storm door because we wanted to use the same Rustoleum spray paint we used on the door hardware. It also allowed us to be more thorough with the paint since we could hit it from all sides. Oh, and I found out the name of the paint for everyone that was asking. It's called Metallic.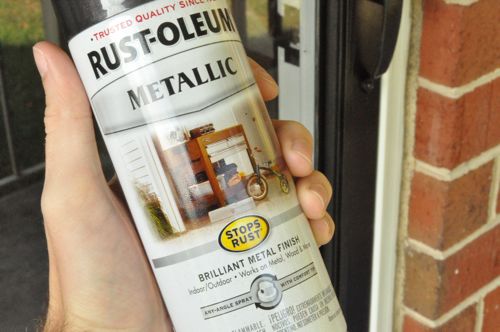 We unscrewed the door from its hinges and setup a tarp and styrofoam painting area.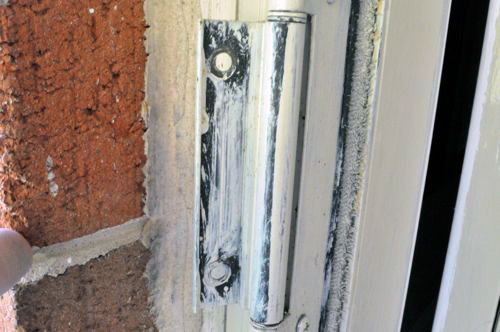 Before we started spraying, I grabbed my grinder and a sanding pad. I used it to smooth out some of the imperfections- mostly dried paint drips. Again, a big thanks to whoever did such a sloppy paint job. The sanding pad did the trick.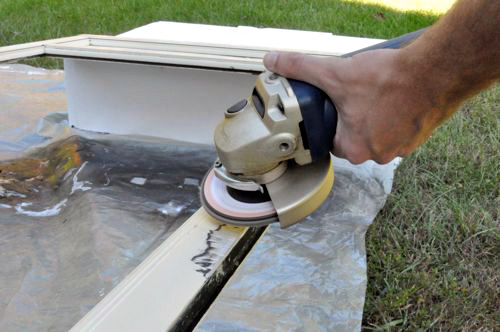 You can see Jocie going to town with the spray paint.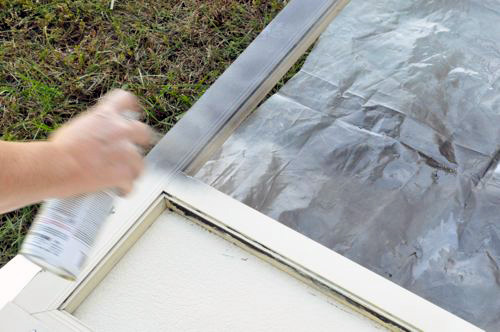 One nice thing about using styrofoam is that we could jab stuff into it (like screws) before painting. Here's a shot of the screws and painted door latch.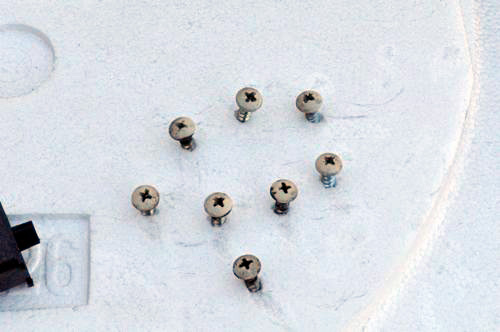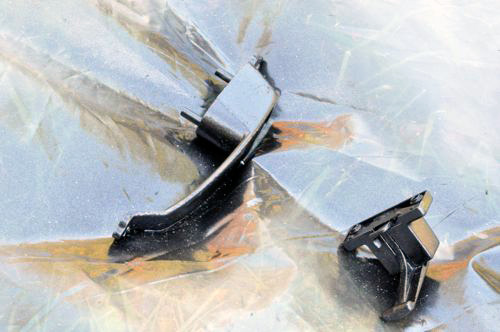 After two coats, the door looked really good.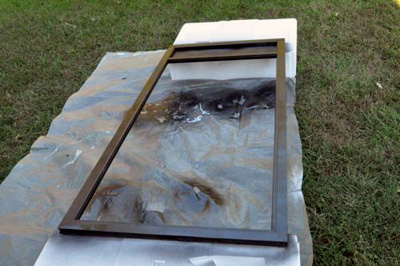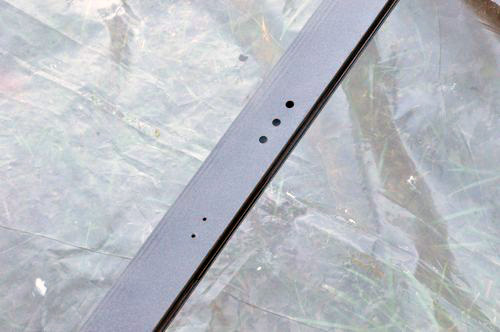 As Jocie painted, I was taping off the glass on the door insert. In my experience with spray paint, if I don't cover it, I'll accidentally paint it. You can see I was very thorough.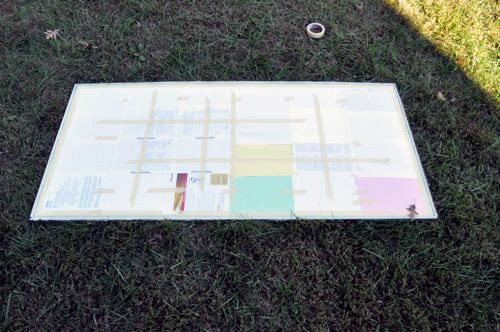 While the door was off, we painted the trim white. Izzie wanted to help so we let her "paint" some of the brick.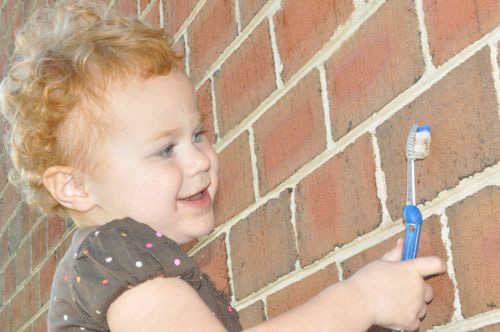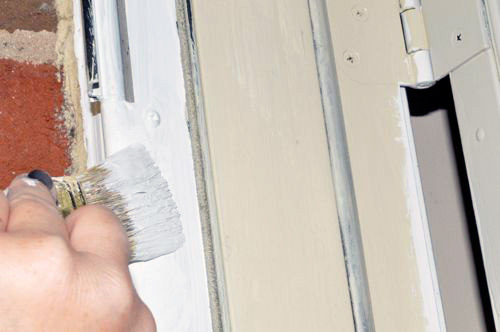 With the past two posts about painting my front door and fixing the door jamb with plastic wood, I'm sure you've had enough. Here are a couple more after shots (because I'm really excited with how everything turned out).