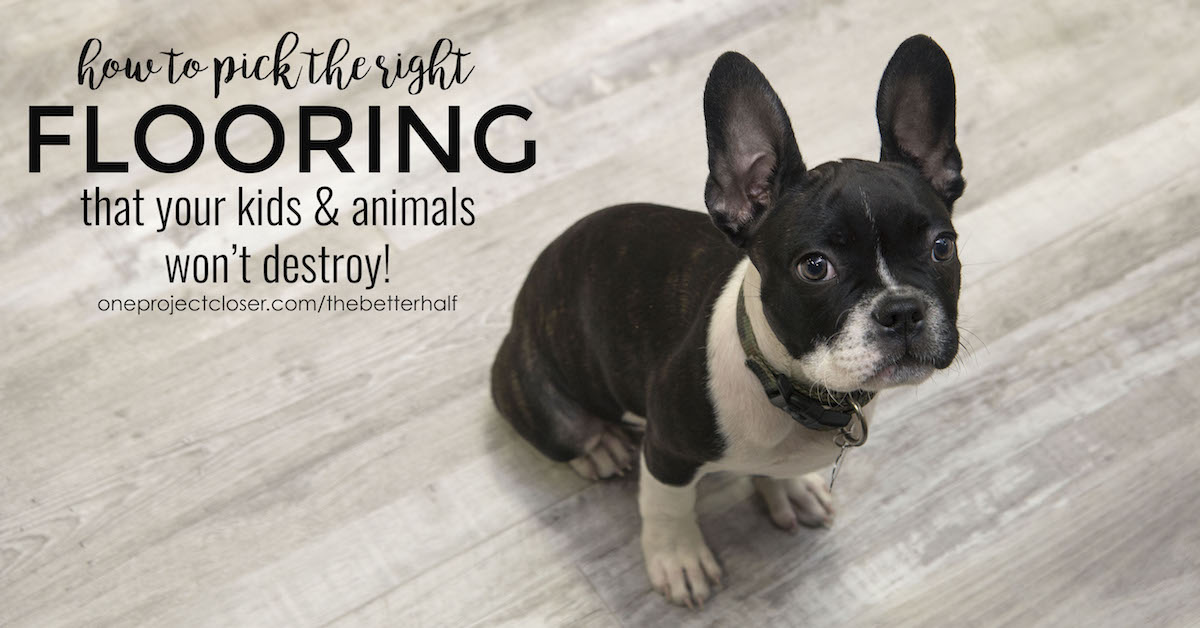 This luxury vinyl review is a sponsored post by CaliBamboo. We agreed to write our honest thoughts and opinions about the product in exchange for this post. As always, you get nothing less than my honest opinions, and we never work with companies we don't love and believe in!
If you follow the blog, you know that this summer we got new flooring for our entire first floor of our home. It's a little shy of 1000 square feet. It was a HUGE change for us, and as I told you before, it made the biggest decorative difference of anything I have ever done. It changed the entire feel of our home and I'm in LOVE.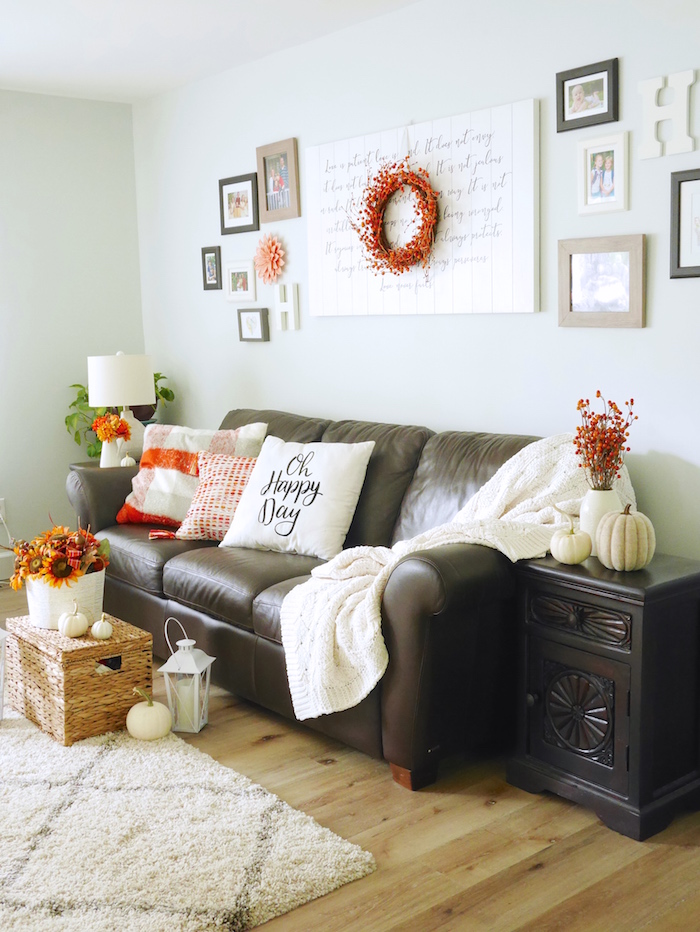 Here are the main points that were important to me as we picked out our floors. And I'll share how Cali Bamboo has stacked up against these requirements!
1. Vinyl vs. Hardwoods
Before we approached Cali Bamboo, we were talking to another company would wanted to sponsor putting hardwoods in our house. Yes, hardwoods are an upgrade. More expensive. More high-end, as far as decor is concerned. But Ethan and I had major concerns, mainly WATER. Most everyone we know that has continuous hardwoods through their first floor has had water damage/problems in the kitchen or laundry area at some point. I knew I didn't want hardwoods in those rooms so the alternative was to put some other type of flooring in the kitchen. In our old house, we put tile in the kitchen. But honestly, I just really love the look of one continuous flooring, bringing the design and space together while also giving the space a larger feel. At the end of the day, we said no thank you to the hardwoods company and started talking to Cali Bamboo. We knew of their great products and wonderful customer service, and we decided we really wanted vinyl flooring.
Cali Bamboo is an United States based company, founded by two friends who had a vision for creating more sustainable, environmentally friendly flooring solutions. By manufacturing materials from renewable resources such as bamboo, the company helps to maintain old growth forests while also reducing CO2 emissions, deforestation, and loss of natural habitat for more breathable air. Jeff and Tanner, the CEOs and founders of Cali Bamboo are also Maryland grads, which makes this Baltimore girl's heart happy (GO TERPS!). Side note, if you follow them on Instagram, you will likely want to quit your job and go work for them. The company certainly makes the workday fun and treats its employees well, which matters!
Cali Bamboo is sold in Lowes and select flooring dealers, but you can also buy it directly from them through their awesome customer service and installation experts.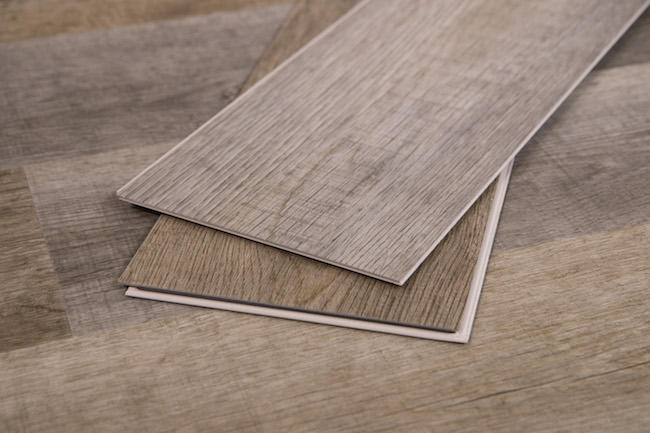 2. Appearance
We installed the Aged Hickory Cali Vinyl Plus. It was one of my favorites as far as color, but I was concerned how it would look everywhere, not just a small sample. After looking at all the samples, I picked my top two choices and Cali Bamboo sent me a super large posterboard sample so I could lay it out and see what it would look like. What a great idea!! Again, it was a big decision and at the end of the day, we just went for it with Aged Hickory. Honestly, now, several months later, I think I love it even more, if that's possible. The color is the PERFECT blend to look great with both grays and tans, and has great color and pattern variation. There are 14 different plank variations, so when it is installed, it is very difficult to tell that each is not unique.
Another big plus about the appearance is the matte, not too shiny finish. The wood floors in our old house were so shiny, it showed every foot print and smudge. I love that I really don't HAVE to clean them that often. LOL #lazygirl
I have gotten such amazing feedback about the color and appearance of these floors. It is the most asked about project when readers see me out and about. Do I really love them as much as I say I do? YES!
Another fun quote from my friend just last night (she was over for some girl time and we were sitting by the fire with a glass of red): "Wow, these floors look good in every light!" Yup. They totally do.
All this to say, I love the appearance!
3. Durability
I touched on this a bit when I talked about why we chose luxury vinyl planks, but I LOVE that is has a 20 mil Commercial Wear Layer. This means its meant to LAST, and not just a few years. Cali Bamboo gives it a 50 year residential warranty! That's crazy. Remember to days or Pergo and how it would peal up at the edges, especially in high traffic or water exposed areas? Well, with a 20 mil layer, that won't happen!
Truly though, durability was one of the reasons we chose this vinyl. Our kids are still fairly young and we have my mom's dog visiting fairly regularly. So we didn't want flooring that would be easily scratched or dented. We have not been disappointed! So far, I've dropped a lot of things that probably would have scratched wood, but not these floors. WIN for me!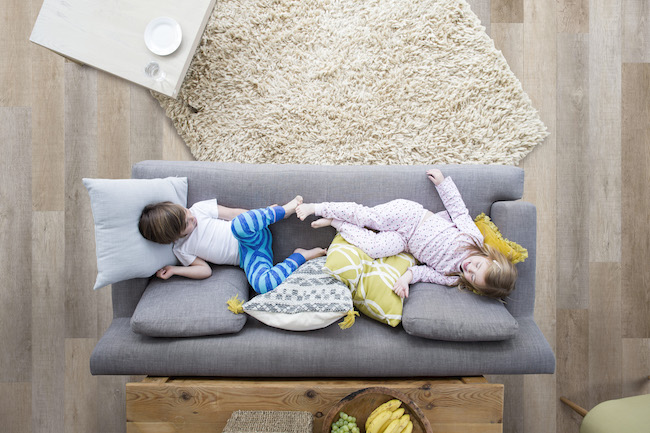 4. Easy to Clean
Cleaning is super easy and quick with these floors. Once I day, I quickly Swiffer up any crumbs (there's a lot of these to my husband's dismay), and then *maybe* once a week, I use a [amazon_textlink asin='B01KU4BSGK' text='steam mop' template='ProductLink' store='opcwp-20′ marketplace='US' link_id='320cc6ca-ca28-11e7-956a-0bec4a268985′] to really clean the floors. I don't use any cleaners or chemicals, just steam. It works great and is super fast and easy!
The first night we installed the floors, only half complete, my daughter was coloring paper on the floor since all our tables were pushed against walls and piled with furniture. Well, she accidentally colored with blue crayon ALL over the floors. To say the hubs was not happy was an understatement. "This is why we can't have nice things!" LOL But fortunately, the crayon wiped up with a little elbow grease and water. It took a minute or two because there is "grain" in the floors, so the crayon got in those grooves, but came out fairly easily.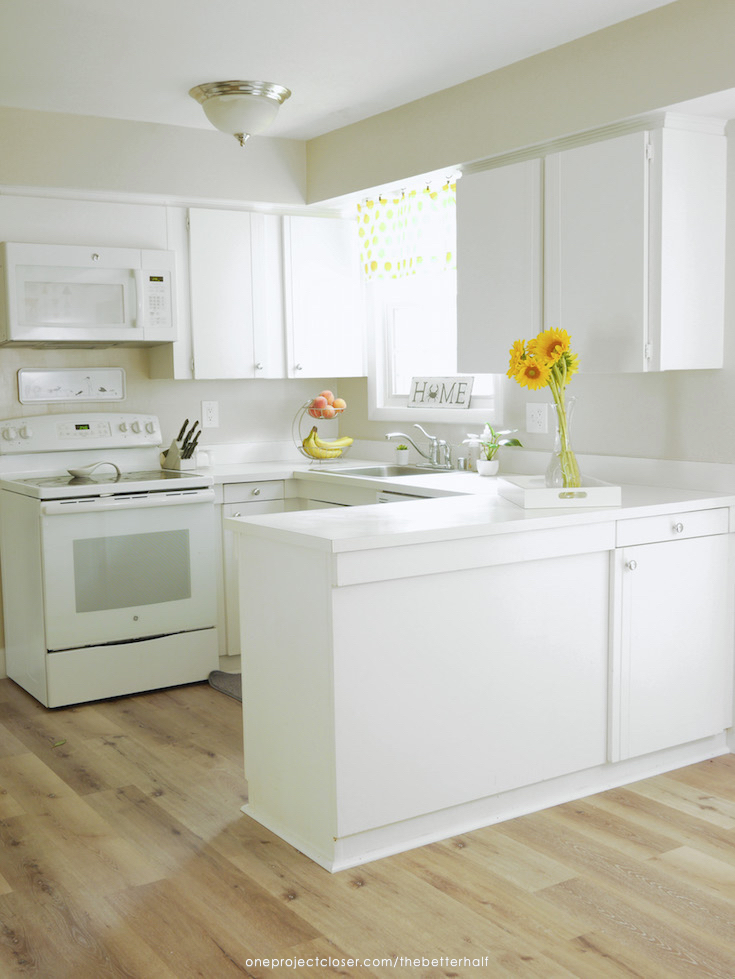 5. Waterproof
Cali Bamboo Luxury Vinyl Planks are 100% waterproof. Thank you, Jesus! And if that wasn't enough, we used CaliComplete underlayment underneath, so that adds an even extra layer of protection.
About a month after the flooring went in, a bottle of olive oil fell out of a cabinet in the night, spilled, and sat all night before I discovered it in the morning. It was a giant pain to clean, because it was oil. But never have I been so thankful that it was vinyl and not hardwoods. Because I would have really been freaking out if oil was seeping into the cracks!
6. Quiet Step
This seems like an odd thing to talk about, but it was at the top of the hub's list when picking out flooring. He really wanted floors that were quiet and didn't sound "hallow." He was concerned that many vinyl floors on the market sound differently when you walk on them, and he really wanted the floors to sound like wood, but quieter for the level below.
After a few months living with the floors, I love how quiet they are. Our tv is in the basement so we entertain on both levels, and the noise of people above is not at all intrusive like hardwoods often are. Also, Ethan and I both agree that the floors do not at all sound hallow or fake when you walk on them. I think both of these factors are addressed by Cali Bamboo with their 100% recycled built-in cork backing and use of Cali Complete underlayement. The cork backing and thicker foam underlayment reduces noise and provides a more comfortable surface to stand on, unlike hardwoods or tile.
The floors get two thumbs up for noise reduction and feeling like real woods when you walk on them!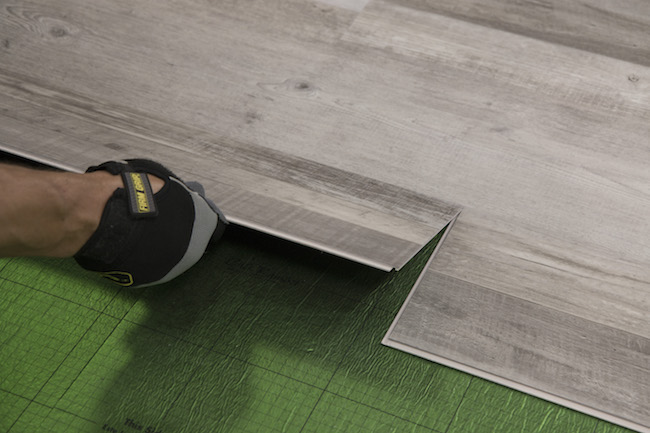 7. Easy to Install
We always joke that when we laid hard woods in our old home, it was the DIY project that almost ended our marriage. Again, joking, but it was very hard. It took us months as weekend warriors and required much more skill and art to install than either of us had at the time. The click-together installation for luxury vinyl planks is much more DIY friendly. It is still a big job to rip out old flooring, prep the floors and then install, but very doable and does not require special skills. We were so happy with the process and I'm happy to report we will continue to be married. LOL
Pin For Later!
Not ready to make the decision now? Why not pin this post for later!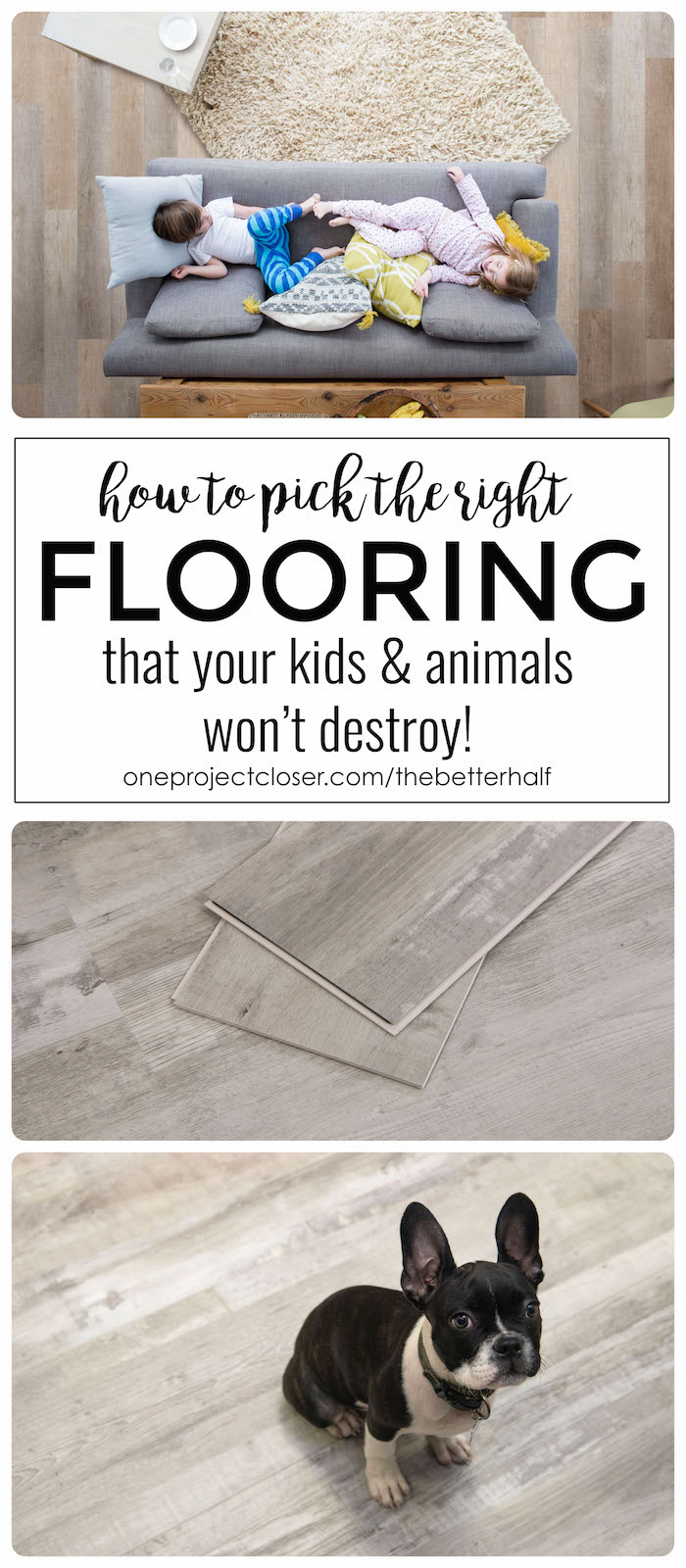 What do you think of our luxury vinyl flooring? What do you consider important when picking flooring?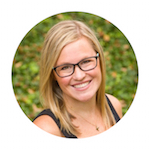 Jocie Hagan
One Project Closer
Come say hi on Facebook, Instagram, & Pinterest!