This morning I shared how I was recently invited to beautiful Ashville, North Carolina to learn about the new HGTV line of flooring by Shaw. It was a ton of fun, and I really enjoyed connecting with other bloggers that I had not met in person. But this post is about contraband, not hanging out with other bloggers.
While in North Carolina, we took a tour of the Biltmore Estate, a lavish home built by George Vanderbilt in 1889. We saw tons of bedrooms, bathrooms, fireplaces, an indoor swimming pool, gymnasium, bowling alley, and more. Unfortunately, they don't allow you to take pictures inside the house. Well darn! This is where HGTV / Shaw employees should stop reading.
Here are some innocuous shots of the building and front entrance.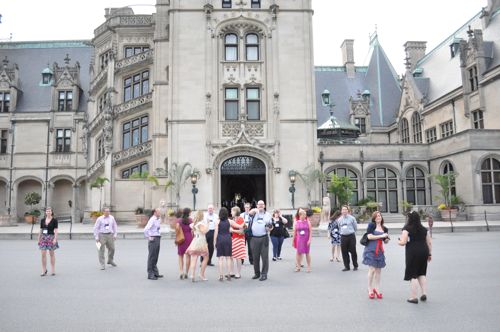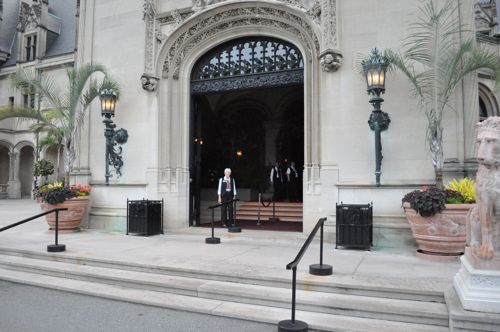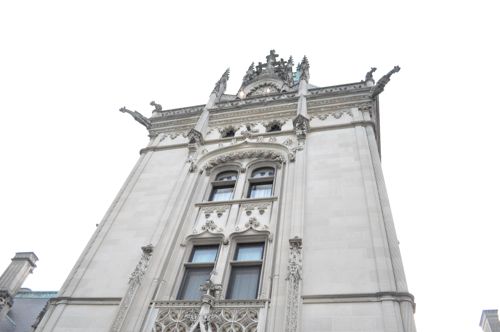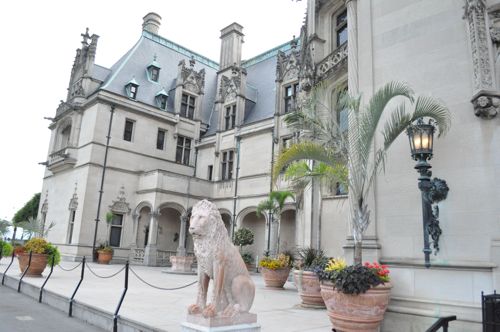 Does anyone else think this lion looks sad?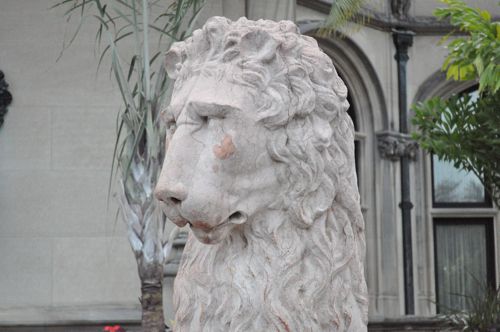 If I built a giant house, I'd have gargoyles too.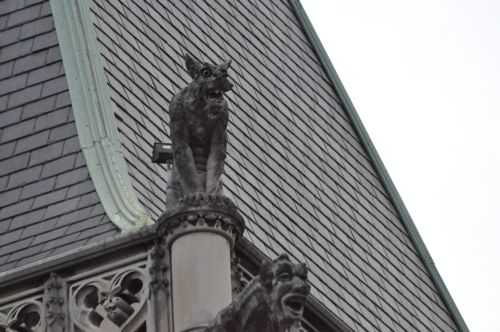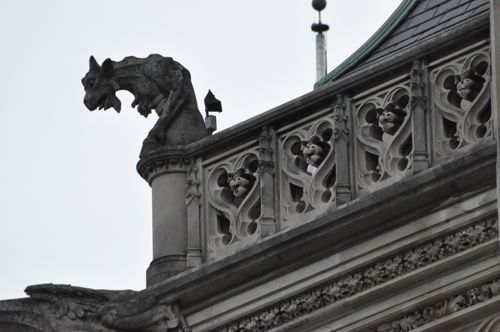 Inside, I stowed the SLR camera and broke out the iPhone. It was tough to be all ninja and still get good photos, but I think I did alright.
We started out in a garden area. The plants weren't exciting but check out that glass roof!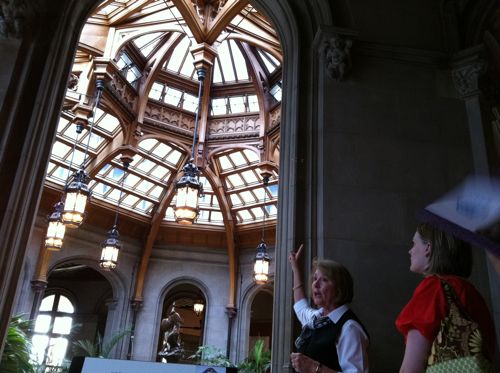 In fact, I saw several intricate ceilings like this one: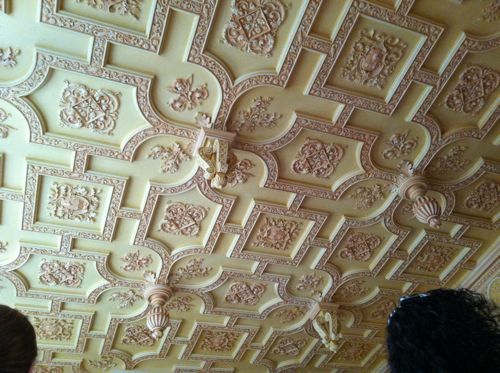 Here's a look at a true man-cave complete with a couple billiard tables, and secret doors to the gun room and smoking room.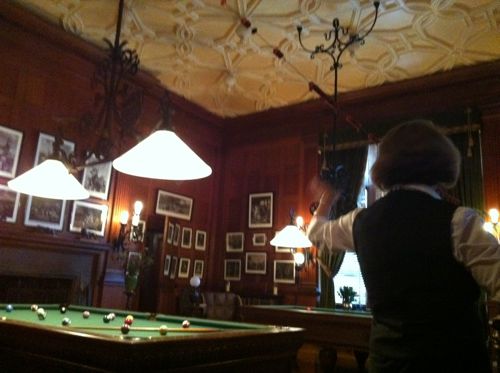 And check out the ceiling in here! Don't worry. Not all of my secret photos are of the ceiling.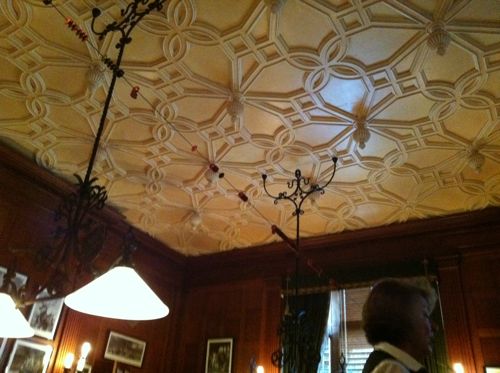 Next, we saw the dinning area, and what dinner isn't complete without organ music….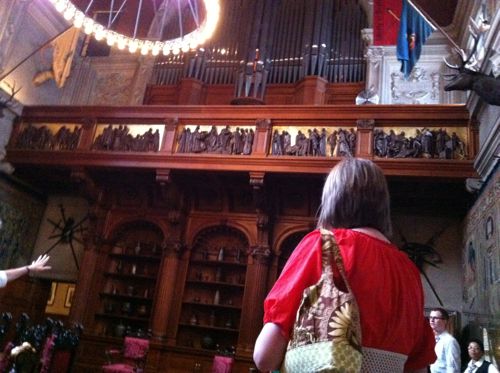 and tapestries.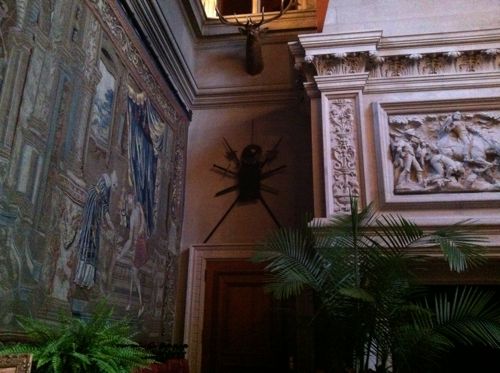 This was one of the many room for entertaining. I wasn't able to get a photo but Mr. Vanderbilt owned Napoleon's chess set. I wonder if Napoleon was any good…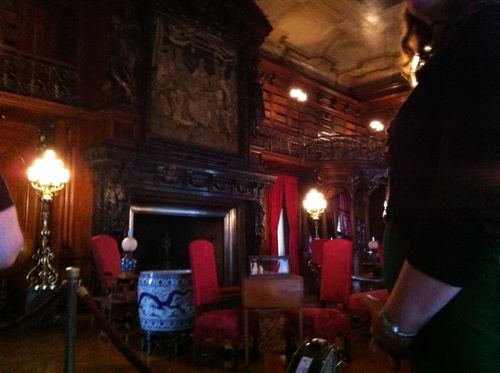 And again, check out this ceiling. It's frickin amazing.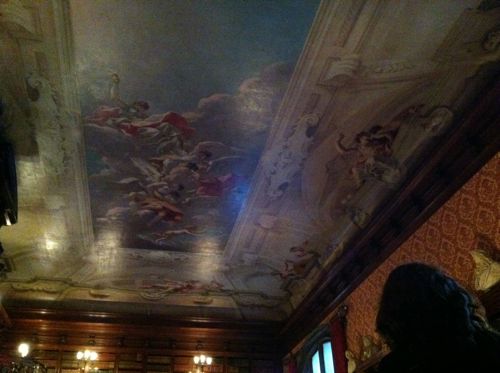 I couldn't resist getting a shot of the bowling alley.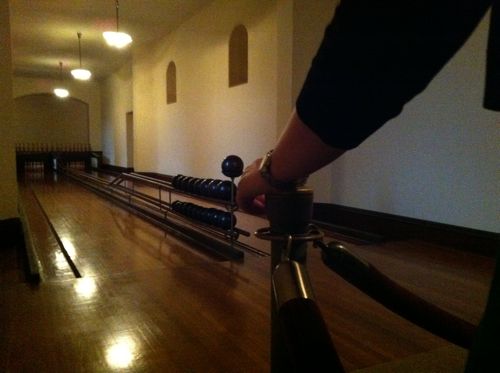 Mr. Vanderbilt married Edith Stuyvesant Dresser in 1898 and this was her room.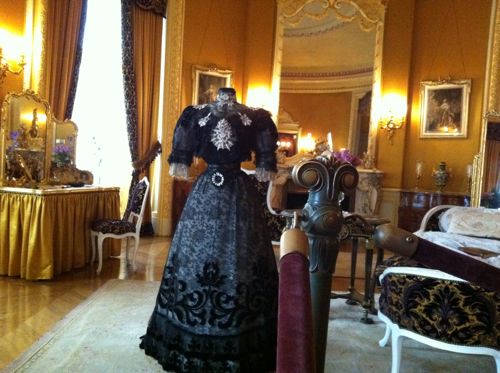 Can you spot me in the mirror?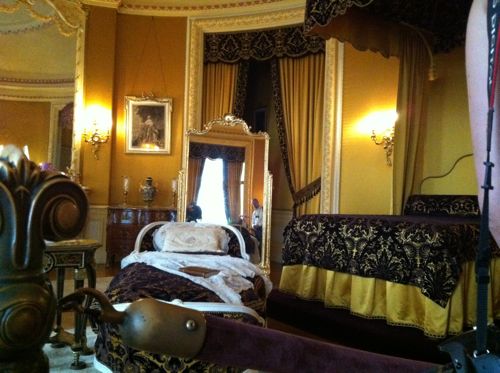 These photos only represent a small portion of the house. It really was a magnificent building, and I was struck by how forward thinking Mr. Vanderbilt was for his time. The house included things like electricity, indoor plumbing, and other cool facts that I can't remember.