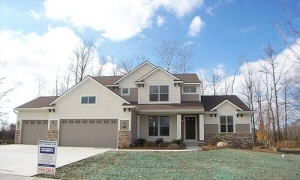 What's a fair commission for selling your home? $5,000? $15,000? $50,000? That last amount is what you'll pay on the sale of a typical $1,000,000 property in America today. For an average $250,000 house, you'll end up spending about $12,500 in commission.
Is it fair? If you ask the typical real estate agent what a fair commission is, the most common answer you'll receive is 5-7% of the sales price. And that seems logical right? Because the "percent of sale" approach seems to align the agent's incentives with your own. If you get a higher price for your house, the agent gets a bigger payout.
But what if your house is worth $250,000, and your agent sells your home for $240,000? That's a difference of negative $10,000 to you. Guess how much it impacts the agent's real bottom line?
About $150.00.
To understand why, first remember that the selling agent doesn't receive the whole commission on a sale. Typically, 50% of the commission is offered to the buyer's agent as incentive to bring the buyer to see the house, and another 40% of what's left goes to the broker for whom the agent works. Of that $12,500 typical commission, the selling agent ends up with about $3,750 (or 1.5% of the home's sales price). Second, remember that because the agent's fee is a flat percent of the whole value of the home, the agent receives the bulk of the commission even at terrible sales prices.
In other words, for doing a sub-par job of selling your home, the agent still reaps $3,600 in this scenario.
"But my agent is different! She'd never cheat us", you say. And maybe you're right. Maybe your agent is different. But what if there's an offer on the table for $240,000. The offer arrived just 6 days after listing and it has excellent terms. Your agent sees that $3600 commission in sight. Might she not encourage you to take the lower offer? It would be easy to justify. The housing market is soft. And this offer has really good terms.
She probably doesn't feel like she's cheating you.
It gets worse.
What if you have a $220,000 mortgage on the property? The difference between a $250,000 sales price and a $240,000 sales price ends up being more than half of the profit on your home after you deduct selling expenses. Instead of walking away with $17,500, your take away is only $8,000. (I'm excluding transfer taxes and other fees to make the comparison simple).
I'm not the first one to point out this unfortunate reality. Freakonomics (the book) explores this situation in depth, comparing sales of agents' own homes to those they represent. And not surprisingly, they found that agents selling their own homes left them on the market longer, and sold for a higher average price. A great case study from Jonathan Meer confirms these findings. (It was featured on the Freakonomics blog.)
Unfortunately, Freakonomics stops short of providing a solution. At least I think they do.
So here it is. Here's the fix.
The Big Fix
We know that real estate commissions should be heavily weighted on achieving a fair sales price. To do this, we need to offer the selling agent an escalating incentive fee for selling the house at a higher value.  We also need to keep the buyer's agent's incentive flat (otherwise, the buyer's agent won't do a good job of representing the buyer).*
Let's take the $250,000 example from above. In our new scenario, we'll set aside 2.5% of the expected sales price for the buyer's agent. For the seller's agent, we'll use the following approach.
If the agent sells the property for less than $242,000, she receives no commission at all. At $242,000, she receives just 0.5% commission. For every $2,000 in increased price, she receives an extra 0.5%, through a sales price of $250,000, where the commission will total 2.5%. For every dollar earned beyond that, the agent and the homeowner split the amount above $250,000, 40/60, respectively. Take a look at this table that shows how the value work out.
Sales Price  | Commission
$240,000 | $0
$242,000 | $1,210
$244,000 | $2,440
$246,000 | $3,690
$248,000 | $4,960
$250,000 | $6,250
$260,000 | $10,250
Using this approach, the selling agent is incentivized with $1,300 to negotiate the buyer up from $246,000 to $248,000. That's real incentive!
If the agent does an outstanding job and sells the property for $260,000, she can earn a whopping $10,250 (equivalent to 40% of the value in excess of $250,000).
The key to such a scenario is knowing the market value of the home. For that, the answer is simple: prospective sellers should get a pre-sales appraisal. This appraisal, ordered and paid-for by the seller, serves as the basis for setting the sales price.
That Is…Assuming You Still Want an Agent
This approach assumes you (as a seller) still want an agent to represent you. In Meer's paper we linked above, there is significant evidence that agents don't offer much value at all beyond listing your house on a multiple list service (MLS).
In fact, based on our own experience, we believe that the two most critical aspects of selling a property are:
Pricing it right.
Putting excellent pictures and a great description on the MLS.
Is it worth paying agents and brokers 5% for that? Perhaps it is for some. But our guess is that FSBO will become an increasingly popular sales tool over the next decade as the internet and technology erodes the advantages agents have traditionally enjoyed.
What do you think? Can a more fair system work?
*To properly incentivize the buyer's agent, we'd need a more complex discussion. But I think that this, too, is possible, based on the outcome of a post-offer appraisal.
(photo credit: mbowlersr)