A behind the scenes project I have going is rebuilding my shed. If you caught my first article, you know that my shed was in bad shape. A good portion of the roof and floor were rotten through, and I finally decided to tear it down and build a new one. Last time I left off I had completed the demolition and built a perimeter of pressure treated wood to prevent dirt (and moisture) from sitting right against the shed siding. I also finished setting and leveling solid concrete block to act as a foundation for the new shed.
While not exactly the same, you'll notice a lot of similarities between this project and the shed that Steve Wartman and his crew built last January. If you're considering building a shed, check out that Project Guide for step-by-step instructions and details like tools, materials and Pro-Tips.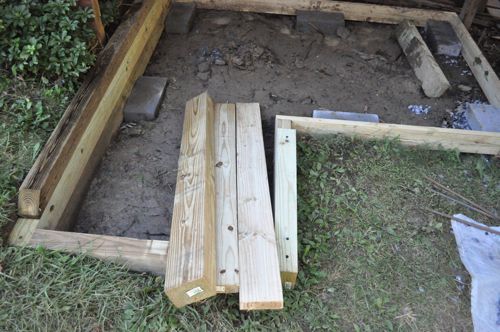 My neighbor helped me get about 1 ton of crushed rock from a nearby supplier, and it only cost $30!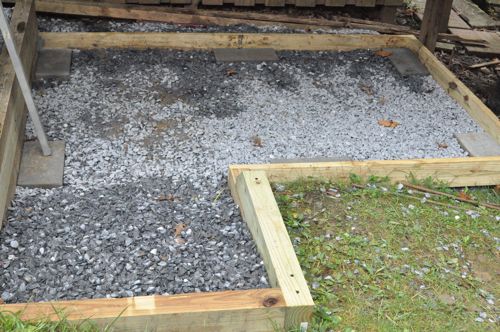 I used the crushed rock to fill in around the concrete blocks, and the rock will help prevent water from sitting underneath the shed.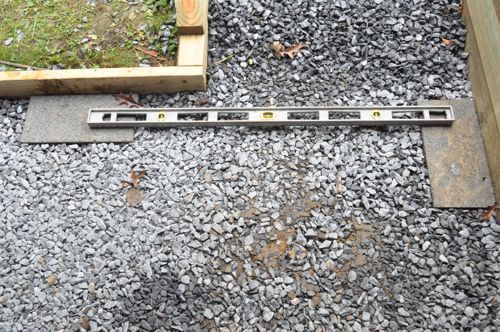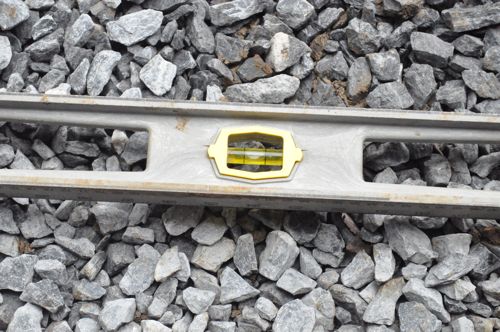 Next, I got some pressure-treated 2×6's and built the base with the joists spaced 16″ oc. After that, I added Z-maxx (approved for use with pressure treated wood) joist hangers. The base measures about 8′ x 5′.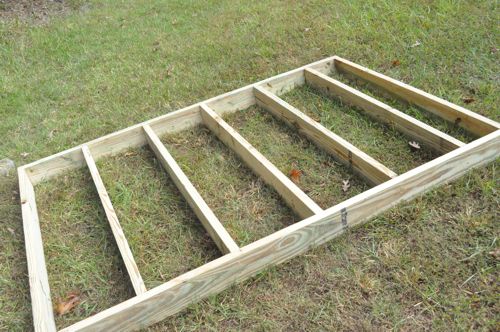 My base was a little out of square so with Jocie standing on one corner, I gave it a few knocks with my sledge-hammer until both diagonals measured the same. After that, I put down a bead of adhesive followed by "moisture resistant" OSB.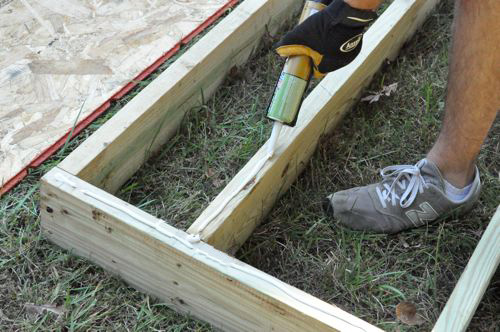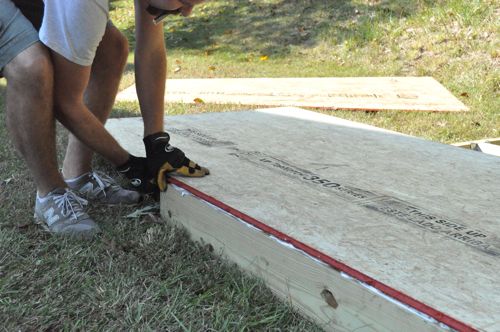 I snapped lines the mark the joist locations to make it easier to put in screws.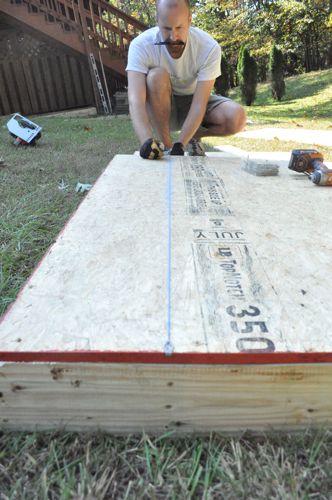 We had some 2-1/2″ decking screws at the shop. They're OK for use with pressure treated wood so I used them, putting a screw every 12″ or so.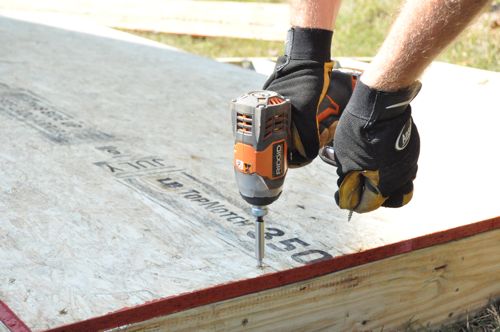 I use a lot of Ridgid tools, and the cordless circular saw is great for light applications like trimming the OSB.
With help from my neighbor again, I moved the base into position on top of the concrete blocks.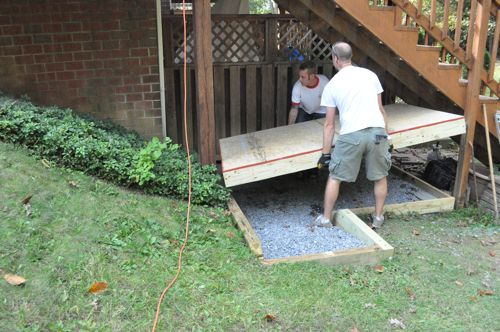 I was really pleased with the fit. That small gap around the edges will let me slip siding in to conceal the band boards.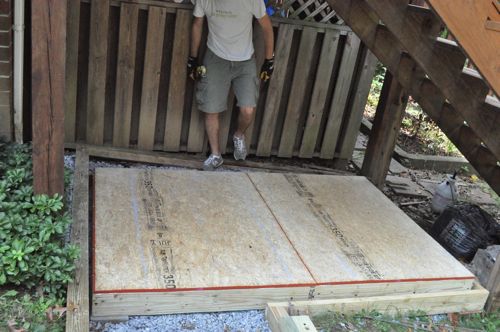 With the base installed, I got started on framing the walls. It's been slow going so far because I'm trying to match the slope of the stairs while keeping a consistent gap for installing the roof. After I finish that back wall, the framing should move faster because I can essentially duplicate it for the front wall, and the side walls are straightforward.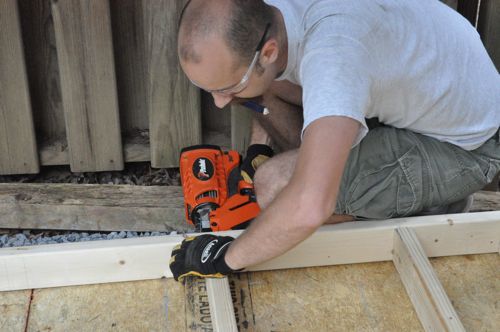 For all the framing I've been using a Paslode nailer, and it's really convenient because I don't have to set up a compressor.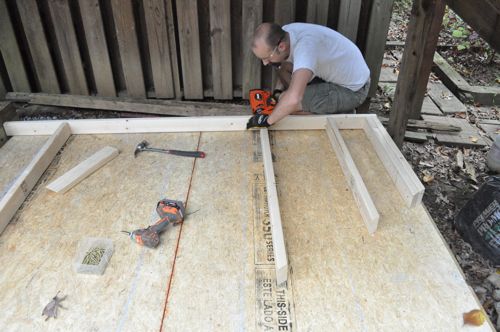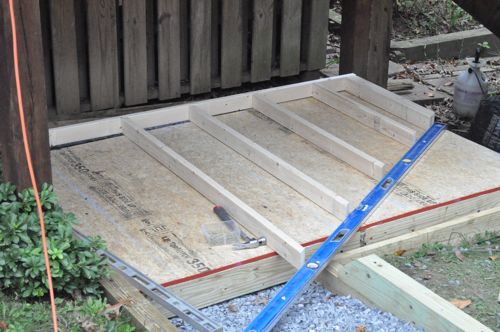 We've had a bunch of rain here in Maryland recently, and that's slowed my progress too. Hopefully I get the rest of the walls framed later this week!