The P508 is Ryobi's most-recent circular saw model. It was launch in November of last year and is part of the ever-growing ONE+ lineup which now boasts more than 100 products. If you're familiar with the ONE+ tool line, you know it spans everything from drills and nailers to speakers and lights. Just last month, Fred shared his review of the Ryobi cordless, shop sweeper (a.k.a. the Devour). Ryobi ONE+ also includes niche products like a pool vacuum and inflator.
This article is part of our on-going #prospective partnership with The Home Depot. Read on for a full review of the Ryobi P508 circular saw.
Stuff Lawyers Made Us Say: We're partnering with The Home Depot to provide candid reviews of tools from a wide variety of manufacturers. The Home Depot is both providing the tools for free and compensating us; however, the opinions we express here are our own. Remember, we'll always be up-front with you when we're receiving a free product, compensation, or both. And of course, we always strive for objectivity in our reviews.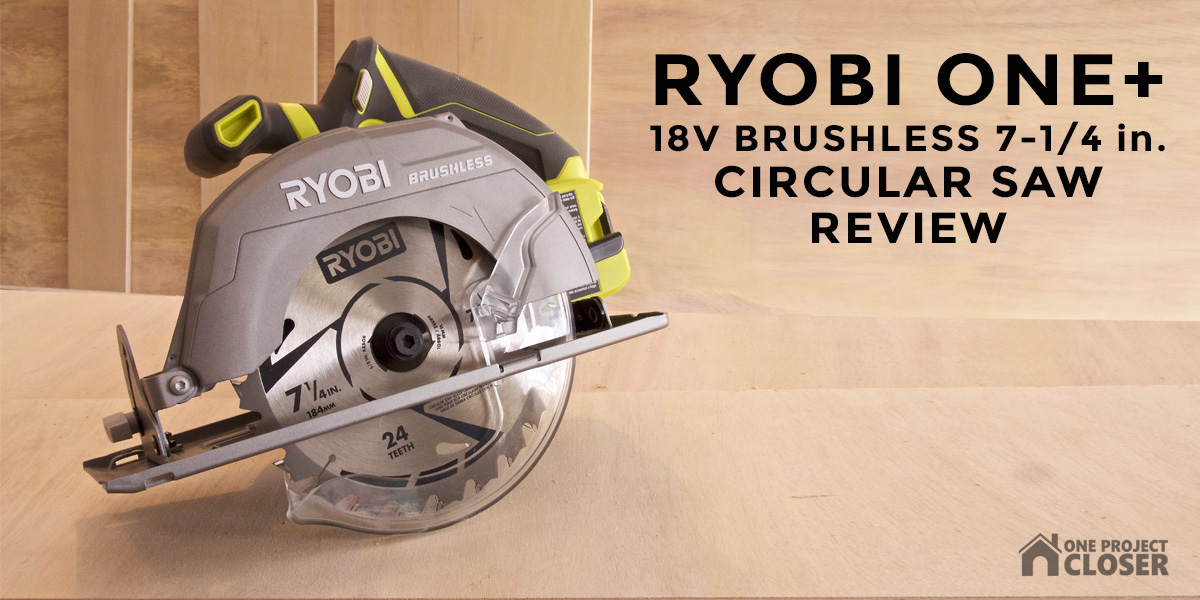 How is This Saw Different
If you're like me, the question you're asking is "What makes this saw better than the last one?" Well the P507 debuted in 2015, and Ryobi has made some significant changes since then.
Brushless Motor
In the past few years, the world of cordless tools has gone brushless. Without getting into the details of how a brushless motor is superior, the benefit for the end user is longer runtime, more power, and increased motor life. Brushless motors are table-stakes for battery-powered tools, and you shouldn't consider a circ saw with anything less.
Cut Size
The Ryobi P508 has 26% more cut capacity because it features a full-size 7-1/4″ blade instead of the 6-1/2″ on the P507. The full-size blade provides a 2-7/16″ depth of cut at 0°. Perhaps even more important is the fact that it's easier to find accessories for 7-1/4″ blades.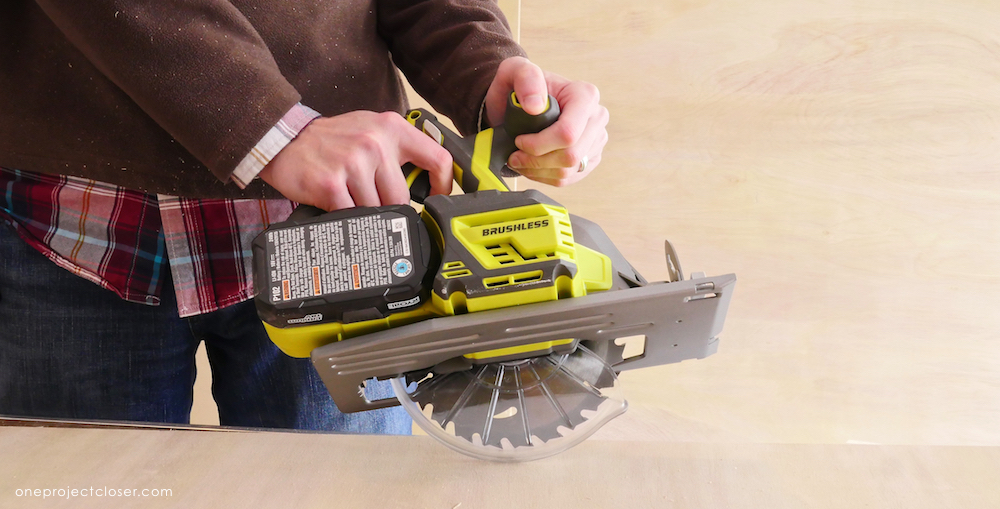 Ryobi P508 Features
Left-Mount Blade
Something that is not different from the previous generation is the left side blade mount. Ryobi touts that this provides better cut line visibility, and I know (right-handed) people who specifically look for this in a circ saw. If you've never used a left-side blade before, it'll feel awkward at first.
Comfortable Design
Ryobi includes a few creature comforts that are worth calling out. The LED light is useful to better see a cut line. GRIPZONE™ overmold is comfortable and provides a sure grip. The front-pommel handle is well-positioned for operating with two hands.
Bevel Cuts
The P508 is capable of making 0-56° bevel cuts. To adjust the bevel just loosen the bevel lock knob on the front, find your desired angle and retighten the knob. Ryobi includes a 45° blade guide notch on the base.
Blade Changes
On the backside of the saw, Ryobi includes storage for the 6mm hex wrench to change blades. The spindle lock can be a little tricky. After pressing the spindle lock, the blade appears locked when in reality you might need to rotate the blade before the lock is fully engaged.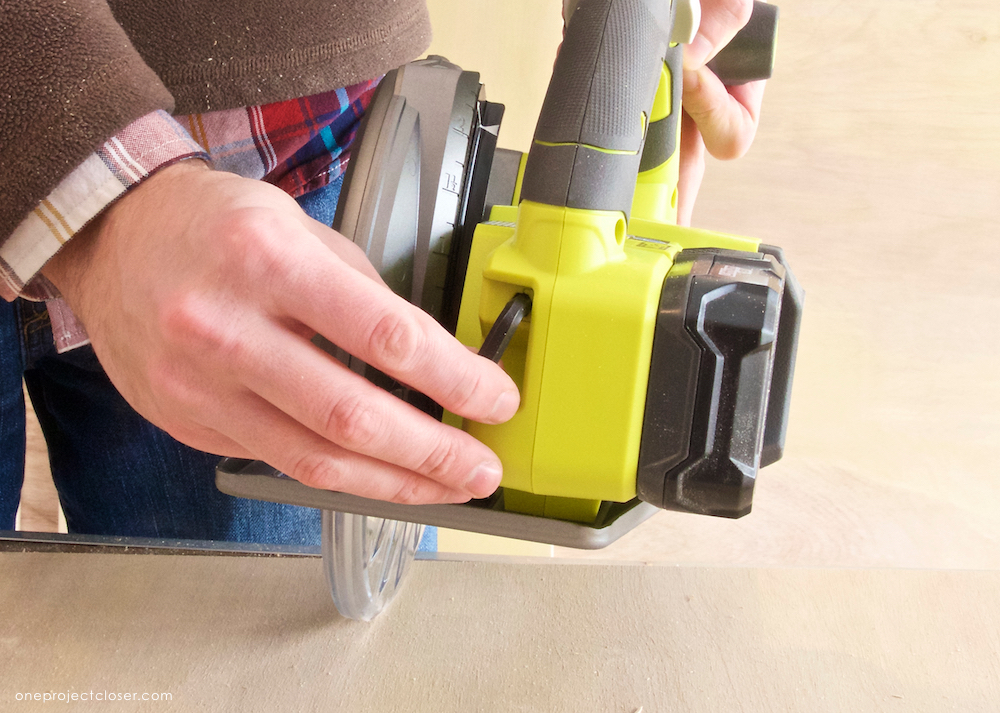 Performance
I've been using a DeWalt cordless circular saw for some time now, and I was very curious to see how the Ryobi P508 would stack up. I was pleasantly surprised with the power. I have a lot of 3/4″ plywood scrap leftover from another project so I put the P508 to use making rip cuts and cross cuts. I was pleased with how easily I was able to move through the material. The motor did bog down when I really pushed it though.
Price & Where to Buy
You can find the Ryobi P508 sold exclusively at The Home Depot. The current price is $119 (bare tool only) which is very competitive. Other circular saws with similar features typically cost $130+, and if you've already bought into the Ryobi ONE+ battery line, this is an easy recommendation.
Buy it online here: Ryobi 18-Volt One+ 7-1/4 in. Circular Saw (Tool Only)
Specifications
Tool Weight: 6.6 lbs
Battery: 18V
Arbor Size: 5/8″
Blade Size: 7-1/4″
No Load Speed: 3,800 RPM
Depth of Cut at 0°: 2-7/16″
Depth of Cut at 45°: 1-13/16″
Bevel Cut Capacity: 0-56°