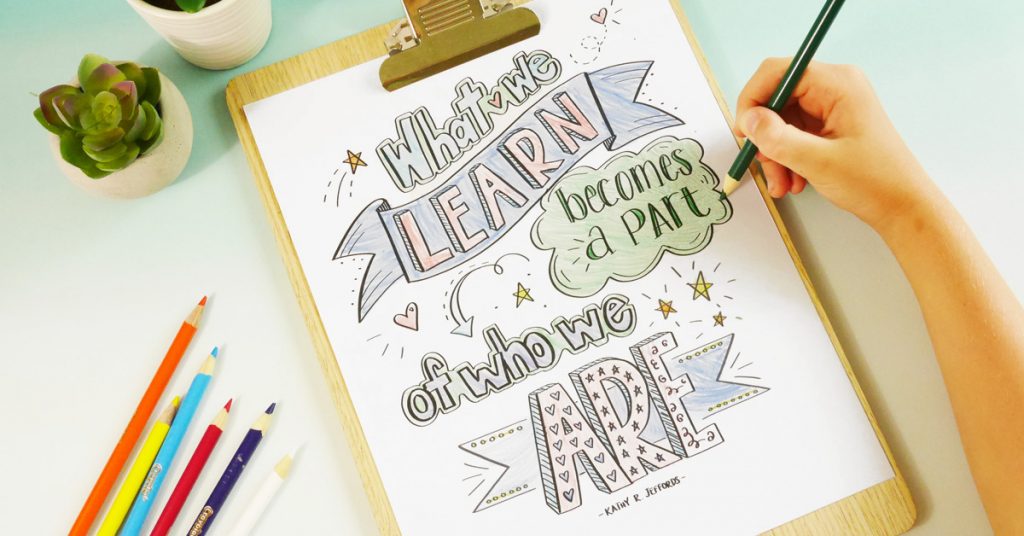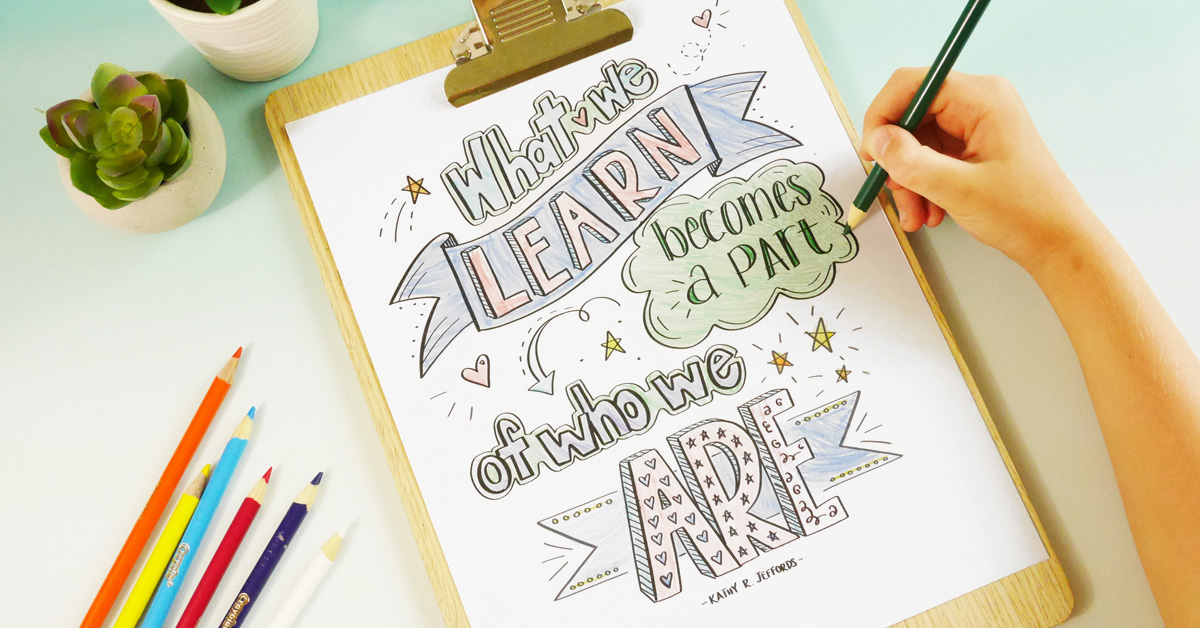 We're almost back to school this year, here in Baltimore, MD, although this is the first year in a VERY long time that we will be starting after Labor Day. All the moms can give a collective sigh of relief that we can enjoy summer just a bit longer! I came across this quote this summer and it struck a cord with me – not just for our kids and not just at school, but at home too. I try to remind myself that my kids are always watching me, learning, and that changes who they become. (Gulp. Let me put my phone and glass of wine down now, lol). The other side of the great responsibility is great joy. Because I get to show my kids love, kindness, respect, responsibility and faith….all while doing my mom thang! And we have been so lucky to have amazing teachers who have taught our kids so much more than just what is in the books. THANK YOU, TEACHERS! And while I pass the torch to you this September, I'll be praying for an extra measure of patience and joy for you all.
My kids LOVES coloring this printable and didn't mind one bit that they got to press pause on their chores so I could catch some quick photos.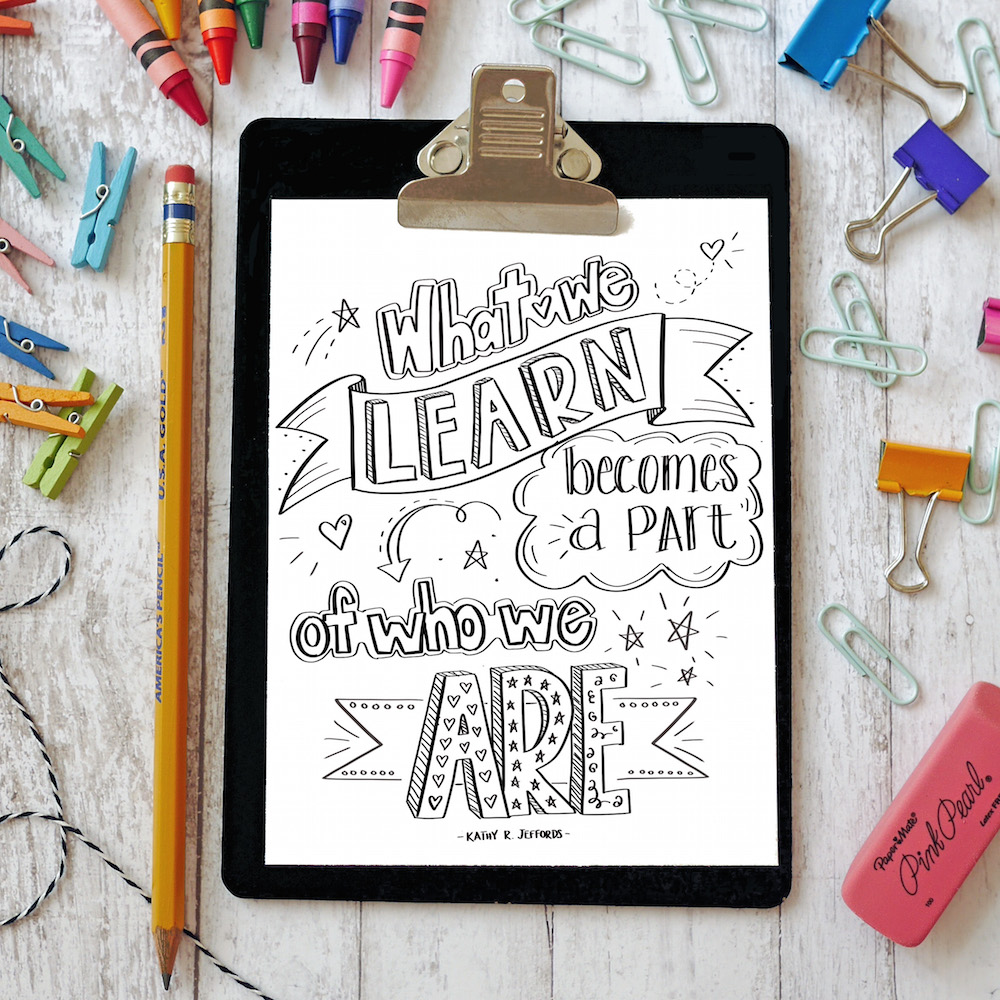 Once you've grabbed yours, be sure to hop around and check out all these lovely lettering bloggers' back to school printables as well!
Lemon Thistle – Brush Lettering Practice Sheet
Dawn Nicole Designs – Make Good Choices Lettering Tutorial
Printable Crush – Hand Lettering Practice Sheet
Here Comes The Sun – Hand Lettering Practice Sheet
One Project Closer- Back to School Handlettered Coloring Sheet
Liz on Call- Teachers Gonna Teach Printable
Smiling Colors- Brush Lettering Printable
Amanda Kammarada Handlettering – Hand Lettered Lunch Box Printables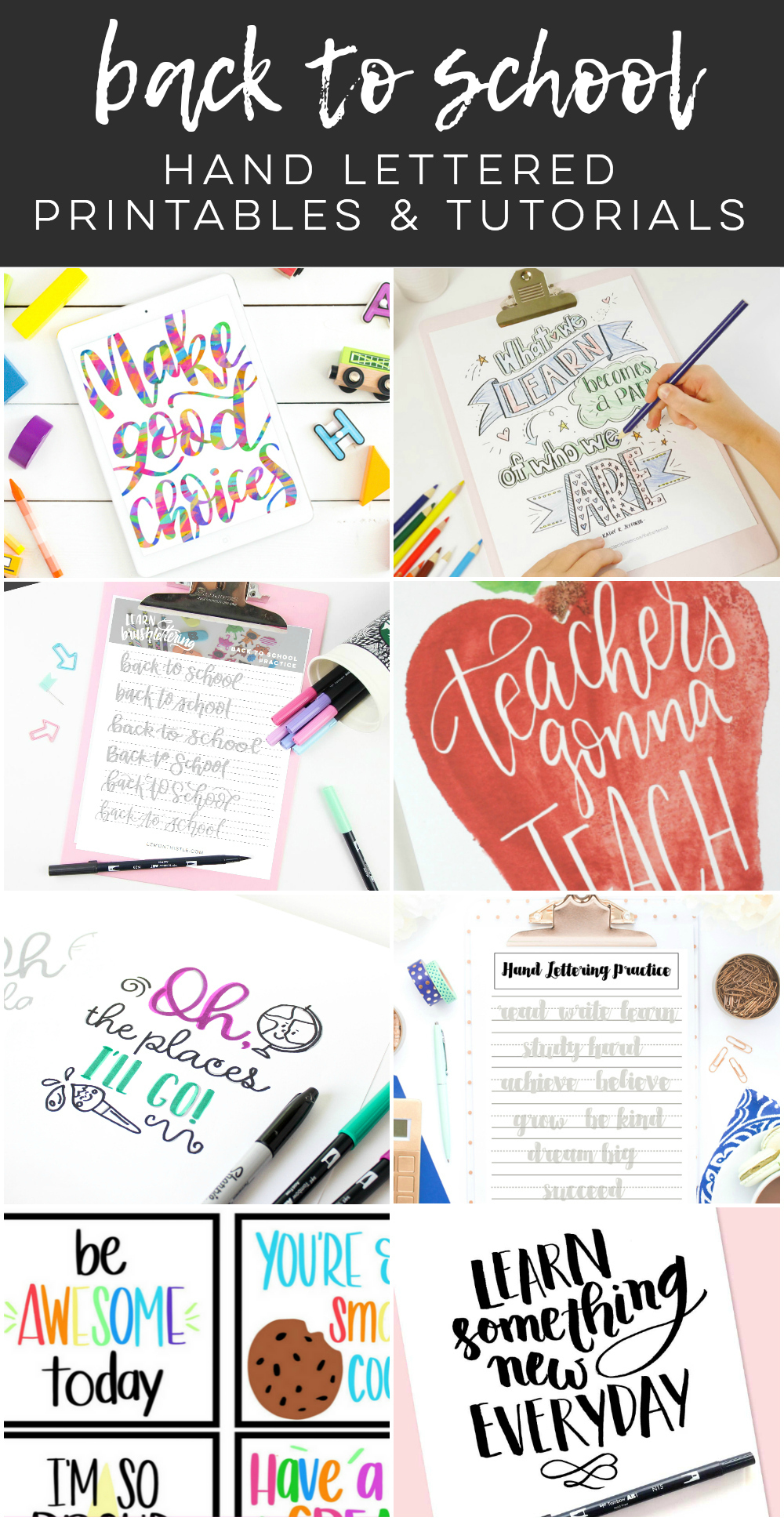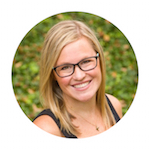 Jocie Hagan
One Project Closer
Come say hi on Facebook, Instagram, & Pinterest!
Want to learn to hand letter and make amazing, personal decor for your home?