A couple of weeks ago Joe Bianco and his crew started a triple bathroom remodel project. If you remember, Mrs. Homeowner is a real estate broker, and she and her husband were preparing to put the house on the market. In addition to updating the bathrooms they re-shingled the roof, replaced all the windows, re-carpeted a significant portion of the house and more!  Joe and his crews have completed the three bathrooms, and the homeowners are very impressed with the results. They've even begun showing the house to prospective buyers.
Before
Here's a look at the three bathrooms (demolition in the master bathroom had just started).
The Purple Bathroom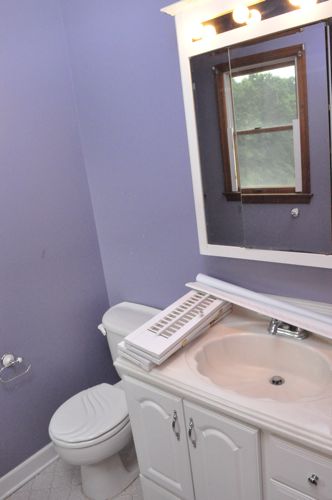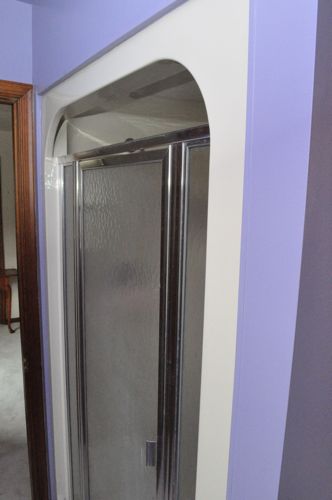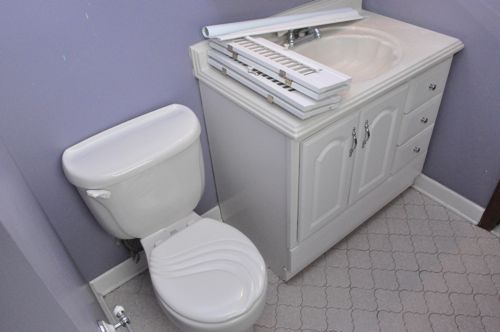 The Green Bathroom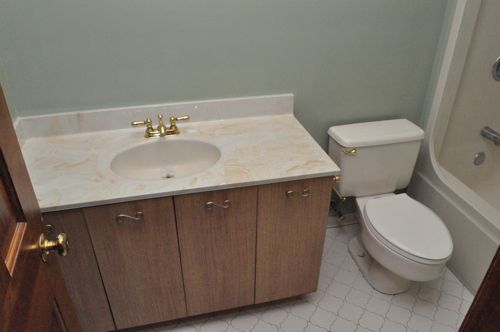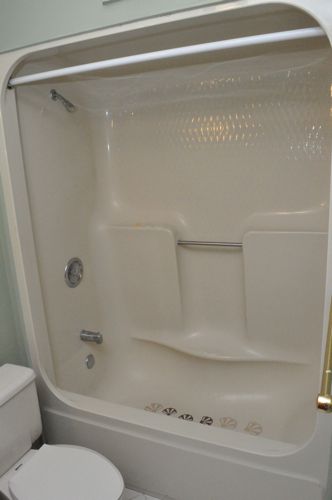 The Master Bathroom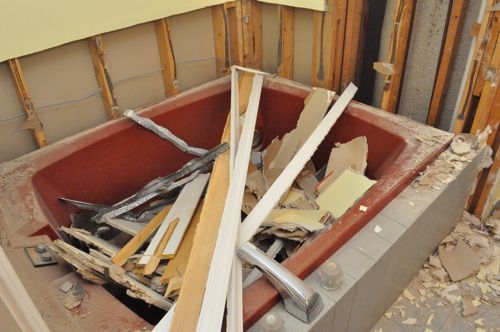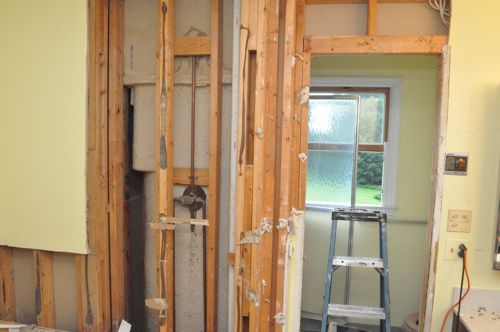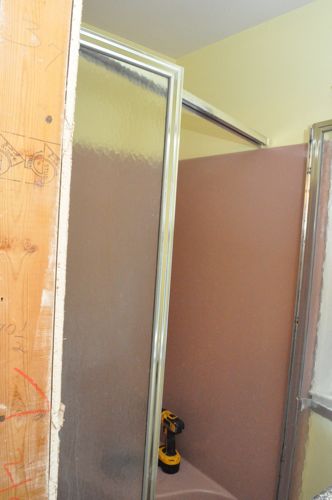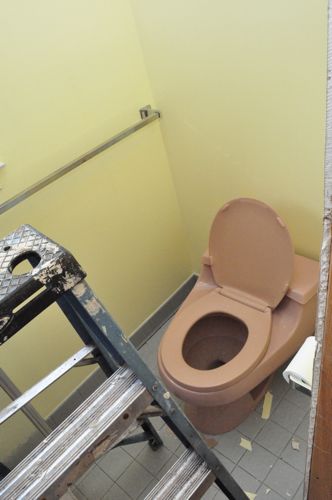 Plumbing Rough-In
After the demolition was complete, the plumbers came through to reroute pipes, move drains and complete the rough-in.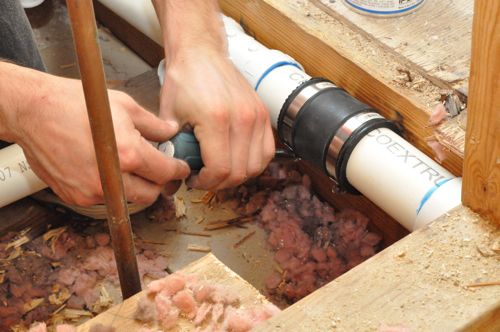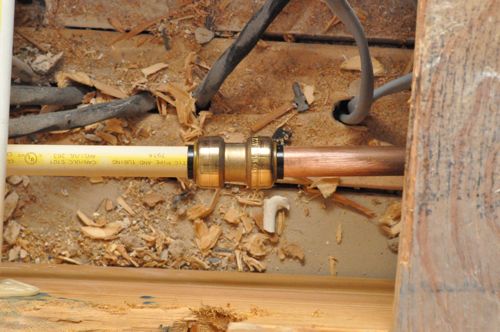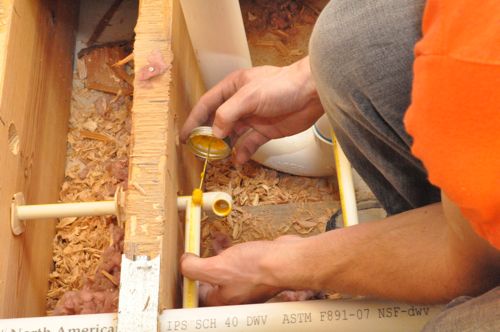 Electric Rough-In
Next up, the electricians came through to wire recessed lights, re-route cables, move switches and complete their rough-in.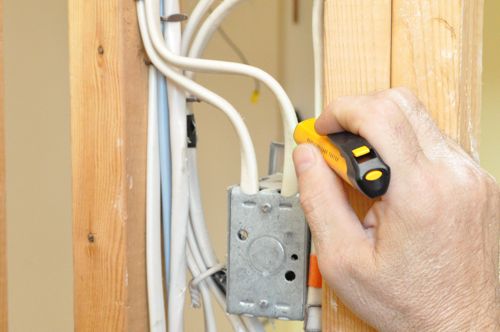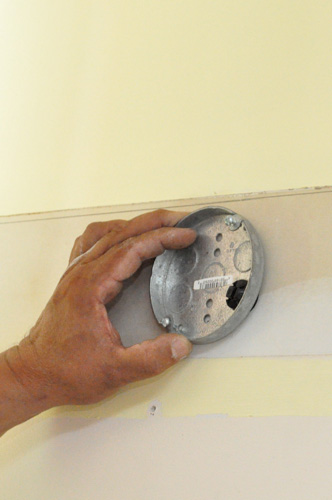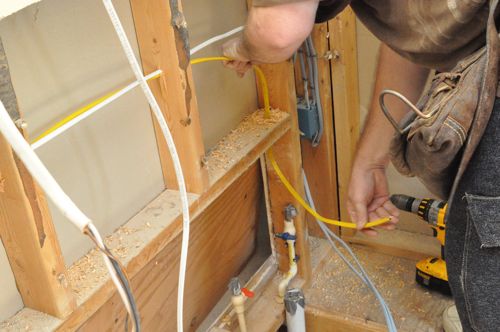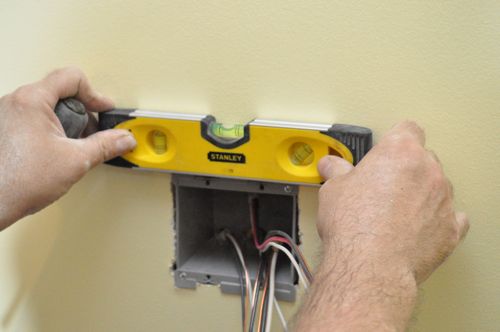 Pouring the Shower Pans
It was really fascinating to see the tile guys pour the shower pans for the two showers.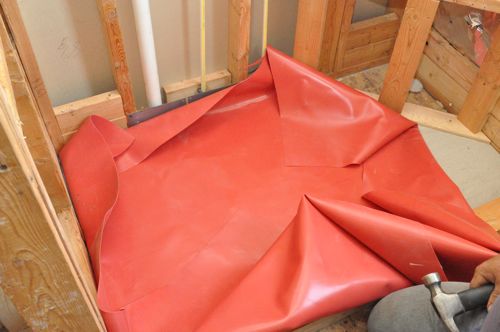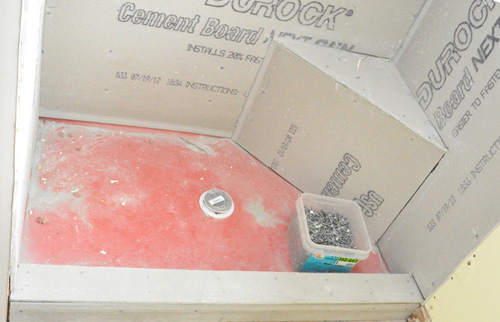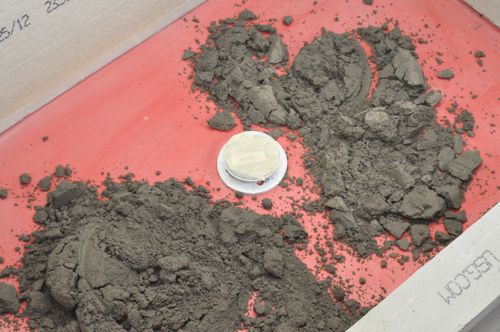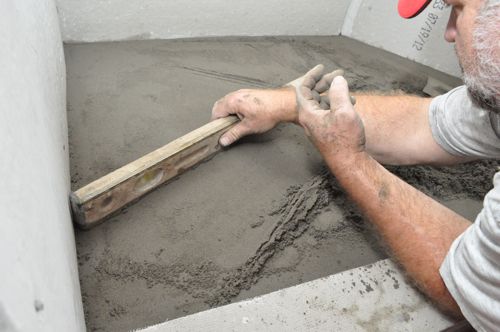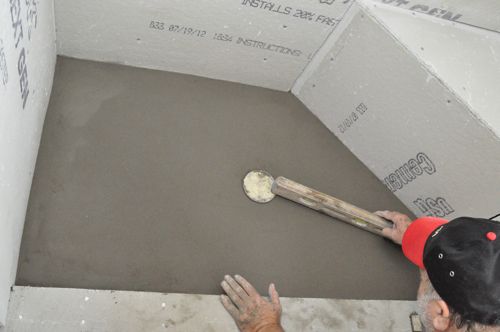 Preparing and Laying Tile
After that, the tile guys went about installing concrete board, creating guidelines and setting tile.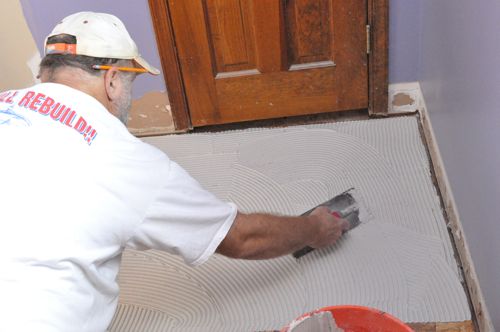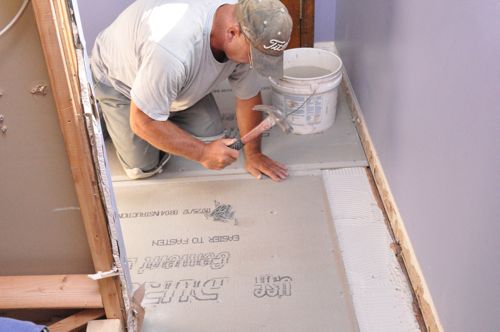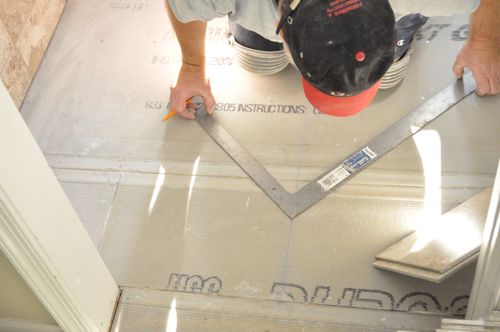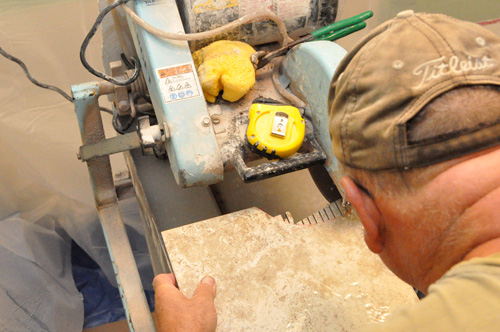 Installing the Toilets
When the tile was set and grouted, the plumbers came back to install the toilets and shower hardware.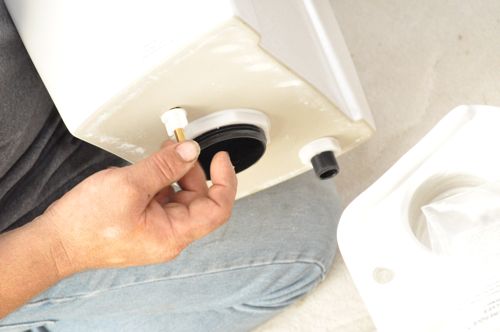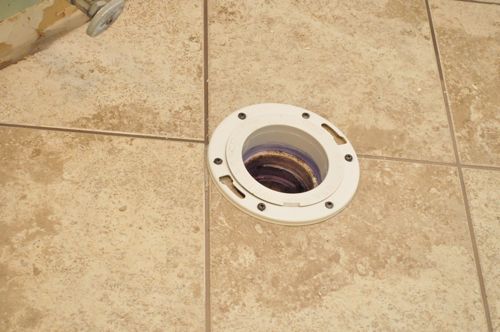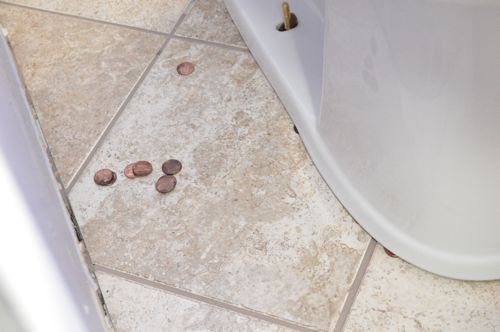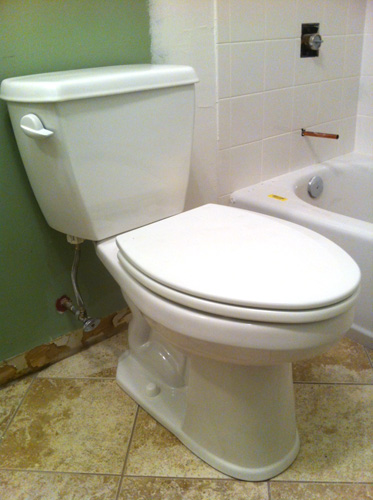 After
Here's the big reveal after all new hardware, tile, vanities, lights, showers and tubs.
The Purple Bathroom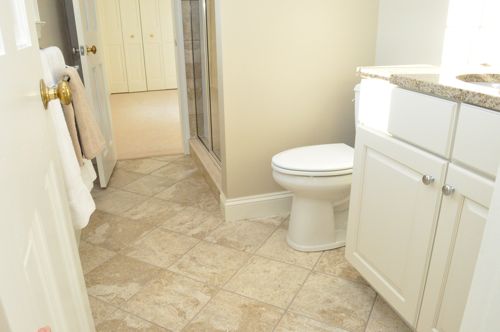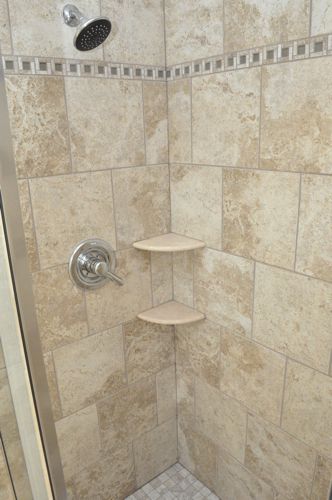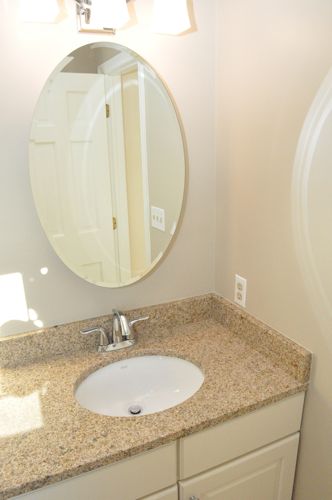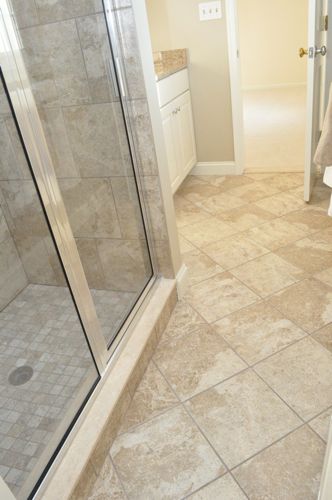 The Green Bathroom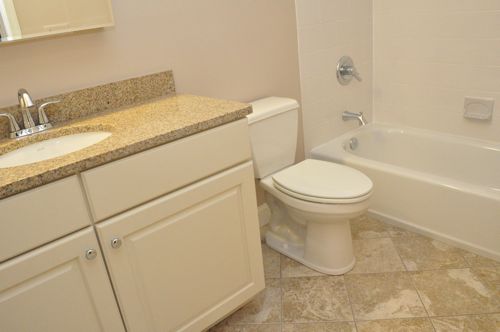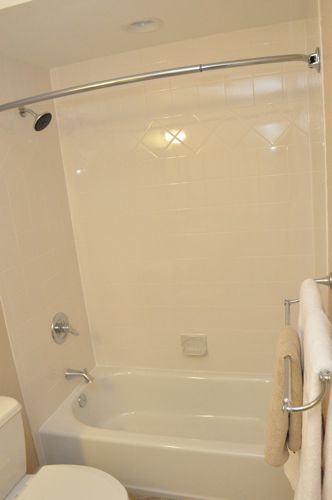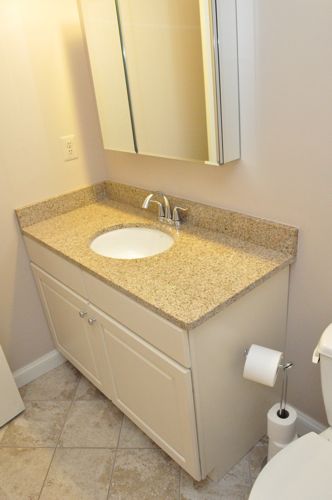 The Master Bathroom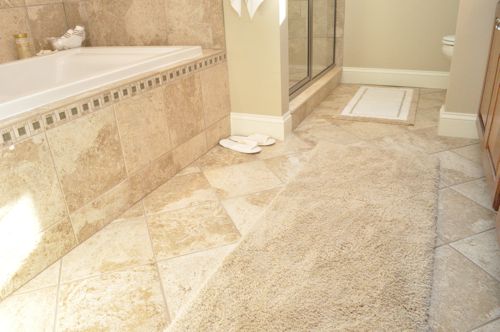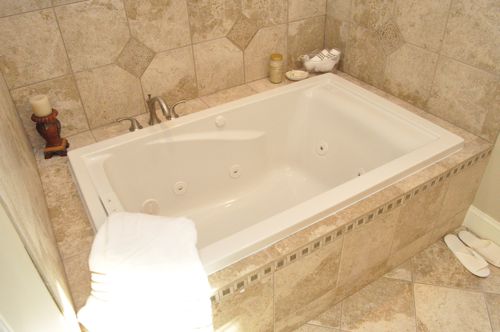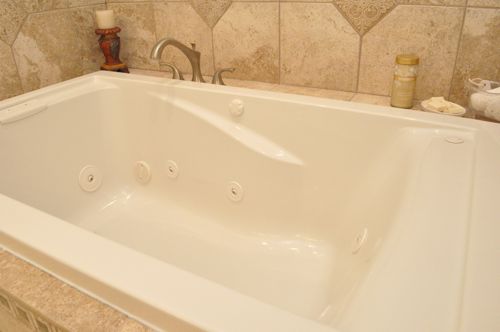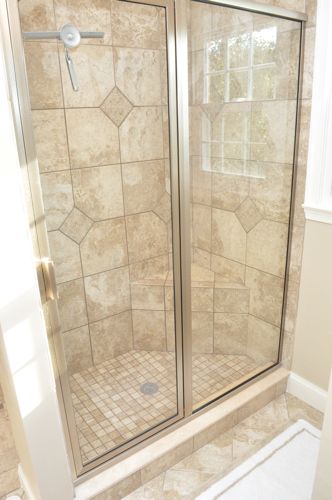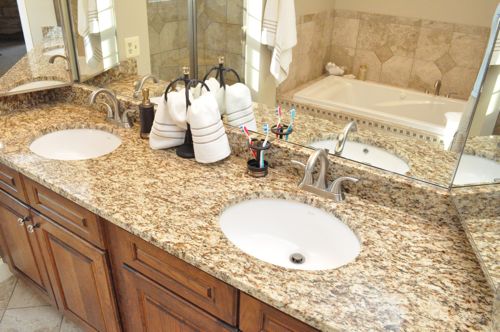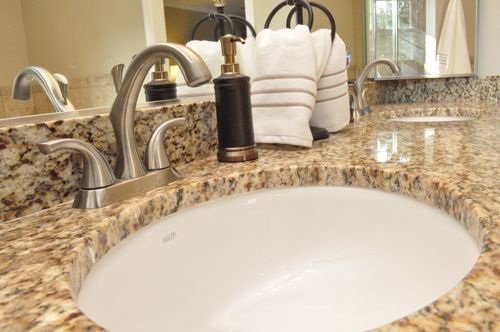 Look for our next Pro-Follow with Joe Bianco to start shortly, and I'll be spending more time with the tile guys (Jim and Rich) too.