Nothing says "summer" like this easy, no mess, two ingredient Sparkling Sangria!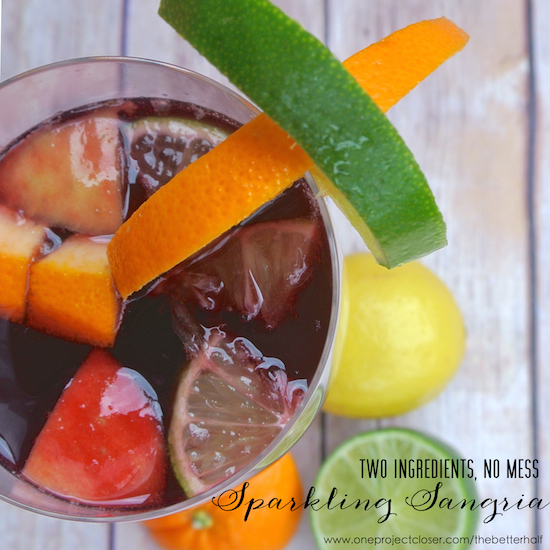 This past weekend, me and the fan were at the beach with my parents for a long weekend. It was the perfect way to recover from Haven and then a long week with Ethan out of town on business and me leading our church's VBS crafts. As you can imagine, both Ethan and I were burnt out! If you follow me on Instagram you may have seen me one night sitting on the balcony, reading my book, with my Sparkling Sangria, overlooking the peaceful waves. Life just doesn't get much better.
Anyway, what do you drink on vacation? That was the question. I have cut soda out of my life, and when I do drink its often red wine with seltzer. As I was hanging in the kitchen with my dad at the beach, we were pondering what exciting thing we could make.
I immediately thought of my girls Gwen at the Bold Abode and Jessi at Practically Functional. Both have amazing drink recipes – Gwen makes delicious sparkling water creations and Jessi has an out-of-this-world "Poor Man's Sangria" recipe. So, I thought, "Why not combine the best of both worlds?"
BAM! Two ingredient Sparkling Sangria. Dad and I originally tried it with Lemon SanPellegrino. It was very good, but when we went to the store for more, Dad suggested Orange and it was a win! Then, I tried the Pomegranate Orange SanPellegrino – "woah," is all I can say! Plus, I get to use my fabulous box wine and DIY boxed wine holder – double win.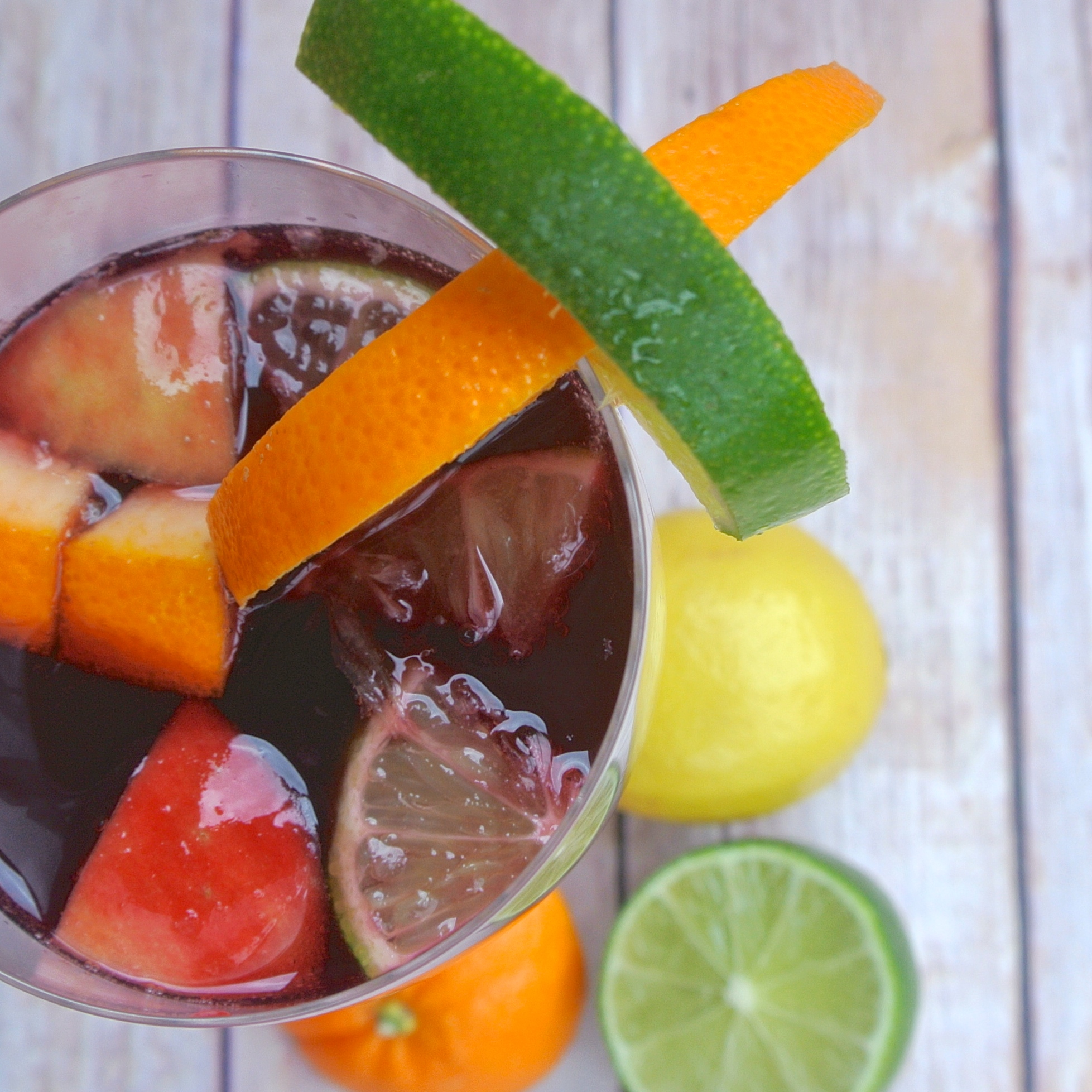 Sparkling Sangria
2014-07-24 21:56:00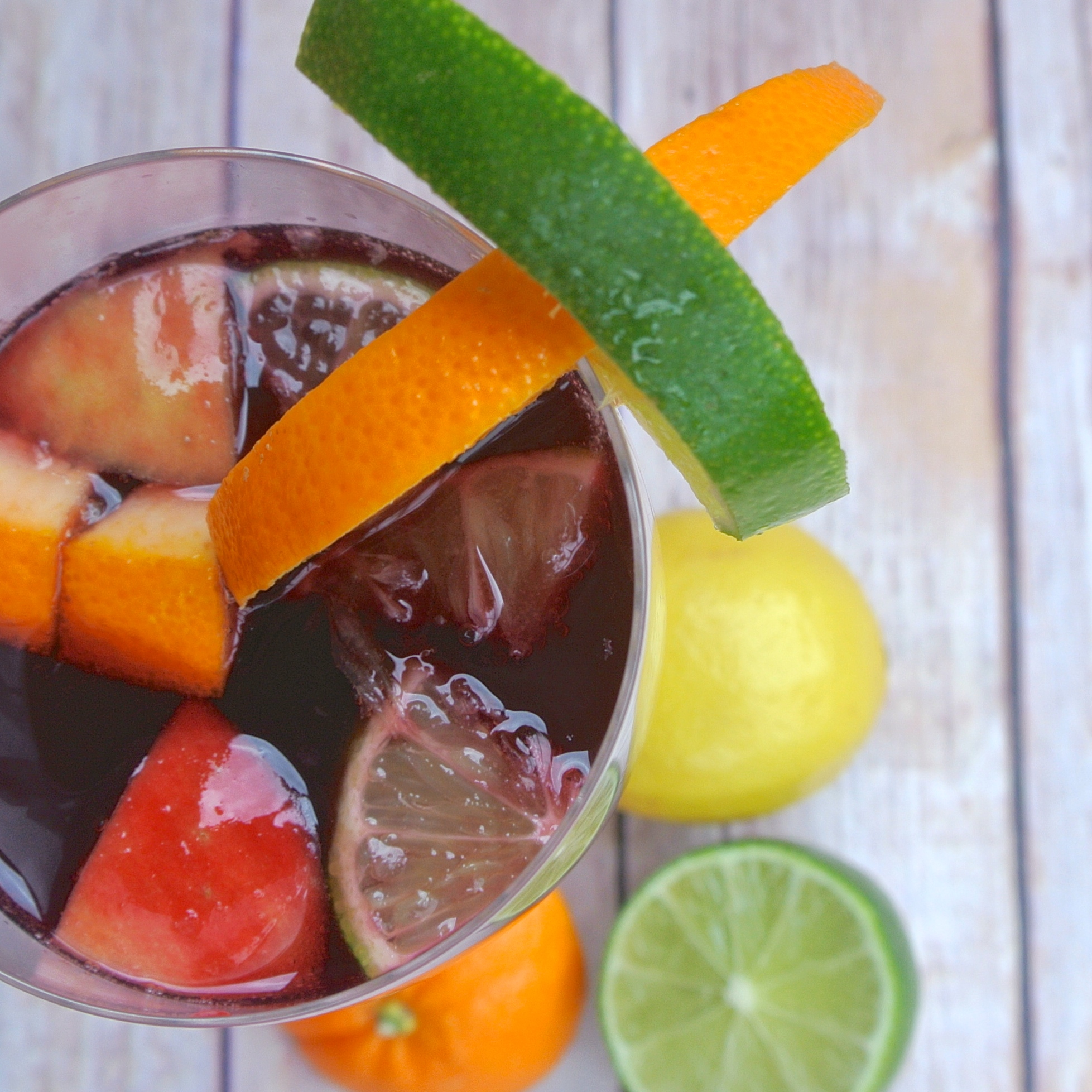 This easy, no mess, two ingredient Sparkling Sangria is the perfect summer drink with friends!
Ingredients
Orange or Pomegranate Orange SanPellegrino
Red wine
Instructions
Pour equal parts SanPellegrino and red wine. Garnish with fruit.
Notes
Yes, its that easy. Who needs a recipe?!
One Project Closer https://www.oneprojectcloser.com/
It was a wonderful trip away with the family and we are looking forward to going to Emerald Isle, NC in a few weeks with my parents, siblings, and their children. And I'm sure there will be plenty of my new fave to go around – Sparkling Sangria!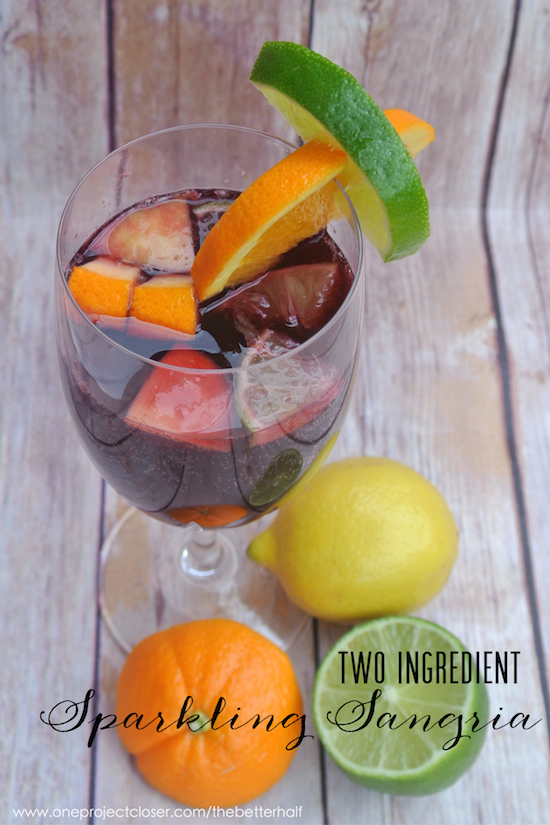 What do you think? What's you favorite summer drink?
As always, thanks for reading!