The saga of our front door continues! I mentioned yesterday that our storm door was in our sites for repainting. Well another problem we faced was the old storm door closer had broken. As you'll see in the pictures, where it was anchored to the door jamb was in poor shape so it came as no surprise when the metal bracket broke. For this project, I tried something new. Since I was skeptical about the condition of the door jamb, I picked up some DAP Plastic Wood. It worked well, but I hit one snag along the way. Maybe you'll see the problem before I point it out.
DAP Plastic Wood is a wood filler that acts like real wood after it hardens. It can be sanded, stained, cut, drilled, and painted just like real wood. Most importantly, it can hold screws like real wood too.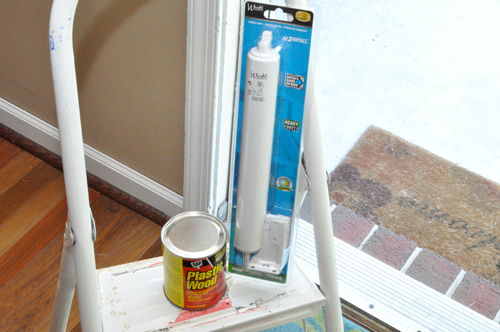 Our door closer is mounted at the top of our door, and I'm actually surprised it held on for as long as it did. Check out these pictures to see why.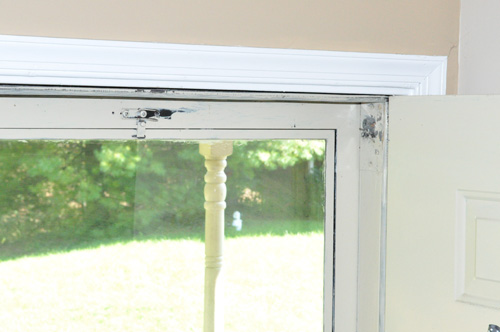 Not all the screws are visible in this picture but I counted 11 all together (securing the metal plate and the closer bracket). For that reason I wasn't sure what to expect when I pulled the metal plate off.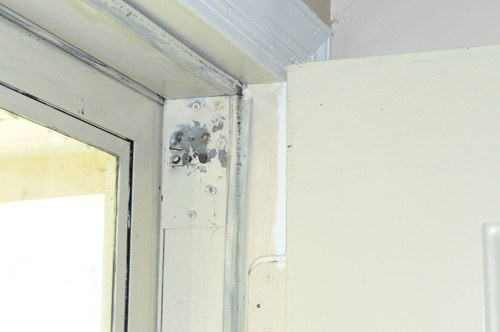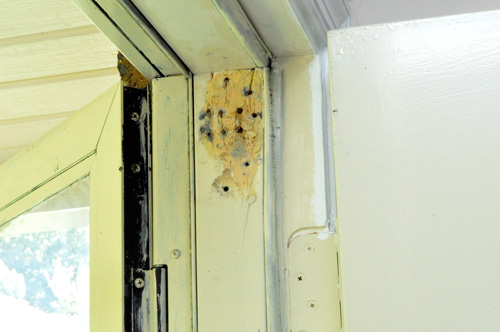 Using my Dremel MultiMax, I cut away some of the questionable wood. The surface layer sort of flaked. Fortunately, I quickly found solid wood underneath.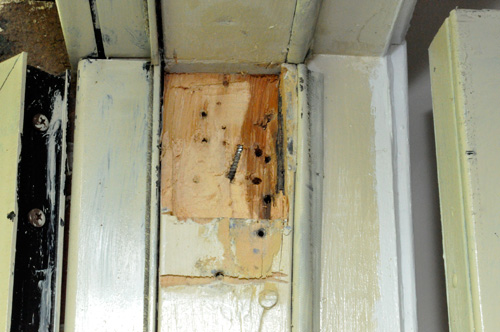 Next, I borrowed a tip from Peter over at Dover Projects and put in a few screws hoping they'd provide the wood filler with some extra grip. Has anybody else done this?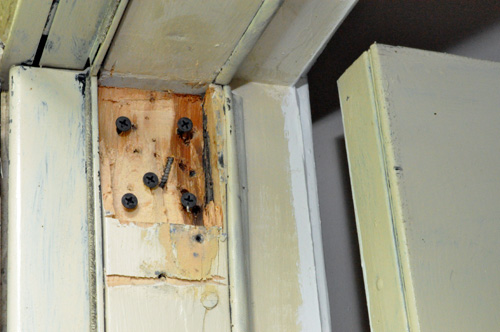 The instructions for DAP Plastic Wood state that you should apply it in thin layers, and let each layer dry before adding another. I didn't think my door jamb needed that much so I smeared a big glob in place.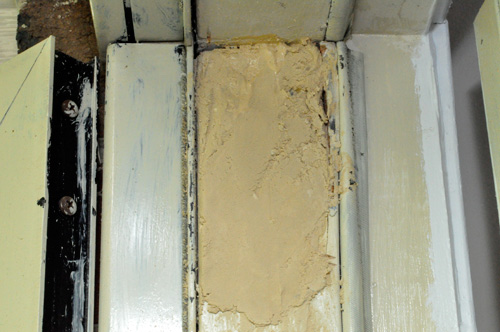 I was wrong. I've learned that if you apply too much filler at one time, it will take days to dry. Even after I thought it had hardened and attempted to mount the door closer, I quickly realized the error of my ways (because the bracket started sinking into the filler!). I gave it some more time and cut out the small, damaged section. Here we are on attempt numero dos after drying and sanding.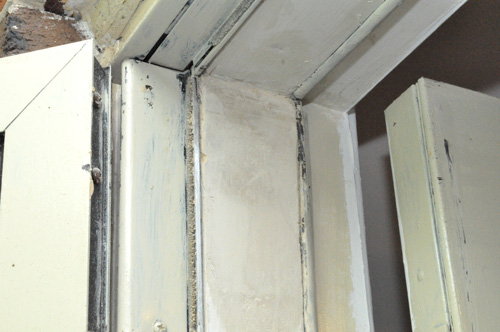 After some painting, I installed the new door closer. You might notice that the storm door has some fresh paint too. More on that tomorrow.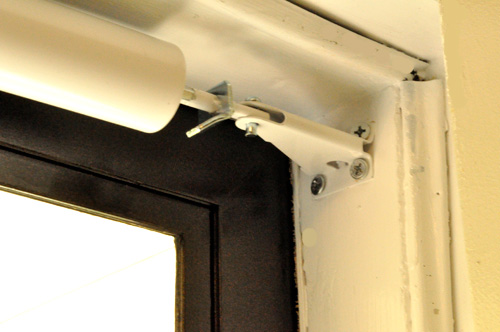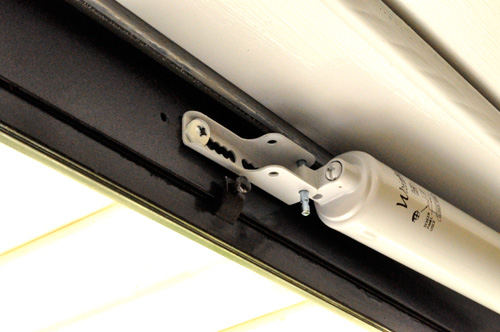 I'm pretty pleased with how it turned out. I still need to perfect my wood filler technique, but that's mostly because I can be a bit of a perfectionist.