There's plenty of talk about eco-friendly building, but you don't always see how these sustainable ideas can be brought to market. About a month ago I visited the Smart Home Exhibit at the Museum of Science and Industry in Chicago. It was very cool to learn how they've implemented technology to create the "greenest home in Chicago," and what really came across was the heavy emphasis on efficient systems. As consumers, we often focus on buying efficient products like LED light bulbs. While they are beneficial, LED bulbs have a relatively low impact. If we fixate on green products, we'll miss out on the huge potential that a better workflow can bring. The Smart Home Exhibit is more of a "concept home," but it really illustrates this point well. Here are two examples of what I mean.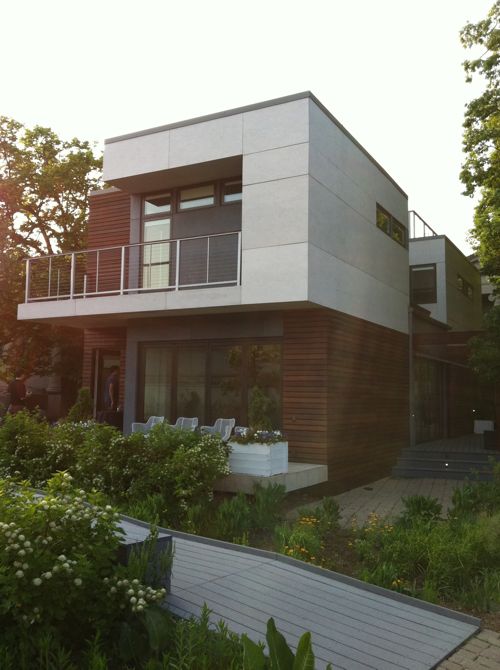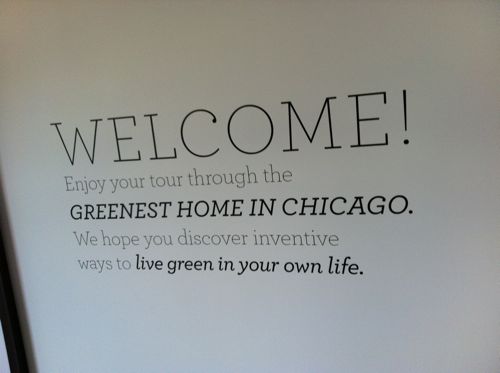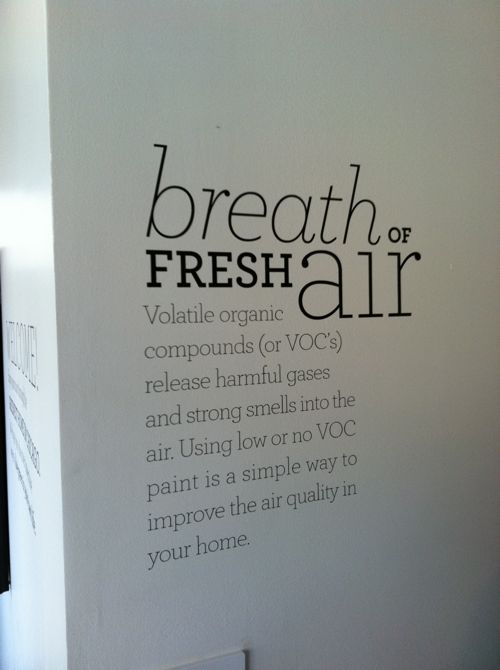 Green Roofs
From the ground up to the roof, Smart Home's landscape design demonstrates an eco-friendly aesthetic with systems that sustain and replenish the environment: green roofs, Ipê decking, rain barrels, bioswales, porous paving and rain gardens.
At the exhibit, I learned how the green roof helps insulate the home and reduce the urban heat island effect- when a metropolitan area which is significantly warmer than its surrounding rural areas. The roof also absorbs rainwater and minimizes runoff. The plants are watered with "grey water" from showers, rinse water, etc. and rainwater collected in underground rain barrels. The plants they grow are vegetables and herbs, or native plants that attract beneficial insects. A green roof plays a significant roll in the energy and water efficiency of the home, and provides so much more than just protections from the elements.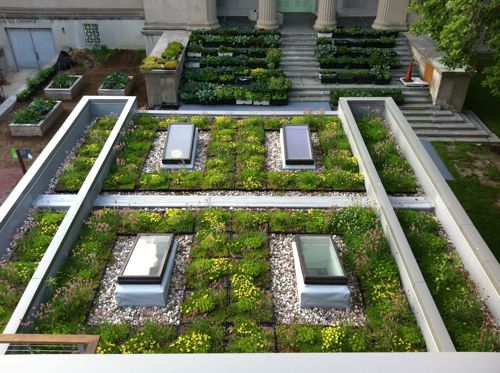 The Command Center
It's a special home to be outfitted with the latest in smart technology by Gizmodo, and they spared no expense. The automated smart technology system controls heat, window treatments, lighting, tracks utility consumption and more. Why is this important? Optimized skylights mean more natural light and better ventilation, reducing the need for artificial lights and air conditioning. Adjusting the shades prevents the room from getting too hot. Tracking the energy needs of each individual appliance ensures they hit their full potential. Hibernation mode does exactly what you think- minimizing energy use while on vacation. The command center also tracks the energy being produced by the solar rooftop film and wind turbine.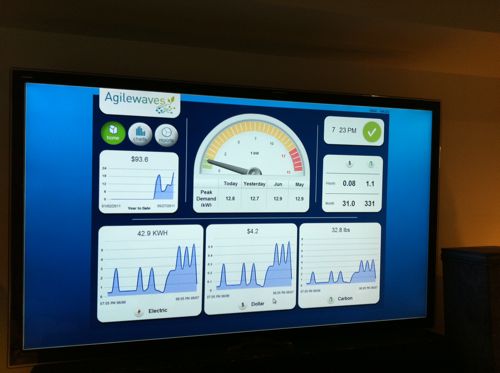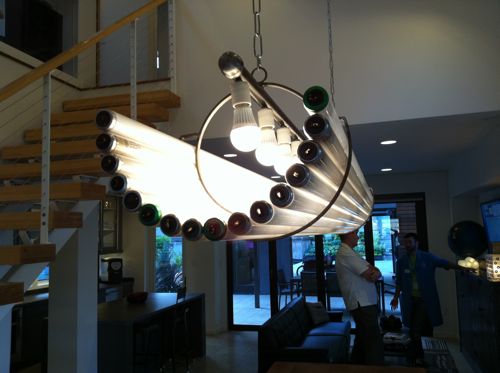 I share these examples not to say that green products don't have importance. Quite contrary, specific products like spray-in foam insulation can play a big roll in implementing a green system. My point is that a more efficient workflow is important because it has bigger payout.
What typical processes can we all improve to have less impact on the environment around us? Do you see ways to implement a green system?