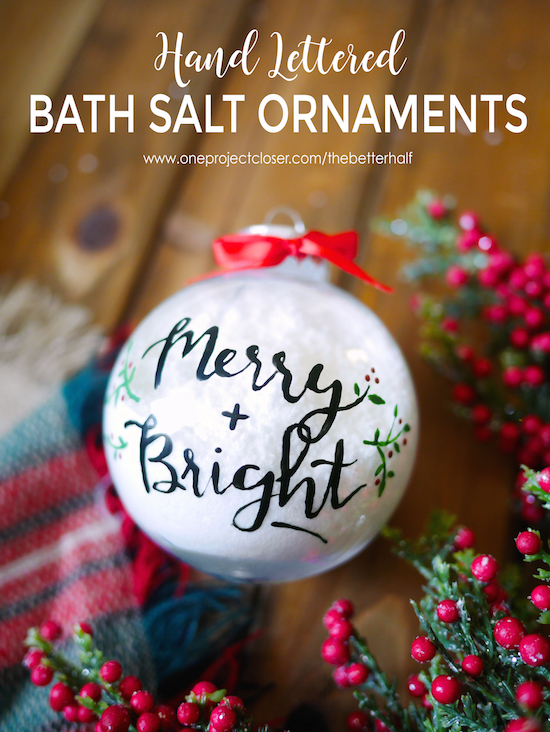 Every year, I rack my brain for a thoughtful, personal gift I can give to my kids teachers. This year, I am excited to gift these adorable Hand-Lettered Bath Salt Ornaments with Free Printable Tag, and of course, I'm going to share them with you as well!
Before I go too much a further, a big shout-out to the teachers out there! I know how much time, effort, and love you put into our kids and don't nearly get the recognition (or pay) you deserve. I decided to make these Bath Salt Ornaments with Free Printable Tag this year, as a part of a relaxation gift basket including handmade soap and a lotion bar, in hopes our teachers get some much deserved pampering over the holidays.
This post and shopping list includes affiliate links. It will cost you nothing extra but I will receive a small portion. Links like this help me to bring you more great DIY projects in the future, so I appreciate your support by shopping using these affiliate links.
Shopping List
How to Make Bath Salt Ornaments
1. Fill the ornament
This seems like a "duh" step, but trust me, it matters that its first. We did these for a ladies craft night, and it is easier filling the ornament first than trying to work around wet paint. You can play with the proportions to your own taste, but I found this worked best, and did not end up clumping together over time.
Tip: use plastic ornaments if you have children. I sure didn't want all my hard work ending up shattered on the floor. But, glass is better if using citrus oils.
Stir together 1/2 cup Epsom with 10-20 of your favorite Essential Oils (I like 2/3 Orange and 1/3 Peppermint)
Add 1/3 cup of Baking soda and stir together
Use a funnel to add mixture to the Ornament
Replace the top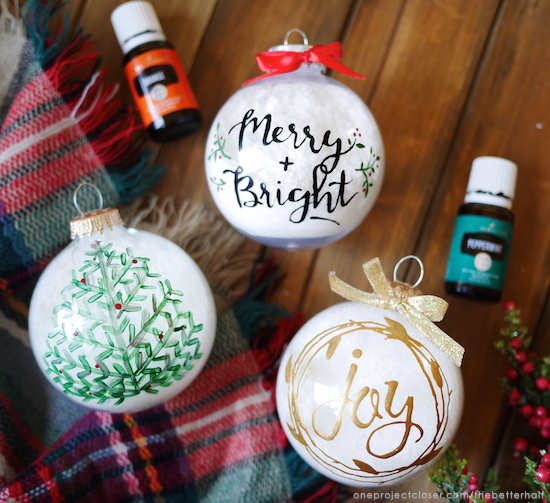 2. Paint the Ornament
There are lots of ways to go about this and the designs are endless. I painted the "Merry and Bright" and "Joy" using a fine tip applicator. (Thank to Carol at Weeknight Dish for the inspiration on the joy ornament – her's looked even better!) My friend, Jess painted the Christmas tree using Glass Paint brushes and I think this is the design easiest for beginners who may not be comfortable working on a rounded surface.
3. Add a Cute Bow
I used hot glue to affix a bow to the metal ornament hanger top. I did not tie the bow around the hanger so that it would be easy to dump out the bath salts, and then hang the ornament back on the tree.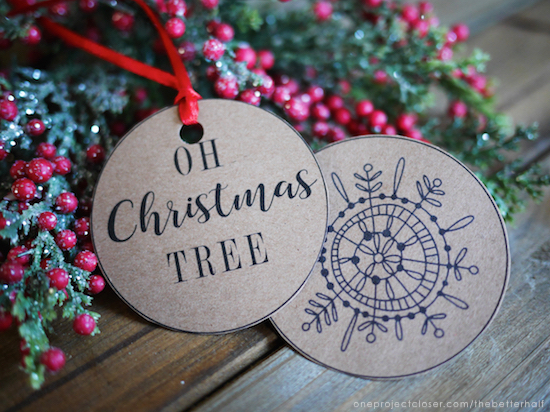 4. Print Out a Tag
I love having cute and unique gift tags to give along with my gifts. And since I made them for myself, I figured I would share them with you. I printed them on brown kraft card stock, but you could use any color card stock you like! On the back of each tag, I wrote a personal message, inviting my recipient to "dump epsom salt bath into warm bath or two foot soaks, then hang ornament on tree to enjoy year after year." PS – the glass ornaments in particular are quite heavy so you might want to only hang on the tree once empty.
Click here to download free printable!
*Printable is for personal use only*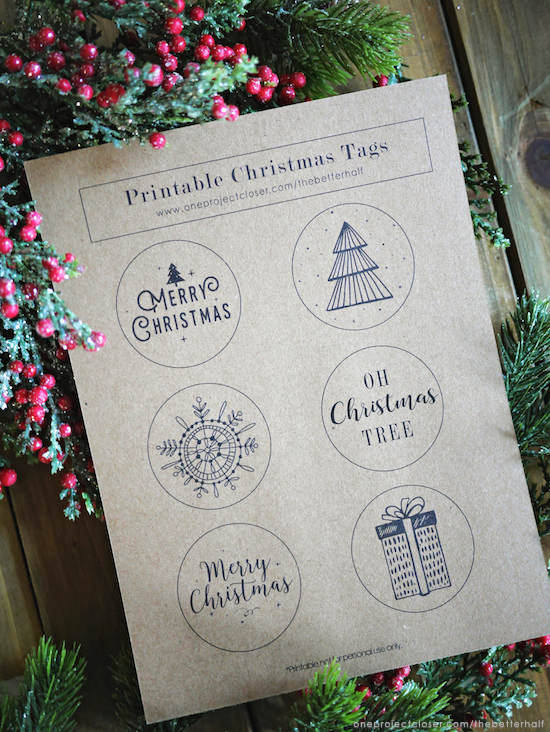 5. Give the Best Gift Ever!
I hope our teachers love these ornaments (and relaxing bath soaks) as much as we do. These bath Salt Ornaments make the perfect last-minute gift!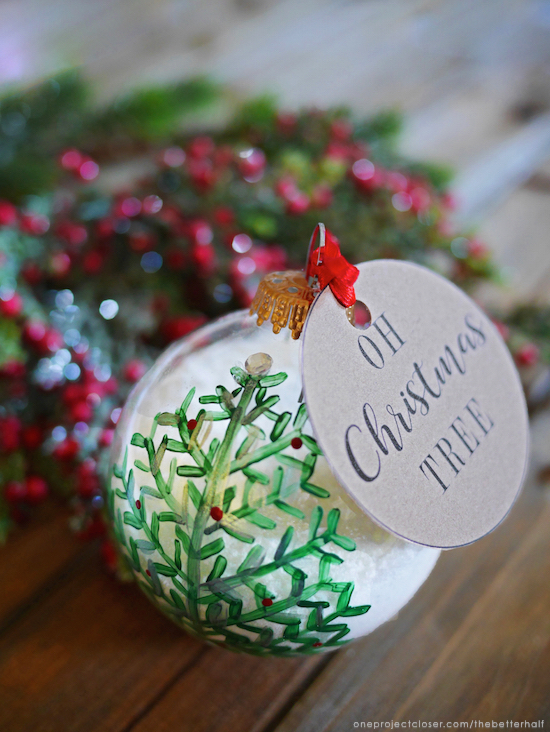 What do you think? What scent will you add to your DIY bath salt ornaments?
As Always, thanks for reading!

Don't forget to check us out on Facebook , Instagram, & Pinterest!
Be sure to check out other ornament and holiday Essential Oil posts while you're here!
DIY Scented Wood Slice Ornaments