It's been quiet around OPC, and that's because I've been away at the annual Milwaukee & Bosch media events. It just so happened that these two competitors scheduled their events back-to-back, and that kept me busy all last week. If you missed it, here are some of the new (and soon to be released) products from Milwaukee. Today I'm going to show you some of the cool, new tools from Bosch.
GSL-2 Surface Laser
Bosch has just introduce a surface laser that scans a floor for level and flatness, and you can imagine the impact a tool like this will have for tile, hardwood and other flooring installers. The GSL-2 (which reminds me of Wall-E) scans a radius of up to 60 feet, features remote control and a target plate to determine height deviation. It includes four AA batteries, and can be powered by the Bosch 12v battery pack (not included).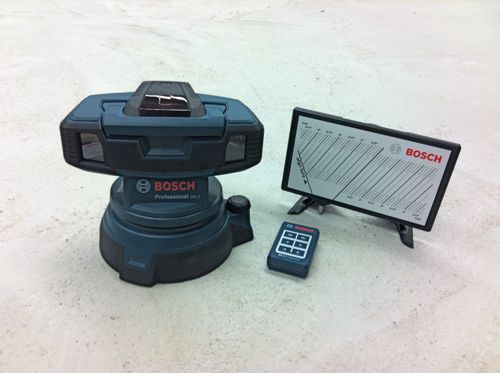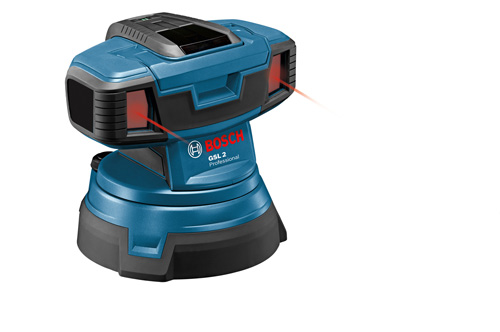 CM12 Job Site Miter Saw
Job site portability is a key factor for most contractors, and it was a major focus when Bosch introduced their GTS1031 table saw (review) last year. This year, Bosch follows up with the new CM12 compound miter saw. Engineered for one-handed carry and weighing only 43 lbs., the CM12 is easy to maneuver and setup. Furthermore, you don't need to sacrifice cutting capacity with 8″ cross cuts and 6″ miter cuts at 45°.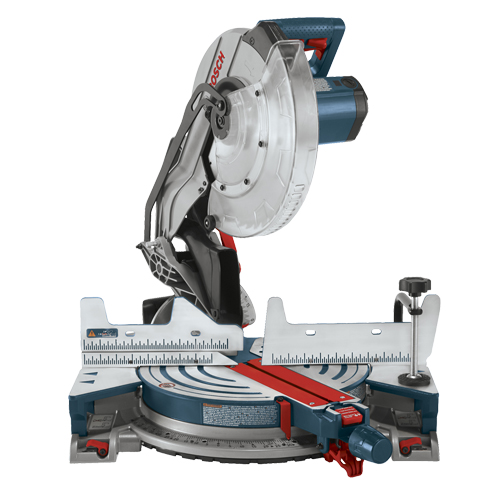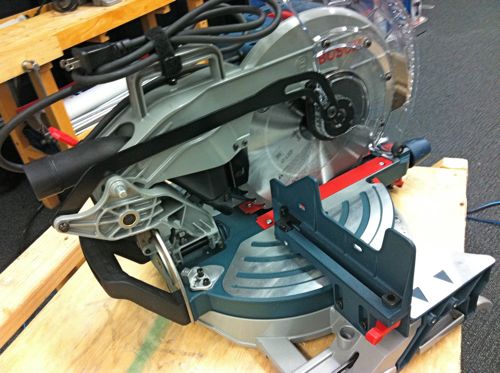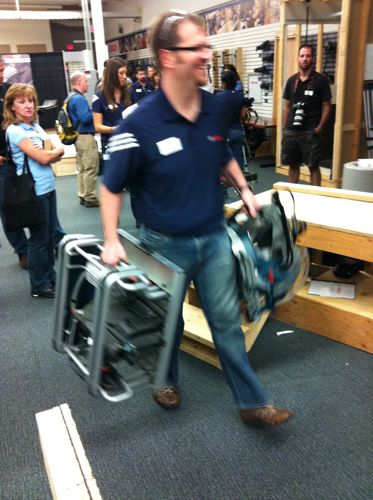 Speed for Metal Jig Saw Blades
Cutting through metal is slow, and it's an easy way to burn through blades. Bosch had that in mind when they developed their Speed for Metal t-shank blades that deliver 2x the speed and 4x the life when compared to conventional metal-cutting jig saw blades. Another cool feature is the tapered back which (slightly) pivots the blade as it moves against the alignment wheel for a sort of "orbital" action.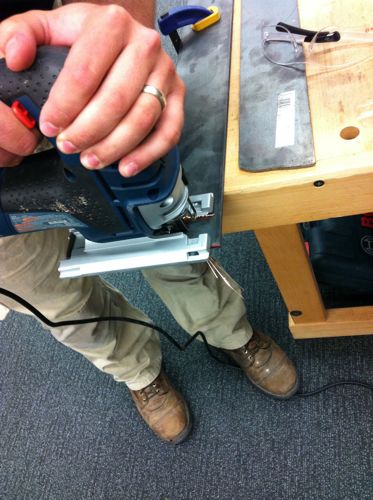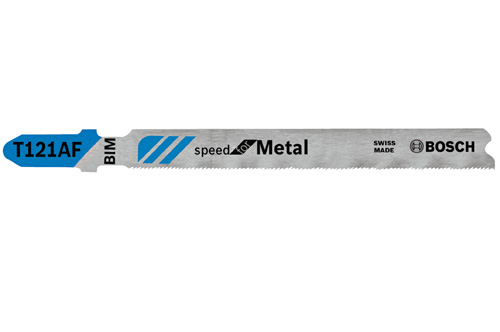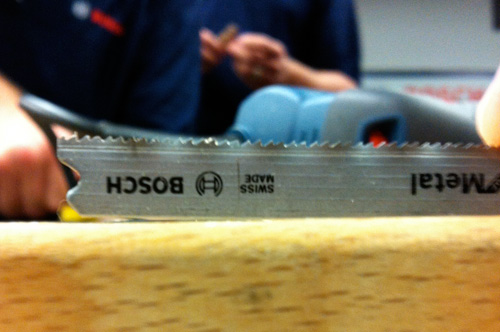 23 Ga. Pin Nailer
There's nothing more frustrating than when I realize my nail gun is empty and the past five nails didn't actually fire. Aside from being a great pin nailer, the FNS-138 features a "low nail indicator" and dry fire lock-out when the clip is empty.