Out with the crib, in with the big girl bed. I'm not gonna lie, I was pretty sad saying goodbye to the crib. But I held it together with my excitement over painting my first big piece of furniture with Annie Sloan Chalk Paint. I did a chalk paint experiment last week on a vase in my dining room, comparing homemade chalk paint with Annie Sloan. I was glad for the practice run and excited to give Lucy a new big girl bed, so the tears stayed away for the most part.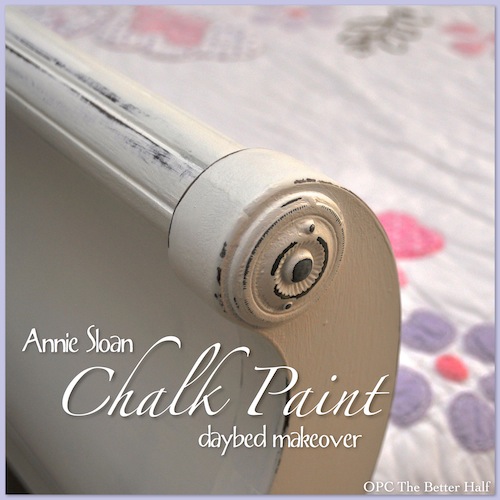 Lucy's "Before" Room
This past weekend was The Great Furniture Swap! My old boss who lent us the crib and dresser came to pick it up Saturday morning. Here was the room before the swap.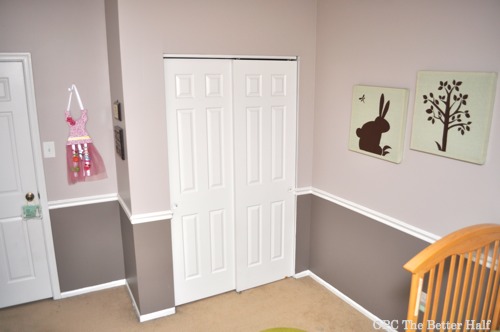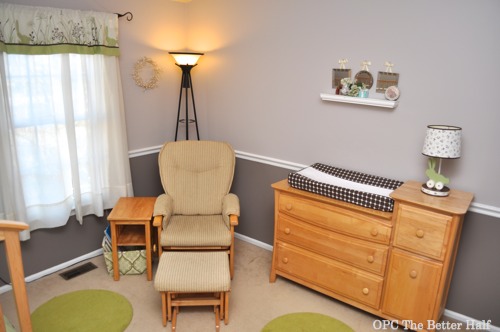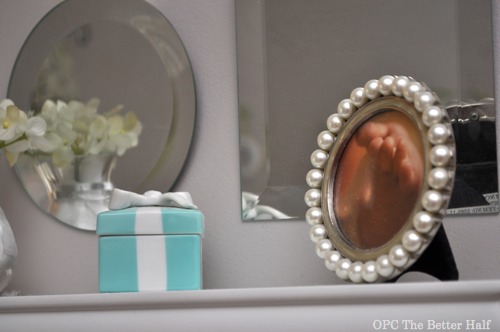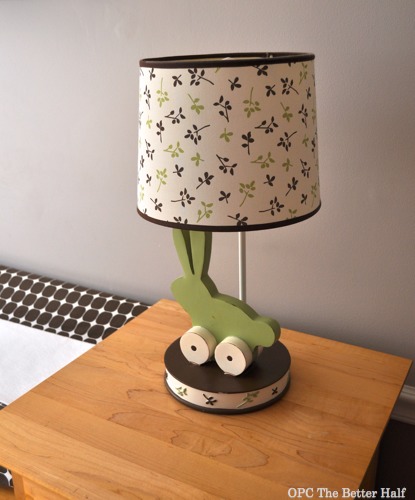 These were my first DIY wall decor I ever attempted, 4 years ago before Izzie was born. They have always been my favorite part of the room and I have yet to part with them. lol. BTW, check out the post and the comments – you will never guess who was a fan!!
Keepin' it in the family: The "Before" Day Bed
Saturday afternoon (just a bit after the crib was picked up), my sister, Erin and her family brought Lucy a day bed that one of their daughters was done using. Unfortunately, it came disassembled, so I only have the picture my sister texted to me when she offered the bed. BTW, her house doesn't normally look like this – this picture was taken as they were changing up the kids' rooms and beds…oh, it's a 10-year-old girl's room. lol.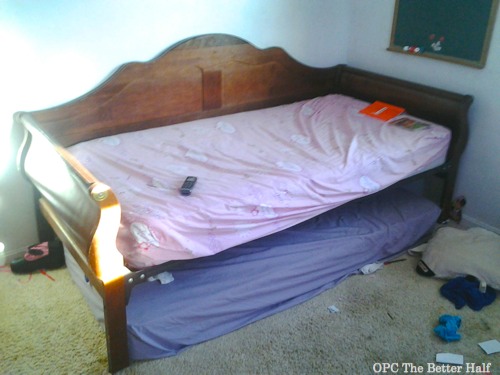 Apart from a few boogers, pieces of old gum, and small dings, the solid wood bed was in great condition.
Annie Sloan Chalk Paint
I had bought Annie Sloan Chalk Paint, pure white, a month or two ago in anticipation for this project. So once the kids were playing nicely outside on our uncharacteristically warm day (seriously, it was 60 and sunny), Erin and I got to work painting. Work is probably too strong a word… sun + painting + wine + sister time = best day ever!
Due to the afore-mentioned boogers and gum, we wiped the bed down with mild soapy water and a rag to get off any goo. There were a couple of gum spots that wouldn't come off, so we lightly sanded those. Erin was kind enough to let me take pix of her – isn't she pretty?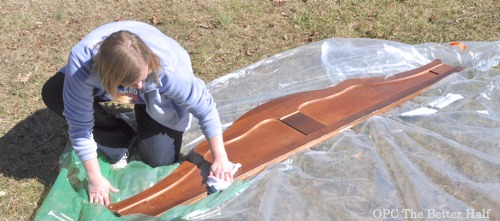 After the pieces dried and I gave a paint a flip and shake, we worked together on each piece, one at a time. From all I had heard, it was supposed to be a one coat process. We didn't want to coat it too thick partially because it was drying so fast and we didn't want things to look uneven.
In all, it took about 3 coats to cover the dark stain and some spots still look thin. I decided not to worry too much about it since I was planning on distressing it all anyway and we were running low on paint.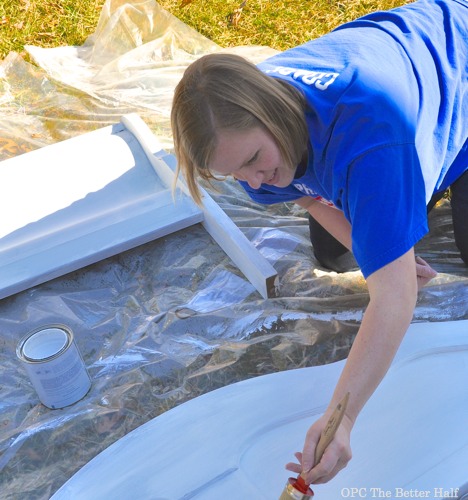 I let the pieces dry over night inside, and then the next morning, I grabbed my sanding block to distress it. I chose to sand the high points of the furniture and lightly sand other spots just to even it out. I love the effect of it!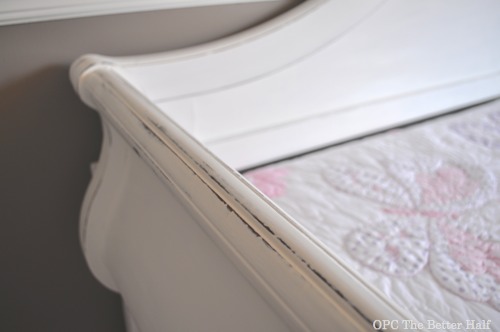 We then assembled the bed,  and I waxed it using Annie Sloan Soft Wax, Clear. Man does that stuff stink – I was so glad to have a pretty day to work with the windows open!
Chipping Chalk Paint: Our Solution
As we were painting, we ran into a bit of trouble. With only one "arm" of the day bed, each of the 3 rounded parts began to flake as the paint dried. We tried to paint over it and the flaking/chipping got worse.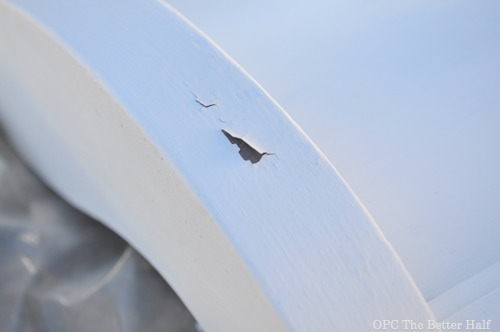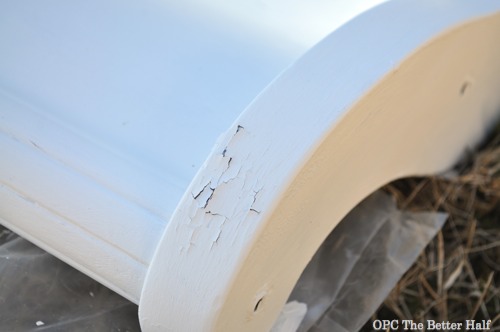 We sanded it down, and painted it again, and that worked in the two of the three sections. On the third section, it was like the infection had spread and it just looked worse.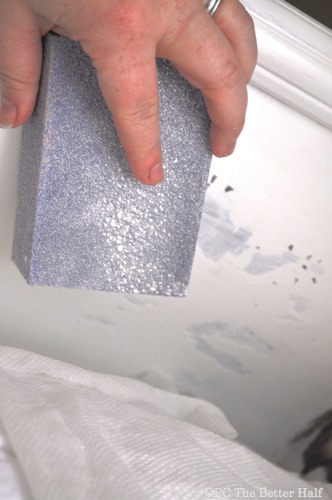 Because I wasn't sure how to approach it next, I just waxed over it all! haha. This morning when I checked on things, the chipping had stopped and the wax seemed to help.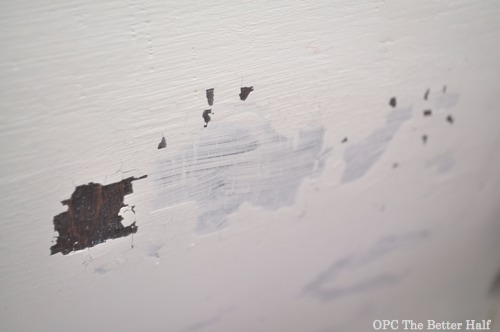 I lightly sanded the area to smooth out the difference between the wood and the chipped paint, then coated it a couple more times with the Annie Sloan Chalk Paint. After it dried, I sanded again to even it out some more, and then finally waxed it again. It's still not entirely smooth, but it works…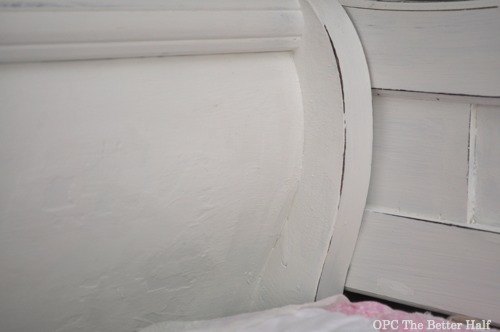 The "After" Day Bed
Ahhhh, what a big difference! Lucy is in love with her new big girl bed. Izzie loves it too – although she suggested it would look even better with glitter. haha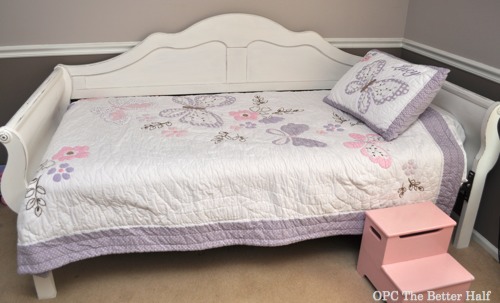 How do you like the new Pottery Barn quilt and sham I got? I LOVE LOVE LOVE it!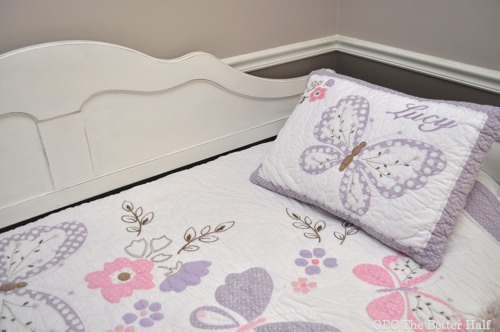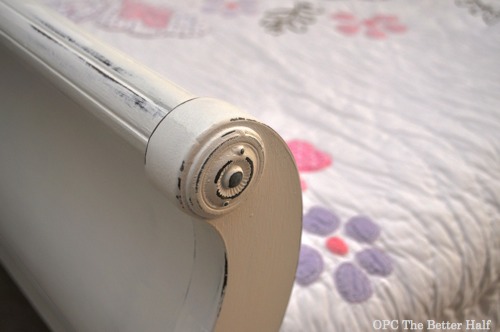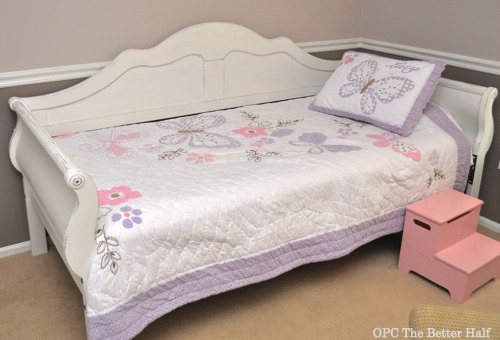 Lucy also wanted to show off with her new big girl bed.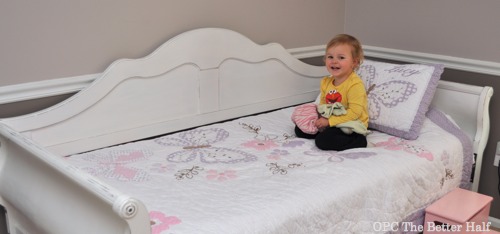 It doesn't really relate, but she also wanted to show you Elmo. Can you tell she loves Elmo?!?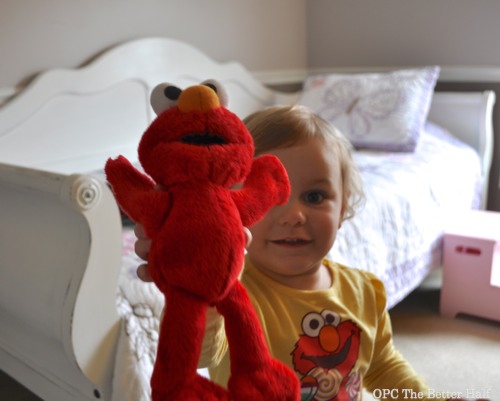 Minus the flaking/chipping problem, I was very pleased. I had hoped it would take less paint and less coats, but I am eager to see how it will compare to the homemade version when I do a side by side comparison in the coming weeks. So stay tuned for that and more updates to Lucy's big girl room!
Thanks for following along on my daybed redesign using Annie Sloan Chalk Paint!