Welcome to OPC's The Better Half. My name is Jocie, and I love to craft and DIY my home into something wonderful as I strive to be both thrifty and fabulous. I hope you enjoy comparison of Annie Sloan Chalk Paint vs Home-made Furniture Paint. If you enjoy this article, check out some other recent crafts and consider subscribing to The Better Half (email or RSS). Also, feel free to share this tutorial on Facebook and give it a +1. All the buttons float along the left side of your screen. Thanks!
I am brand-spanking-new to the world of chalk paint but I've heard amazing things. We have a bunch of big furniture painting projects coming up (Lucy's daybed ASCP makeover and my dining room buffet) and I wanted to preview the materials before using them on something that really mattered. I'm hoping to do a big side-by-side comparison of homemade chalk paint vs. Annie Sloan in the coming future, but for now, I wanted to share my vase experiment with chalk paint!
Chalk Paint: The Quick Skinny
If you're a chalk paint newbie like me, you might be wondering, what's so great about chalk paint? First, you can paint furniture (and pretty much anything) without sanding or priming. Obviously, that cuts down the work a great deal! Second, it has a beautiful matte finish that can be easily sanded to look vintage and distressed. Wait, do number one and two discount each other? No. Once given a good coat or two of wax or poly, the chalk paint is super sturdy and can withstand a beating. Need, I say more?
Before: A Plain Ikea Vase
I've had this vase in the corner of my dining room for quite some time. I think I spent around $20 – $30 for it at Ikea and have very much enjoyed it. But, with the recent changes, I was hoping to freshen it up with some paint. I'm sure some good ole spray paint could have done the job but its mighty cold outside and was a little fume-shy after my living room frame redesign.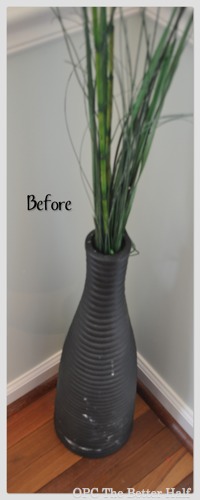 Home Made Furniture Paint
I decided to practice my chalk paint technique prior to some exciting furniture painting coming up. At first, I was planning on using the Annie Sloan Chalk paint I had ordered a few weeks ago, but then changed my mind and decided to mix up my own. My friend, Liz from Naptime Decorator has made her own chalk paint several times and in person the furniture looks great. I found a recipe for furniture paint using Plaster of Paris from Twice Lovely. There is also a recipe using grout, but Liz has used Plaster of Paris, so I was hopeful. Here is my adapted furniture paint recipe:
I used a sample pot of paint from Lowe's of Valspar – not my favorite paint but I bought a few to have on hand to use for small craft projects. Once I mixed it with flat white paint until I got the color I wanted, I then added the grout already dissolved in hot water. My adapted recipe has less water than the recipe I found online to provide better, thicker coverage.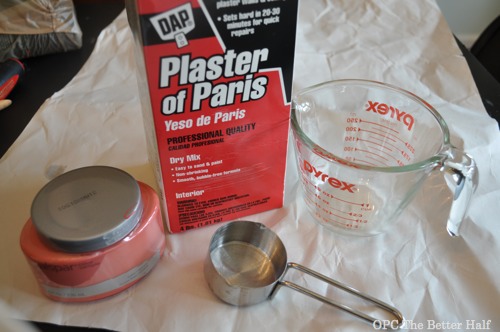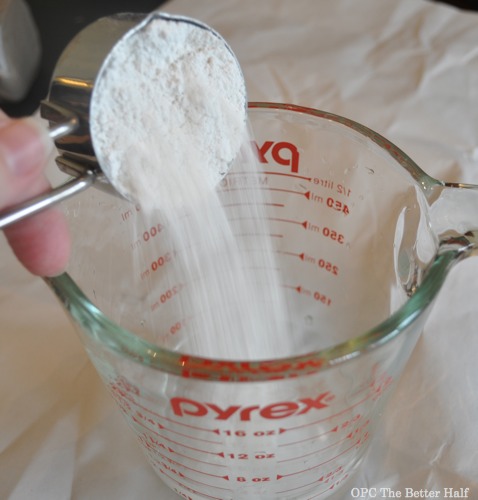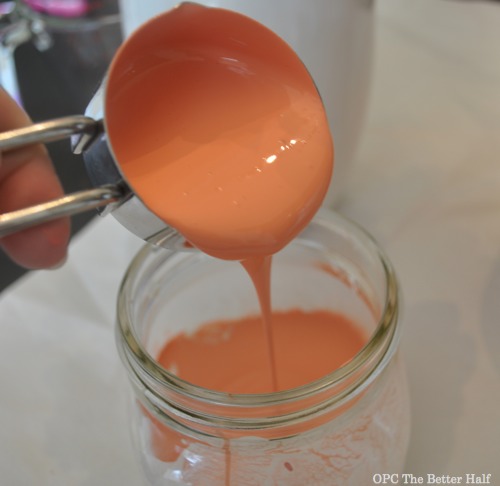 I used my new Annie Sloan brush to brush on the newly mixed paint. The brush did a great job of getting in the cracks of the vases and didn't leave streaks or stroke marks! Not sure if it was worth the $50 but it is a good brush.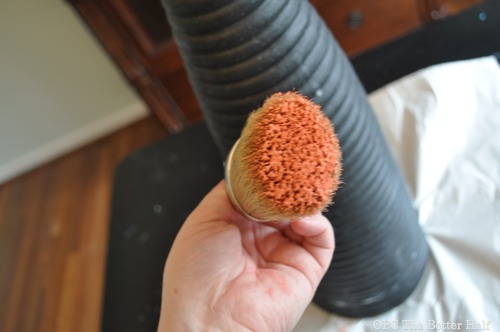 The down side of the home-made furniture paint was that it took 3 coats! ouch. But it wasn't that big of a deal considering it was a small project. Next time, I will try using better paint to see if that makes a difference (which I have heard, it does). Also, the color of the vase turned out lighter that the wet paint appeared.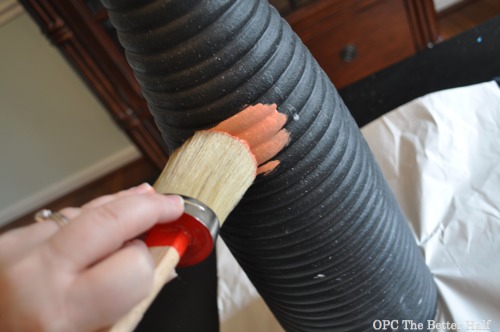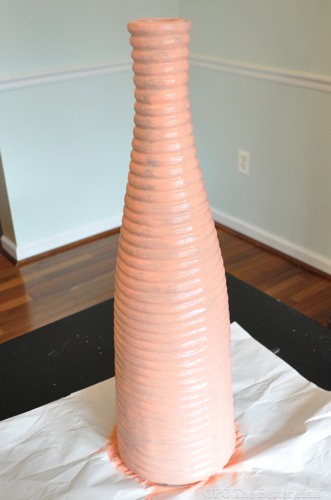 Once the vase was dried, I put it on the floor in the dining room and HATED it! Suddenly, it all looked very beachy. #fail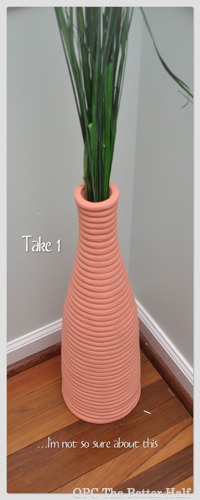 Annie Sloan Chalk Paint
There's obviously a lot of hype about Annie Sloan Chalk Paint. At $34.95 per quart it is not cheap. But, I will say that it went on a whole lot thicker and covered more fully than the homemade chalk paint. It also appeared smoother and less textured once dry. So is it worth the price? I'm not sure yet. I plan on doing a much more in-depth comparison using different qualities of paint as a base for the chalk paint, but what has been your experience?
After the vase had 2 coats of Annie Sloan Chalk Paint in Pure White (one good coat plus one light, touch up coat), I used Annie Sloan Wax to finish it. Boy, does that stuff stink!!!
After the wax had hardened, I distressed it a bit with my medium grit sanding block. I have no clue if I made it better or worse with the distressing. Normally I feel pretty confident with my distressing skills, but not this time.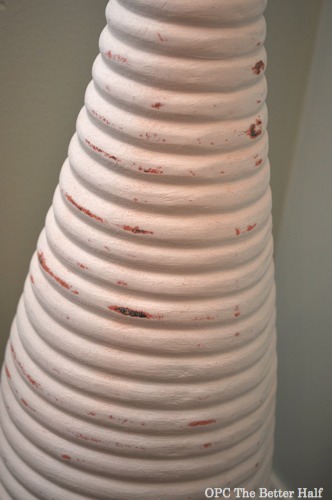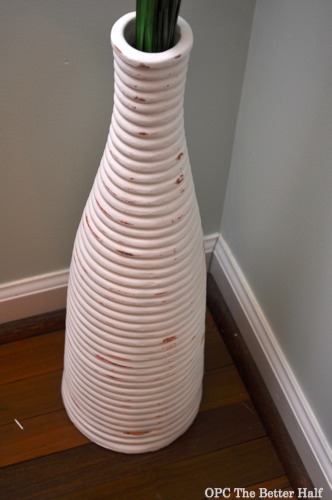 Weigh In: Your Favorite Vase Finish
Now that it's done, I'm not totally sure which I like best. Definitely not the coral! But I am kinda regretting painting it at all. What do you think?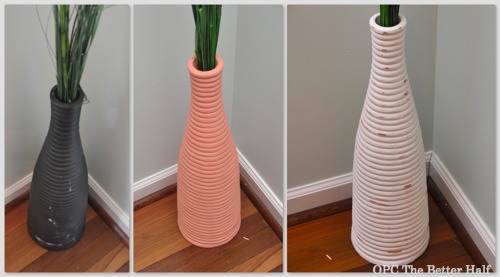 Thanks for following along on my homemade furniture paint versus Annie Sloan Chalk Paint experiment!