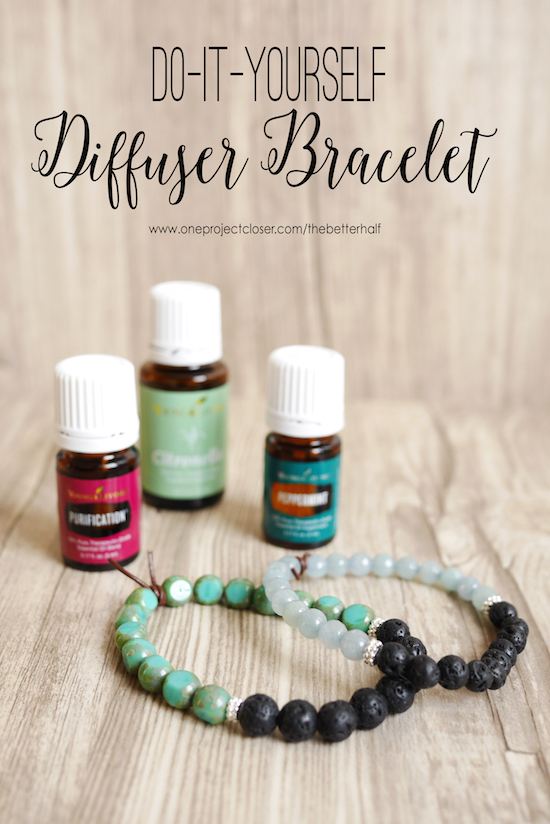 I love my Young Living Oils and I love wearing them with style. This simple DIY diffuser bracelet is one of my favorite go-to bracelets. If you love this DIY, be sure to check out my other DIY diffuser bracelet and DIY diffuser necklace.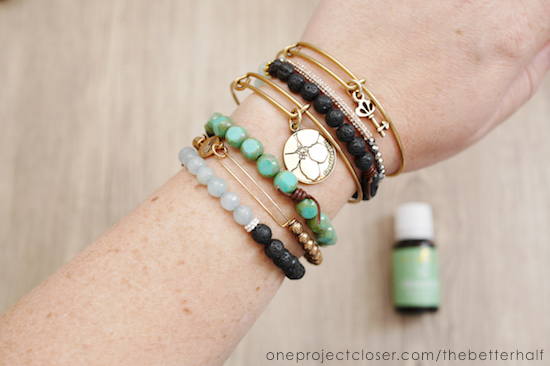 DIY Diffuser Bracelet
As far as jewelry making goes, this is a pretty easy bracelet to make. I've been making them awhile now and they hold up well and look great layered with all your other favorite jewelry.If you aren't interested in DIYing this beauty, one of my favorite IG gals, Charlie Madison Originals makes beautiful jewelry, and I believe she has started making diffuser bracelets! So go check her out and buy some stuff! Also, she was the inspiration for using a leather knot to cover the ugly knot (read ahead to understand what I'm talking about, lol)
Materials Needed:
Contrasting Beads
Transition Beads
Glue
*When choosing beads, make sure they are all the same size. I have used both 8mm and 10mm and both are beautiful! Also, I have tried the white and brown lava beads and they are not nearly as pretty. You can buy lava beads on amazon, but I really like picking to other beads out in the store so I can get a good feel for them.
Step 1: Cut a piece of stretch cord about 10 inches.
Step 2: Lay out your beads to about 7 inches in length. The number will depend on the size of the beads you have chosen. I like to put a couple of transition beads between the two colors.
Step 3: String the beads and tie a double knot (per the instructions on the stretch cord box). You may add a dab of glue, if desired, but be sure to pull it really tight either way.
Step 4: The Leather Knot! This is the hardest part, at least for me since I was making it up as I went and have never used leather. So first, just to the side of the stretch cord knot, loop a 6 inch length of leather cord at least three times. You can go as high as five if you want a bigger knot.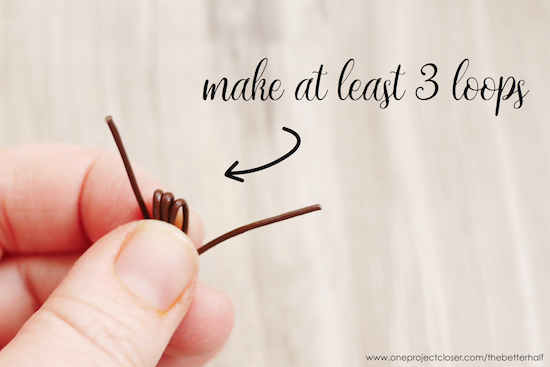 Then take the two ends and loop them through the center to their opposing side and then pull! Finally trim the leather to taste.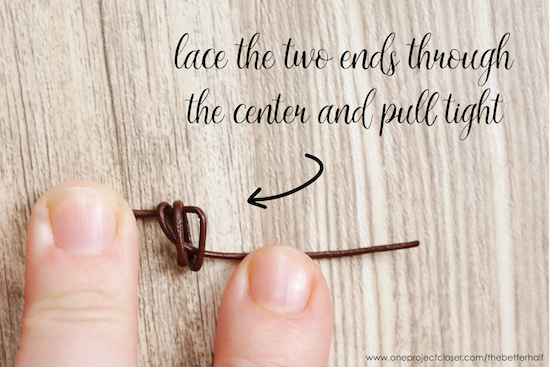 And you're done! It's that easy!
Essential Oils
This is one of my favorite summer smells to wear and especially wonderful on a diffuser bracelet. I only use my favorite Young Living Essential Oils because they are 100% pure, only distilled once, and never cut with synthetics. If you're interested in hearing more or becoming part of my team, feel free to read more here or email me at jocie@oneprojectcloser.com.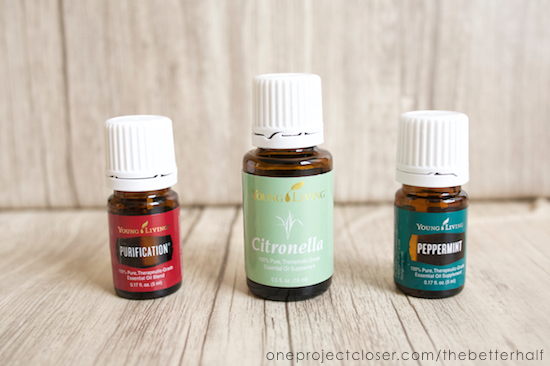 My Own Citronella Blend:
3 parts Citronella Essential Oil
3 parts Purification Essential Oil Blend
1 part Peppermint Essential Oil
*Optional: 1 part Lemongrass Essential Oil
I'm not a huge fan of Citronella on its own, so I like to use this recipe, which smells wonderful! Also, I say "parts" rather than drops because you can make as much or as little as you want. Place a couple of drops of your home blend on the lava beads on the bracelet, let it soak into the beads, then wear! I do not dilute the homemade blend because I am not applying to my skin, only the bracelet.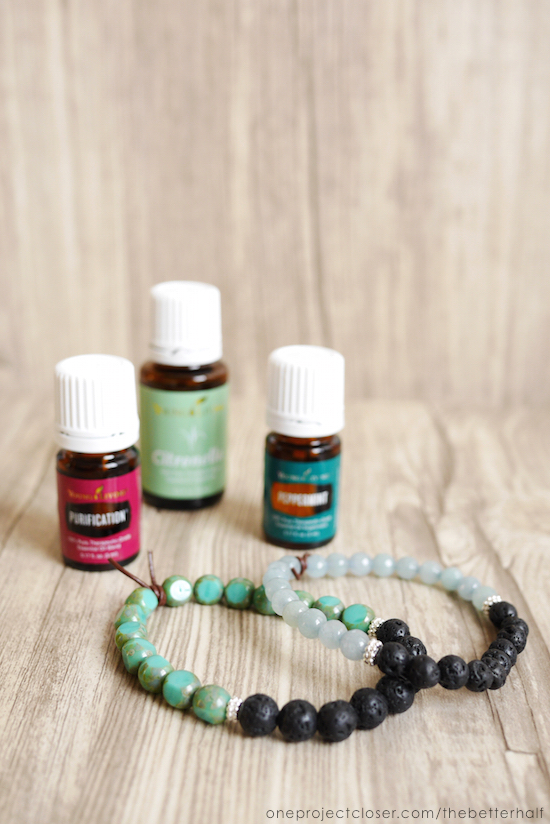 As Always, thanks for reading!

Don't forget to check us out on Facebook , Instagram, & Pinterest!
*This tutorial is intended for personal use or as gifts only.