Did anyone get the Under Armor reference? They're based out of Baltimore, and I always feel the need to represent. Anyway, that's not what this post is about.
From time to time, I'll snap some photographs on my deck, and they always make me cringe. I'd estimate my deck is at least 15 years old, and the previous owners did not maintain it very well. Once the wood is splintered and warped, there really isn't much you can do except re-board. If you've ever read Fred's Behr Deck Weatherproofer Review or his How to Strip a Deck, you'll understand why I'm looking at composite decking.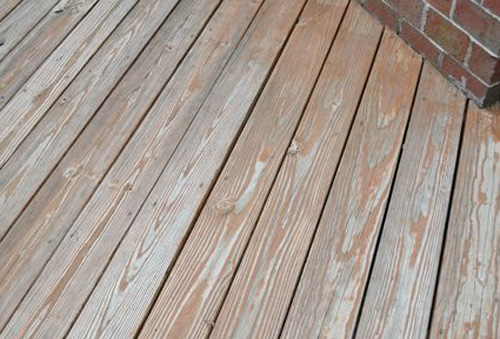 Fiberon is a composite decking manufacturer, and they were kind enough to send me a few samples of their newest product: Pro-Tect Decking. Pro-Tect is a capped stock material, which means the decking core is wrapped with a "non-organic surface." The real benefit is that homeowners are required to perform almost no maintenance, and the boards should never stain, fade or warp.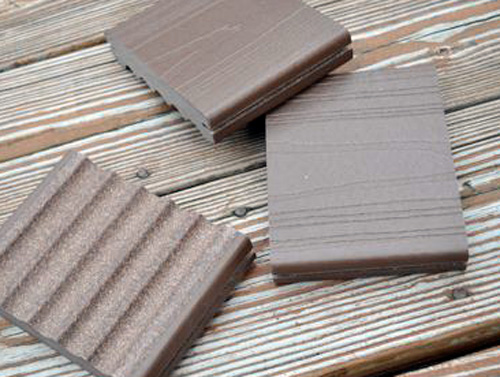 You can imagine my surprise to find some ketchup and mustard packets when I unpacked the samples. Fiberon had taken the liberty to include a test kit complete with ketchup, mustard, an asphalt stain solution, a degreaser and some wipes. It was time to suit up!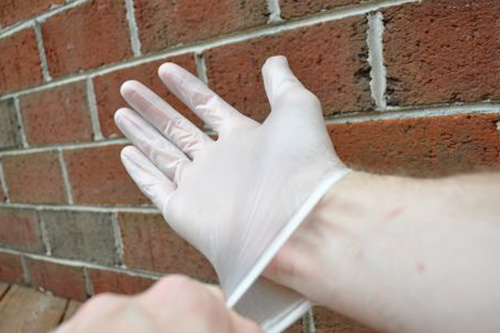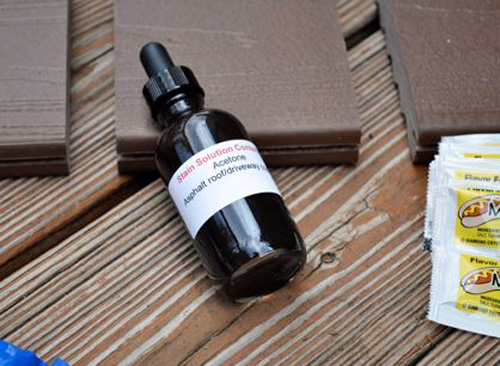 I put two globs of each "stainer" on separate sample pieces. The first glob would be wiped off relatively quickly while the second glob would sit for a while.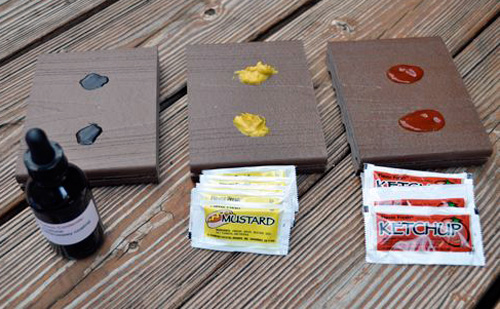 You can see the ketchup and mustard wiped clean very easily. The asphalt solution was very sticky and smeared. This was why they had included the degreaser.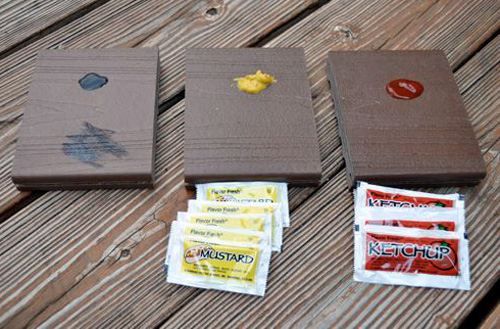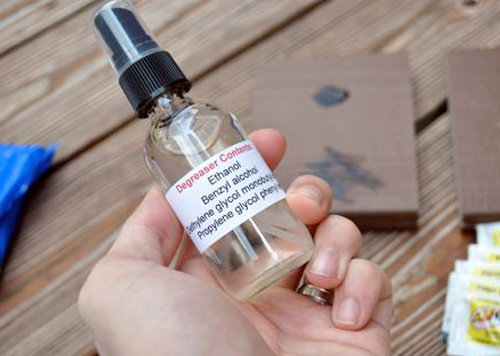 After a few squirts of the degreaser, the asphalt solution wiped away clean.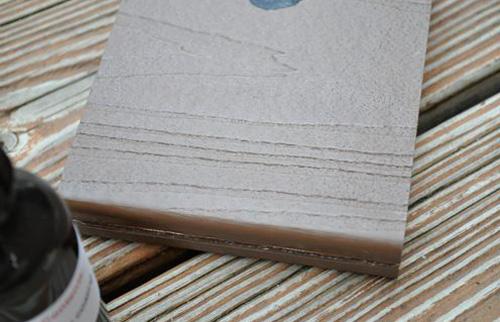 Or did it?! Composite decking often has a textured surface to resemble real wood. Unfortunately, that texture also provide tiny, little crevices where things like asphalt solution can hide. On very close inspection, you can see a speckle or two of stain.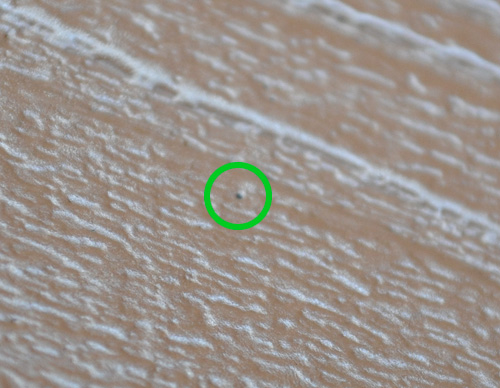 If you've ever witnessed a product demonstration, you know they always feel a bit contrived. No manufacturer is going to embarrass themselves by failing their own test kit. I decided to grab my heat gun to mix things up a bit. Let's see what happens when we zap these stains with 1000° F heat.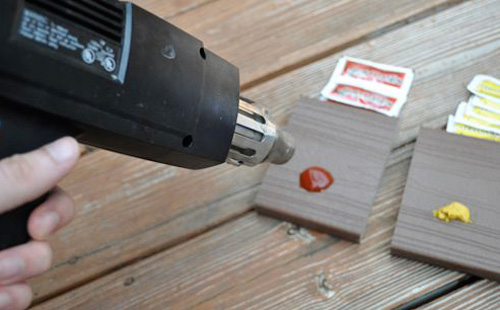 You can see the asphalt sort of bubbled and dried somewhat solid.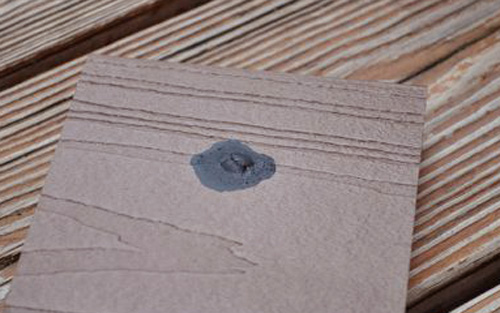 The ketchup and mustard wiped clean with ease. The asphalt wasn't so compliant. After two rounds of degreaser and a fair amount of elbow grease, everything looked as good as new. Again, almost undetectable amounts remained in the tiny crevices of the surface.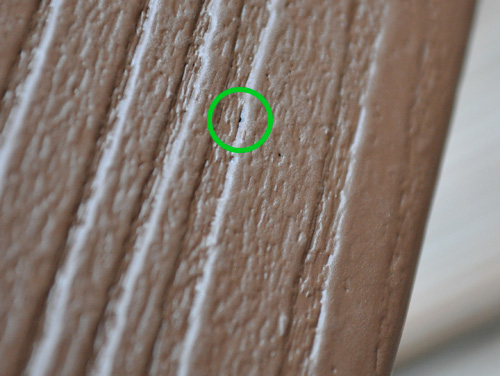 Pro-Tect is definitely an impressive product however, we don't have the funds to re-board our deck at the moment. I received a few bids from contractors, and, after recovering from the shock, respectfully declined. Does anyone else have experience with composite decking? How does it stand up to mold? Is cleaning mud and dirt an easy task?