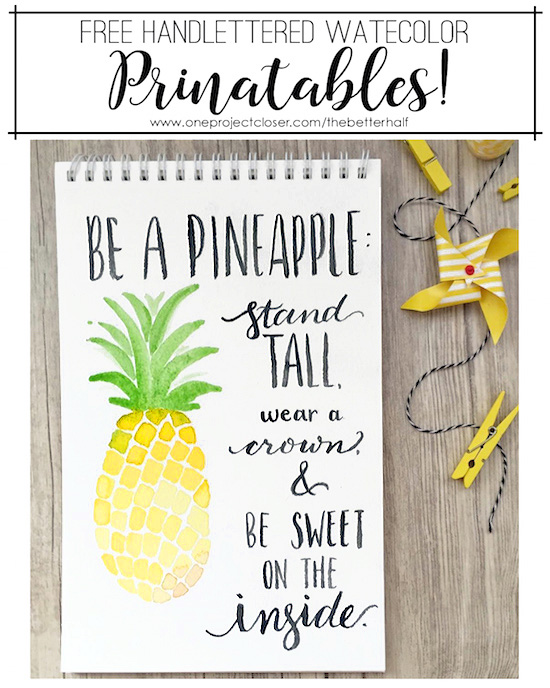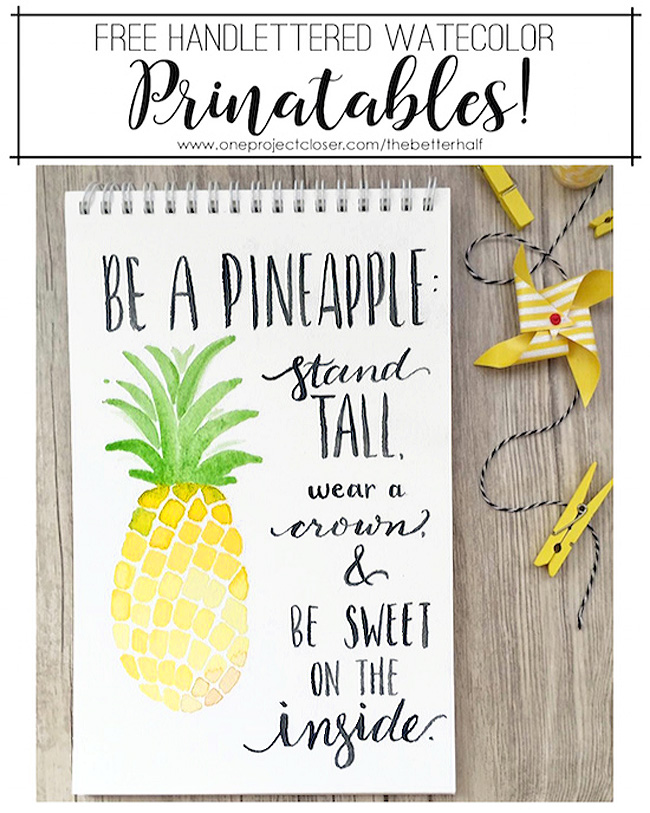 Have you caught a theme this week? I'm trying to give you a new watercolor or hand lettered printable EVERY DAY! We'll see how long I last. haha This free watercolor printable I shared on IG a couple of months ago, but it was one of my favorites! So, I wanted to share it again on the blog and give it away! Isn't summer the perfect time for pineapples and sunshine yellow?
I saw this sweet saying on Pinterest and couldn't for the life of me find the source! If anyone knows, tell me so I can give credit where credit is due. But I really loved playing with different shades of yellow and green, while also adding more water to certain parts to give the edges more definition. It was a fun, quick watercolor project that I felt like even this newbie could handle.
This saying, "Be a Pineapple: Stand tall, wear a crown, and be sweet on the inside," I just loved! What a great reminder. My inclination is usually to be sweet but I don't always stand tall or have the confidence of a queen. So I'm gonna work on that this summer! Who's with me?
Download your free watercolor printable here
Want more free printables?
Have you subscribed for our newsletter yet? If not, I often email out extra freebies and printables just for our special subscribers. So don't wait, sign up now and get your fill of hand-lettered, watercolor free printables.

Subscribe for free printables + weekly newsletter here!
Also, other free printables on the blog: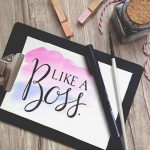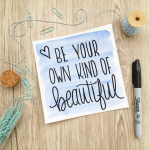 As Always, thanks for reading!

Don't forget to check us out on Facebook , Instagram, & Pinterest!