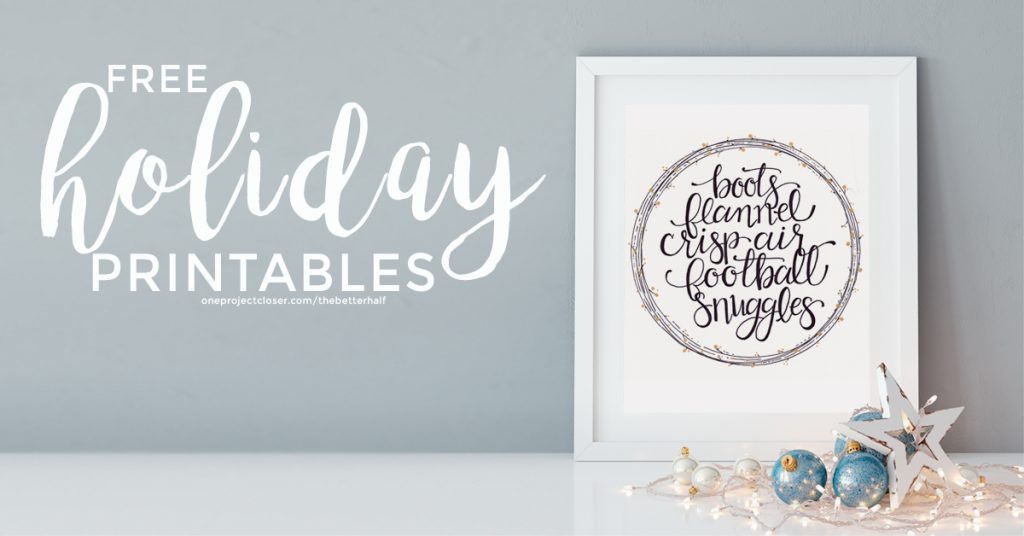 There's nothing I love more in winter than snuggling up in a warm cozy flannel with my favorite boots, drinking hot cider while watching some Raven's football! It's been really hot here in Baltimore, until a few days ago. Now, its like we skipped Fall entirely and went straight for winter.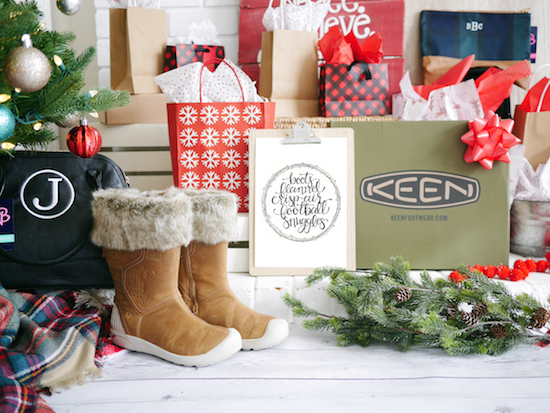 Well, I have busted out my favorite furry boots, flannel and handlettering goodies…. and I'm staying warm! Also, I am going all in on Christmas. I know we haven't made it to Thanksgiving yet, but I love sitting by my Christmas Tree, all cozied up to do some hand lettering art. Who's with me?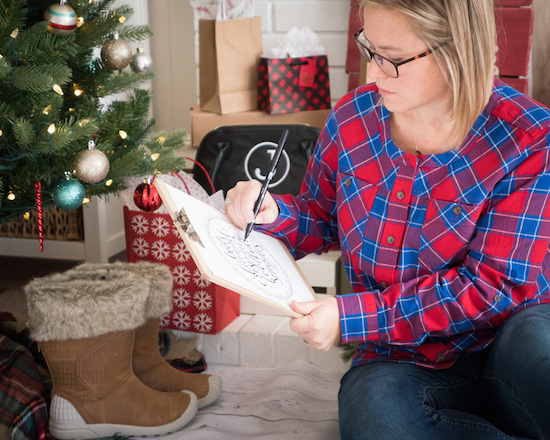 Photo cred: Chris Paulis Photography
Free Winter Printable
Okay, now that I've shared with you some of my favorite things in winter, nothing brings it home quite like a free printable! WOOT! This is hand lettered using my Tombow MonoTwin Marker and gold watercolor for the berries. The gold really sparkles and I think you're really going to love it!
I'm so excited to share this free Winter printable with you!
*This is for your personal use only and not to be replicated, sold or claimed as your own.*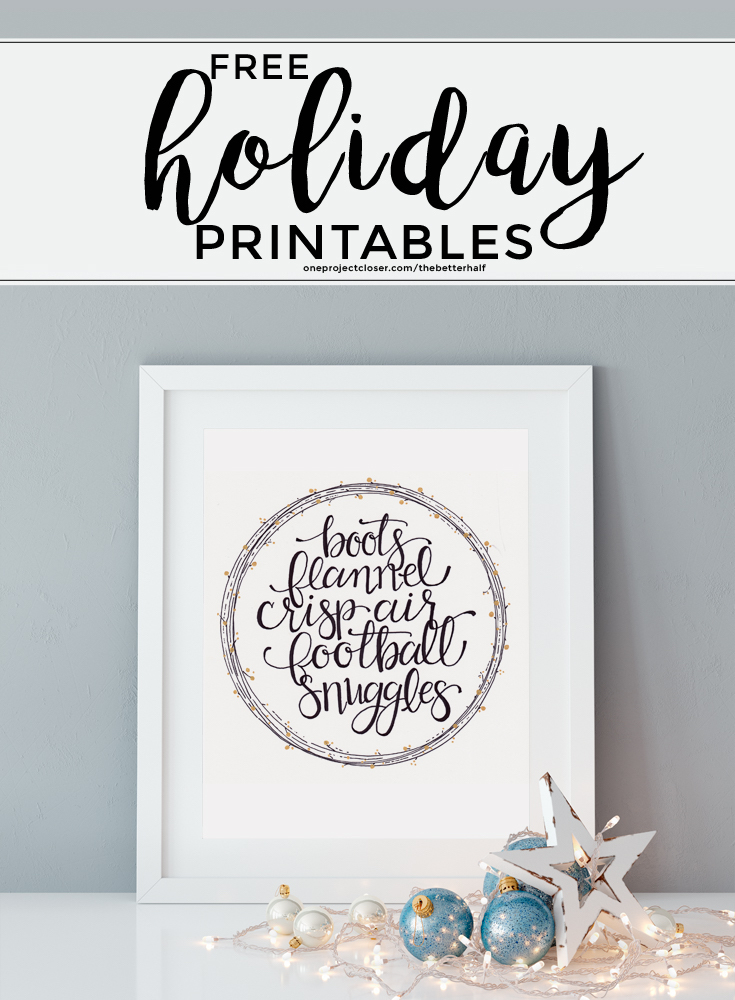 What do you think of this Free Winter Printable? What are your favorite things in winter?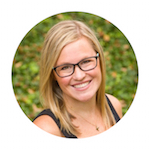 Jocie Hagan
One Project Closer
Come say hi on Facebook, Instagram, & Pinterest!