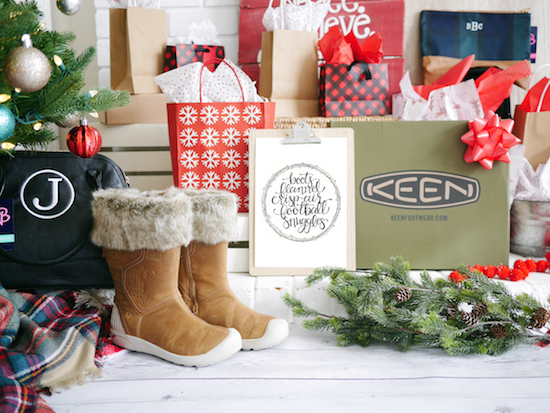 I hope you enjoy this free winter printable that highlights all my favorite things about winter! Keen, Duluth, and the Monogram Company sent me products to be featured in this post, but 100% of opinions are mine.
There's nothing I love more in winter than snuggling up in a warm cozy flannel with my favorite boots, drinking hot cider while watching some Raven's football! It's been really hot here in Baltimore, until a few days ago. Now, its like we skipped Fall entirely and went straight for winter.
Well, I have busted out my favorite furry Freemont Zip Keen Boots and Duluth Free Swingin' Flannel Tunic with my super warm, Polartec power Stretch Leggings…. and I'm staying warm! Also, I am going all in on Christmas. I know we haven't made it to Thanksgiving yet, but I love sitting by my Christmas Tree, all cozied up to do some hand lettering art. Who's with me?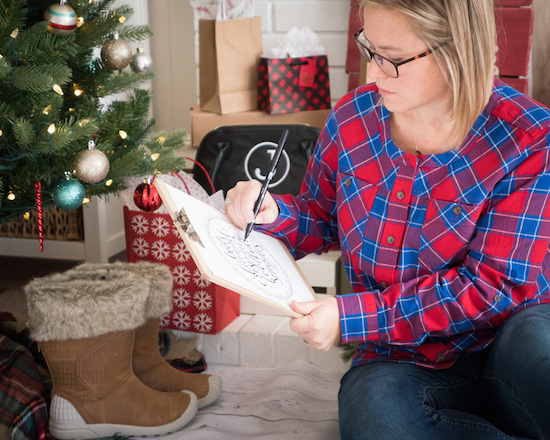 Photo cred: Chris Paulis Photography
Now is the time to ask for these amazing cold weather goodies under your Christmas tree! As far as boots go, These are so comfy and warm. But I also love my Keen Wedge Zip for everyday wear. Seriously, the cutest boots I have ever owned. My friend, Kirby also sent me the cutest Monogrammed Purse that is perfect for winter. She seriously can monogram anything, and I hear that's how they roll in the south. I'm new to the whole monogrammed life, but I'm digging it.
Free Winter Printable
Okay, now that I've shared with you some of my favorite things in winter, nothing brings it home quite like a free printable! WOOT! This is hand lettered using my Tombow MonoTwin Marker and gold watercolor for the berries. The gold really sparkles and I think you're really going to love it! I hope you enjoy this and check out the rest of our free printables and my etsy shop for more!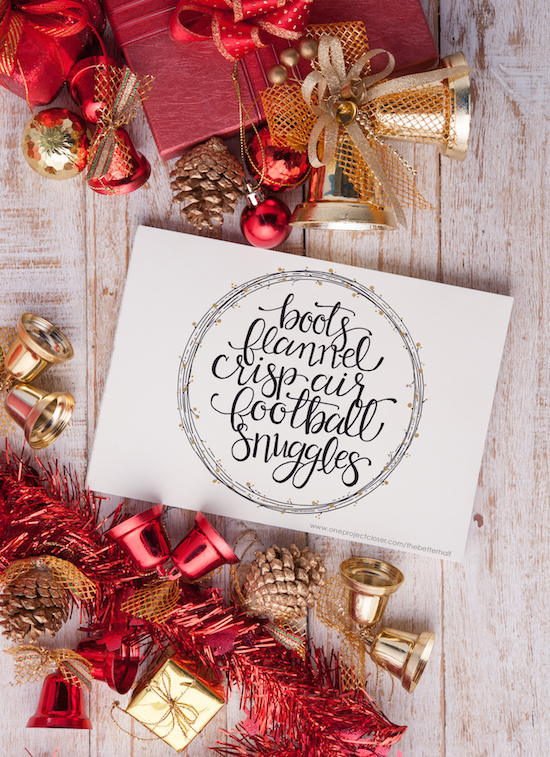 What do you think of this Free Winter Printable? What are your favorite things in winter?
As Always, thanks for reading!

Don't forget to check us out on Facebook , Instagram, & Pinterest!