I know, I know… I love creative glass painting ideas, and I've had this one in the works for several months! This was made with a similar method to my nautical frame using glass paint pens but this project was my original concept/hope for the method.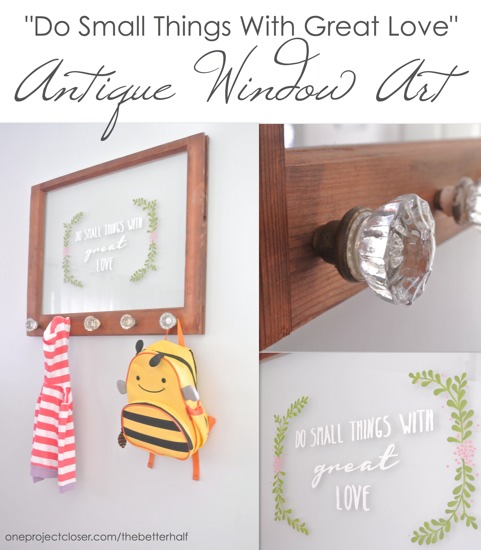 I was inspired to use a window and paint when I saw something similar at the Hometalk meetup at Lucketts. That was forever ago, I know. But I couldn't find a window without panes for a long time. I finally found one at Second Chance…its similar to the Habitat ReStore but bigger and you can bargain. I think I paid about $13 – it was super dirty but appeared to be in good condition.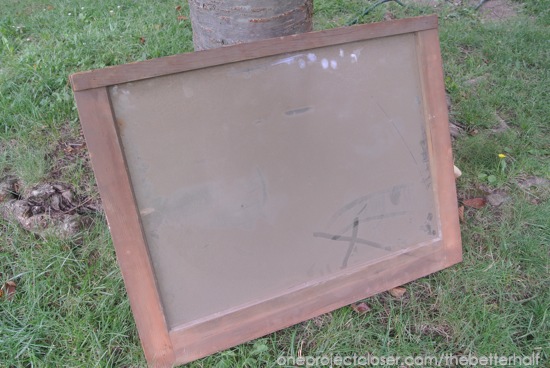 Then, I created a printable with the saying, "Do Small Things with Great Love" by Mother Teresa. I enlarged it to fit the space. If you right click and save the image below, you can print it also! 🙂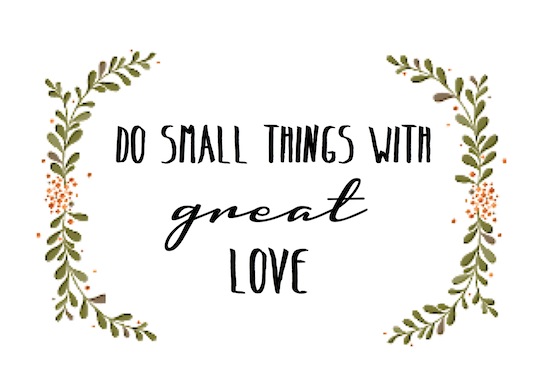 I placed the printed image underneath the clean window (with rubbing alcohol) and traced the image. I used my fancy and spectacular new Americana Multi-Surface Satin Paints and gloss enamels brushes. Glass paint brushes are softer and worth the little extra expense for sure. In the past, I have used paint pens, and while easier for the novice, don't provide the same coverage.
Once dry, I added a second coat of paint to any thin areas.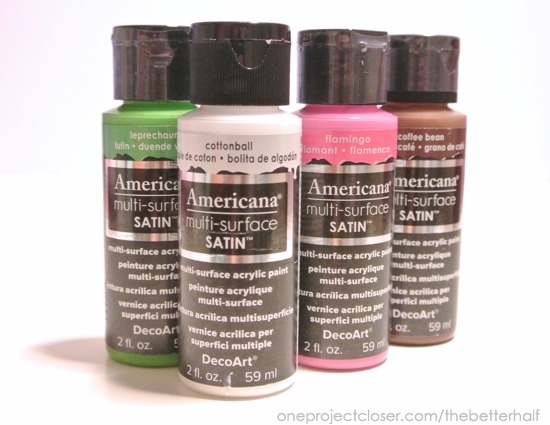 Probably the most amazing part of this project are the antique door knobs. I had planned to use some sort of fancy knob from the beginning, but one day Ethan's uncle sent him home with 5 beautiful, amazing glass knobs just in case I wanted them. Ummmm, YES!!!
Ethan was kind enough to buy some 10mm bolts and attach the knobs for me. xoxo I really do love that man!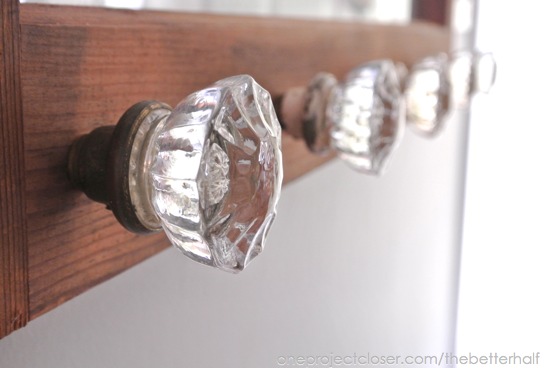 And just when I couldn't love him anymore, he took another trip to Home Depot to buy keyhole hooks to securely hang it on the wall. That sucker isn't going anywhere.
So gorgeous!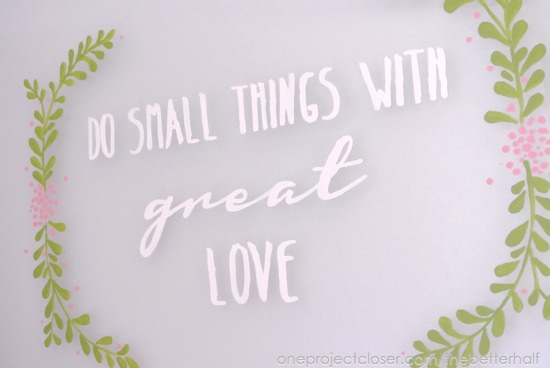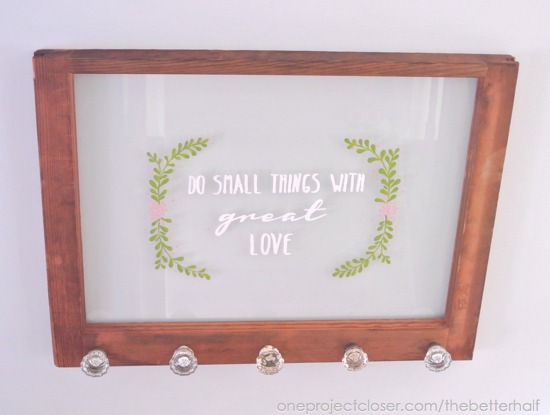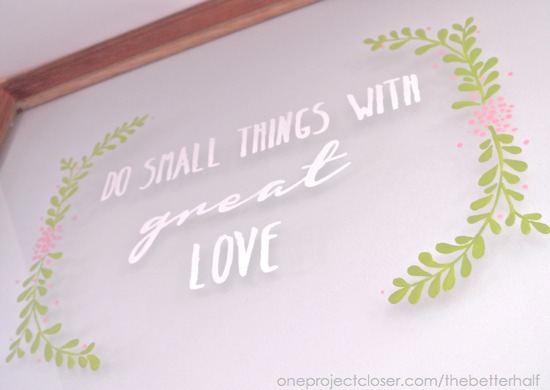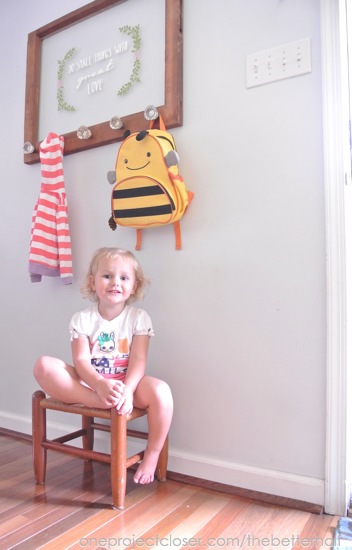 What do you think? What's on your glass paint project list?
Thanks so much for reading along about my fabulous glass paint ideas using an antique window,

Don't forget to check us out on Facebook and Pinterest!
linking up at Beneath My Heart