If you're like me, working with your hands is a little therapeutic, and I really enjoy taking on small woodworking projects (like this cribbage board). My hope is that as time goes on, I'll use fewer and fewer power tools so while I've already completed this business card case, I plan on making another. Heck, I might even splurge on some nicer wood. Until then, here's how I made a slim, wooden business card case.
Like many of my woodworking projects, I started with a piece of scrap pine.
Most business cards, including mine, measure about 3″ x 2-1/2″ so I marked out two of those on the piece of pine. Next, I used the table saw to rip the board down to about 3/8″ thick.
The plan is to carve out a small depression on each side and then sandwich them together to form a slot for carrying business cards.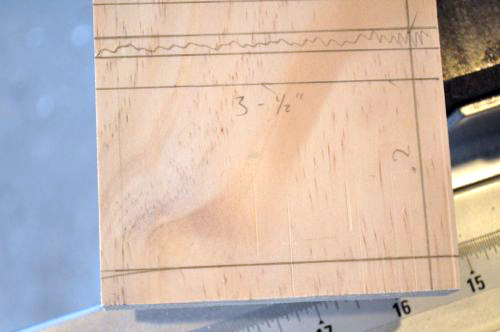 I set my palm router to a shallow depth and cut away most of the wood.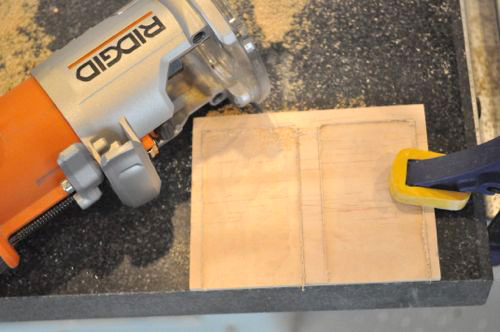 I followed that up with a chisel to clean up the edges and corners and ensure I had enough room to slide cards in and out. Ultimately, it doesn't need to look too pretty because no-one will ever see the inside.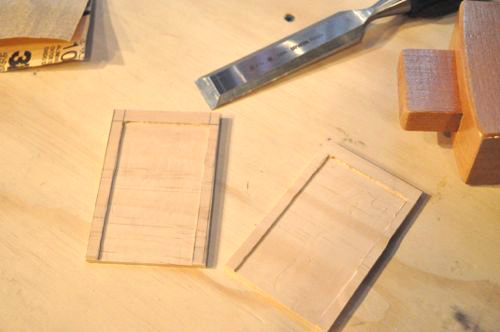 I glued and clamped the two side together and let the glue dry.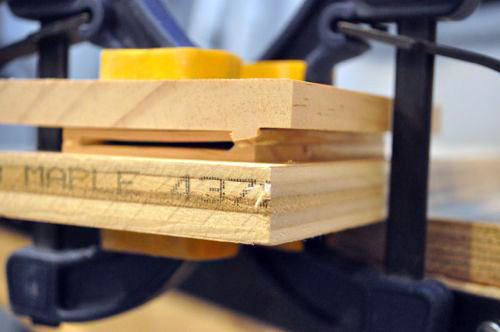 Next, I used my table saw to cut all the outside edges perfectly even.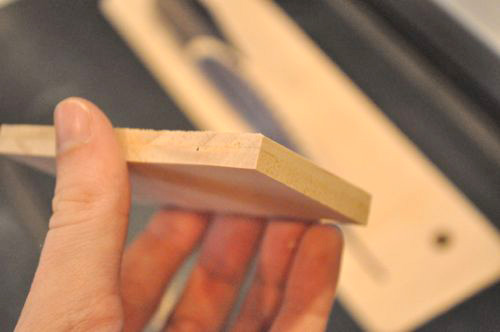 I sanded all the corners slightly and used a Dremel attachment to sand down one side and make it easier to pull out a card. Some glue oozed inside so I fished that out with a jigsaw blade.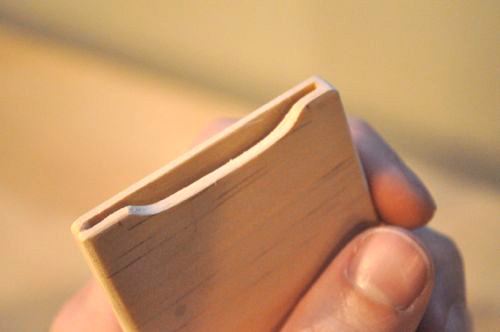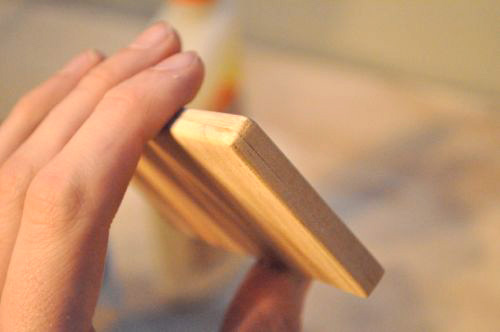 All that's left is finishing the wood with a stain and / or urethane. I'll probably hold off since I'm already planning on making another (nicer) one.