By now you all must realize how much I love good storage and organization. Why else would I have spent so much time working on pegboard, a lumber rack, workbenches, and storage shelves? So I was excited when Racor offered up a few storage items because, let's face it, building your own bike lift just isn't practical. Racor manufactures a wide variety of storage solutions, and what I'm about to show you is just a small snapshot.
GaragePro
Similar to the Craftsman and Gladiator hanging wall systems (and about the same price), the Racor GaragePro includes a rail support for tools, garage and lawn & garden items. The kit comes with a small shelf, several hooks and pegs, and two 24″ rails that can support a whopping combined weight of 1000 lbs!
The all-metal rails have an integrated level (by my thumb) which makes them easier to mount.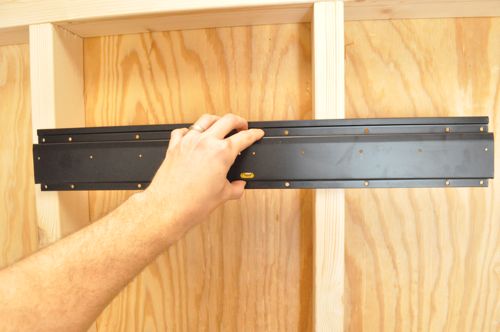 The two rails are 24″ long and should be mounted to studs. However, I was disappointed to find that the pre-drilled holes don't correspond with 16″ oc framing so I drilled a couple holes of my own so that both rails are screwed into two studs. Otherwise, one end is left floating between studs (which is OK according to the directions).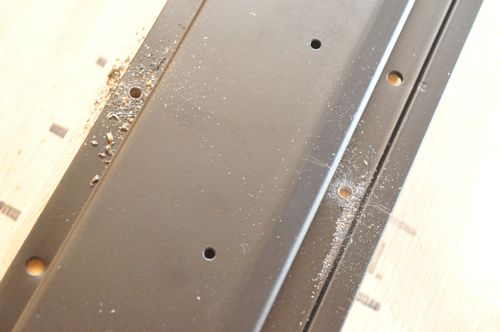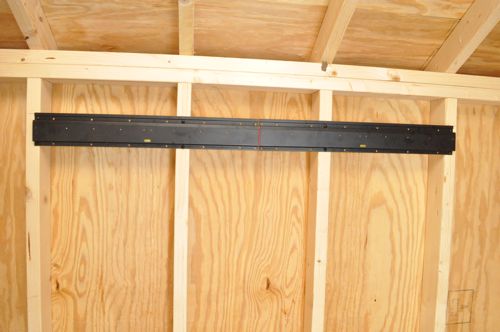 After the rails went up, it was easy to slide the included hooks and shelf into place.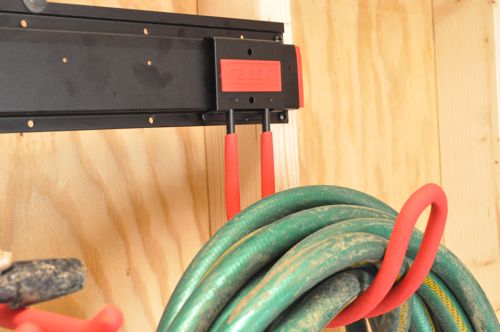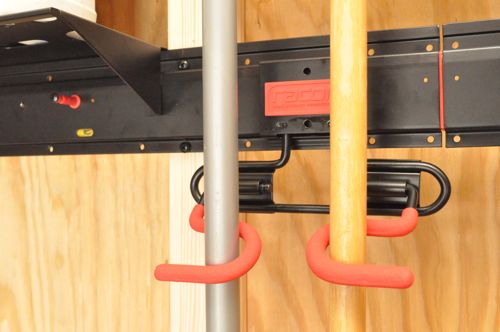 The pegs mount by driving a screw into one of the pre-drilled holes.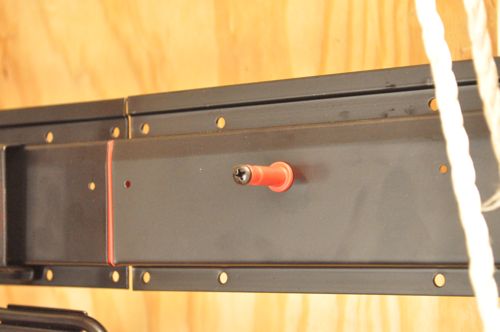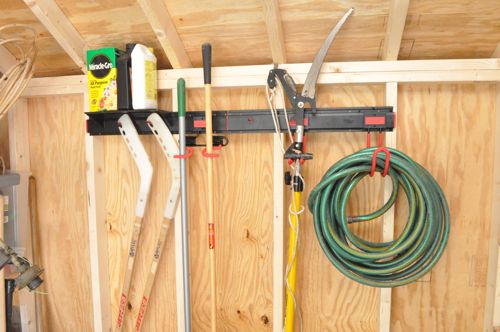 Bike Lift
Racor offers a couple different bike solutions like the Bike Lift for storing your bicycle overhead (or just off the ground in my case). It works by utilizing a few pulleys and hooks that grab the handles bars and seat of the bike. The rope is secured in place by the locking mechanism and tied-off on the wall cleat.
You can see in the pictures that I installed the Bike Lift on angled, roof framing, and I believe this cause the locking mechanism to be a little difficult. I had a hard time disengaging the lock to lower the bike. Otherwise, it makes for a great option for bike storage.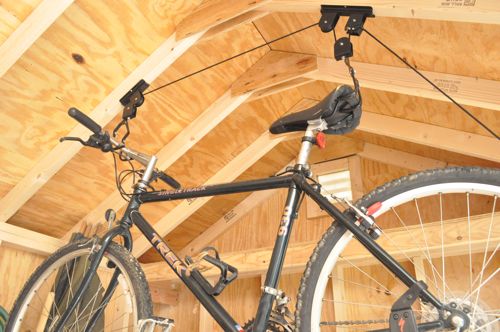 Snap2It
Snap2It is Racor's line of interchangeable hooks, baskets, wraps and racks, and I honed in on the cord wraps. Everything from the line utilizes the WallDock which allows you to remove the hook and mix-and-match as necessary. Mounting a WallDock is quick. All you have to do is find a stud and drive two screws. In case you purchased one of the older interchangeable products, they're still compatible with these new WallDocks.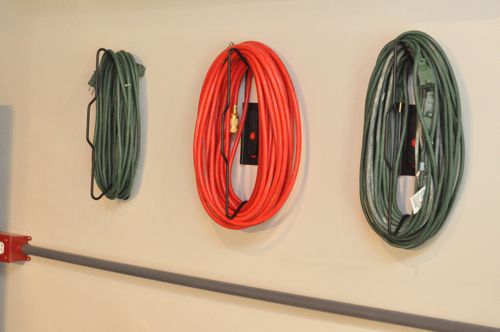 Tornado Hooks
The Tornado Hooks are a heavy-duty line of U and J-hooks, and they're great for rakes, sledgehammers, shovels, ladders and more. Most of these hooks are made from molded Zinc which prevents rust.  I like these hooks because they're very easy to position. They have a large, threaded spike on the backside that screws into the wall. Next, you drive two additional screws for a super-strong hold.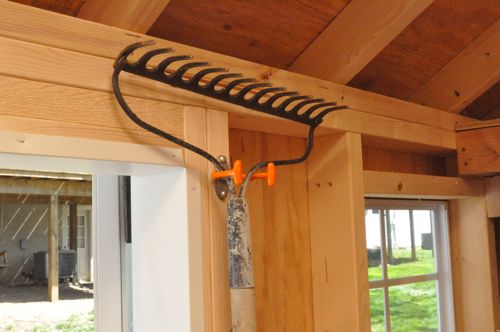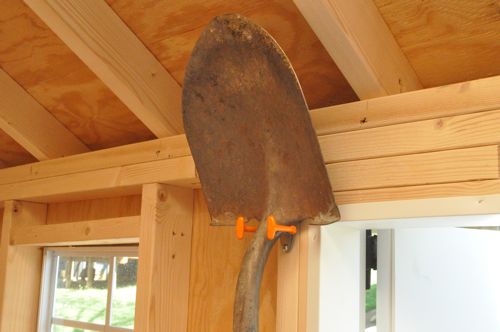 This is just a sampling of the Racor home storage products, and they've got great options for everything from sports equipment to ceiling lifts. Check out their site for full details.