Every year I sorta go all out on party decorations, mostly making my own. They look amazing and are usually pretty sturdy. I spent hours and hours making them, they go up for a day, and then get thrown in the trash or passed along to a friend to use. This past year, we moved into a new, larger home and the girls' bedrooms were kinda bare. So I decided to GO GREEN and reuse party supplies as decor. Why didn't I think of this sooner!? I love that I don't feel like I wasted time or money on decorations AND this bedroom decor was wayyyyy cheaper than store-bought.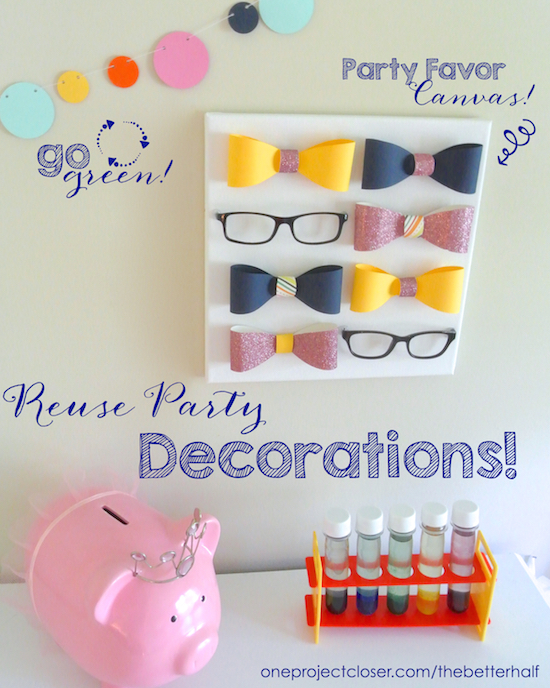 If you don't remember, Izzie (who now wishes to be called Isabella – so grown up) asked for a Scientist Birthday Party. How cool, right? She had several girl friends over and we did fun Steve Spangler Science Experiments. The party was so fun and so original! I was so proud of my smart, beautiful little six-year-old.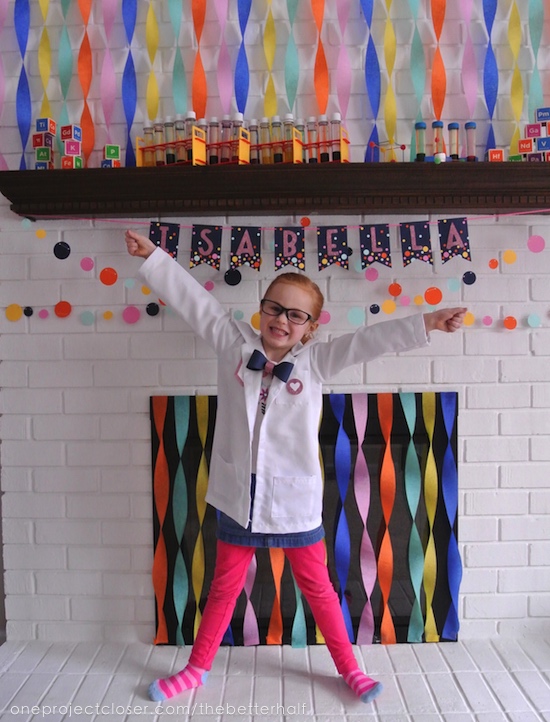 And now the party decorations have been placed in her room and give it more of a big girl feel, rather than just the plain little girl pastels.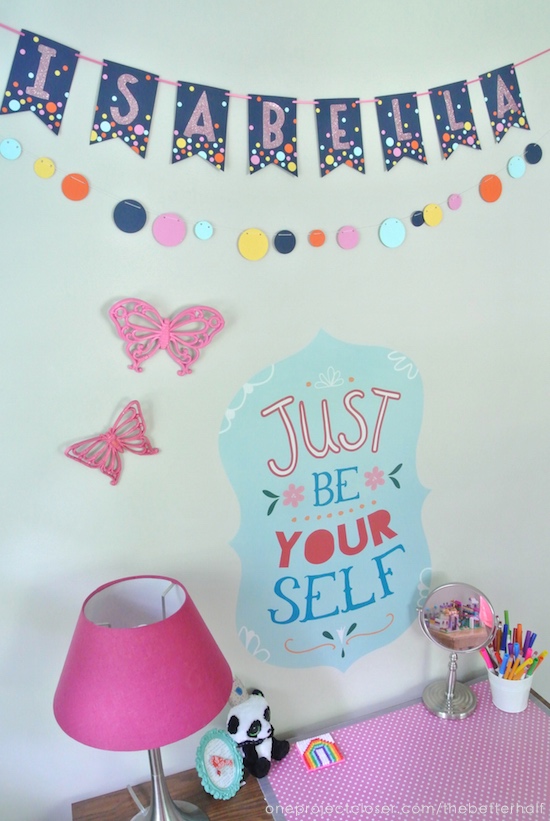 You may also recognize our sweet Wallternatives wall decal over Izzie's desk (which was mine as a girl) and on her door.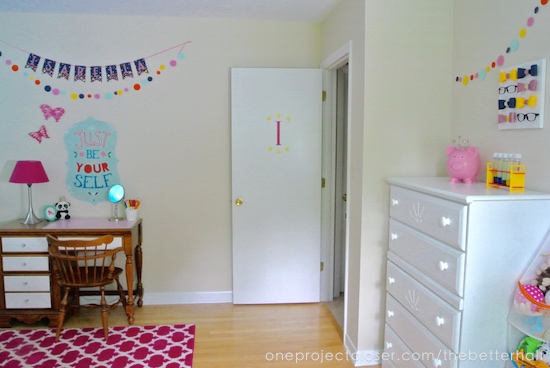 At Isabella's party, each of the party goers were given bow ties and glasses to wear. With the leftovers (and those left behind), I made this simple canvas! It might be my favorite part of the room.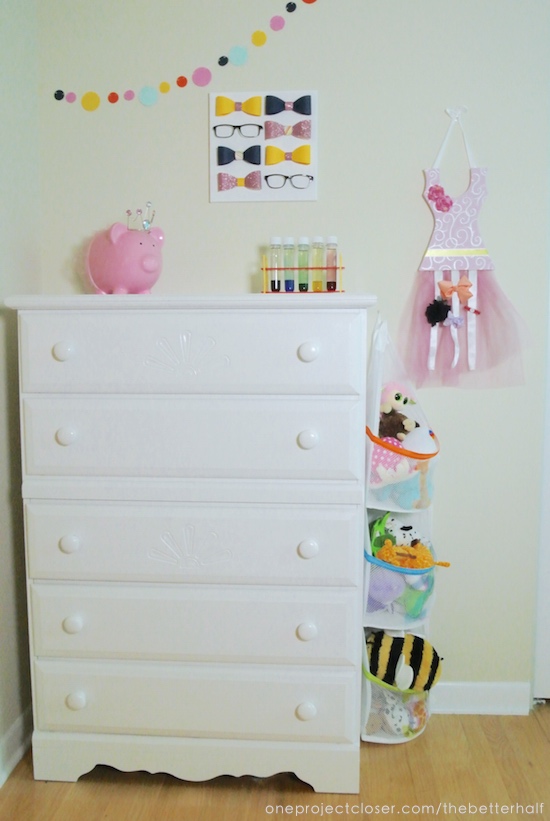 Then I placed the banner and garland around the room. Check out that cute little United States Map I got in the Target Dollar Spot!
As Always, thanks for reading!
Don't forget to check us out on Facebook, Pinterest, and Instagram!