Welcome to the Better Half as we join in the Craft Lightning fun by making a super quick and simple herb garden! If you love crafts but don't have a ton of time, also be sure to check out more of our fabulous 5 Minutes or Less Crafts, like easy succulent gardens and apothecary jars.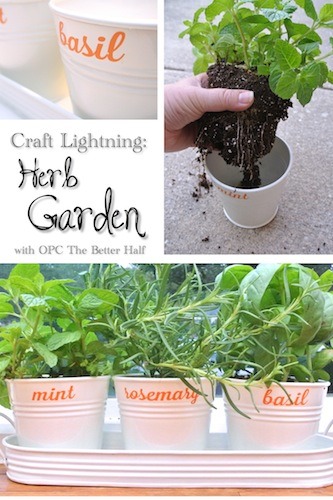 I've been toying with the idea of a herb garden for a while. Ethan built a planter and herb garden for my mom last year and I have been itching for my own ever since. But, we've been so busy with other projects, I didn't have the time to build another one.
Fortunately, I was shopping at Walmart (buying crap I don't need) and found this set of three pots in a metal tray for $10! Super cute and a great price! I found them in the craft isle, surprisingly.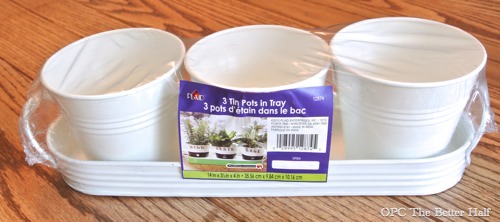 I also picked up some herbs for around $3 each. I thought I was buying basil, mint, and rosemary but realized when I was plating them that I bought cilantro instead of basil. oops. lol!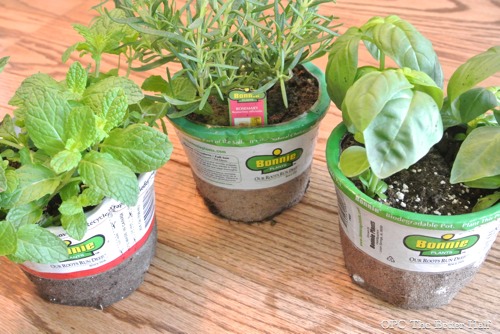 Once home, I busted out my handy-dandy Silhouette, and whipped out some labels on orange vinyl.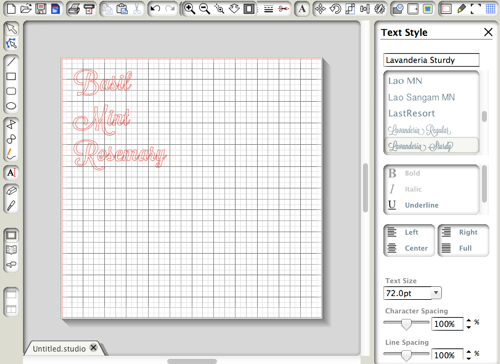 Once I peeled off the excess vinyl, I placed packing tape over the letters. Who needs expensive transfer paper when you have packing tape!?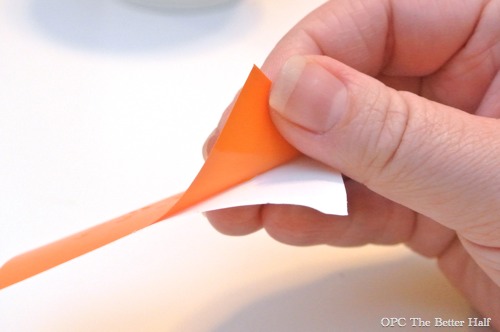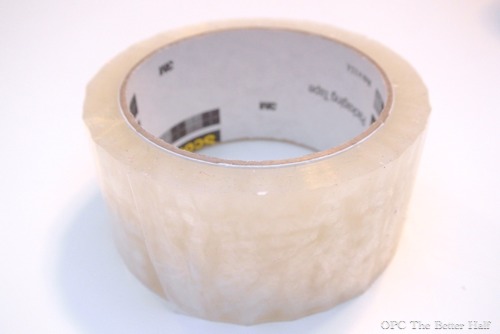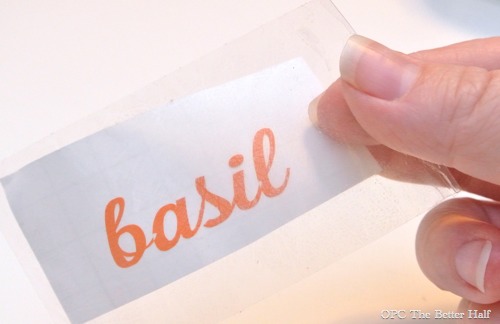 I then removed the packing tape from the backing and the vinyl comes off easily. I centered the words on the tins, pressed firmly, then removed the tape!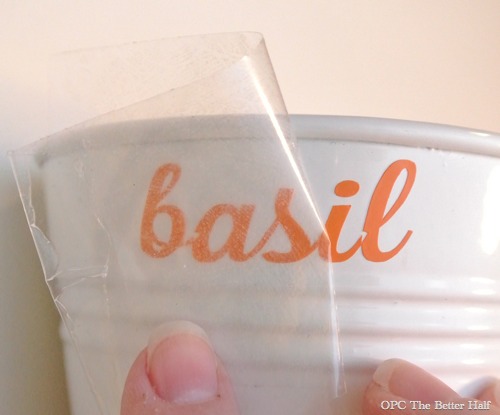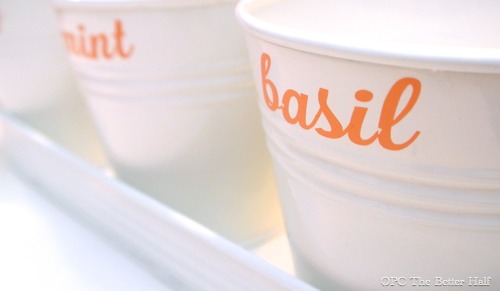 Finally, I took it all outside and planted the herbs! woo hoo!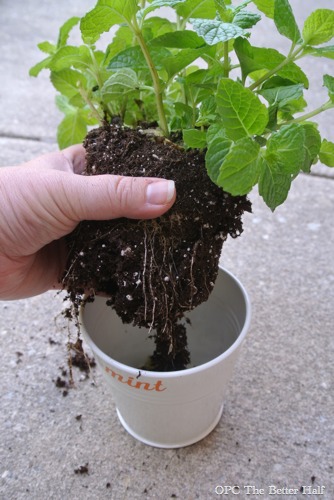 And finally, done! I'm hoping herbs aren't that much work – I oscillate between never water my plants and watering them too much. Hopefully I don't treat Ethan that way. lol.
So, how knows lots about gardening (because I am seriously just winging it)? Where is the best place for my herbs? I will like to keep them inside but all my windows ha UV protectant on them and I forget to take care of them if I put them outside. HELP!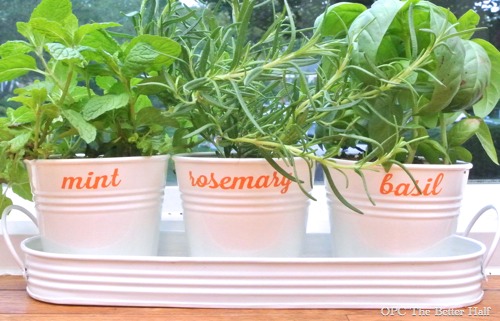 Be sure to follow along with all the other fun Craft Lighting Projects this month and thanks to Country Chic Cottage and 30 Minutes Crafts for letting me join in on the fun!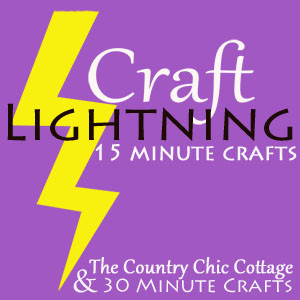 What do you think? What's your favorite craft lighting project?
Thanks so much for reading along my simple herb garden,