We've recently welcomed a lot of new followers and we're so glad to have you, along with our old friends! So here's a quick look into who I am what you may see on OPC and The Better Half.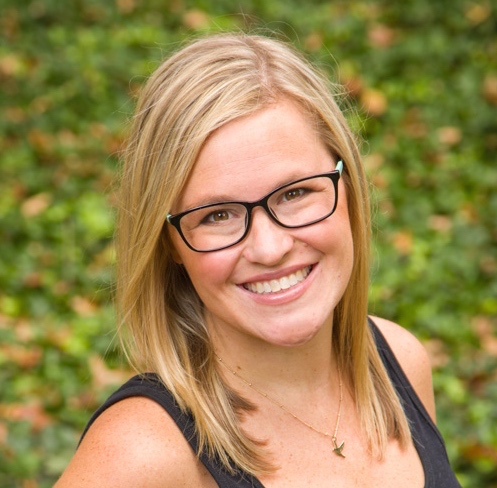 Photo Cred: Chris Paulis Photography
My name is Jocie, pronounced Jah-see. I am the main writer for One Project Closer's The Better Half. My real name is Jocelyn, but I have always gone by Jocie, pronounced "Jah-see." Its kinda a weird name, and most people accidentally call me "Josie" like the pussycats. 🙂 Once, when I was in high school, I worked as a hostess, and decided to try out the name Jocelyn. While I felt very grown up, I rarely responded to people when they called my name and mostly felt uncomfortable. haha So back to Jocie, for good. Unless you wanna call me "Oh Great One"…I'm open to that.
I have been married the the love of my life, Ethan for ten years now and we have two beautiful girls, Isabella and Lucy. When first married we bought a townhouse in Catonsville, MD but moved about a year ago 5 minutes west to a small suburb of Baltimore called Ellicott City, which is where we both grew up.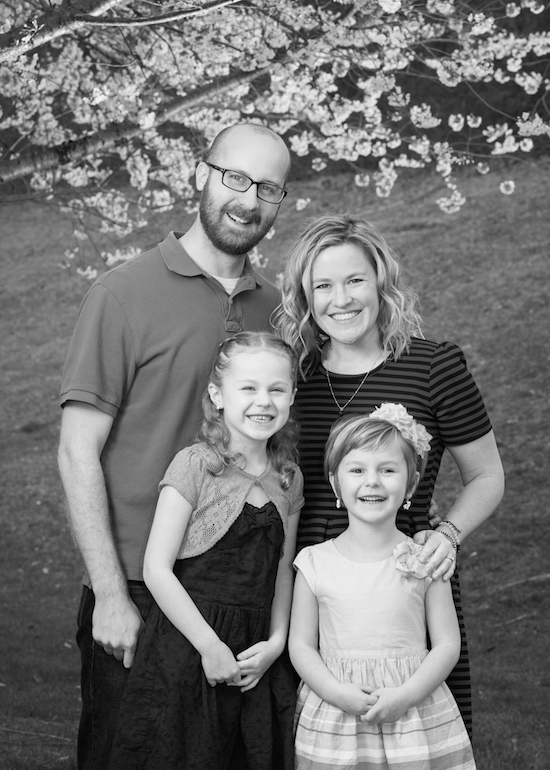 Photo Cred: Chris Paulis Photography
Before blogging, I was (still am) a clinical social worker. No, I am not an old, fat lady who comes and takes kids out of the home (like on tv). Most recently, I worked in a private practice providing individual and couples counseling. I really, really loved it, loved the people, and miss it a lot! But I am so very thankful that blogging has opened the door for me to be home with my kids and have a flexible schedule.
Blogging, for me started as a way of supporting Ethan in his blog love and as a way to share the crafty, decor stuff I was already doing. I am not a designer by trade and probably am not the most fashion forward. I have kept a lot of my dark wood furniture that was popular back when we were married, but pair in with neutral walls, bright splashes of color, and lots of DIY. I'm not sure I fit in a specific style box, but I really love our home and enjoy changing things up!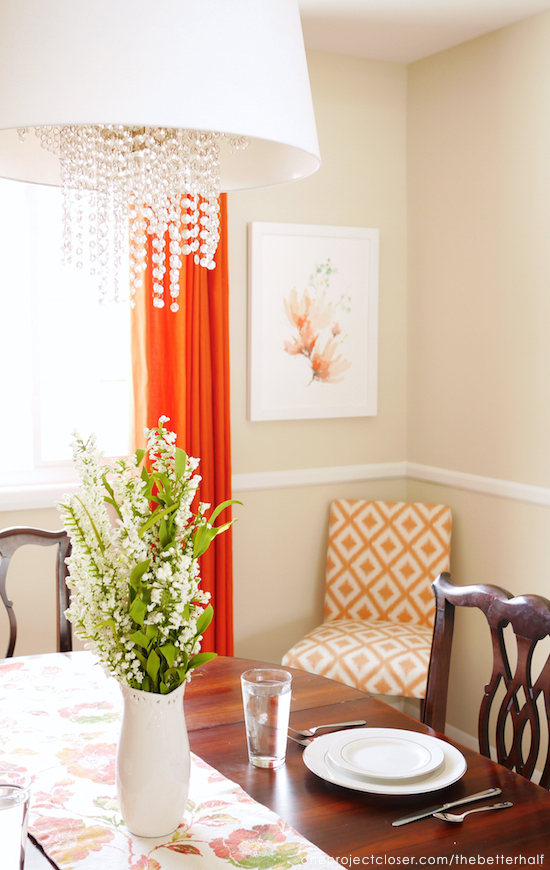 In addition to blogging about decor and home updates, I tend to share whatever I am working on at the time, whether that is recipes like my party favorite Whole Wheat Chocolate Angel Food Cake with Chocolate Whipped Cream, or combining my love of Essential Oils and jewelry to make DIY bug repellent bracelets, or my most recent artwork and free printables using watercolor and brush calligraphy.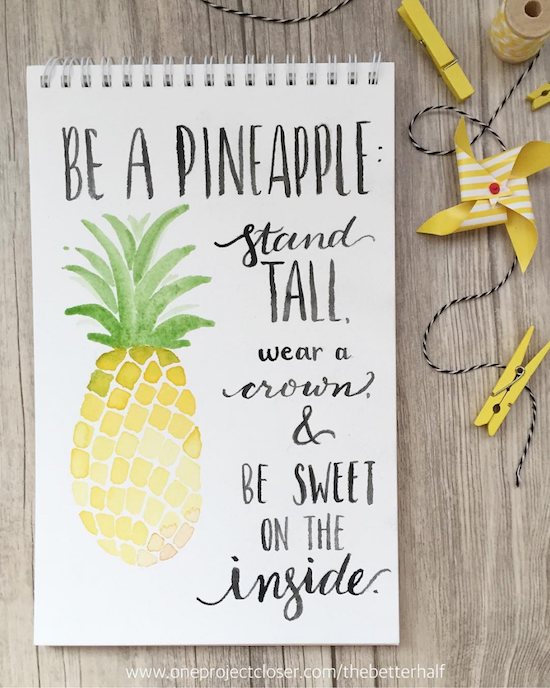 One Project Closer and The Better Half History
One Project Closer (OPC) was created almost 9 years ago, born from the vision of our best friends and forged with a lot of time, planning, and love. Fred and Kim, our BFFs and business partners, live a 5 minutes away from us, and at one time housed the OPC office and workshop. For a period of two years, Ethan went full-time on OPC, following pro-contractors and made an amazing compilation of detailed DIY guides showing you how to DIY your home like the pros!
Besides my work on The Better Half, Ethan, Fred and Kim also work really hard to make OPC successful. Ethan and Fred do a lot of the behind the scenes work on the site, code, and design and write tool reviews. Kim, the other Better Half, works to keep our coupons up to date. And I mean up to date! She literally spends HOURS a week providing some of the best and most complete home improvement coupons on the web.
Here we are all innocent and naive the year we started the blog, going out for our first official blog dinner!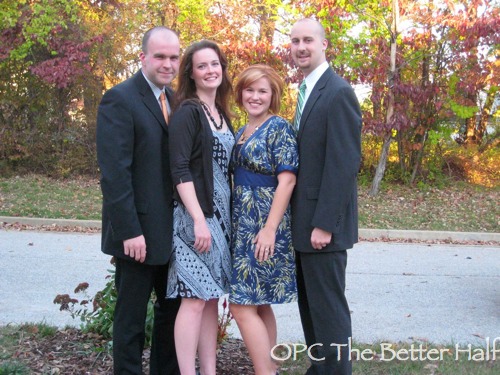 You don't want to miss this!
There are a few special things about One Project Closer and its Better Half that you won't to miss. First up, we provide the BEST home improvement coupons on the web. So next time you are shopping online at Home Depot, Target, or AJ Madison, to name a few, check here first for great promos and coupons!
Also, The Better Half teams up with some amazing bloggers every week to host a fabulous link party that is sure to inspire you! Whether you blog or just love reading blogs, every week we have a new giveaway to say thanks for visiting. So be sure to stop by the Creativity Unleashed Link Party every Thursday night at 7pm EST
Finally, we send out a special newsletter every week to announce what the giveaway will be for the week, give out a free printable, and share what's been going on at OPC! So be sure to sign up to be a part of all the goodness. And if you aren't already, go follow us on social media so we can stay better connected.
Subscribe for free printables + weekly newsletter here!
As Always, thanks for reading! And if you have any questions or would like to contact me, you can email me at jocie at oneprojectcloser dot com.

Don't forget to check us out on Facebook , Instagram, & Pinterest!