I'm always a little late to the game, but I figure it's still January and maybe you missed some of my favorite projects and moments from last year. While these are my favorite projects, we also had a big change this year – we moved! And while maybe the most stressful time I have ever experienced, it has brought us so much joy (and projects, haha). We hope you stick with us this year and we appreciate all your past support, comments, encouragement, and kindness. xoxo
Stencil Wall
I had no idea just how loved this stencil wall would be when I did it. So many people have said this DIY Stencil Wall using Royal Studio Triangulations Stencil is their all time favorite project! When people come over, it always gets so many compliments, and it was so easy compared to a lot of other projects.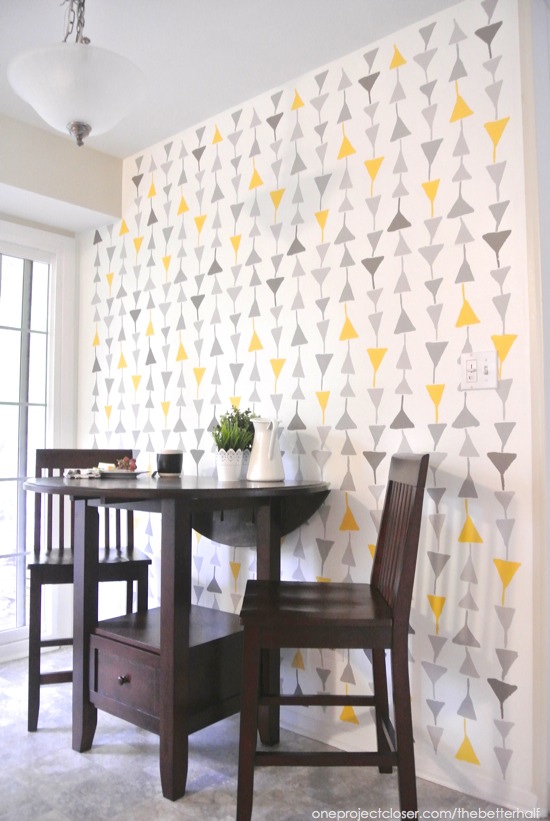 Hanging Succulent Terrarium
I do NOT garden. In fact, this Succulent Terrarium was a big stretch for me. But it is so beautiful, inexpensive and hard to kill. I gave this project to Kim and it still is living a healthy life under her care.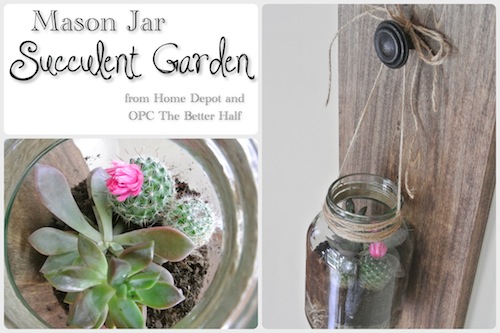 Vanity Makeover
Now this bathroom makeover was one of those that Ethan didn't love, but appreciated my creative style. I realize it was a little girly and over the top, especially with the bright pinky purple ceiling, but I loved it. We called it the Champagne bathroom and I always wanted to throw a party and serve Champagne in there. haha But this vanity makeover we both loved, plus it was super easy, inexpensive and NOT permanent!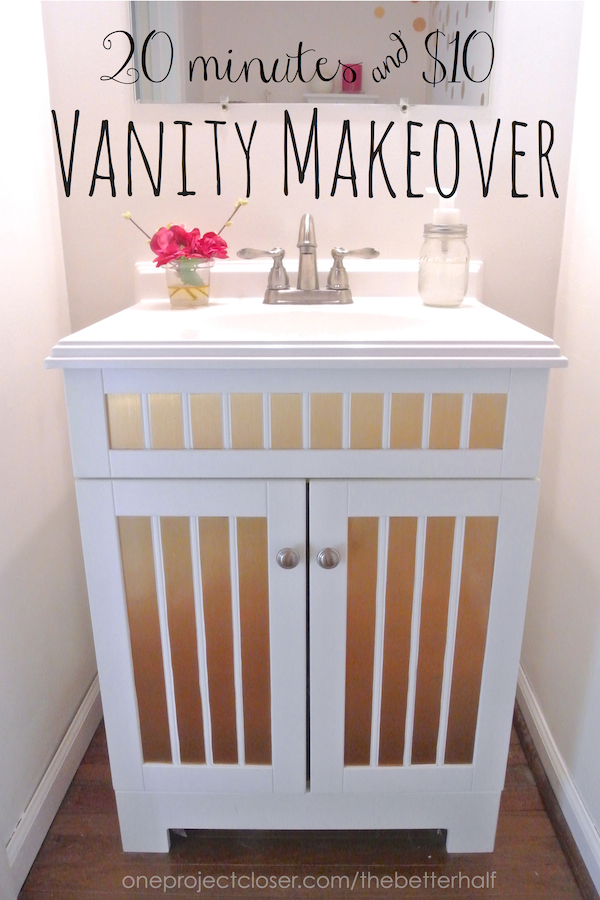 Lotion Bars (aka Bee Bars)
I started using Young Living Essential Oils this year and boy, have they changed our life! This lotion bar recipe comes from my cousin, Naomi and it has been a life saver this winter and also makes the best gifts.
Heart Tulip Wreath
Another easy and inexpensive project that gives me such joy when I look at it. This heart tulip wreath was made in 15 minutes and is so cheerful and fun!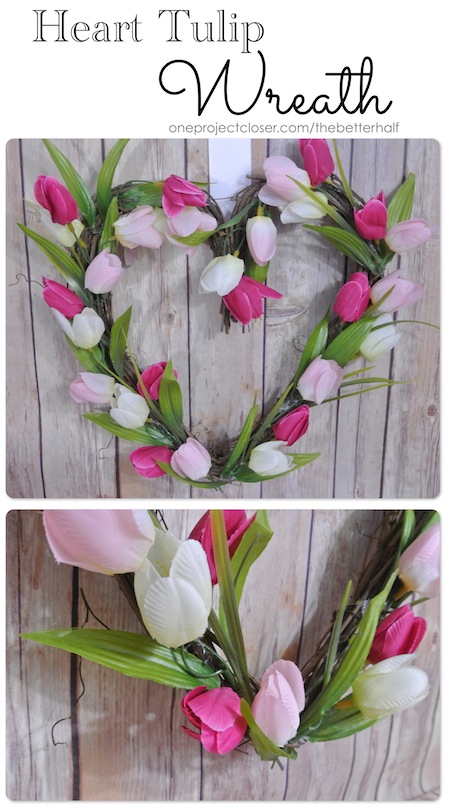 Happy New Year!
This was us this past Christmas! Yes, I wear that Christmas sweater with confidence. Plus, we are looking mighty smart and trendy in our Firmoo glasses right? Especially Ethan with handsome beard.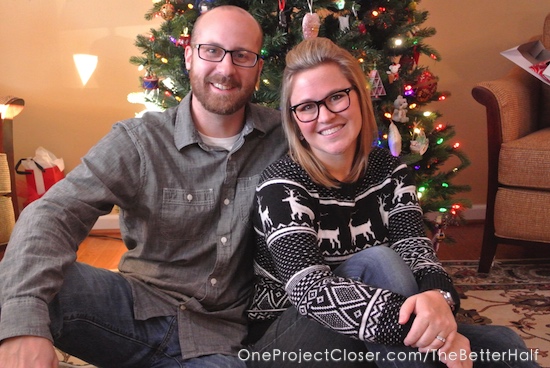 Ethan and I have had such a wonderful year and feel incredibly blessed by our fans and the success of One Project Closer. I am always humbled and honestly surprised when people love my projects or feel inspired. Thank you so much!
What do you think? What was you favorite project from 2014?
As always, thanks for reading,