A lot of my woodworking projects start with Jocie coming to me and saying, "Can you make me one of these?". That's how this owl and these owls came to be. Let's not forget about the elephant or the barrette holder, and, more recently, the planter box. So it came as no surprise when she started showing me pictures of spice racks on Pinterest that I had another item on my todo list.
Jocie's been giving our kitchen a makeover, and as part of that, she wanted a small shelving unit for holding spices, oil, vanilla and other kitchen-y things. She gave me a sketch and rough dimensions (32″ x 20″), and I got to work.
I had some spare 3/4″ plywood in the shop, and I cut several pieces for the frame.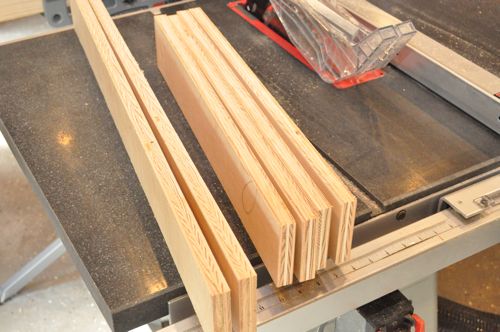 I also had some 1/4″ plywood that I used for the shelves. In hindsight, I should have just made everything from 3/4″ ply. It would have been sturdier and look a little more uniform.
I routed rabbets at the corners of the frame because I didn't feel confident that butt joints would stay put.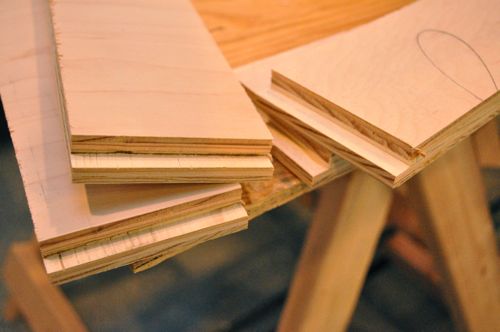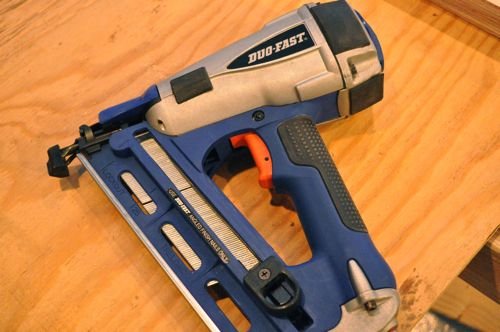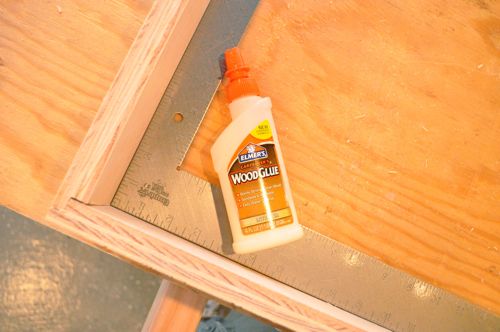 I glued and finish nailed the frame together, working to keep everything square and tight.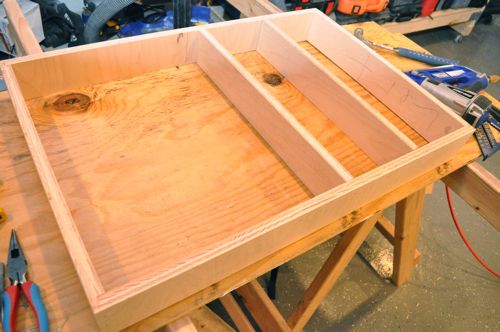 Next, I cut small support blocks and glued and nailed them in place. If I had used 3/4″ ply, these blocks wouldn't have been necessary, giving the shelves a cleaner look in the end. I'll keep that in mind for the next spice rack I build.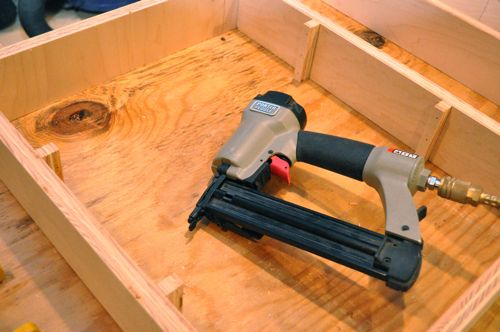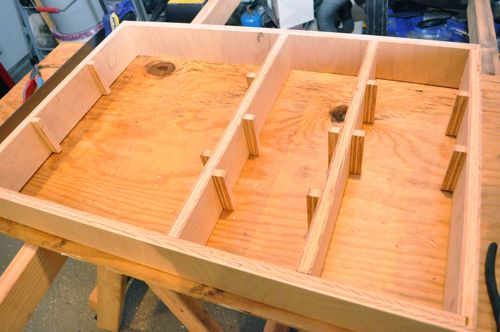 I glued the 1/4″ ply to the support blocks and used my extensive collection of batteries to weigh the shelves down while the glue dried.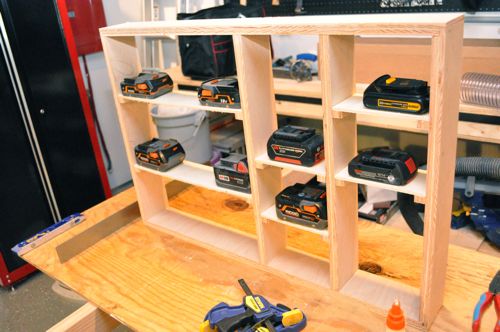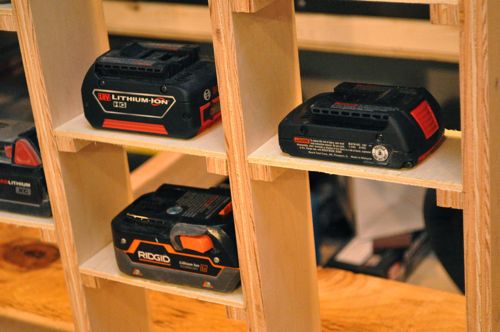 The face frame was the most challenging part and purchasing a pocket hole jig would have been a smart move. Instead, I glued, stapled and sometimes pin-nailed all the joints. I made the face frame from 1 x 2 poplar and some scrap oak. Since the shelf was going to be painted, I could mix and match wood types, and I didn't have to worry about orienting the grain of the wood.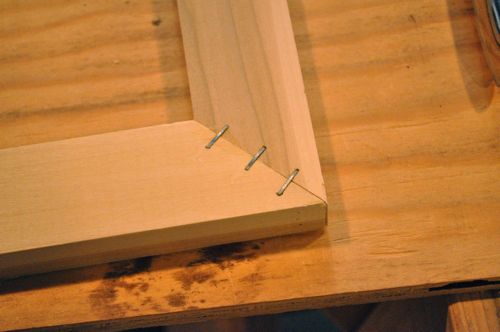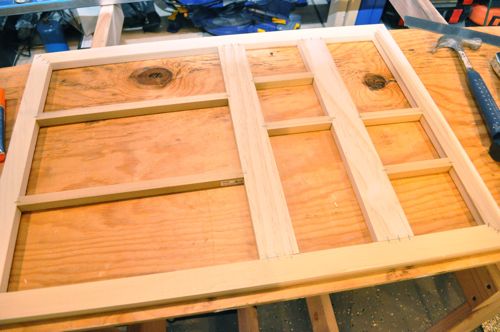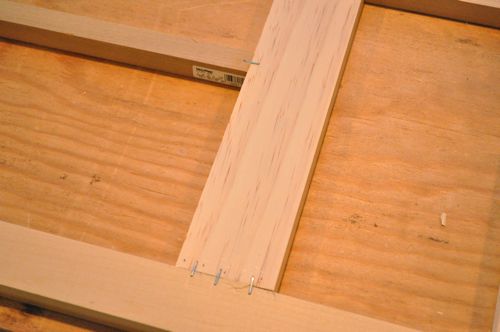 I used some wood filler to clean up a few gaps, and I was pleased with how the face framed turned out.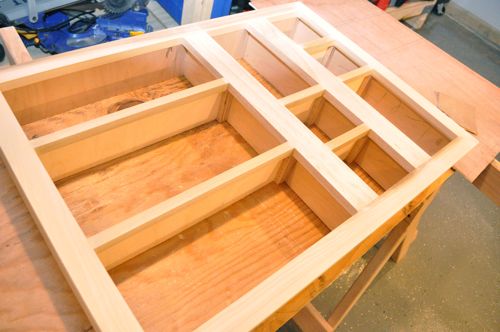 Jocie had special plans for the backing so I didn't attach that right away. After her work was done, I drove some screws and tiny finish nails into the 3/4″ plywood. I opted for a few screws because I knew that I'd be attaching this shelf directly to the wall.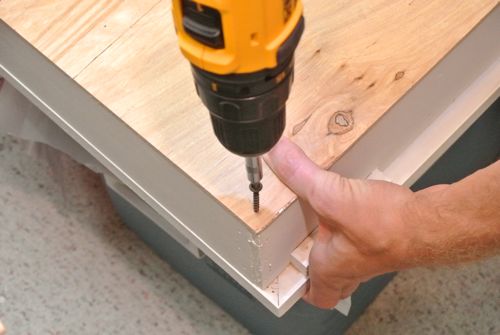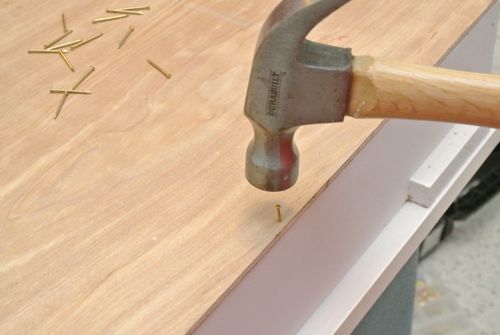 Jocie painted and "decorated" the spice rack before I hung it on the wall. She also picked up a few bottles and jars from IKEA. To get the full story and see the finished product, click-through to her post.