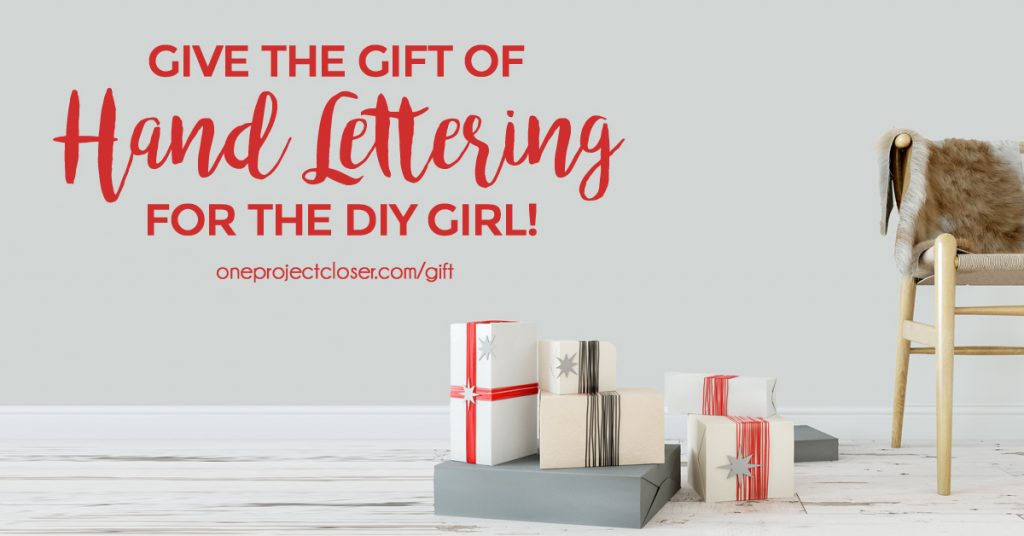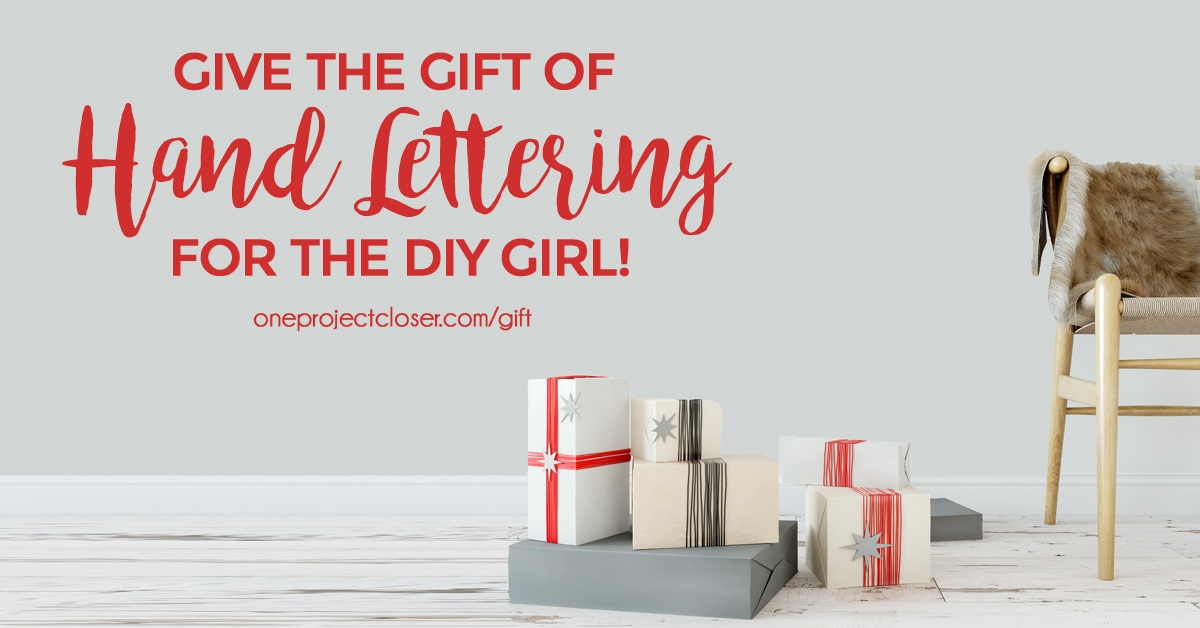 Hand Lettering for the DIY Girl!
We are so excited to offer our wildly popular online course, the Busy Girl's Guide to Hand Lettering as a GIFT!
Have a DIY girl in your life and aren't sure what to give her this holiday season?
This course is designed to help is get started in learning hand lettering techniques and apply them to decor, home projects, and gifts. The course supplies printable shopping lists, practice sheets, hours of video tutorials, and an exclusive FB group just for class members.
Decor and More!
After learning the basics of hand lettering, she will learn how to turn her hand lettered art into Heat Transfer and Vinyl cutouts that can be used for:
Mugs
Bags
Decorative Pillows
T-shirts
Signs
Wall Decals
Hand Lettering on the iPad Pro
Take your hand lettering to another level and learn the basics of using your iPad Pro to letter on the go. Letter on the iPad Pro is perfect for the Busy Girls who desire digital lettering for projects and printables.
Beyond the Course
With tons of practice sheets and BONUS materials, the course doesn't end today. Get feedback from peers and your instructor, and keep learning and practicing with the help of an exclusive Facebook Group.
Get detailed shopping lists so you know exactly what you need…and what is fun to splurge on!
Printable practice sheets
Detailed shopping lists
Printable course notes
Exclusive Facebook Group
Free Printable Gift Certificate
With purchase of the this online lettering course as a gift, you will also receive these beautoful printable gift certificates! Gifting was never so easy!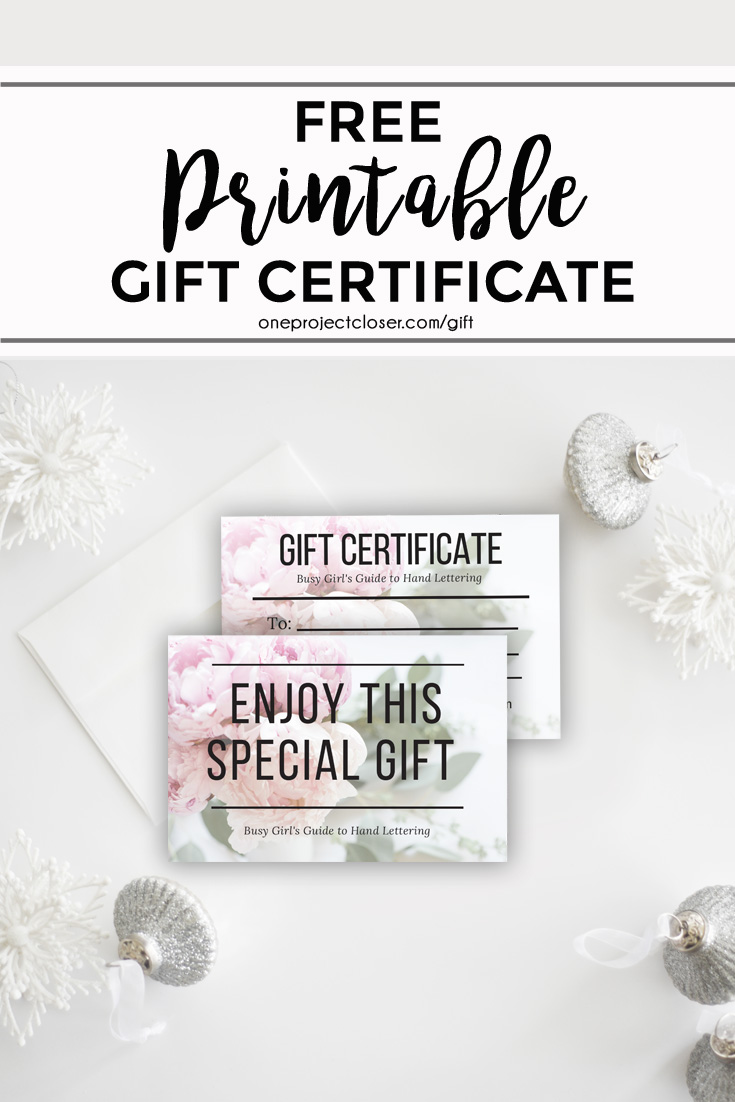 Buy The Gift of Hand Lettering NOW!
This really is the perfect gift to give that DIY girl in your life…or even yourself. And if we didn't have you convinced, we're giving you $5 off your purchase of the Busy Girl's Guide to Hand Lettering, for yourself or as a gift, only through Cyber Monday (November 27, 2017). At checkout use the code: THANKFUL5
Buy it here for yourself
OR
Buy it here as a gift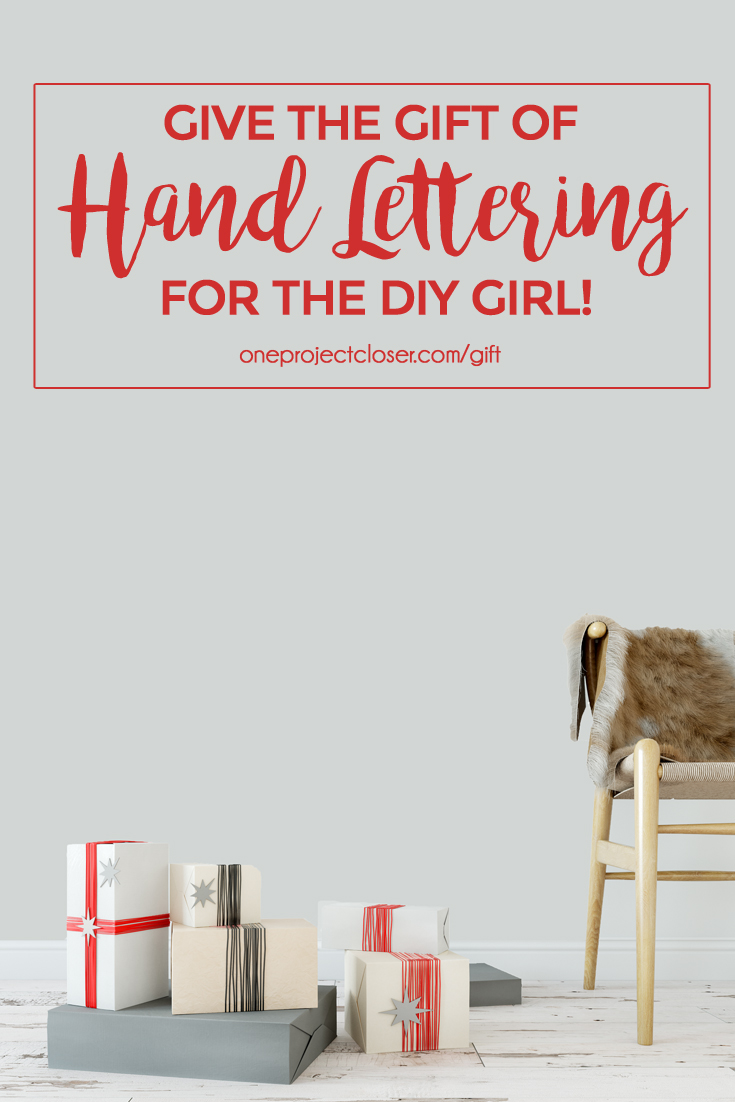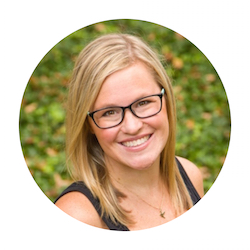 Jocie Hagan
One Project Closer
Jocie (pronounce jah-see) is an editor at One Project Closer. A blog almost 10 years strong, OPC is a DIY site for the whole family, sharing everything from how to refinish your had wood floors, to DIY necklaces and home improvement coupons. Jocie lives in Baltimore with her husband and blog partner, Ethan and their two super cute (and a bit crazy) kids, Isabella and Lucy. Blogger by day, mom by night, she enjoys crafting with the kids, beating everyone she knows at cards, and practicing hand lettering to relax.