Halloween is coming and fall is here, so what's better than a little pumpkin carving and decorating?!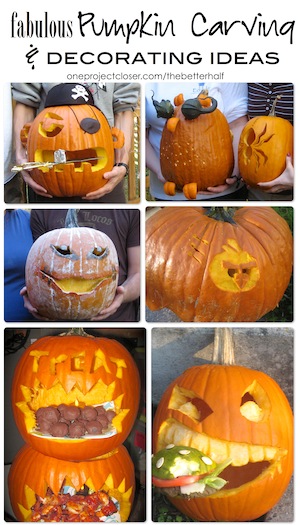 Pumpkin Carving Ideas
Every year some friends host a pumpkin carving contest (sadly, not this year, since she is scheduled to give birth 2 days before Halloween). They gather together a handful of friends and setup teams who have one hour to carve a pumpkin from start to finish. It's a lot of fun, and if you know me and Ethan, you know that we love competition, plus we love busting out the power tools!
Here were a few from the past couple years:
This was mine…no, we didn't win. I felt a bit robbed. Even the "burger bun" is a pumpkin. Pretty sweet right?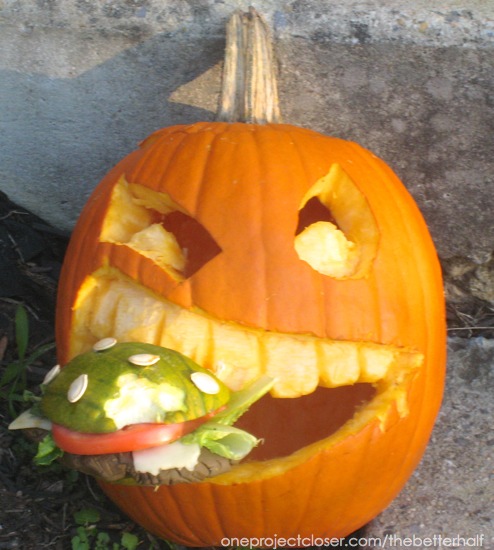 Right after Batman (you know the one with Christian Bale, forever the cutest Newsie) came out, we made this Joker pumpkin!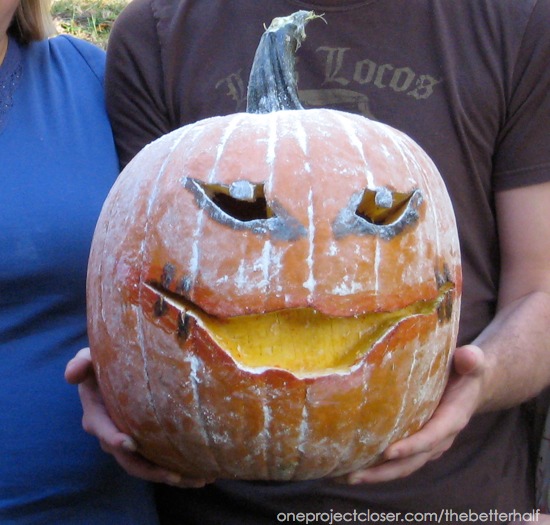 Owl and Spider Pumpkin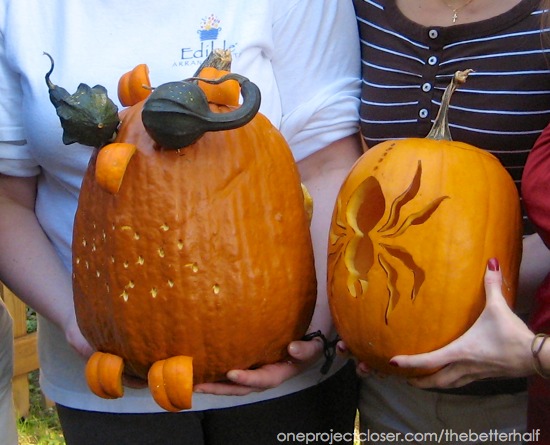 Pirate Pumpkin – aye aye matey!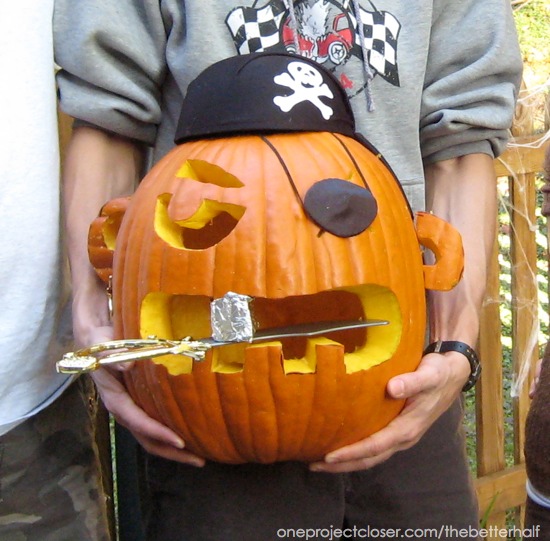 Trick or Treat Pumpkin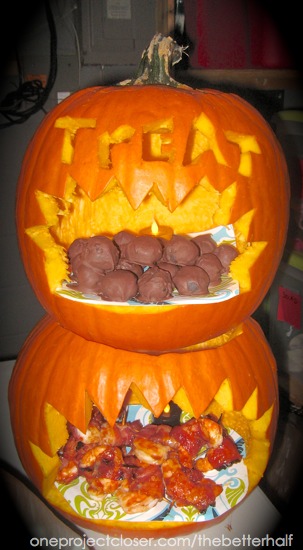 Angry birds pumpkin – this was one of Ethan's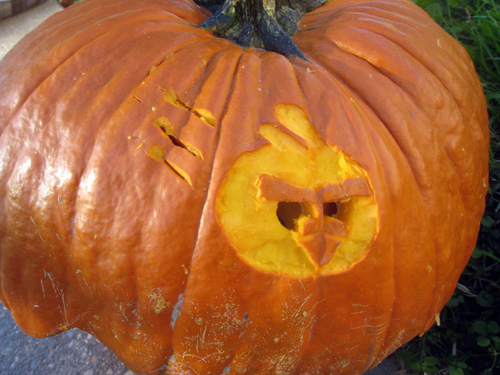 Honorable mention goes to the team that created the alien bursting from the chest pumpkin. We girls were pretty grossed out but they definitely get points for the creativity.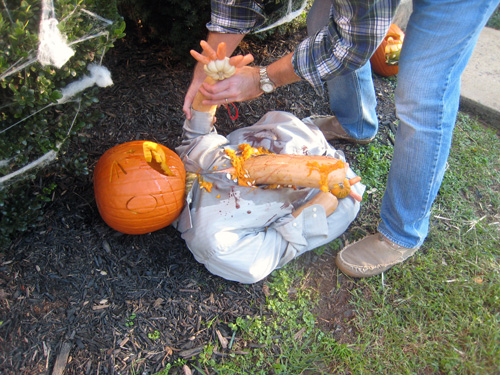 Pumpkin Decorating Ideas
So, if you like you pumpkins pretty, painted, or you don't like to bust out the power tools, here are a few ideas from my friends around the web. If you love them as much as I do, please click through and pin from the original source! xoxo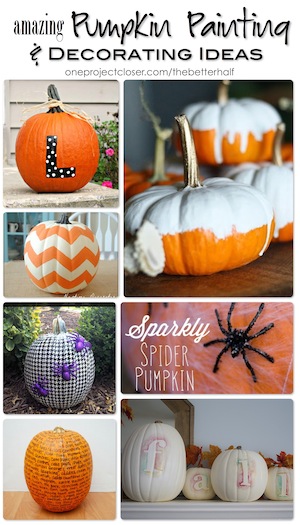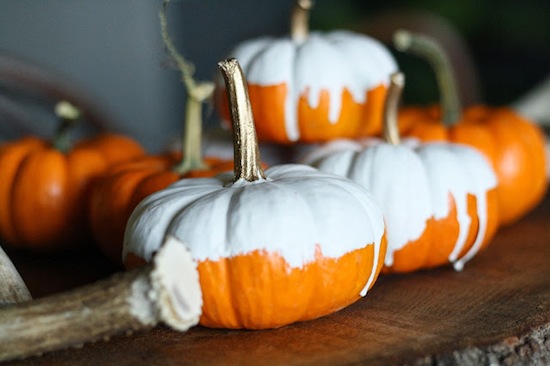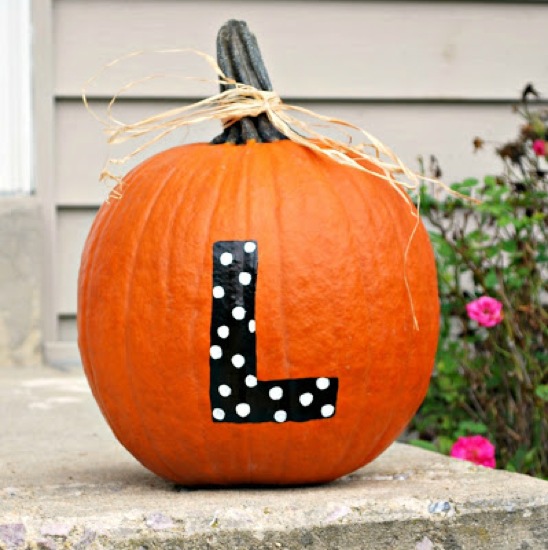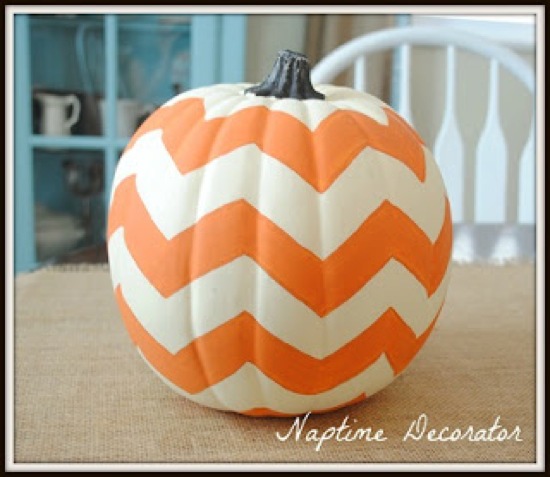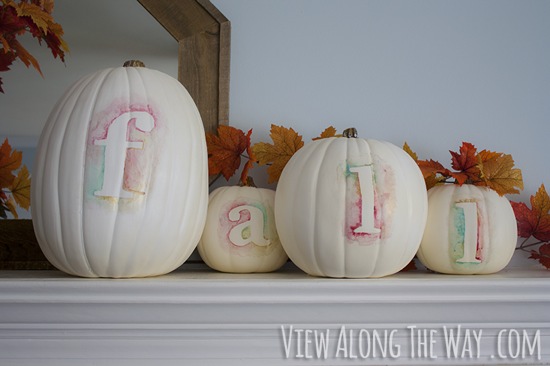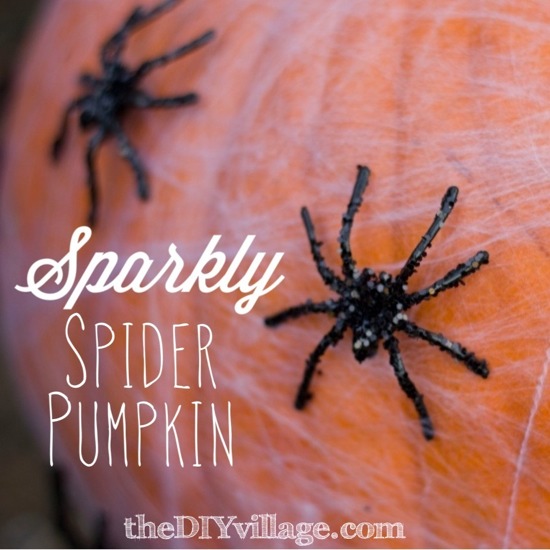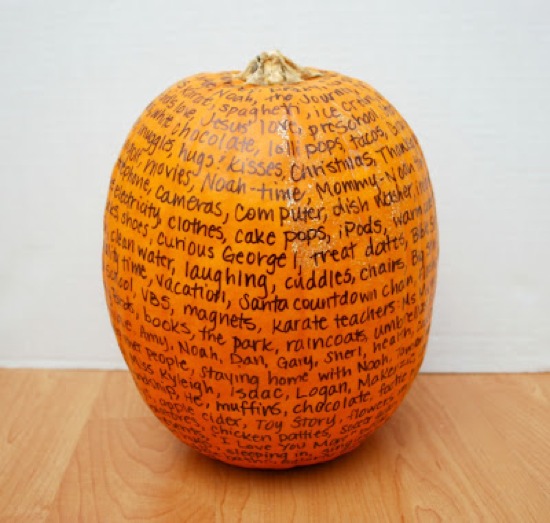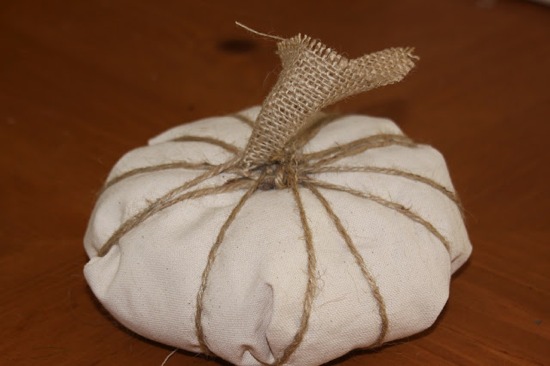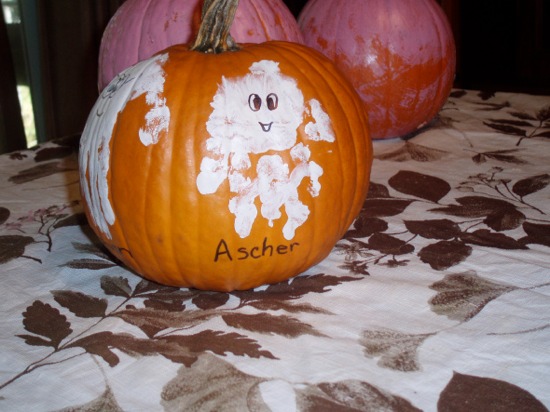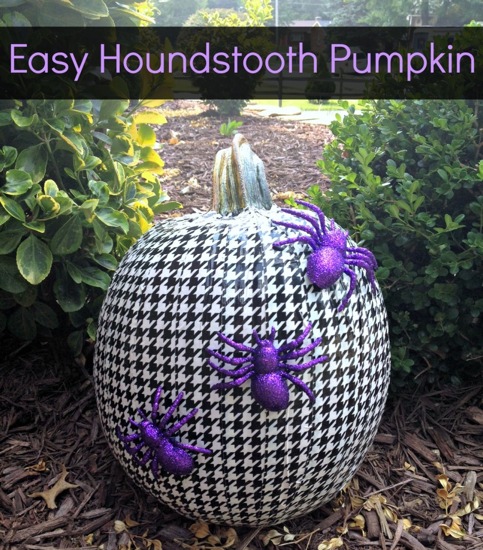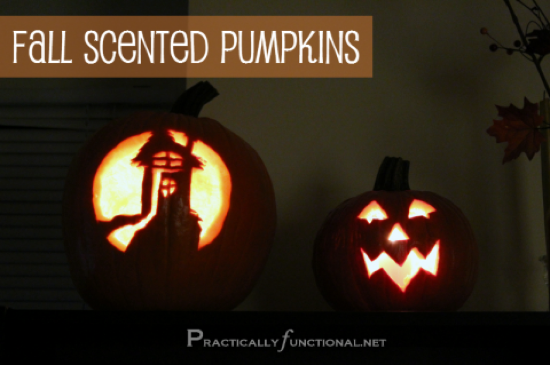 What do you think? What are you favorite pumpkin carving and decorating ideas?
As Always, thanks for reading,
Don't forget to check us out on Facebook and Pinterest!

Last week I had the privilege to attend the Milwaukee Tools 2013 New Product Symposium. If you're not familiar, just about every year, Milwaukee gathers online and print media from all over the world to check out their most recent innovations. This year was a top-notch event with a lot of cool tools and accessories. To get real-time updates from media events like this one (and the JET / Powermatic event coming up), be sure to follow OPC on Twitter. I'm constantly tweeting pictures and info about what users can expect to see next.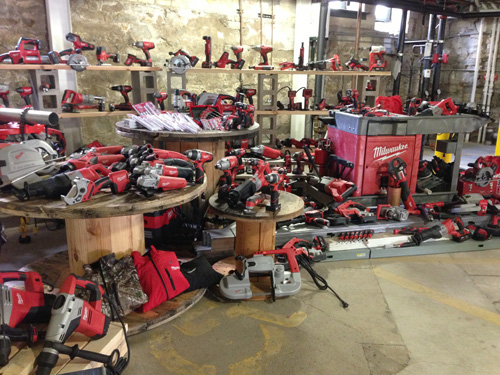 This year's event was held at the historic Pabst Brewery, and Milwaukee got us started with a bottle opener with wire-strippers. I was sure to give 'em a hard time about the "core user" that needs to strip wire and open a brew with one tool.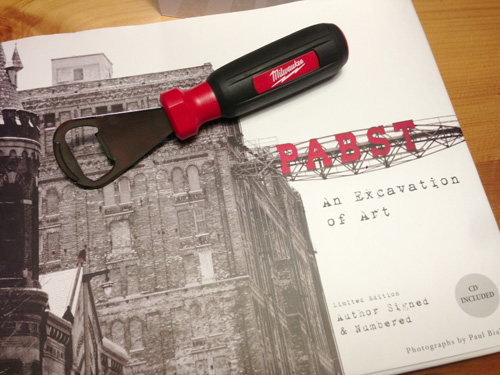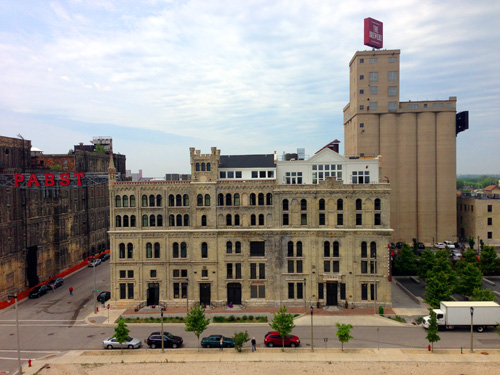 This is King Gambrinus, the unofficial patron saint of beer!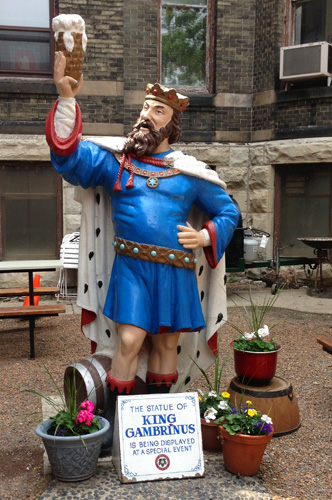 New 2013 Milwaukee Tools and Accessories
My group started the day with some accessories, and first we talked step drill bits.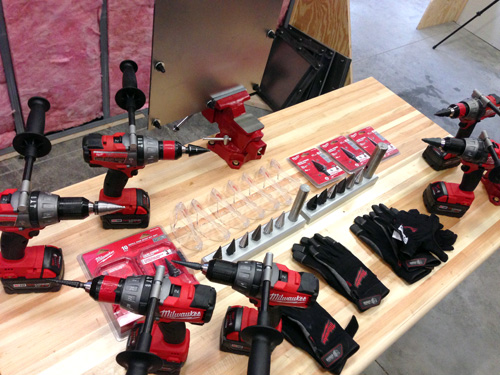 Step drill bits are really useful for drilling larger holes in a variety of materials. They're also pricey, and you can easily spend over $30 a bit. For that reason, it's important that each bit provide long-lasting performance. Milwaukee had us try a competitor's product (no oil), and after just a few holes through steel plate, the flutes are clogged. Now this bit is almost useless. Meanwhile the Milwaukee bit looks as good as new.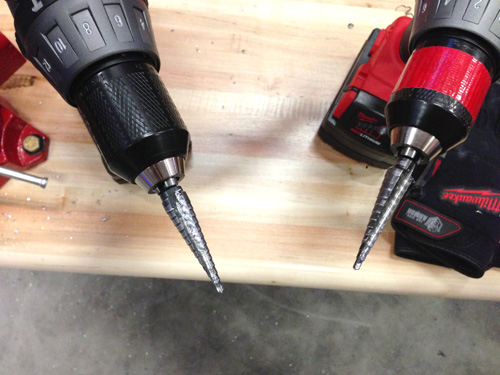 Impact drivers are continuing to grow in popularity, and manufacturers are working to provide accessories that can handle the increased rotational force. Milwaukee  launched their Shockwave (impact duty) driving and fastening line in 2009. This year they're building on that line with Expand which includes more fastening bits, extensions, and nut drivers.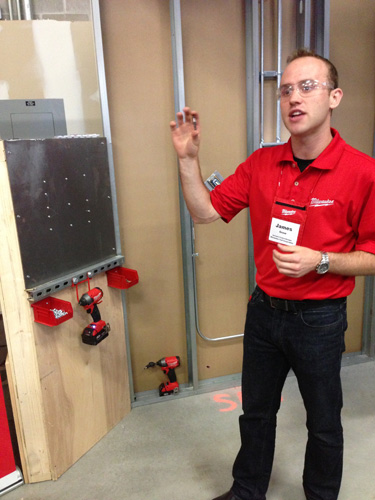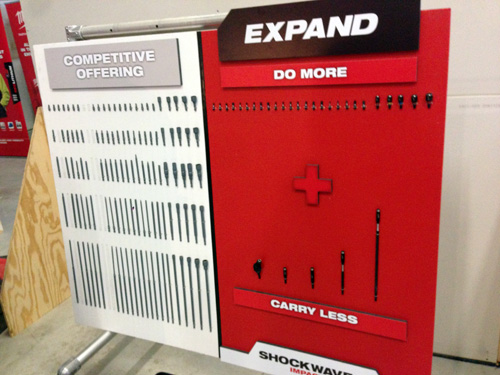 Milwaukee also showed off some very cool tile cutting accessories like this carbide grit hole saw with retractable pilot tip (demonstrated by Tim Carter).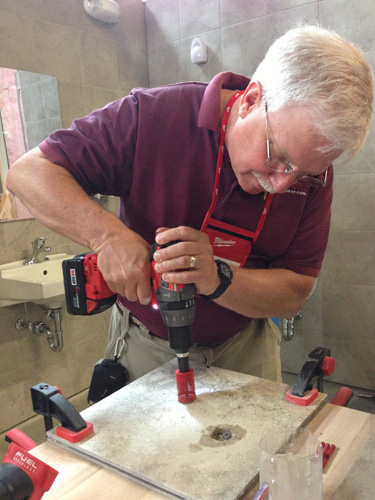 Milwaukee unveiled several new additions to their M18 FUEL line including a Sawzall, circular saw and grinder. What was so impressive was that all three boasted performance that rivaled their corded counterparts! On OPC Facebook I asked reader which Sawzall they thought would cut faster, and the answer was the cordless version. In fact, it was about twice as fast. Cordless grinders typically hit that "over-load" protection pretty quickly. Instead, the new Milwaukee cordless grinder powered through! Cordless tools still can't replace corded ones. However, Milwaukee is making huge progress to close the gap.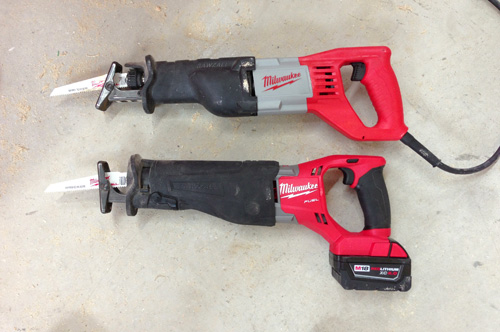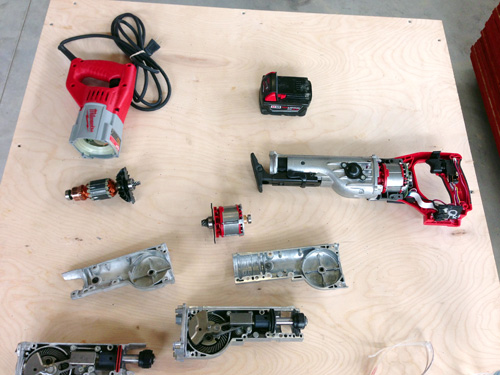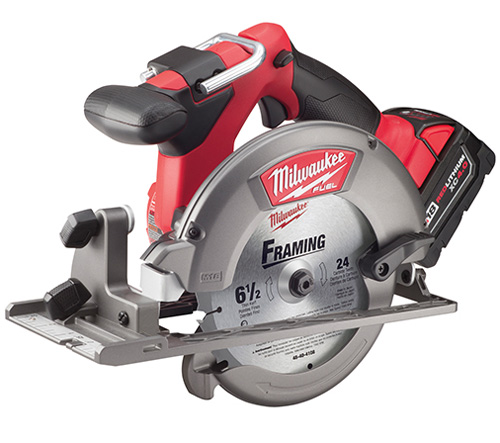 The Milwaukee heated jacket has been wildly successful, and last year they added more styles. This year, by popular demand, Milwaukee is now offering a women's heated jacket, and they are now offering heated hoodies.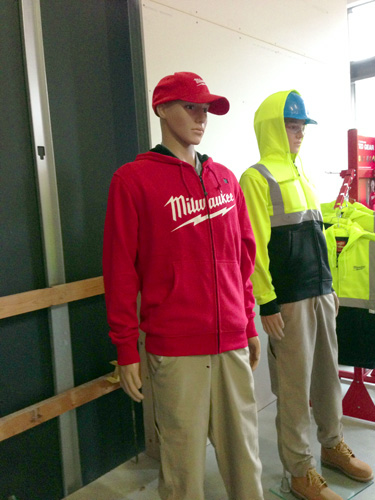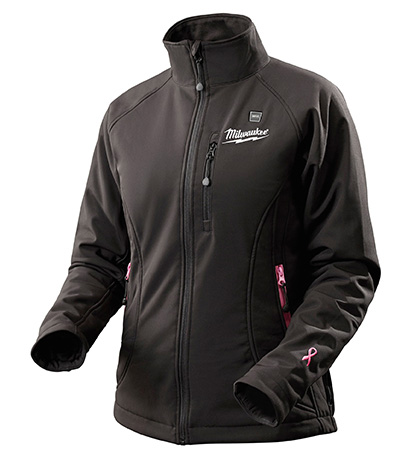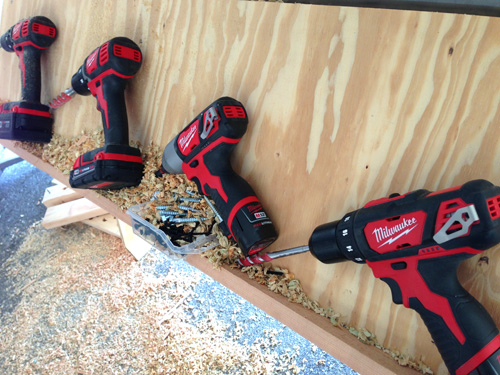 Here's a look at Larry Okrend from Handy Magazine trying out a new M12 Fuel SDS Rotary Hammer.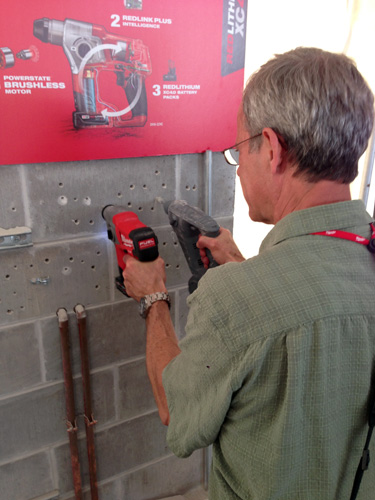 Milwaukee also introduces a pair of worklights that I found pretty impressive. The first is an M12 stick light. The hook can be positioned at the top or on the backside, and users can purchase a powerful magnet attachment.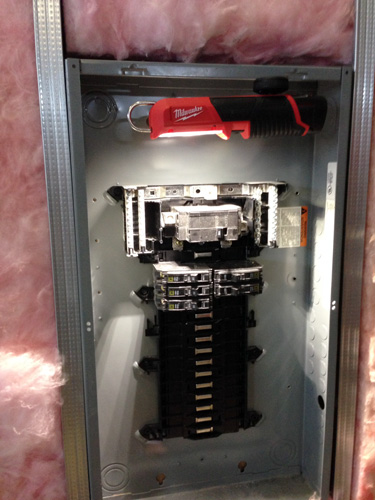 The second worklight is the M18 LED Flood Light. This put out a lot of light without generating much heat (thanks LED technology). Milwaukee included holes for mounting the light to a temporary pole and stringing it up on a loop. Best of all, I tossed this light about eight feet in the air before it crashed into the concrete floor, and it still worked perfectly.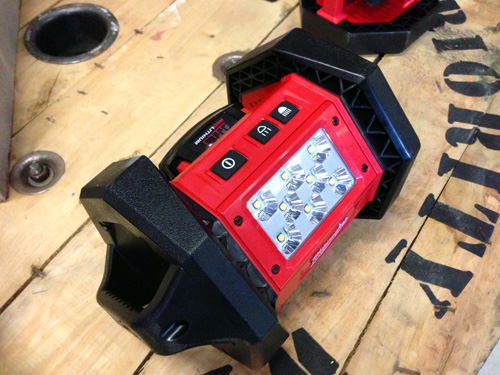 This is just a handful of what Milwaukee showed us. Look for more details as product makes its way into the OPC workshop!

It's been a little quiet around OPC recently. That's partly because we're in-between Pro-Follows and partly because we're working on improving the site. We recently had a site evaluation, and now we're working to implement many of the suggestions so expect to see some changes in the coming days. If you have a site design suggestion, we'd love to hear it. The best way to do that is email me with the details.
Just this morning I restocked the Rewards Center, and there are lots of good items especially with Father's Day rapidly approaching. If you're new to OPC or The Better Half, we reward readers with points for visiting the site and leaving quality comments. Here's a brief overview.
Project Rewards (click here for full details) is a reader appreciation program, and for a change to win something, you need to:
Register: All you have to do is pick a username and provide an email address, and you're all set to start earning Project Points. There is no cost, and we never distribute your info for any reason. Register here. If you bump into any problems, just shoot me an email, and I'll help you out.
Visit and Comment: You earn Project Points (pp) for various actions on our site, like logging in (worth 2pp once/day), or by leaving a valid comment on an article (worth 5pp /valid comment). If your comments aren't very good (i.e. "Nice work"), I'll probably email you and deduct a significant number of points so make sure you're adding something worthwhile.
Spend Points: You spend Project Points in our Rewards Center, which includes auctions for home improvement gift cards, tools, services, crafts and more.
The Prizes

Here are just a few of the prizes available right now. For the full list, head over to our Rewards Center.
Keen Boots
OPC is giving away a pair of KEEN Portland PR Slip-On Utility boots. These boots are built in the USA, waterproof, and feature an aluminum-toe. The midsole plate is puncture resistant, and the easy on and off saves time going from the job site to the office.

Ryobi Nation
The Ryobi Drill and Impact Driver combo kit is back again to promote Ryobi Nation. Ryobi Nation is the ultimate destination to fuel your inner tool enthusiast. Members can register their tools, find special deals, and submit their own projects – or vote on others — in the Project Gallery, where monthly winners receive $500 in RYOBI tools. Check it out at that link.
Weller Soldering Iron

This new high performance consumer soldering iron deliver the ultimate soldering experience. The three on-board LEDs mean no more fumbling with a flashlight while doing work in a basement or poorly lit area. The iron also has a round, soft grip, non-slip handle that provides greater comfort. It's ideal for a variety of tasks, from crafts as diverse as jewelry making to electronics and PC modification. Weller irons are available in four different watt models with prices ranging from $14.99 to $27.99 and available for purchase from major retailers, including: Home Depot, Lowes, True Value and Sears.
Ridgid Combo Kit

Not sure what to get dad for Father's Day next month? Give dad the Ridgid 18volt X4 Hyper Lithium-Ion Cordless Drill and Impact Driver Combo Kit (3-Tool) with Radio. The compact drill and impact driver feature best-in-class torque for the most demanding applications. Both the compact drill and impact driver feature exclusive Grip Light technology which engages the LED light by simply holding the tool and innovative Hex Grip micro-texture for maximum comfort to make every job easier. The Compact Radio offers 3 different modes for AM, FM and Auxiliary Input. All three tools are powered by HYPER Lithium-Ion Technology built for high performance.

If you're new to One Project Closer, let us extend a warm welcome. We're glad you stopped by! Every so often we like to reintroduce the site and make sure you all know about the awesome features available to you. Plus, this is a great opportunity for feedback and for new readers to say hello.
What's OPC All About?
The primary focus on One Project Closer (OPC) is home remodeling, and what better way to learn how to tackle your next project than seeing a professional contractor in action. That's exactly what you'll get with every Pro-Follow. We go out to actual job sites with experienced contractors and share what they're working on with all of you. The tips and insights are amazing, and you won't find this level of detail anywhere else on the web.
Using these Pro-Follows and our own experience we've created a library of Project Guides that help homeowners like you overcome even the most challenging home improvement projects. Check out some of the most popular Project Guides like our series on sheds where we cover everything from building a foundation to putting the finishing touches on your custom-built shed. Maybe you're about to install hardwood flooring. If so, we've got you covered for each and every step. See the Best of OPC section in the right-hand sidebar for even more suggestions.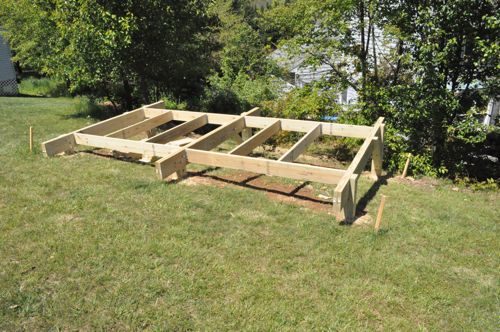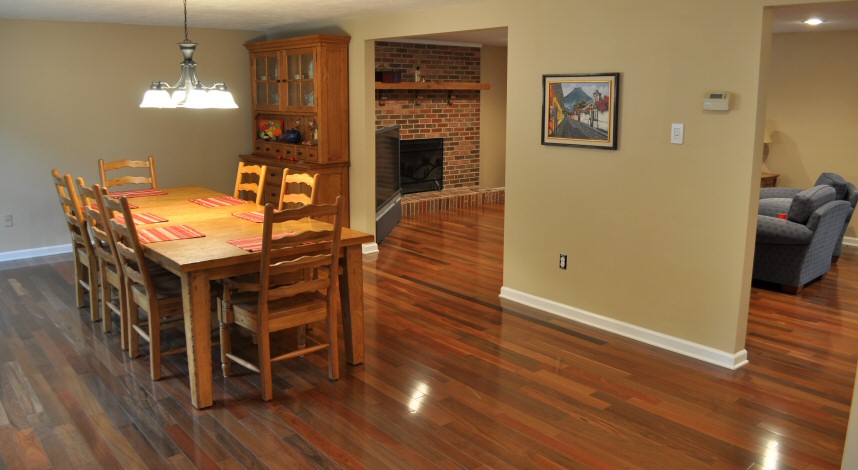 Become a Subscriber
If you enjoy home improvement, fixing up your house or are about to become a homeowner, we hope you'll become a subscriber! You can subscribe via email or RSS using the links below. You'll be joining more than 4,660 people who've already started following us! You can also connect with us on Facebook or Twitter.
Join Our Rewards Program
We love our readers, and to show our appreciation, we've created the Project Rewards program. Essentially, it's a participation system that rewards you with points for visiting our site and leaving quality comments. The program is completely free, and you can spend the points on auctions in our Rewards Center. To date, we've given away thousands of dollars worth of tools, gift cards and more.
Some of the cool items available right now include a Black & Decker Matrix, an Elmer's prize pack, and a GREAT STUFF prize pack. If you're ready to start, you can sign up here and start earning rewards today!



How You Can Help
Sometimes readers are really thankful for the top-notch content and hard work we put into OPC, and they ask how they can help. Our answer is always the same. The biggest compliment you can give us is to spread the word. If you like our site, tell your family and friends to check us out. See those handy buttons on the left? Sharing our articles on Facebook is tremendous, and don't forget to give the article a +1 so Google knows it's worthwhile. Are you the owner or editor of a website? Feel free to link to our articles and share what we're doing with your audience.
Who Are the Writers Here? How do I contact you?
The best place to start for this question is our About Us Page. There are four of us (left to right in the pic below: Ethan, Jocie, Kim and Fred).

We're two couples living in Baltimore County, MD, and Ethan is the full-time editor. Our email addresses are public, and we strive to answer every email we receive. You can contact us at name@oneprojectcloser.com, where "name" is our first names.

Hey friends! I'm sure you have heard that Hurricane Sandy is headed for the East Coast. She is strong, severe, and of a different magnitude than we have seen before.
We live just west of Baltimore and while we are not expected to get the worst, it doesn't look good. We expect to loose power, have flooding, have lots of trees down, and probably road closures. I pray this is the worst.
The area school have closed in anticipation, in addition to many businesses. Many people are scared and worried about what Sandy will mean – food, shelter, safety. Important stuff.
We are also preparing. I put it out there on FB – what should we do? Thanks for your input and here is what we have done:
Tried down the grill, patio furniture, trashcans
Turned freezer and fridge to lowest temperatures
Bought gas for cars
Secured cash, in case power is down and credit card machines are not useable
Made baked goods and stews
Bought flashlights, batteries, tap lights
Bought several bags of ice, now being stored in our freezer
Prepared with library books, games, beer/wine
Charged phones, laptops, iPad
Prepared with duct tape, cardboard, plastic sheeting in case windows break
Consulted ready.gov for in-depth info
We are preparing for the worst, hoping for the best, and trusting God that he will be present no matter what.
We are likely to be without power which means that DIY and blogging will come to a standstill for awhile. We will keep you updated via FB and twitter feeds while we have power and internet. If we are strangely quiet, remember us and know that we will be back. 🙂
If you are in the path of the storm, let us know, and we will be praying for you too.
What do you do to prepare for a storm? What do you think of Sandy? Are you in her path?
As Always, thanks for reading!
Don't forget to check us out on Facebook and Pinterest!

Editors Note: One of our regular readers, Trebor, mentioned how much he enjoyed that we include references to building code in our Pro-Follows. Understanding and following local regulations are an important part of any home improvement project, and Trebor's comment reminded me that we have these great instructions for obtaining free access to the 2011 NEC. In addition, here are links for free access to the 2012 International Residential Code (IRC) and International Building Code (IBC), and don't forget to have underground lines located before you dig.
The National Electric Code (NEC) is published by the National Fire Protection Association (NFPA). The NFPA recovers part of its code development costs by selling code books. However, they do make available a limited-use online copy of the 2011 NEC. Unfortunately, the NFPA intentionally makes this free online version difficult to find and use. (If the free online version were easy to use, no one would buy the books!) I tell you how to access the free version below.
New! If you are a Google Plus User and find this how-to helpful, we would appreciate it if you would give us a "+1" using the button on the left. It tells Google that this information was valuable for us to publish!
Before I give you the steps, you should know that the best way to get access to the code for free is to go to your local library's reference section. Most libraries will have every recent version of the code on their shelves, and you can make photocopies of the sections you need for your job. I actually used this approach for a recent wall oven installation. I didn't have any cash on hand for the photocopies, so I took photos with my iPhone and printed them when I got back home. It worked great, and our wall oven is installed to code specifications!
Many districts will be phasing in the 2011 NEC as their electric code standard over the next few years. You should always check with your local Government to determine what code is enforced in your area. For instance, when I started my basement project in 2007, Baltimore Co. MD was still enforcing the 2005 NEC, but had included several amendments. Some jurisdictions don't use NFPA's codes at all.
Step by Step Instructions to Get the Code
To obtain limited free access to the NEC, you must sign up for a free NFPA account. Here's how:
Step 1: Click here to go to the NFPA's NEC home page.
Step 2: Scroll down the page and click View the 2011 Edition Online. See this image for help.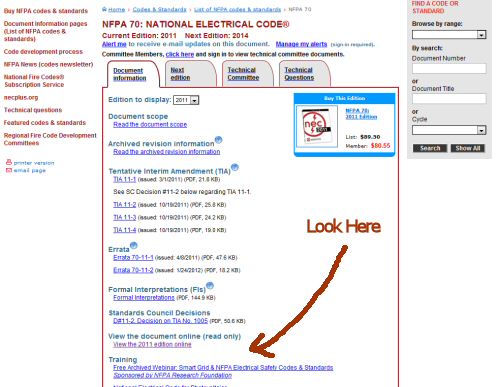 If you aren't already logged in (and you likely aren't at this point), this link will take you to a login or sign-up page.
Step 3: Click the Create an account link.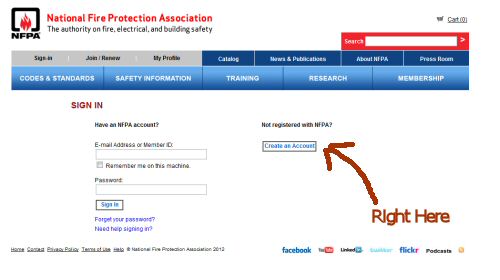 Step 4: Enter your data into the resulting forms. NOTE: Make sure to use a valid e-mail address. You will need to confirm your membership email address before you can proceed.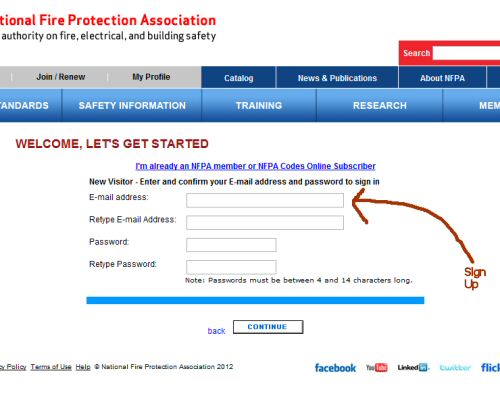 Step 5: NFPA will send you an email to confirm your account. Open the email and click the included verify link.
Step 6: Upon completing Step 5, your browser should be taken back to the NFPA site to load the code in a new window. Click the Open link. If your browser does not return to the site, simply go back to the link in Step 1 above, select the link at the bottom of the resulting page for "Read the 2011 online" and sign in with your username and password. You should then be taken to this screen.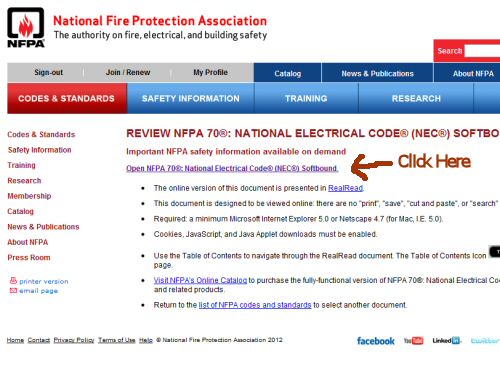 NOTE: You MUST have JAVA installed to run the plugin that loads the NEC. If you do not have JAVA installed, your browser should prompt you to install it.
If you've been successful, you'll see the NEC 2011 in a window that looks like this: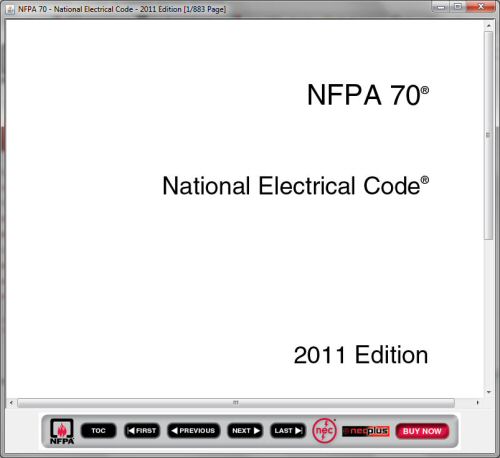 Limitations of the Online Version of the NEC
Single page scrolling back and forth through the document
No search
No printing
No saving
Viewing Older Versions (2008, 2005) of the Code
After you've created an account, older versions of the code can be viewed via the drop down box on the code home page.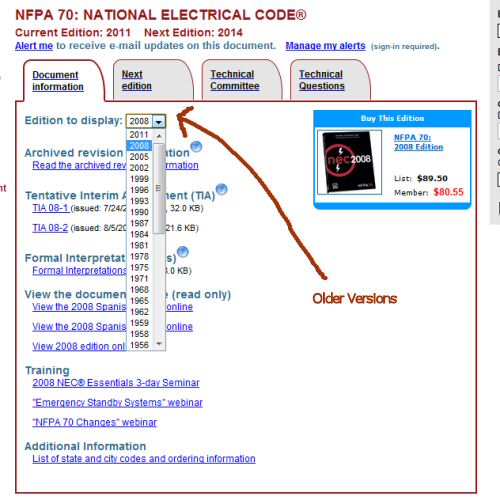 Editors Note: Today we're featuring a guest post by Chris Long from The Home Depot.
Tired of being left in the dark when the power goes out?  Had enough with throwing spoiled food out and watching the basement sump overflow?  As much as our electric utility companies try and prevent this, power outages happen.  Violent storms, earthquakes, ice storms and even just plain grid overload can mean a power loss for days, even weeks at a time.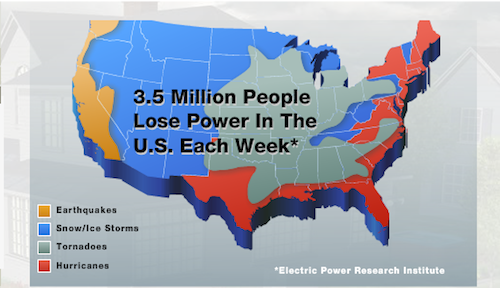 Don't be a victim.  We can prepare for these events by generating our own power until the grid comes back online.
Generate my own power?  That sounds complicated.  Visions of roof-mounted solar panels and a back yard full of windmills aside, we are really only talking about temporary situations where a small engine-powered generator will suffice.  Let's break this down into two major categories: automatic standby generators and portable gasoline generators.
Automatic Standby
Automatic standby generators offer the best (but most expensive) solution to unreliable utility power.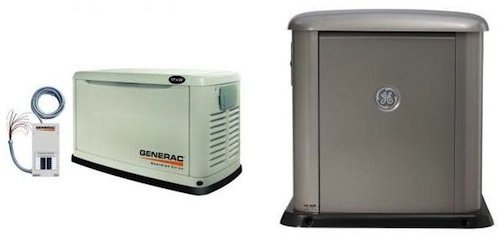 These units mount on a pad near your home, run off natural gas or propane, and are permanently wired to the electrical system.  They monitor utility power and automatically take over whenever grid power fails.  You don't have to be awake, or even at home for these units to operate.  All automatic standby generators use a transfer switch to isolate your home from the grid during operation and reconnect to the grid when utility power returns.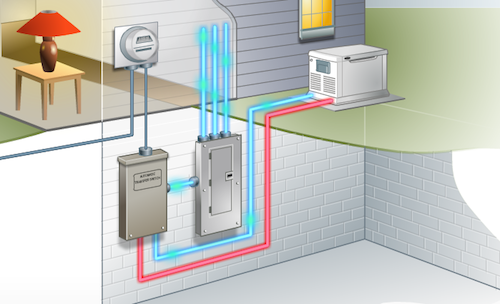 Some of these units include a transfer switch designed to power only select circuits in your main panel.  You get to choose which items are covered when the switch is installed, within the circuit number and amperage limits of the generator.
Another type of automatic standby generator uses a "load shedding" style of transfer switch.  This type supplies power to all circuits in the home and selectively turns off circuits only when more power is demanded than the generator can safely supply.  You choose the circuit priority when the generator is installed.
Due to the plumbing for gas pipe and the installation work at the meter and service panel, these generators are not considered DIY installation projects.  A building permit and inspection will be required for these permanent installations.
Portable
Powered by a small gasoline engine, portable generators offer an inexpensive way to power essential home appliances for short periods of time.

Wheeled out of storage, portables are set up outside where exhaust fumes will harmlessly dissipate.  Extension cables run into the home to power appliances, sump pumps, etc.  Obviously, someone needs to be home to set up, run and refuel portable generators.  Smaller models have manual start recoil pull cords like most lawnmowers.  Larger models will offer electric starting, using a battery much like a lawn tractor.
Will you be powering computers, home electronics or other sensitive equipment?  All automatic standby generators and a few specially built portables provide filtered sine-wave power at low harmonic distortion levels.  The portables with low distortion or "clean power" will definitely mention this in their list of features, as it adds to the cost.
Hardwired loads are not powered by these units, so things like lights, outlets and furnace motors don't work when the grid is down.  One increasingly popular portable generator option is a combination transfer switch and exterior outlet box.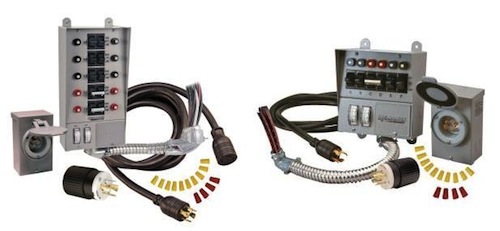 Plug one heavy duty cable from the generator to the outlet, and the manual transfer switch can now power home circuits.  No more extension cords snaked all through the home, and you can use light switches, outlets and that essential furnace motor as well.  A licensed electrician can install these switches for you.
Size Matters
Hopefully by now you have a good idea about which type of generator you want.  The next question becomes – what size generator do I need? Let's look at the chart below for determining portable generator power sizing: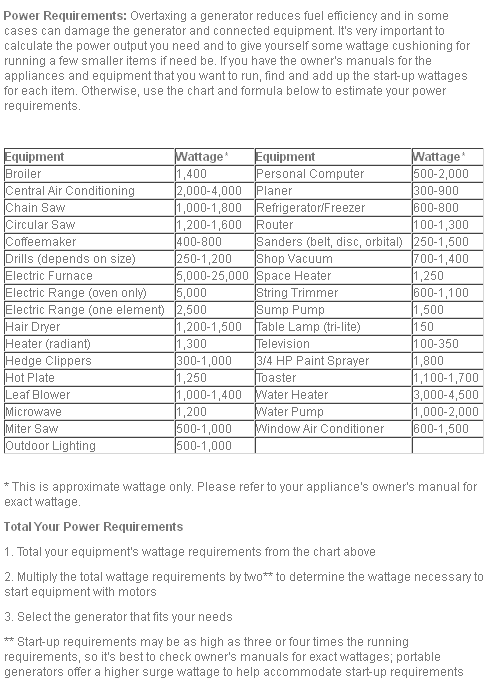 The sizing requirements for automatic standby generators are based on the load capacity of all the circuits to be connected.  Your installer will analyze your power needs and go over generator sizing options with you.
I hope this guide has been helpful.  Let's keep the beer cold and the basement dry!
Chris Long is a store associate at a Home Depot in the Chicago suburbs.  He has been helping customers since 2000, and writes on electrical topics ranging from light bulbs to circuit breakers.

Today we are celebrating Memorial Day, and instead of a regular post, I'd like to thank all the men and women who have served and are currently serving our country. Memorial Day is a valuable reminder of what's important and to be thankful for the blessings in our lives. I'm thankful for the sacrifices of many brave men and women so we can all enjoy the freedoms we often take for granted.

This past week, I went to my first craft fair in over 15 years. When I was younger, my dad was a vendor at many local craft fairs. A hobby enthusiast, Dad crafted stained glass, kaleidoscopes, wind chimes, and most recently sold wildlife photography, and I would go as his trusty assistant. I have lots of wonderful memories of craft shows and wine festivals, meeting lots of interesting people, eating different types of food, and hanging with the D-A-D. Last week, I saw a Groupon for our local Sugarloaf Craft festival and asked Kim, our friend, Amy, and our kids along. Bringing kids along make not have been the best idea, but we had a good time and the kids did a great job not breaking anything.
Craft fairs 15 years later are very similar to what I remember and reach the same demographic they did back then too. The girls and I were probably the youngest shoppers there. Most were over 60 and women, the vendors too. Although we did see a young woman in her mid-twenties selling and playing a stringed instrument called the Woodrow that is a cross between a banjo and a lap dulcimer. It was actually pretty cool!
One day, I could see myself being one of these vendors, passionate about crafting and loving the collective artistic spirit of the fair. But my crafts don't really fit into the folksy niche the craft fairs cater to. Maybe our generation will start a fresh, new wave of crafting at the fairs, moving away from just folksy art into more trendy crafts that give a homemade feel to the current style? I would love to go to a craft fair and see some of my favorite bloggers and etsy shop owners who combine craft, style, and functionality!
We saw a lot of handmade bags, clothes, and jewelry, but I really was drawn to the pottery and other unique crafts that were outside normal craft fair scope. I was able to snap a few pictures on my iPhone as we strolled though and wanted to share with you some of our favorites. Sorry about the quality of the photos, it was pretty dark in there. 🙂 Also, I try to give credit to each of these crafty vendors, but not all have websites, but if you're local please do stop by and look for them at the next craft fair!
Gerry Grant made these beautiful wooden rockers that were so comfortable to sit it. He was also a very kind man and a great salesman. Also, he was nice to our kids, which goes a long way with us. 🙂 Check out Kim and me. This is how I picture us on our old age – hanging out in rockers on our front porch, just the girls, after our "other" half has died off.  LOL!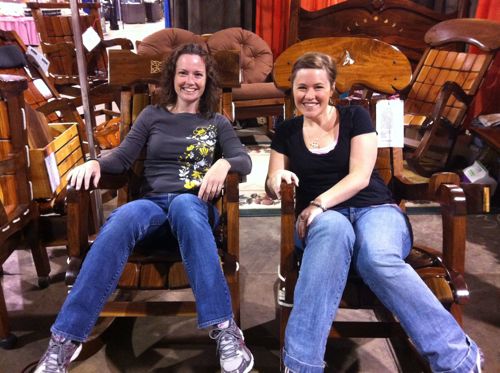 I loved these adorable pottery mugs with animals on them. Look away now, Mom and Dad. I ended up buying these for my parents for Mother's Day and Father's Day because they both love dogs. Schmidt-Marken Designs also sells lots of other cute animals on different types of tableware.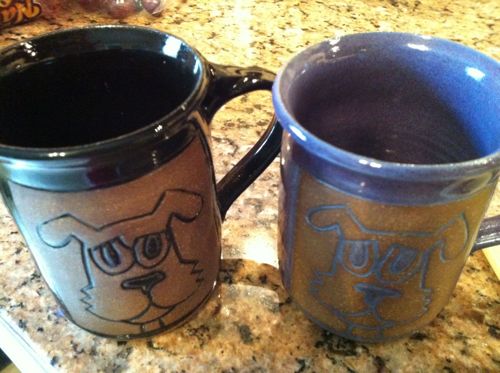 There wasn't a lot at the craft fair that I thought we could replicate at home since many of the crafts require special tools and equipment. But, I loved these super functional wood wine holders by Paul's Speciality are fabulous! I am totally going to ask Ethan to make me one of these. Check out Paul's Etsy shop if you don't want to make your own – he has some great prices.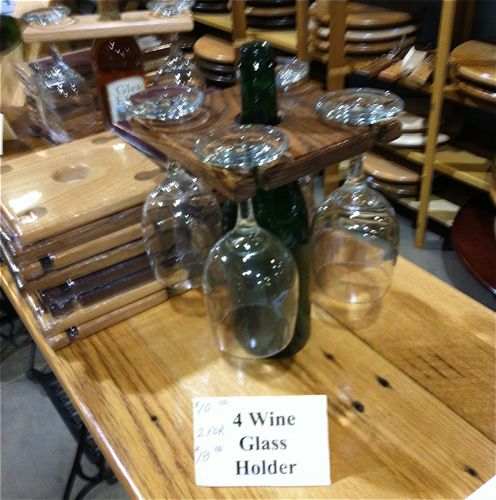 One of my favorite booths was this woman who makes and sells terra-cotta masks. They were intricate and intriguing, but best of all, they all sorta looked like their maker! Check them out at Earth Spirits Masks.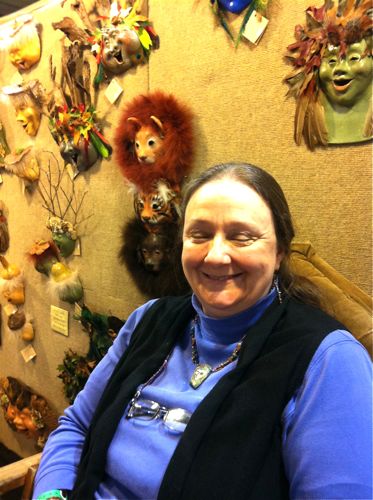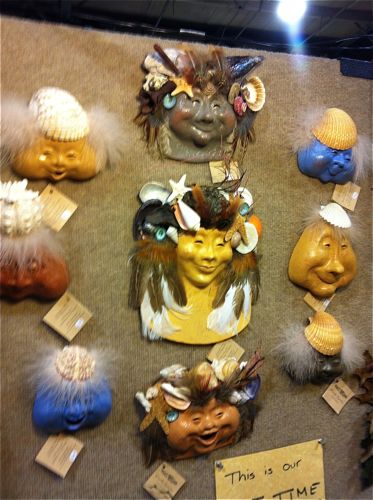 This was not one of the nicest vendors, in fact, Kim walked away because she was rude to the kids, but I still loved her art of painting porcelain plate covers.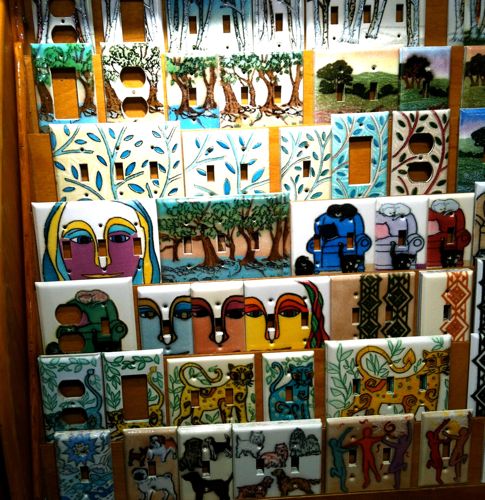 These wooden flowers were Kim's favorite and were really amazing! I got some for Kim for her birthday this coming summer that she's going to put in her main living area to compliment the beautiful Guatemalan art and color in the existing art.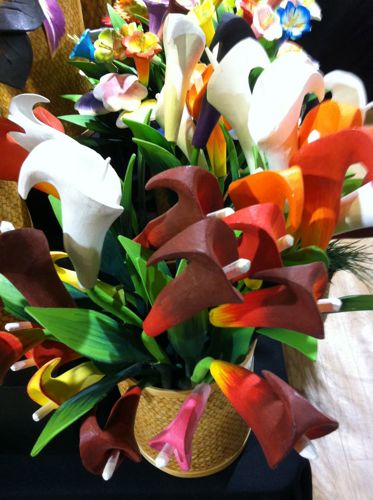 This was one of my favorites and totally something I could replicate at home – these intricately painted porcelain pottery by Pottery Mountain. They each had sweet sayings that would make for great gifts.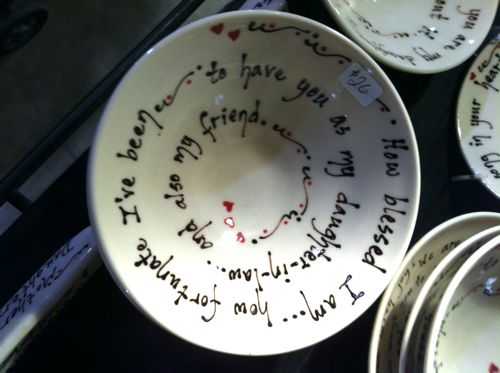 These ocean glass pictures were so sweet and would be a really fun and affordable activity to do with the kids some day. I'm definitely adding it to my kid art project list!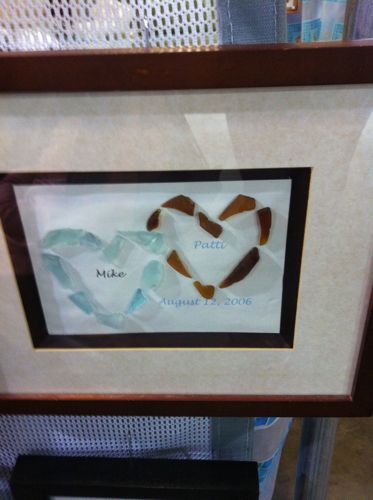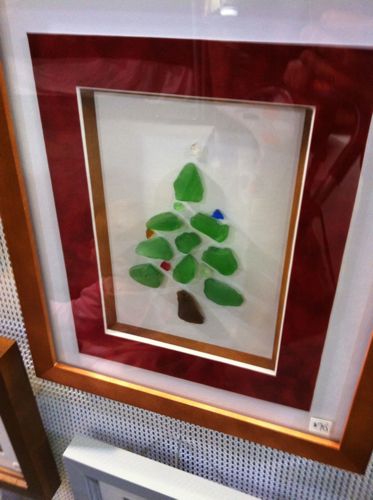 These amazing copper fountains by Josef Belchetovski remind me so much of my grandmother's home when I was younger. She loves things like this and had a copper fountain much like this one. This was definitely the most peaceful booth at the fair! Izzie loved it too!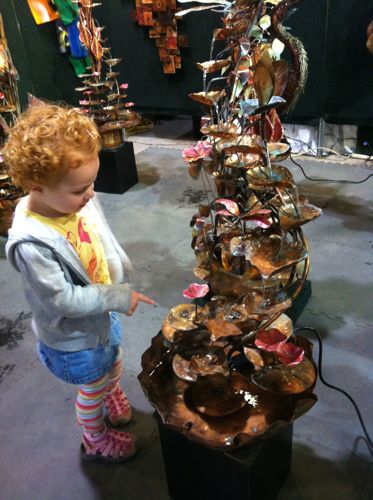 Last, but definitely not least, was the kid-favorite – handmade stuffed animals and puppets. They aren't great pictures, but the vendor kept a puppet on her hand and was so kind talking to the kids and letting them play with the puppets too. Jose (always Lucy's favorite big kid) had a fun time making the puppet talk to Lucy.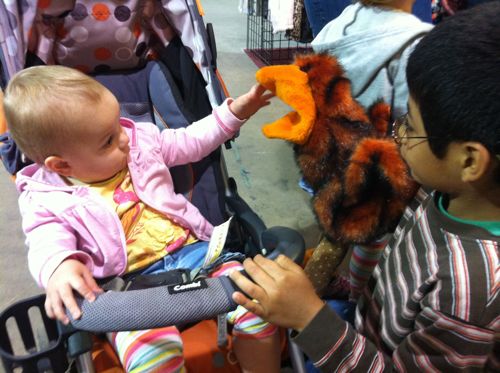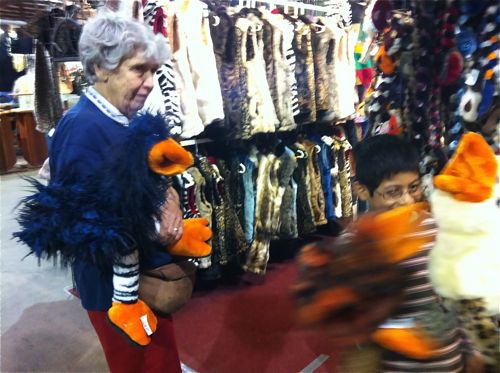 We had a fun time going to the craft fair and used to opportunity to buy some gifts, but I really want to start a craft fair revolution that combines generations, crafts, and styles. Who's with me?
What do you think? What do you love about craft fairs? What are your favorite crafts? What do you wish you saw at your local craft fair?

Drum roll please……I am excited to invite you to The Better Half!

As you may have heard, the boys have been working on creating a dedicated section of OPC to focus on the finer side of home improvement. For a long time, we have been struggling with how to reach both the men and women who read our site. We've found that most people (myself included) are not interested in both the hard-core home improvement projects (like Pro-Follows) and also the crafty, decor stuff (like making fabric flowers). In the past, both have been included on the main One Project Closer site, confusing visitors and boring regular readers with off-topic posts. Well that's not the case anymore because now we have The Better Half!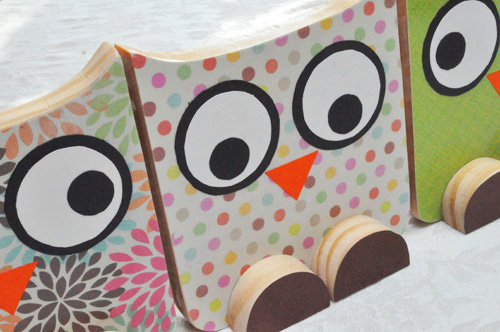 The Better Half will be run mainly by Kim and me, sharing projects, crafts, decor and everything else fabulous! We want our side to be user-friendly, informative, and a community where we can get to know each other and  share our successes and failures. The main topics we will focus on, which can be found in the navigation bar, will be:
Crafts
Recipes
5 Minutes or Less
Holidays & Parties
DIY link it up
Coupons
The Better Half has a completely redesigned theme and color palette that was created to reflect the colors and patterns that I love and have used in my home. As you have seen in decor, design, and fashion, gray is very popular, which is wonderful because it is the color that subtly ties The Better Half to One Project Closer. Zebra print was chosen because it is trendy but also a little sassy, kinda like us girls at The Better Half – we value strength, intelligence, and a lot of spunk!  The colors teal, pink, and yellow, along with the polka dots, are meant to portray our more feminine and flirty side.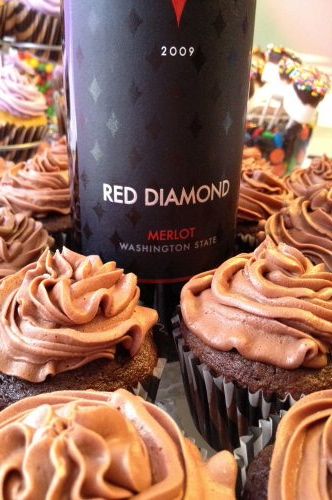 What About the Rewards Program?
Many of you have already signed up for a Project Rewards account. If you haven't, take a moment to join because it's a great way to score free swag. Essentially, Project Rewards is a participation system that rewards you with points for visiting our site and leaving [hopefully great] comments on articles. You can spend the points you earn on auctions in our Rewards Center. With The Better Half, the rewards program is completely integrated and all the same perks and rules apply. There's no need to create a separate account.
Stay Connected
Aside from joining our rewards program, there are several ways you can stay connected with The Better Half.
There's a link to The Better Half found on the OPC homepage or you can bookmark it: https://www.oneprojectcloser.com/TheBetterHalf

We would love your on-going feedback on how we can make things better for you, our readers! Please tell us if you have suggestions or thoughts how we can make this a better experience for you! Similarly, if you like what you see, let us know so we can keep doing it!