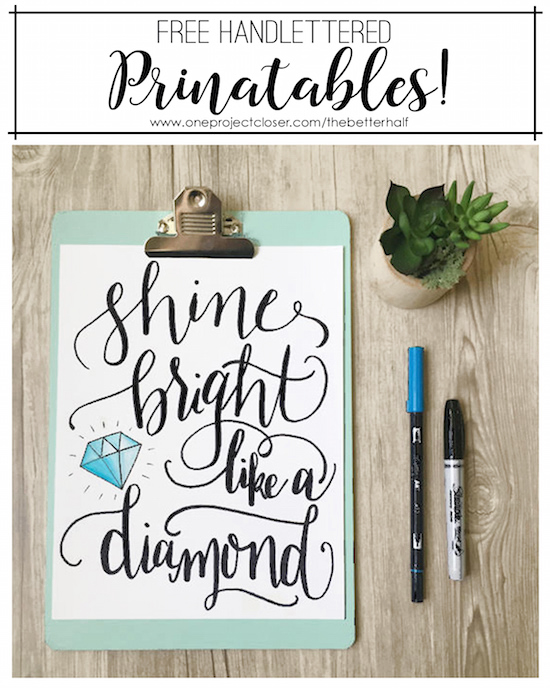 This free hand lettered printable is brought to you by the oh, so wise words of Rhianna, "Shine Bright Like a Diamond!" I was trying to make it all week with giving you a new printable each day but life struck and I didn't quite make it. I hope to have another one for you tomorrow and a BIG printable surprise on Tuesday, so stay tuned.
For this free printable, I used some of my favorite markers – the Sharpie Permanent Brush Tip Marker in black and a blue Towbow Dual Brush Pen along with the Tombow blending marker (to create the lighter shades). Normally I would have busted out the watercolors to create gradient, but I really had fun playing with the markers on this one!
Download your free hand lettered printable here
Want more free printables?
Have you subscribed for our newsletter yet? If not, I often email out extra freebies and printables just for our special subscribers. So don't wait, sign up now and get your fill of hand-lettered, watercolor free printables.

Subscribe for free printables + weekly newsletter here!
Also, other free printables on the blog: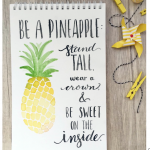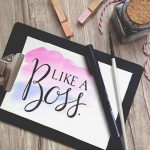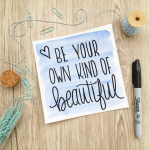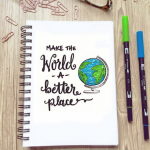 As Always, thanks for reading!

Don't forget to check us out on Facebook , Instagram, & Pinterest!