This past Thursday was another fabulous Girl's Craft Night with my bloggy BFF, Liz from Naptime Decorator, and the project was even more glass painting ideas! woot woot! I've done a lot of glass painting recently with my entry way window, nautical frame using paint pens, and 25 glass painting ideas, but this was such a simple and inexpensive project, it was the perfect fit for Craft Night.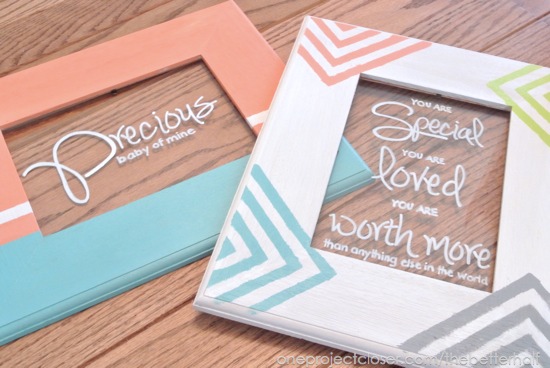 Here's me and Liz – Craft Night is a pretty formal monthly event, so neither of us are looking our most glamorous. I also shared this on my Instagram account. Are you following me? You should be! lol.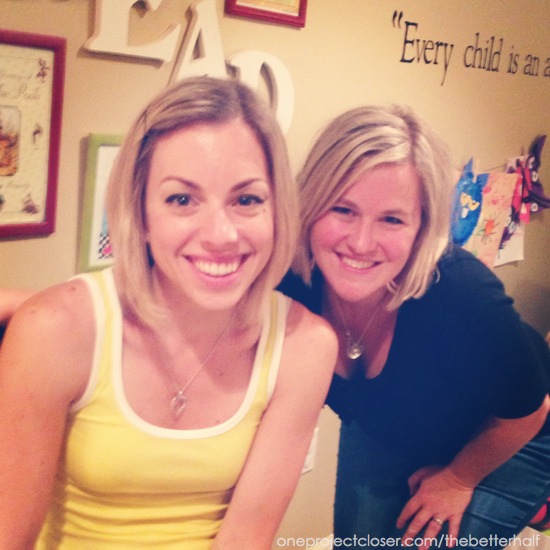 DecoArt had recently sent me tons of glass paint and Americana Multi-Surface Satins and so I brought the paint to the party. I was pretty proud of my stash. lol.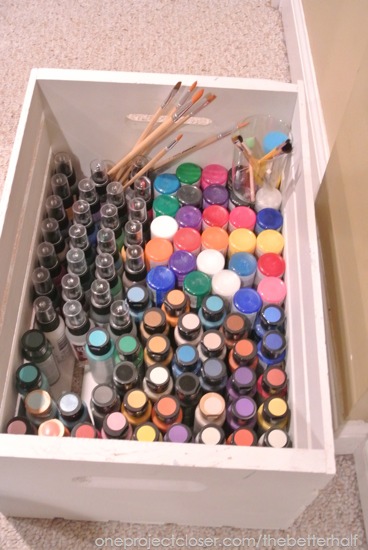 Each gal brought an old (or new) frame with glass in it and printable/design they would trace onto the glass with paint. It was that easy. Some of the girls used paint pens, others used paint brushes depending on the colors desired and skill level.
The girls each placed the printable under the cleaned glass (with rubbing alcohol), taped it into place, and then started tracing. Most needed two coats of paint – brushes worked best for the second coat unless you have the time to wait a full 24 hours before applying the second coat.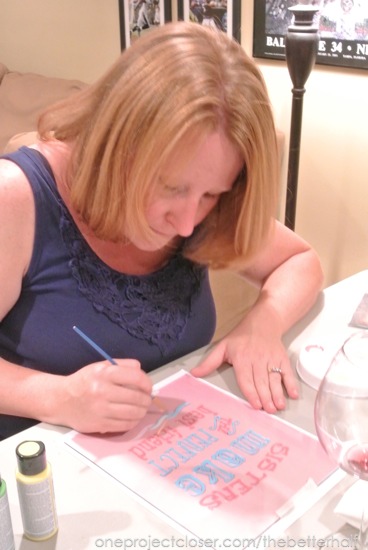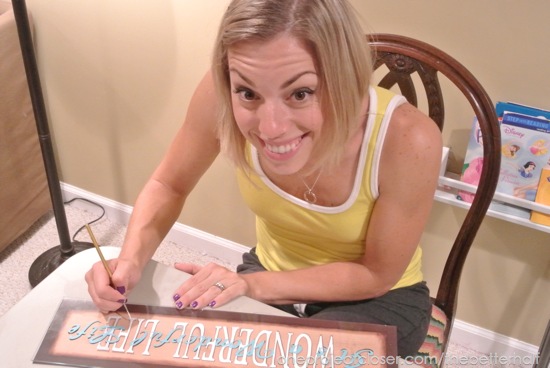 Oh, and the wine is a pretty important step too!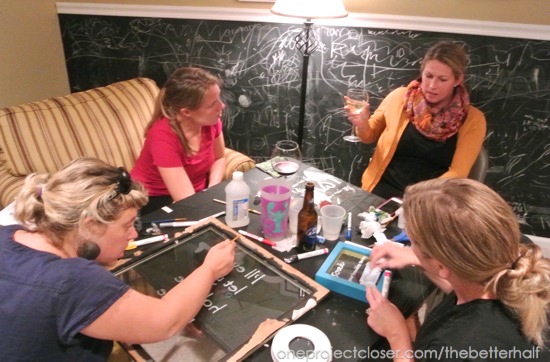 Once dry, we used hot glue to hold the glass back into the frames. Be super careful putting the glass back in if you have bent staples in order to remove the glass!! One of the girls, Allison worked super hard on her glass painting and then in cracked as she was putting it back into the frame. 🙁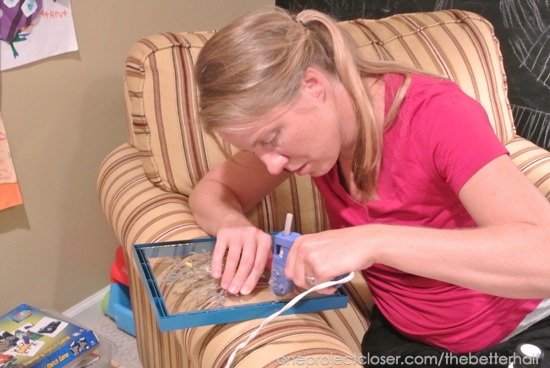 Here's Allison with her frame – you can barely tell its cracked, right?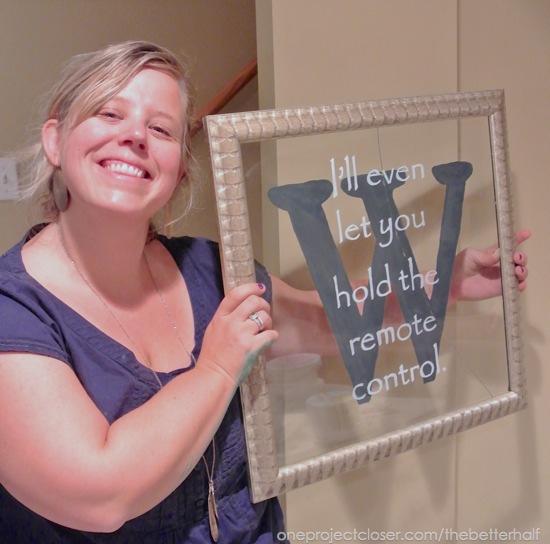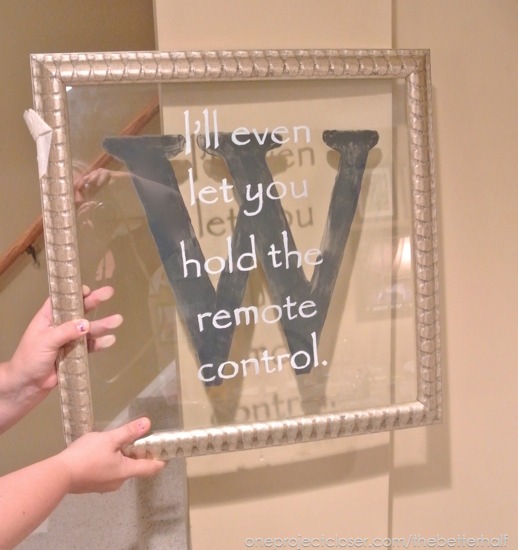 And here are a few more glass painting projects that were done, but for the full low-down, go check out Liz's post on last week's Glass Painting Craft Night!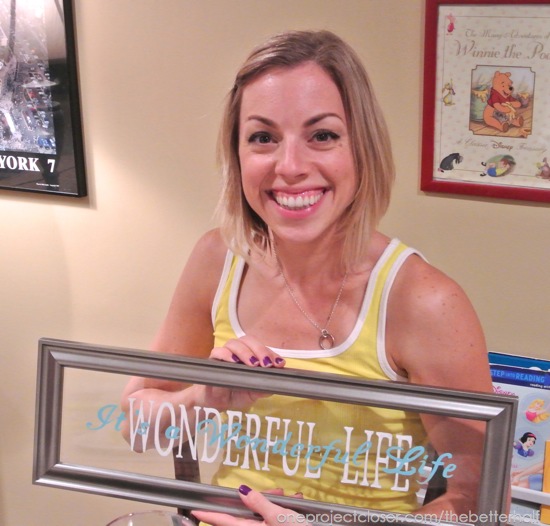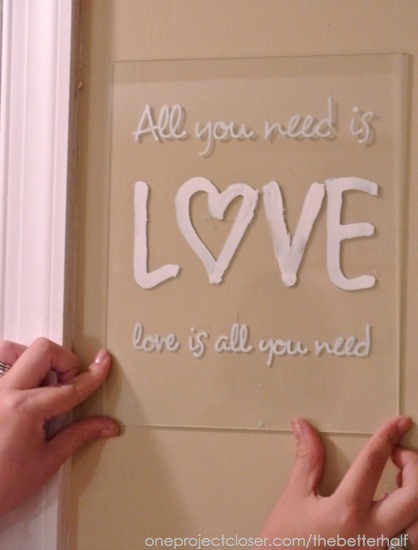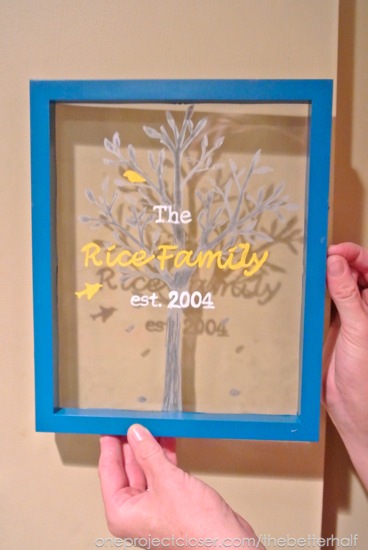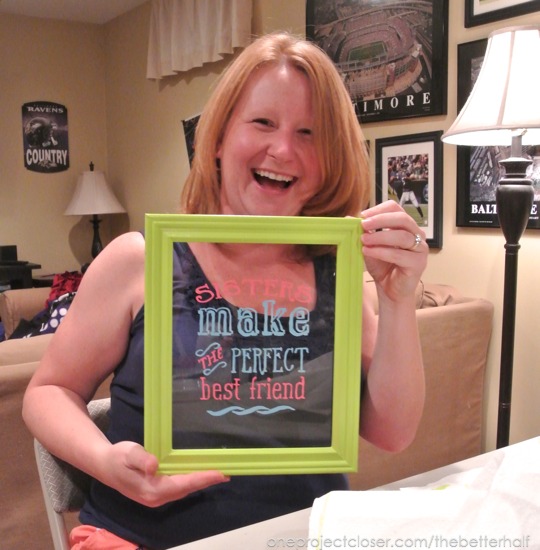 And finally, my glass painting project. Last week, I helped co-host a virtual baby shower for several bloggy buds. One bloggy friend in particular I wanted to give her a gift to exactly watch her baby's nursery. So I used the printable I made and painted it onto the glass after I painted the wooden frames. Congrats to my friend, Jacque at the DIY village!! (I'll be sure to get them in the mail asap. Jacque! lol)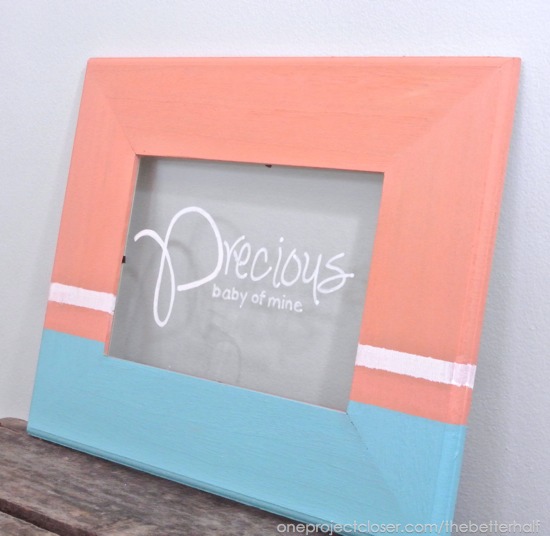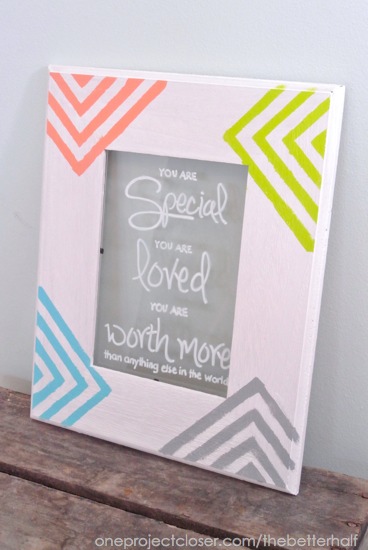 What do you think? What's your favorite printable or design that would look great on glass?
As always, thanks for reading and enjoying all our fab glass painting ideas!